­­­­­­­­­­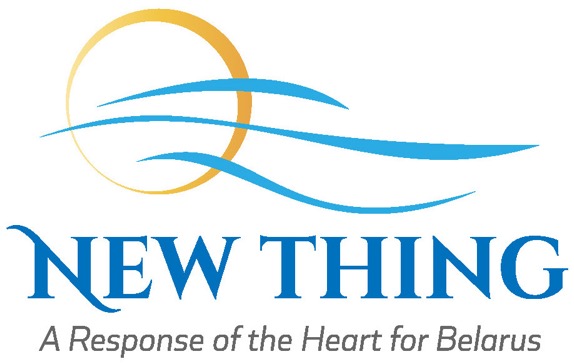 New Thing is your love in action, inside the former Soviet Union
Curious about where NewThing.net came from?
A report from Doug Brendel to all who support or follow New Thing in Belarus...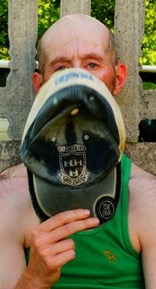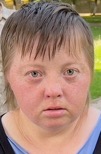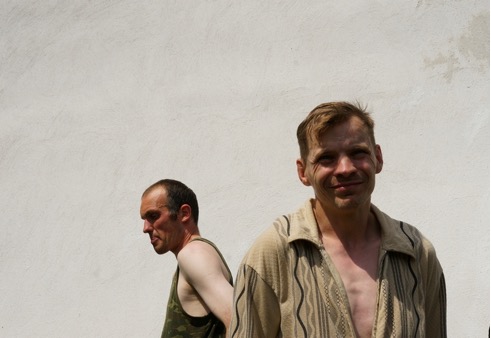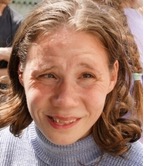 Does your disability make you undeserving?
We Say "You Are LOVED!"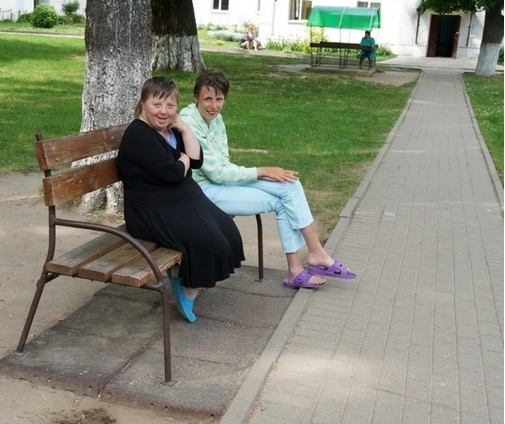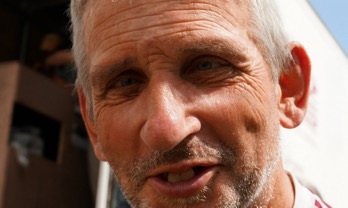 Adults with disabilities live in a facility in Grozovo, south of Minsk in Belarus.
Many may shun them — but they have some very dedicated friends.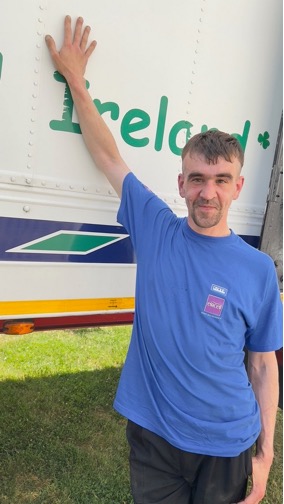 For years, volunteers from Chernobyl Aid Ireland have brought in teams of volunteers and tons of materials, by truck.
They've been renovating the facility, section by section, with every project making this place more like "home."
(For a glimpse of the excitement these visits generate, here's 17 seconds of joy.
It's the moment the truck arrives — captured on video by our friend Oleg Yarovenko.)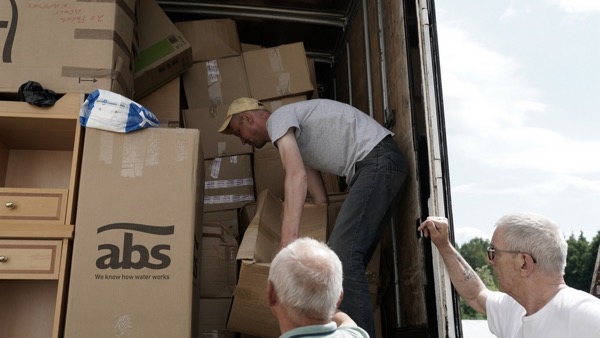 Getting in and out of Belarus can be complicated, however. That's where you come in.
Our "Response of the Heart" manages the tricky border-crossing and customs-clearing details.
New Thing's "Response of the Heart" team helps make this love story possible.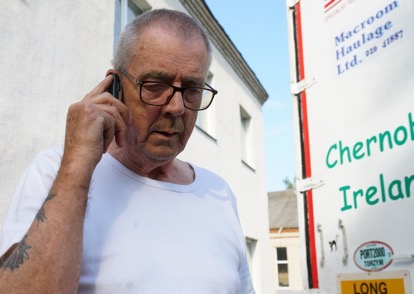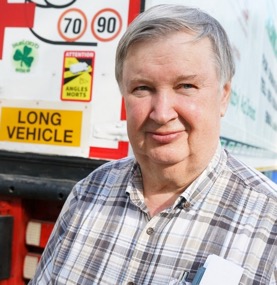 At the helm of Chernobyl Aid Ireland is the unstoppable Liam Grant (left).
At the helm of our "Response of the Heart" is the tireless Anatoly Malashuk (right).
Today, they're heroes of this story.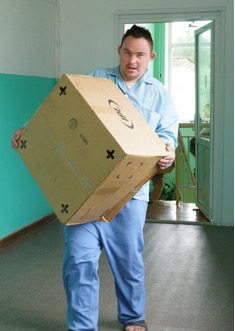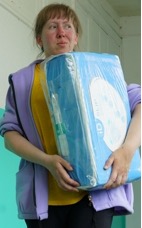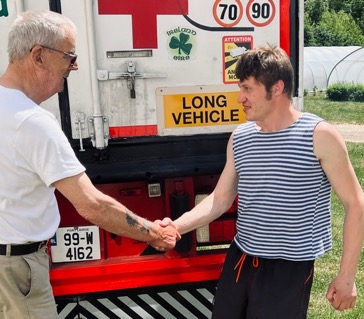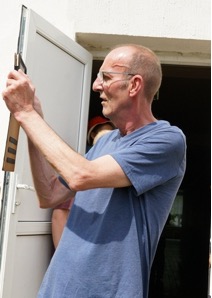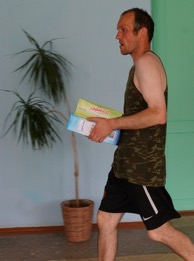 But everybody pitches in!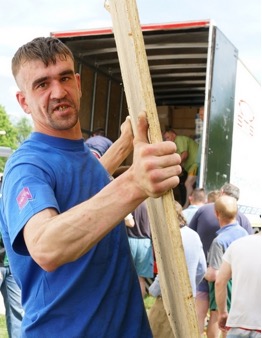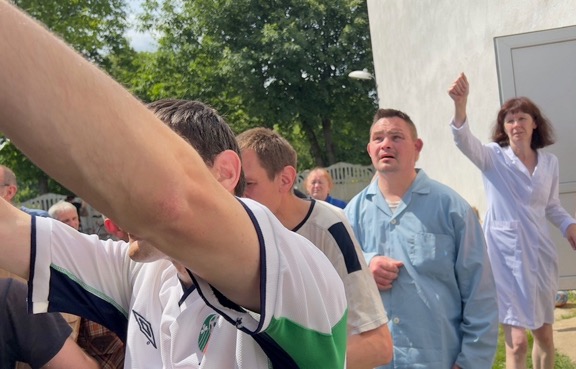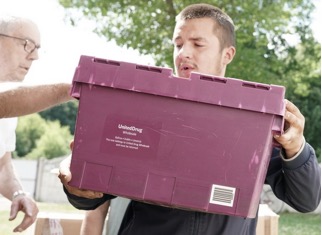 Irish volunteers, Grozovo workers, and facility residents all work side-by-side to offload the truck.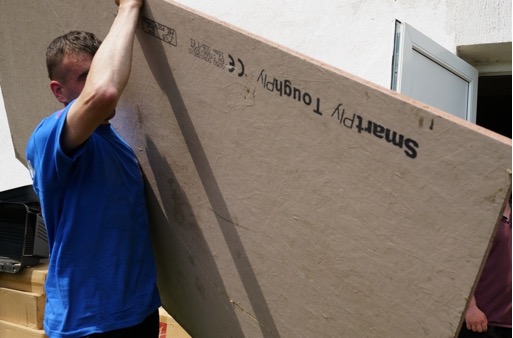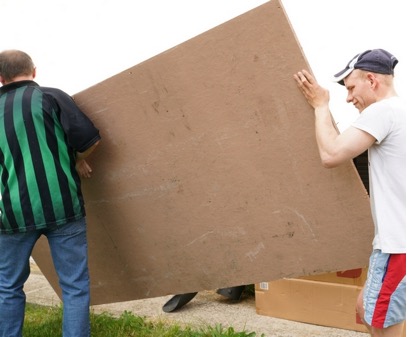 It's not just building materials and supplies — although there's plenty of that stuff.
It's also crucial aid like clothing, shoes, hygiene supplies, toilet paper, detergent.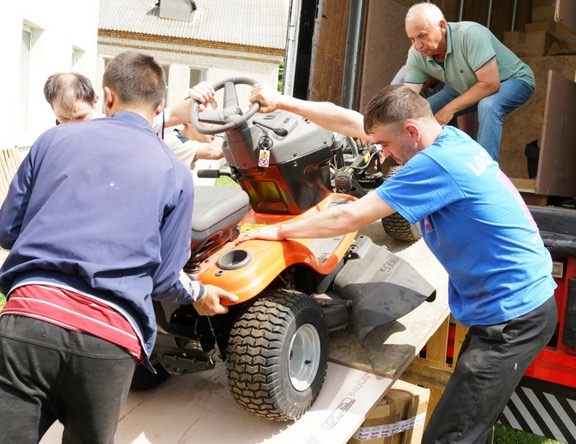 There's furniture, mirrors, carpet ... and one awesome rider-mower!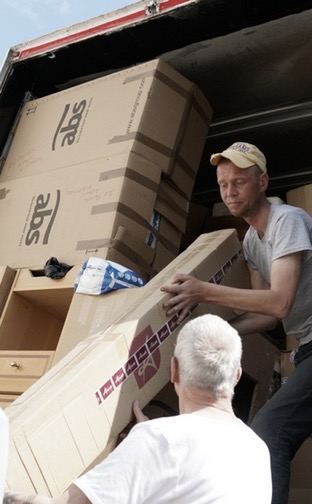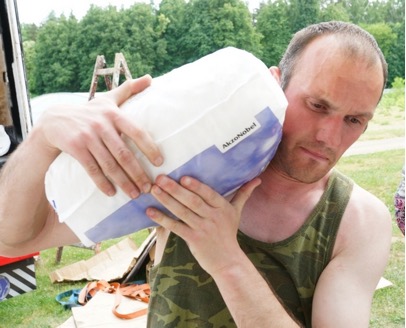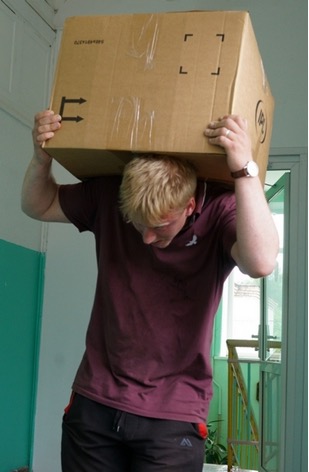 More than 13 tons of goods altogether!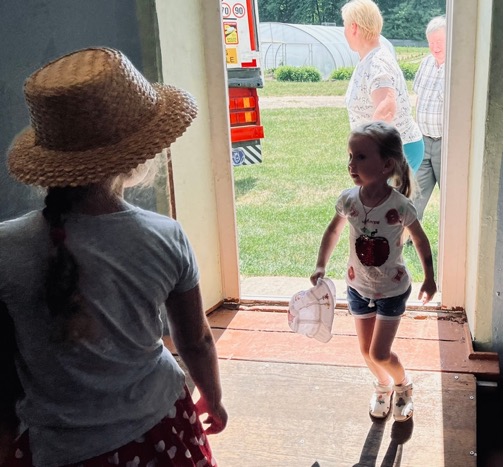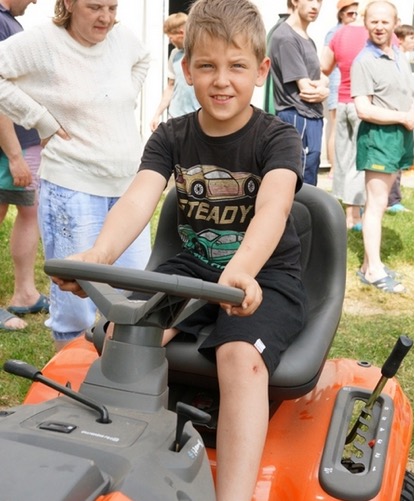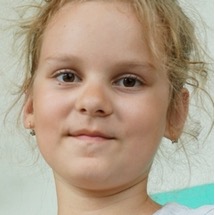 Children and grandchildren of the staff turned out for the big day.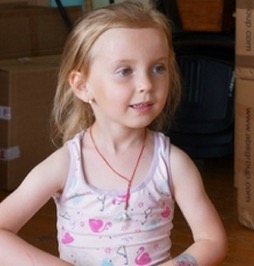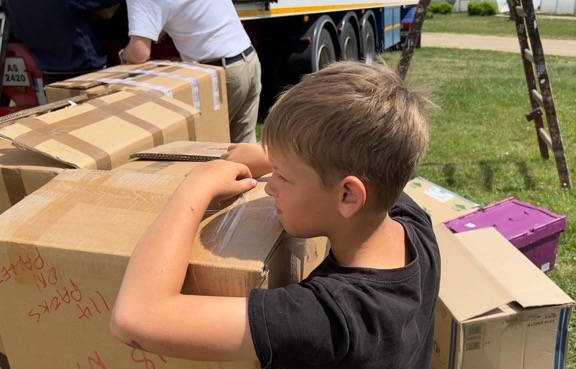 I can't help but feel these youngsters are witnessing — and learning — the power of love.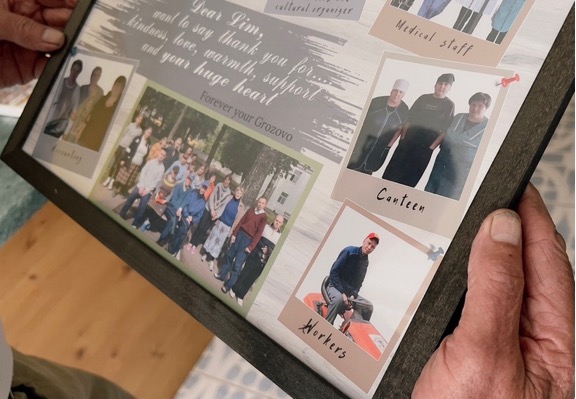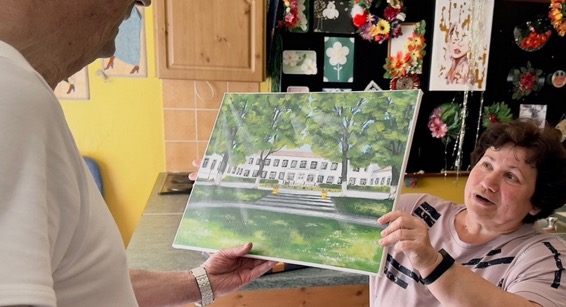 The Belarusian people are unfailingly gracious.
During a break, they presented their visitor with heartfelt gifts: a photo-collage, a painting of their "home," and more.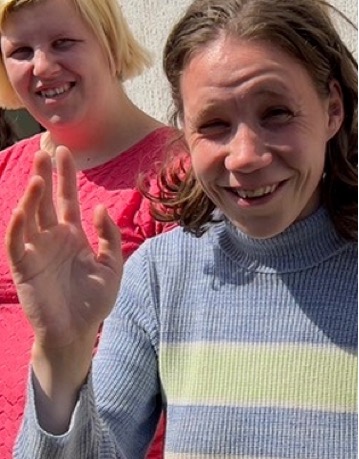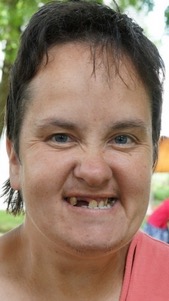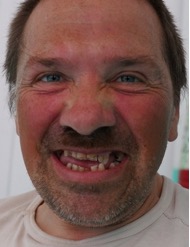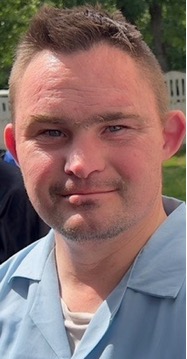 God bless all who have given to New Thing.
Every time Liam Grant and his team roll into Grozovo, you're writing another chapter to this love story.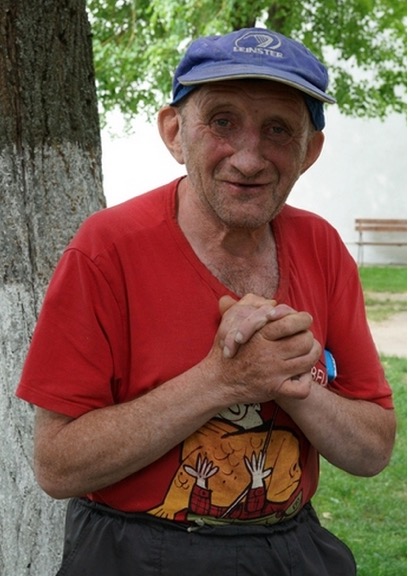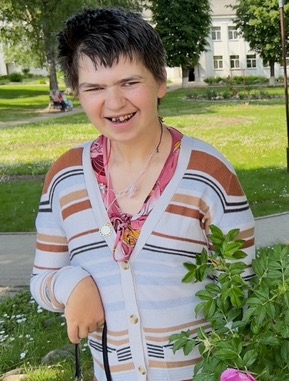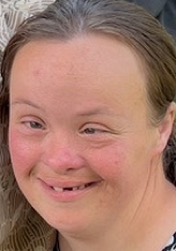 Thanks for journeying with New Thing!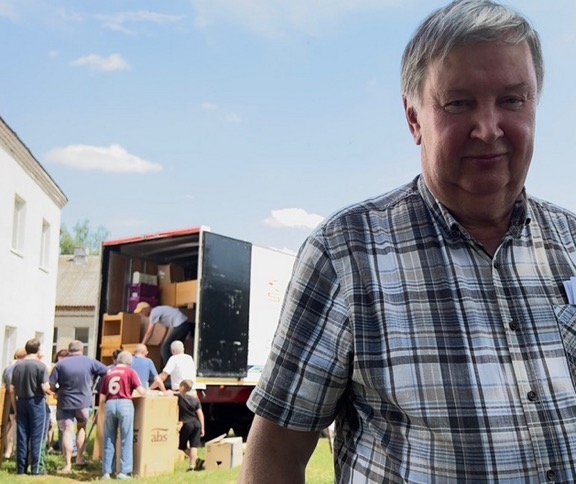 More adventures to come!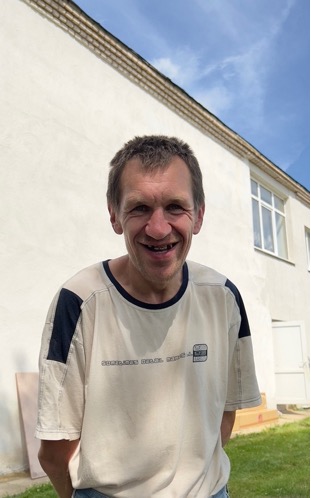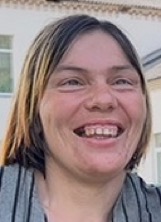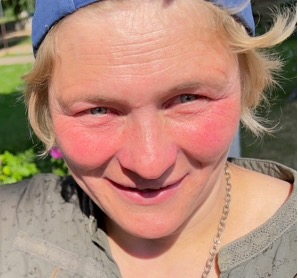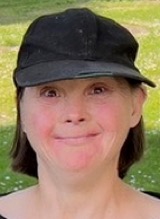 Much love,
Doug Brendel
Photos by our dear friend Oleg Yarovenko
To help the people of Belarus by giving to New Thing online — click here
To send a check by snail mail — New Thing, 403 Linebrook Road, Ipswich MA 01938
Thanks again!