­­­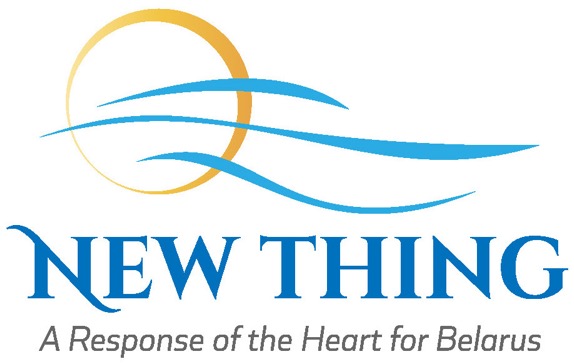 New Thing is your love in action, inside the former Soviet Union
Curious about where NewThing.net came from?
A report from Doug Brendel to all who support or follow New Thing in Belarus...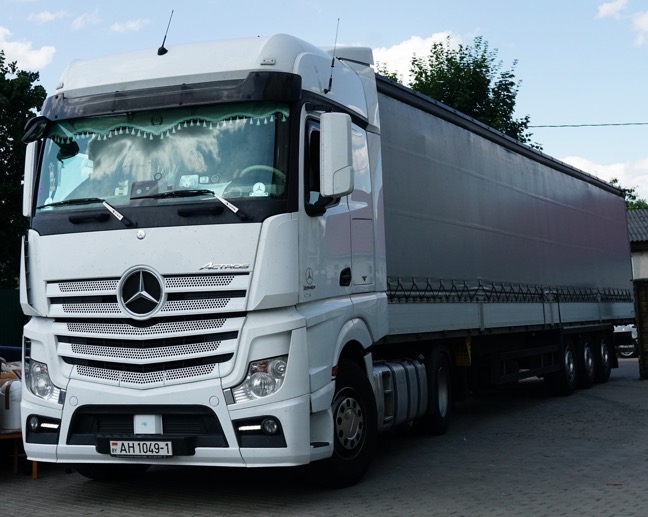 Even in times of turmoil...
Bring It On
To help people in need, our "Response of the Heart" team works relentlessly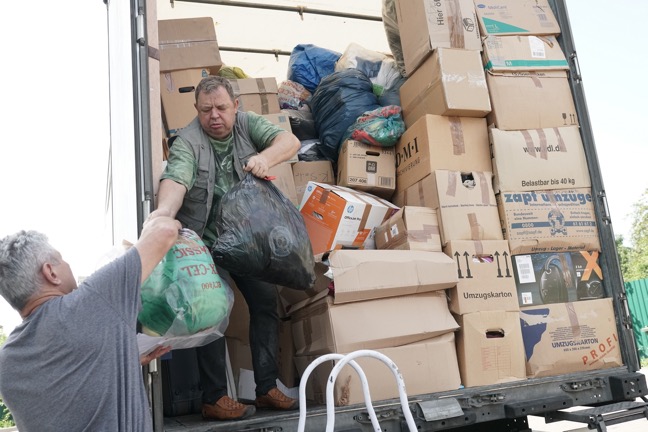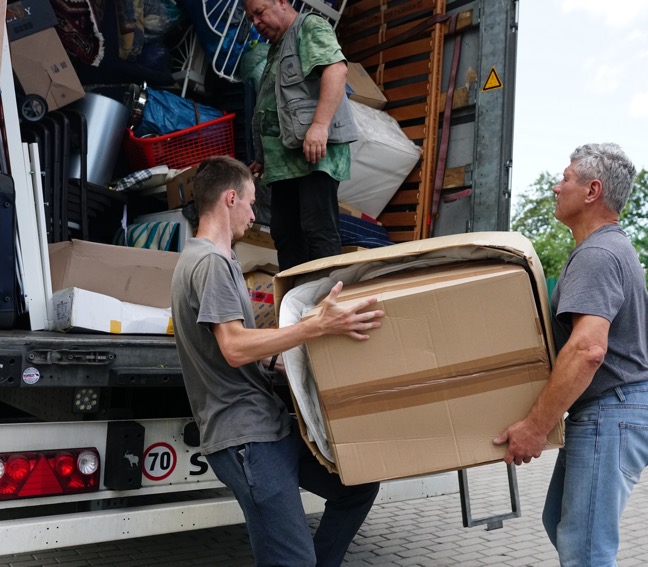 The "Stephanus" charity in Germany has been a faithful supplier of humanitarian aid to Belarus for years.
Our "Response of the Heart" team provides the open door, by managing all the legal and logistical details.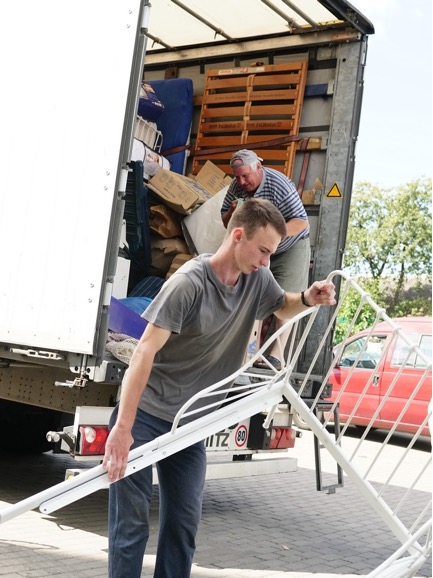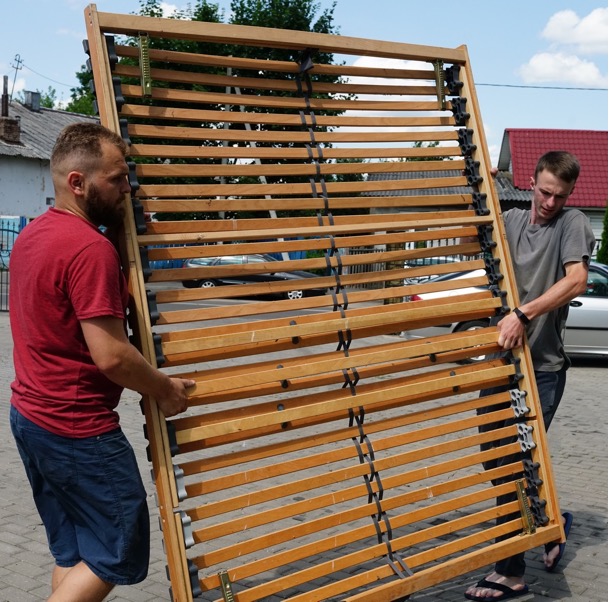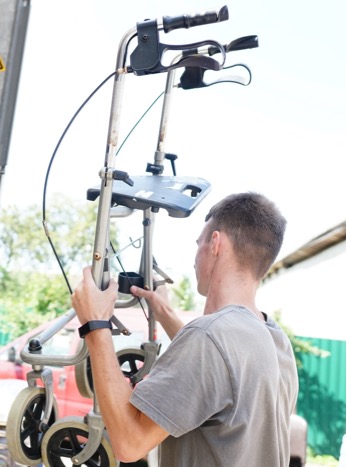 This load alone was just under 11 tons of donated goods....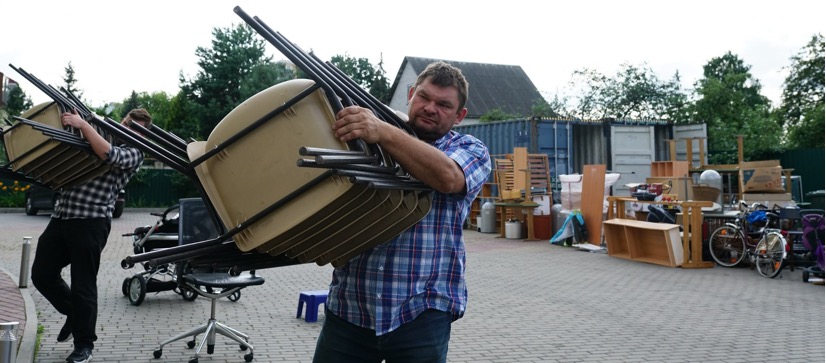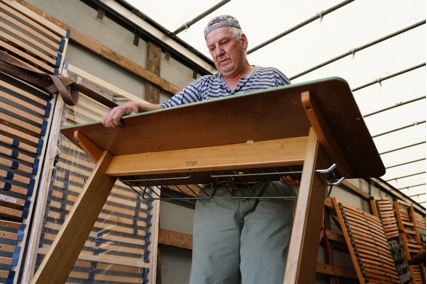 Clothes and shoes, tables and chairs, sofas and other furniture...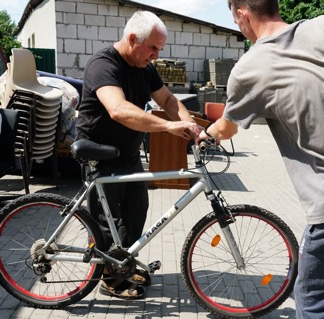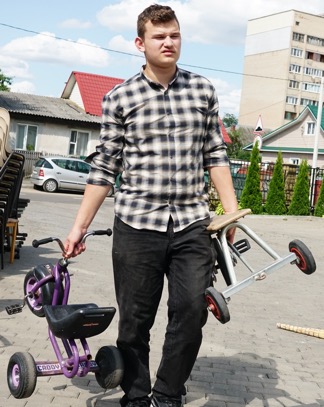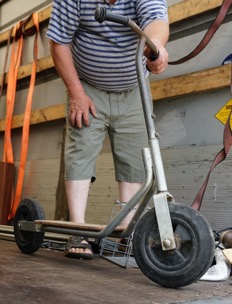 Wheels for young and old, toys...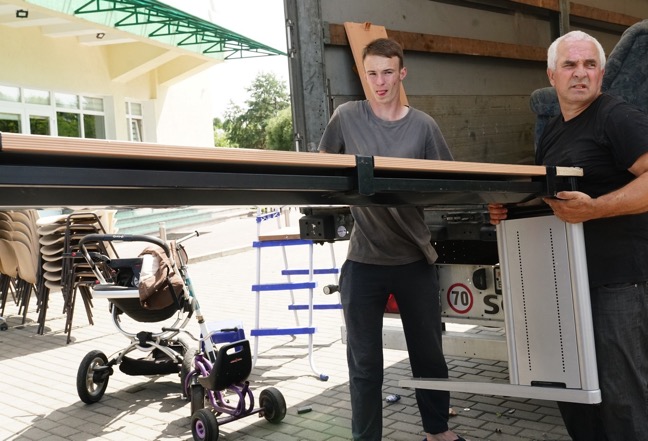 All items that would be virtually impossible for families in poverty to buy for themselves.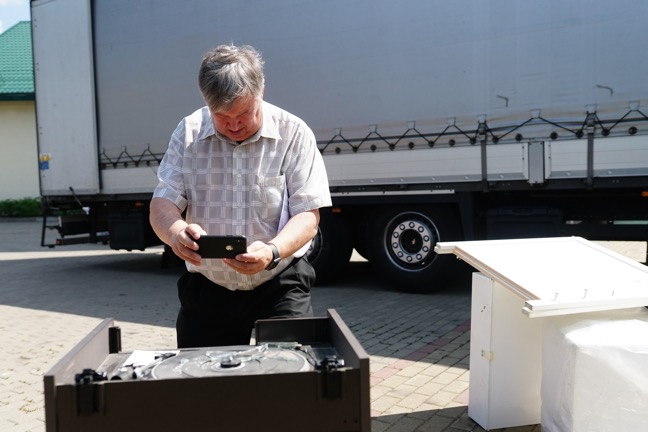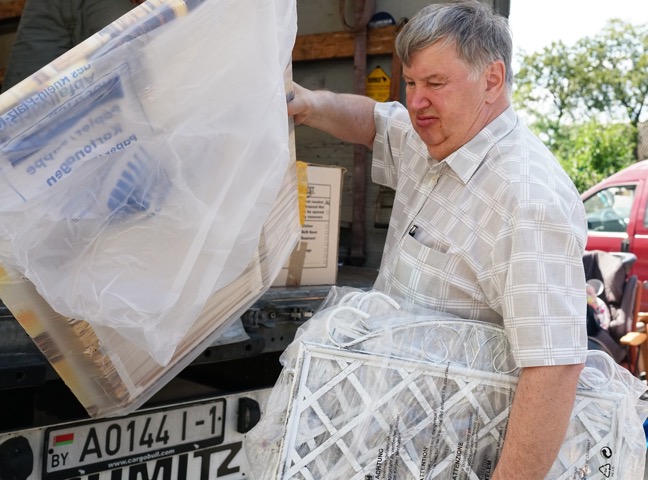 I think Anatoly, now officially the head of our "Response of the Heart" team, may be the hardest-working man in Belarus.
He manages an enormous flow of aid — accounting, sorting, storing, and distributing.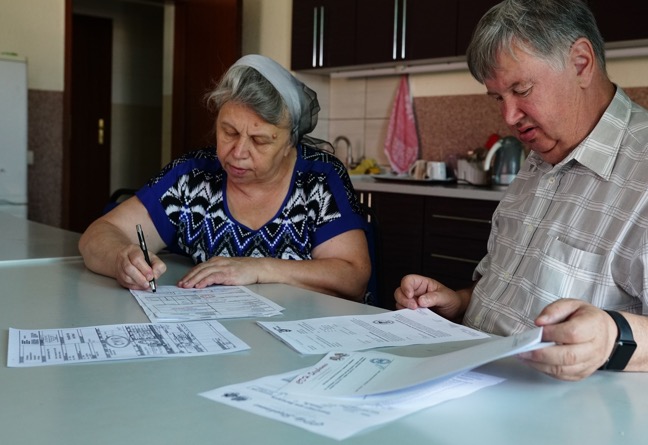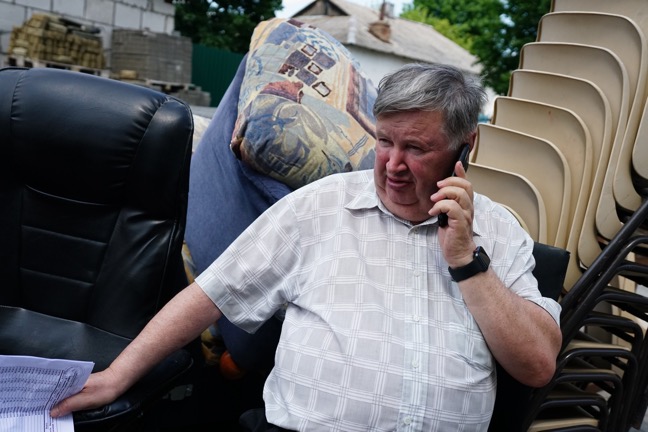 The goal: make sure each item is accounted for properly and given to whoever needs it most.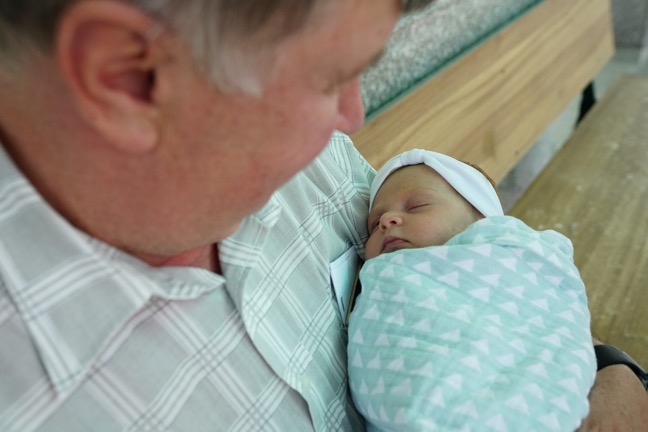 Baby Ivanka, Anatoly's niece, was on hand because her father was serving with us.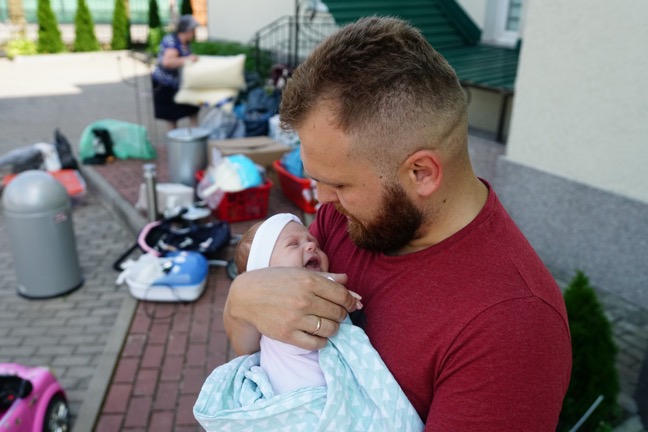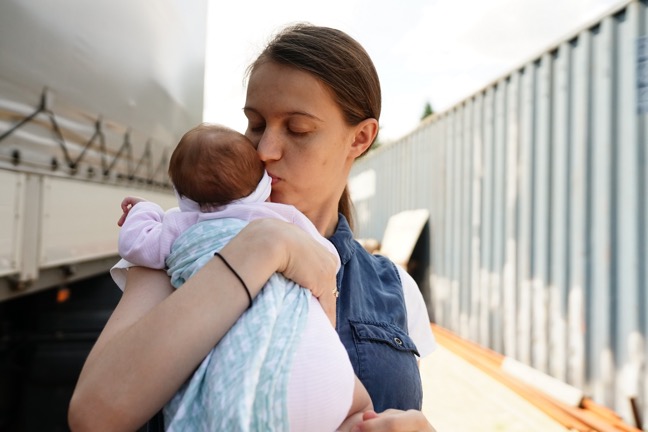 When she woke and squawked, he didn't seem to have the necessary touch. Mom to the rescue!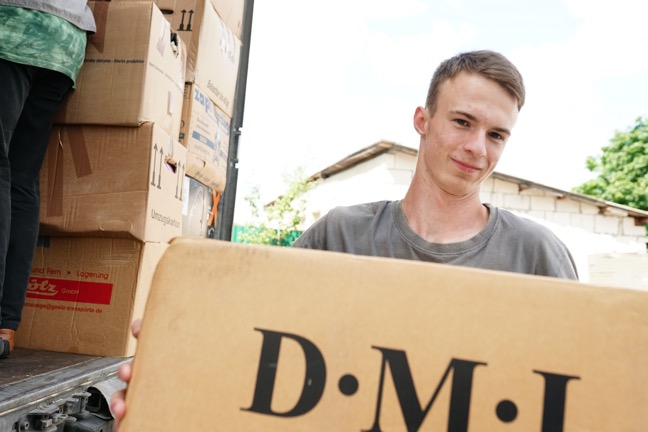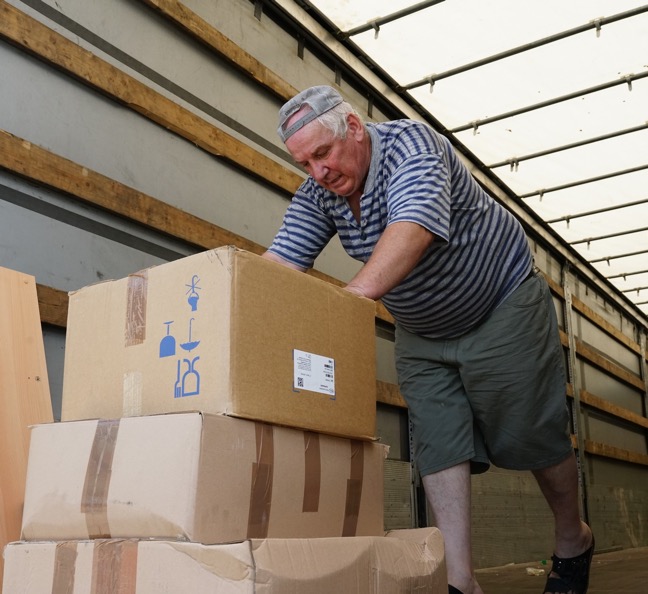 When you give to New Thing, you support our small, hardworking team and countless volunteers.
And you enable them to share crucial practical help with men, women, and children all over the country.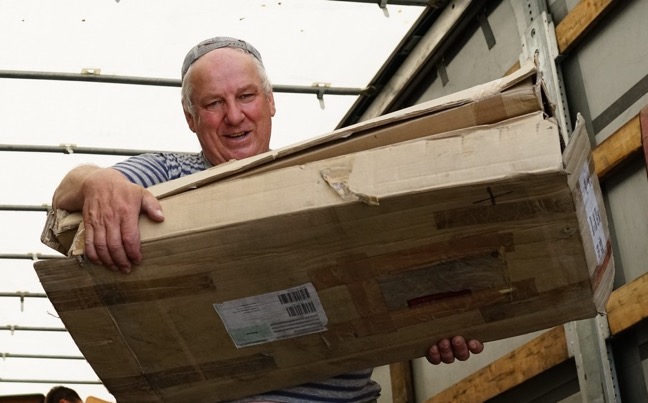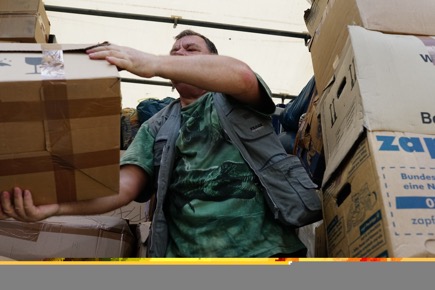 God bless all who give to keep this work going strong, no matter what!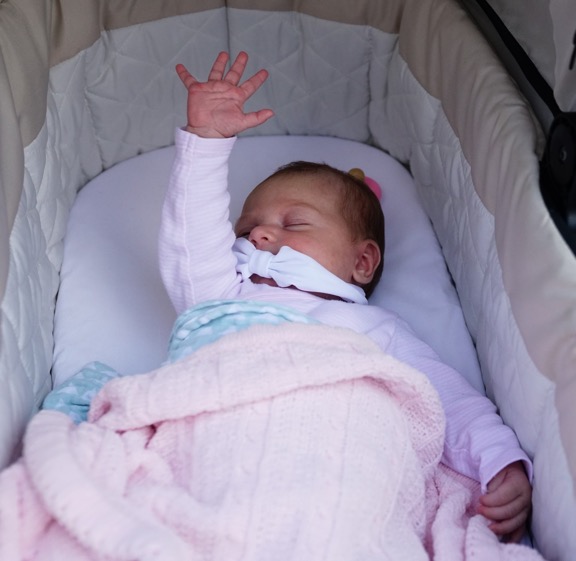 More adventures to come!
Thanks for journeying with us!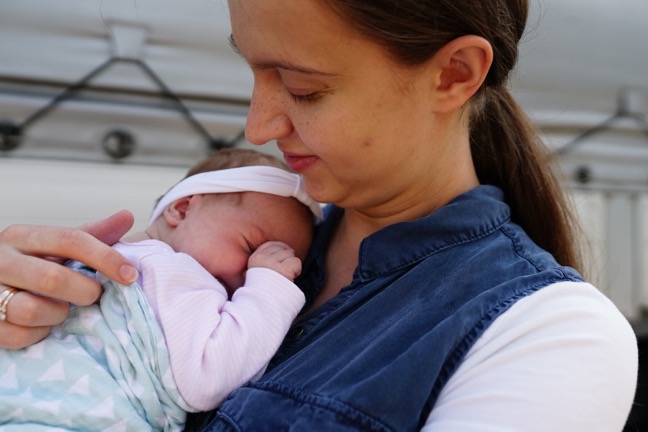 Much love,
Doug Brendel
Photos by our dear friend Oleg Yarovenko
To help the people of Belarus by giving to New Thing online — click here
To send a check by snail mail — New Thing, 403 Linebrook Road, Ipswich MA 01938
Thanks again!