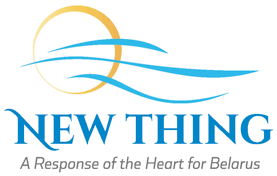 New Thing is your love in action, inside the former Soviet Union
Curious about where NewThing.net came from?
A report from Doug Brendel to all who support or follow New Thing in Belarus...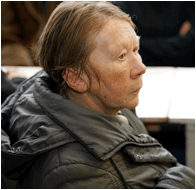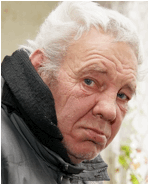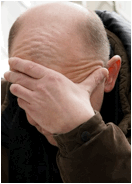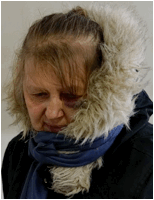 At our soup kitchen for the homeless...
It's a "Tin Man" Moment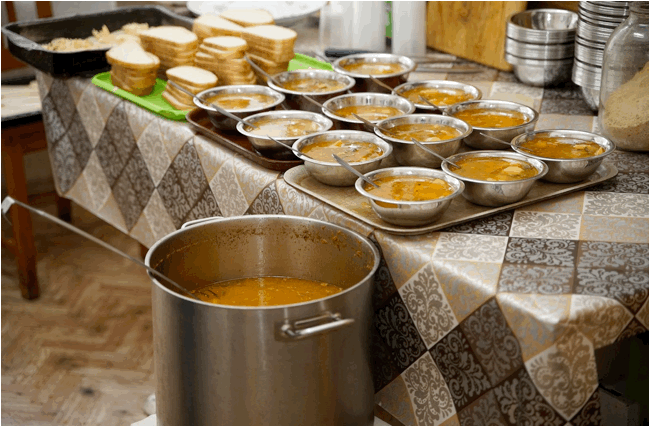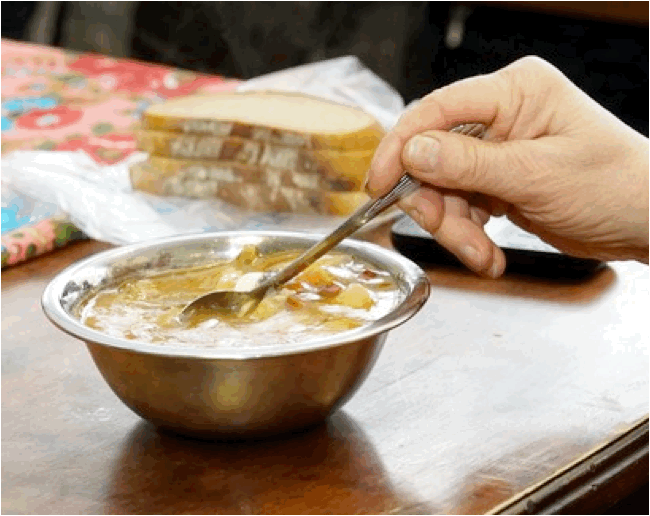 What's new? Metal plates and flatware. No more expensive, environmentally unfriendly disposable plastic!
How did it happen? A business in Minsk donated a dishwasher!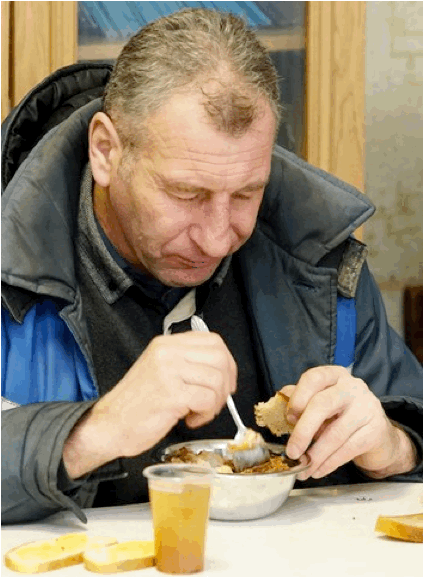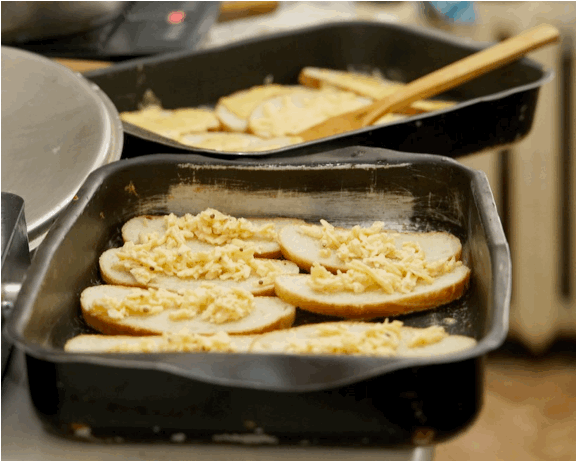 Why did it happen? Because Belarusians are being inspired by your compassionate care for the homeless and poor!
They're getting into the spirit of caring for their own homeless and poor!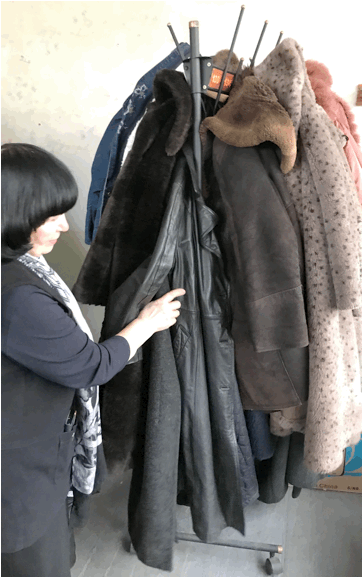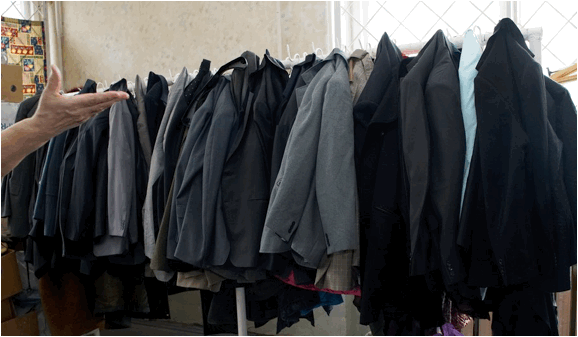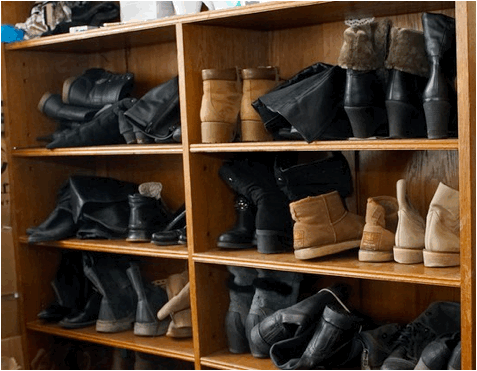 Local groups and individuals are also donating greater and greater volumes of clothing to our "boutique" in the soup kitchen building.
Almost none of the stuff you see here is humanitarian aid. It's been almost entirely contributed by Minsk residents and organizations!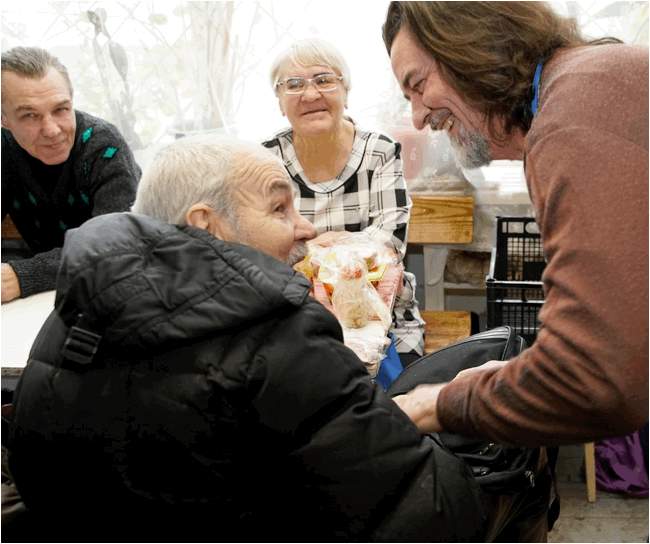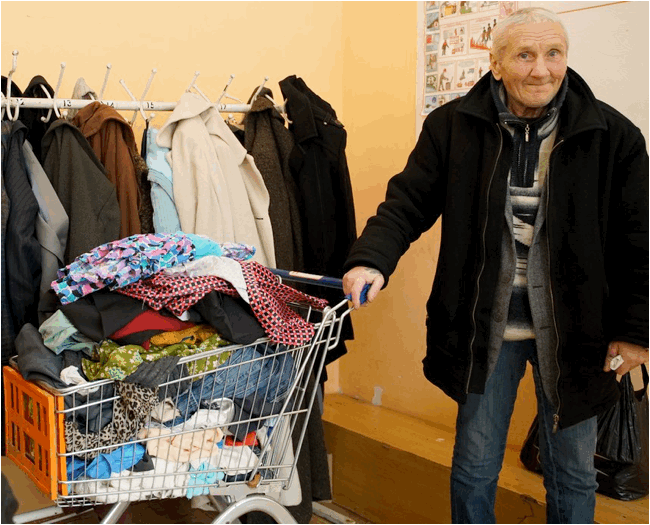 This is a breakthrough: 30 years ago, there was little or no mentality of such charity, nor of volunteerism, in this culture.
But the faithful love of friends like you, over the course of decades, is bringing about a new way of thinking about people in need here.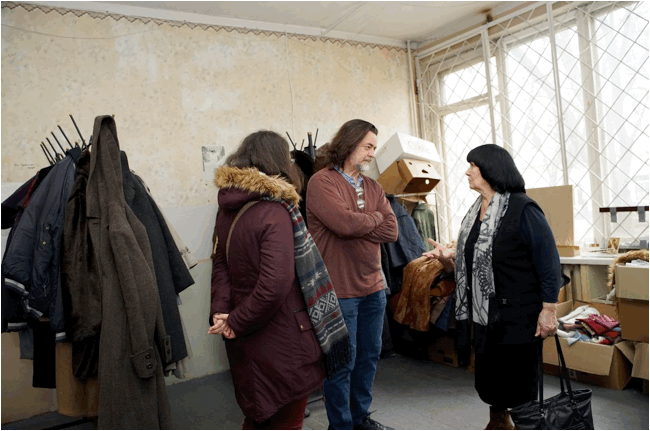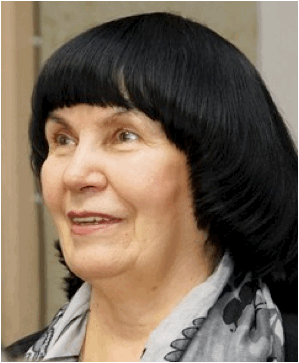 Our exceedingly humble "Response of the Heart" team leader, whom we jokingly call "The Great Kozovaya," has been the primary driver of our care for the homeless of Minsk.
She is passionate about keeping the soup kitchen and boutique up and running — and providing urgently needed services for our guests: medical care, legal help, even haircuts!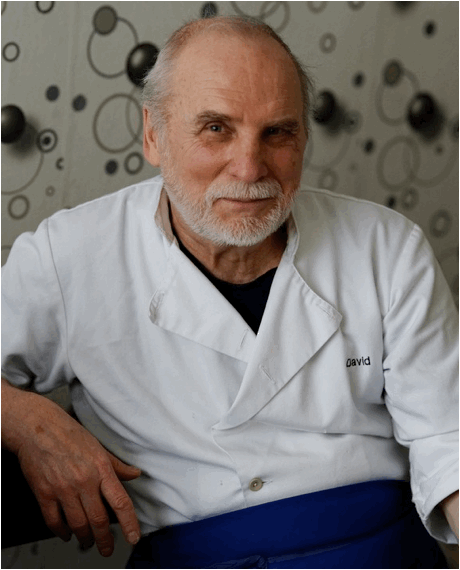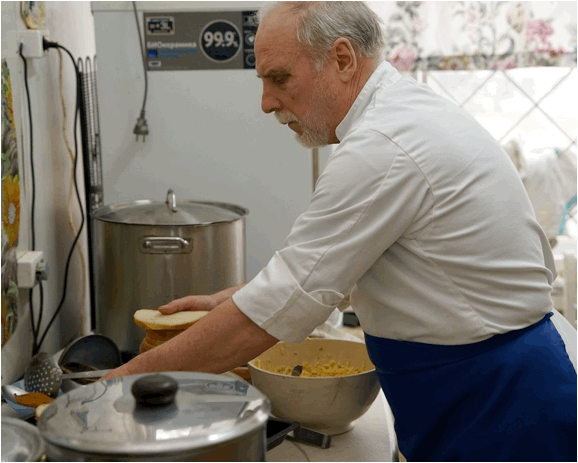 Chef Valery runs the operation. He is brilliant, passionate, and deeply dedicated.
(Why does his shirt say "David"? He ordered his work shirts with random names, just for fun!)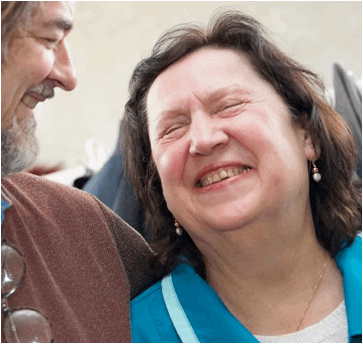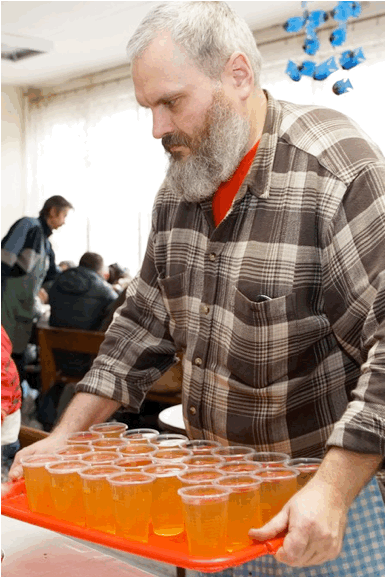 Nellie (at left), Valery's wife, runs our "boutique" with ceaseless patience.
When we met Artuom (at right), he was living in the woods. Today, he's a faithful worker in our soup kitchen.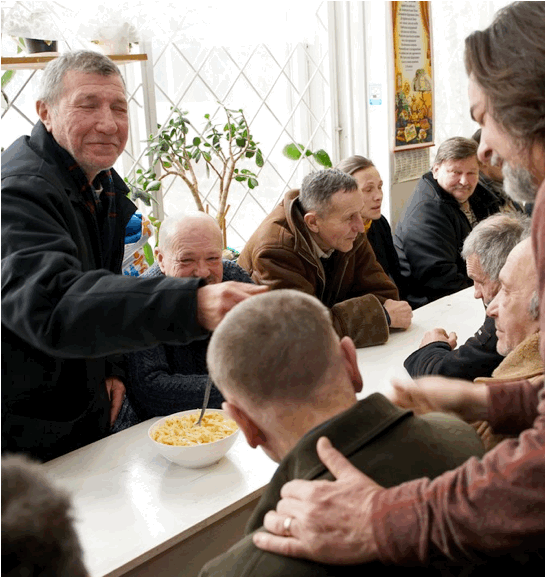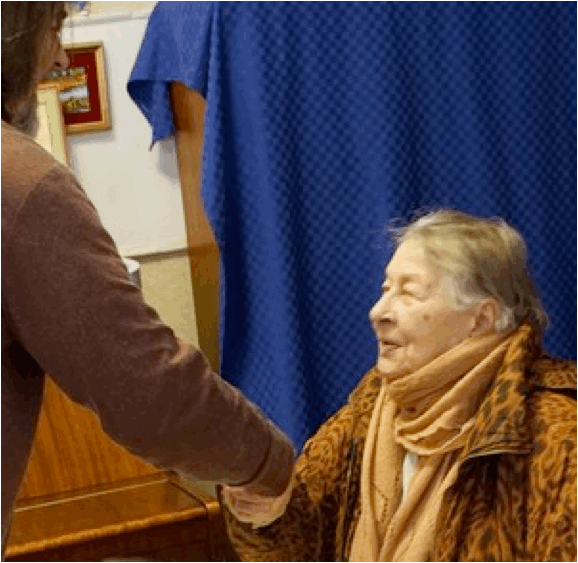 I always make a point of shaking hands with everyone who's willing. Some are suspicious, reluctant. Others are eager.
Many homeless people have gone years without anyone physically touching them.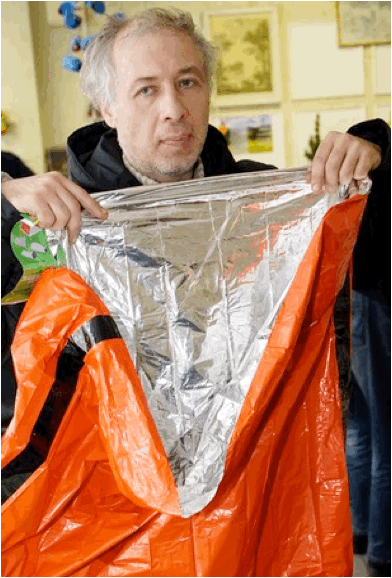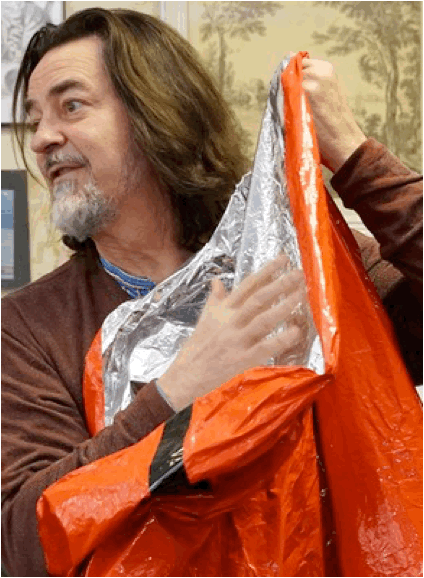 Deeply committed longtime friends in North Carolina found lightweight, super-durable, watertight sleeping bags.
They arranged for more than 100 to be shipped to Belarus as humanitarian aid. A guest and I demonstrated them.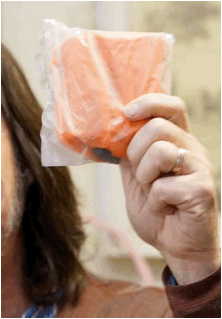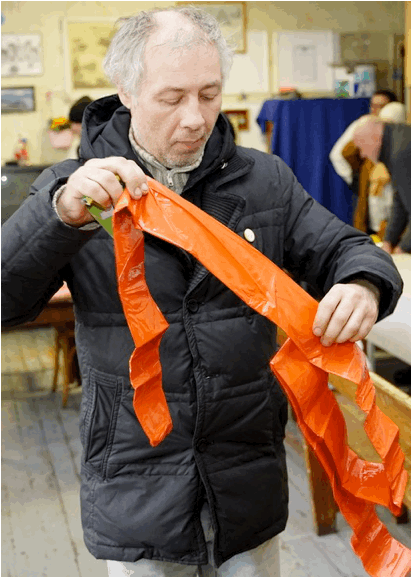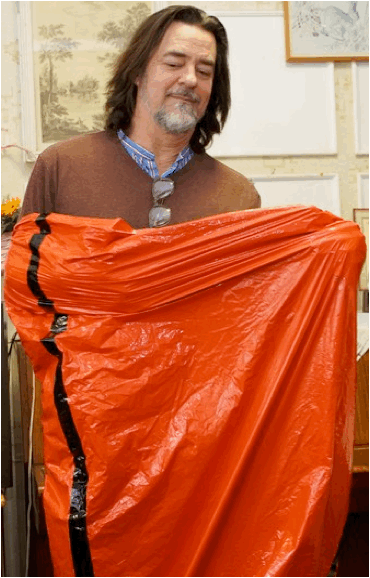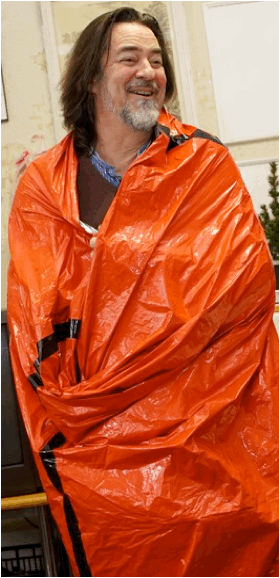 The sleeping bags arrive in a tiny package, but open up to full sleeping-bag size.
The reflective material captures body heat and makes it instantly cozy in there!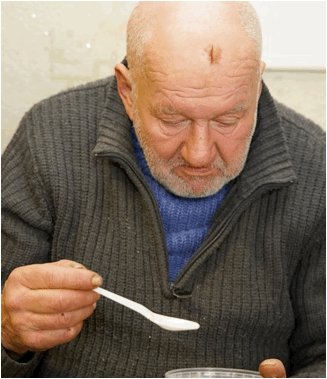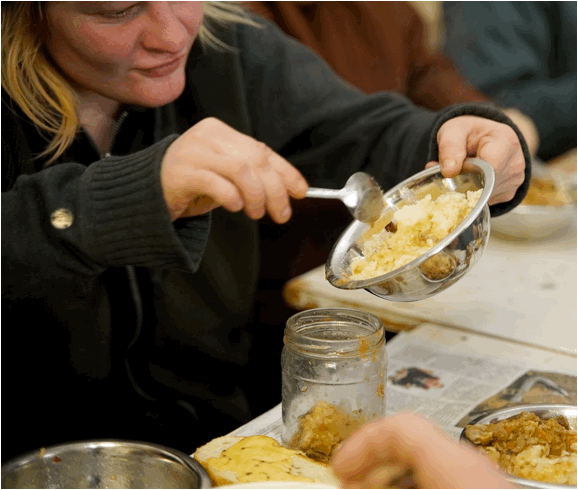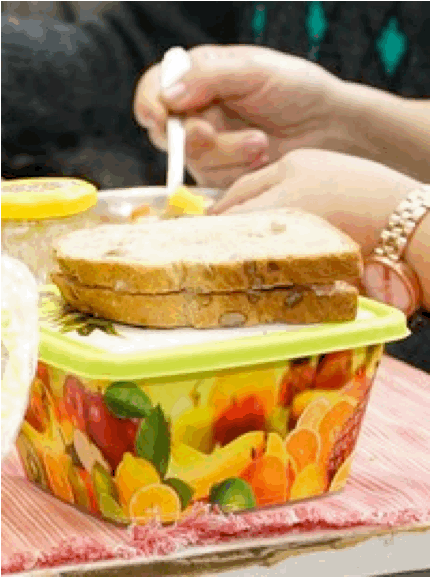 Doggie jar? Yes. Our guests will take their leftovers in whatever vessels they've been able to obtain.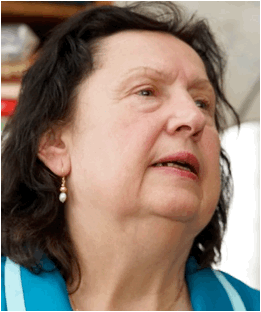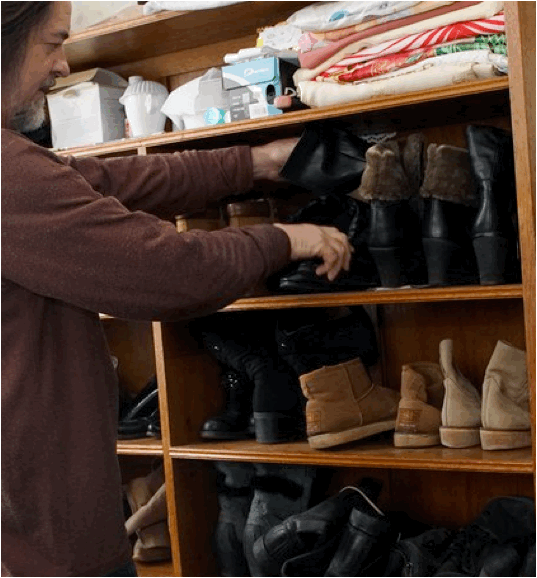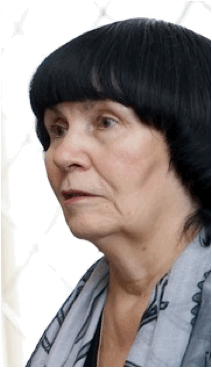 But for all the donated goods, Kozovaya and Nellie are still pleading for good winter shoes — essential in this cold climate.
Hand-me-down shoes are often the wrong size, or not weather-tight.
Click here to see how you can provide a pair of new winter shoes of the proper size for a homeless person in Minsk.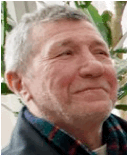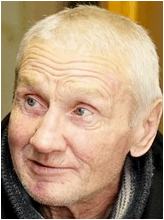 More adventures to come!
Thanks for journeying with us!
Much love,
Doug Brendel
Photos by our dear friend Oleg Yarovenko
To give online — click here
To send a check by snail mail — New Thing, 403 Linebrook Road, Ipswich MA 01938
Thanks again!