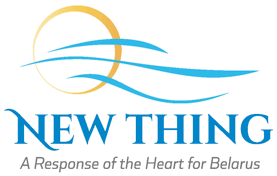 New Thing is your love in action, inside the former Soviet Union
Curious about where NewThing.net came from?
A report from Doug Brendel to all who support or follow New Thing in Belarus...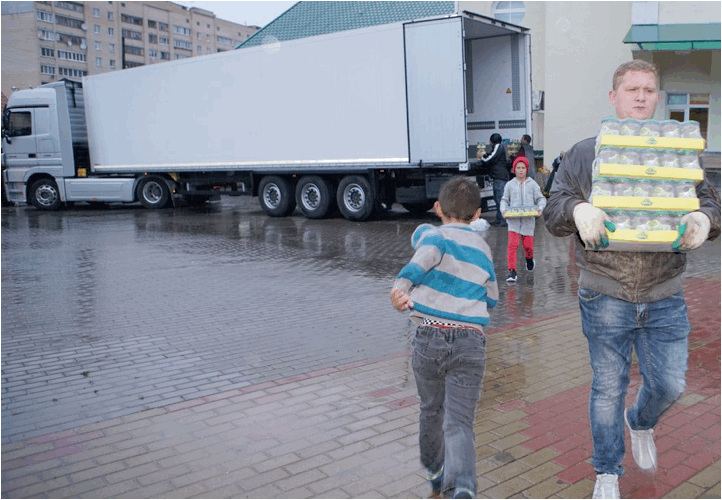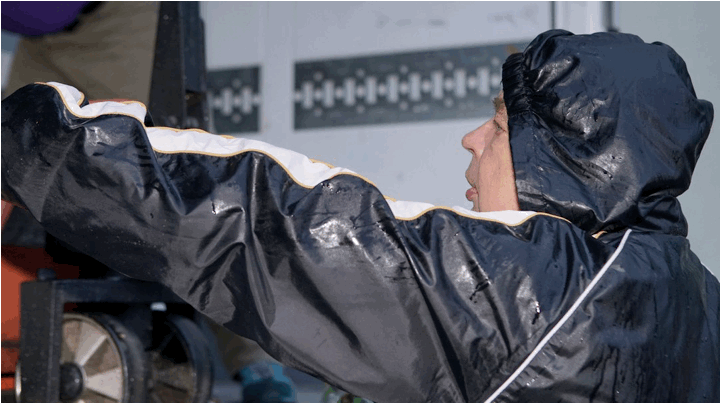 Your love is
Singin' in the дождь!
Bad weather? No worries. Compassion conquers all!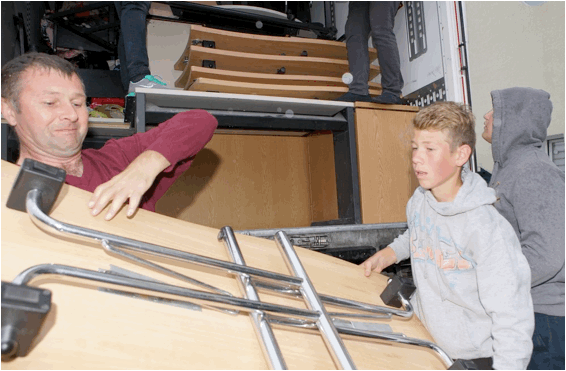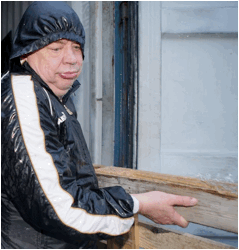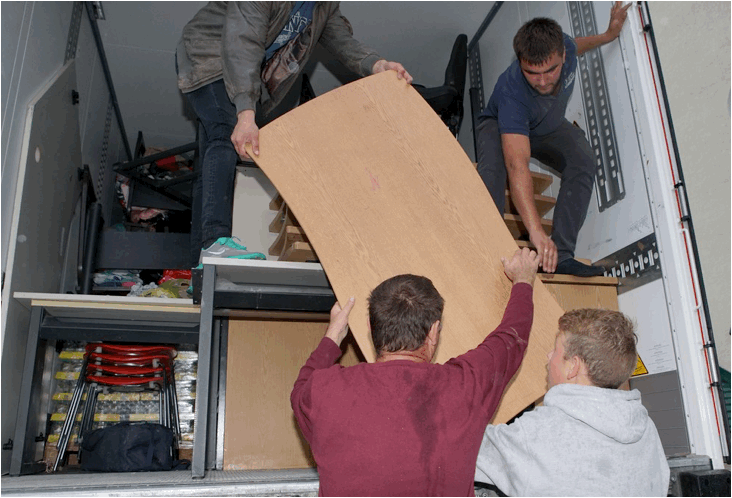 When a load of humanitarian aid from another country arrives (on average twice a month),
our "Response of the Heart" swings into action. Regardless!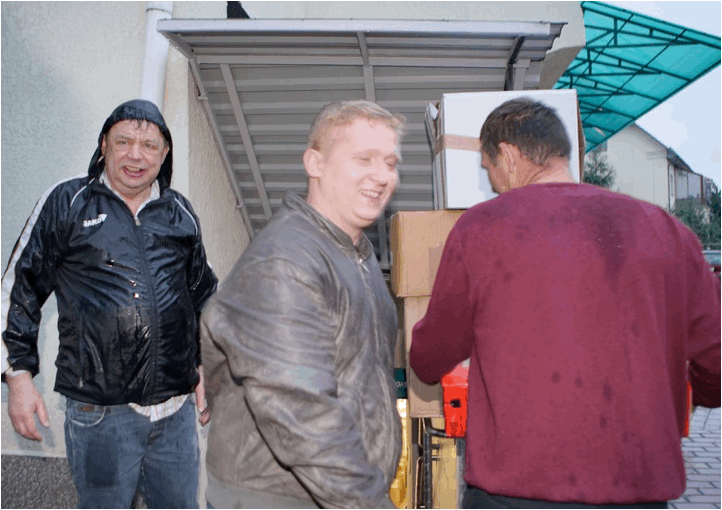 Volunteers rush to off-load the TONS of donated food and goods.
Sloppy, sloshing, sopping-wet ... nobody seems too cranky about it!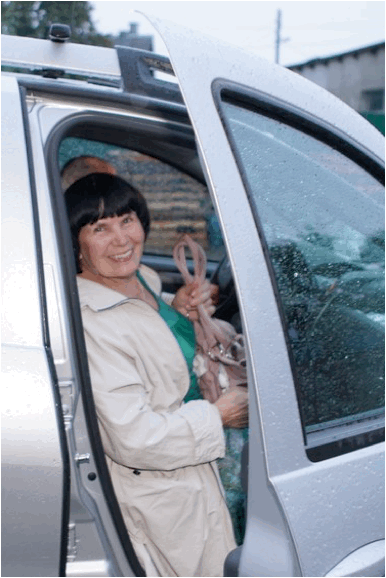 If there's a slave-driver in this scenario, it's "The Great Kozovaya."
(We call her this as a joke; she's the humblest person on the planet.)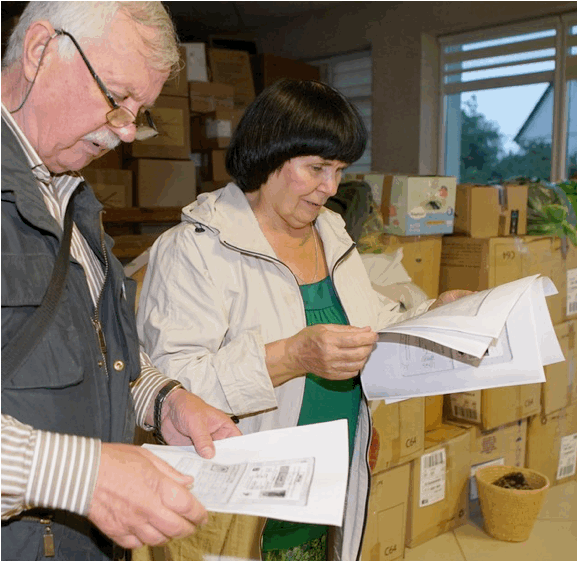 She reviews the official paperwork so she and the team can account for every ounce of cargo.
(At left is her husband Oleg — not to be confused with our photographer. This Oleg faithfully serves as our driver.)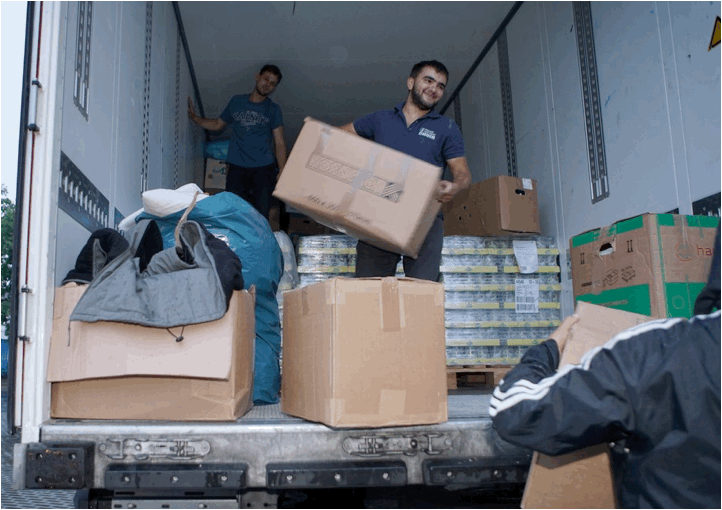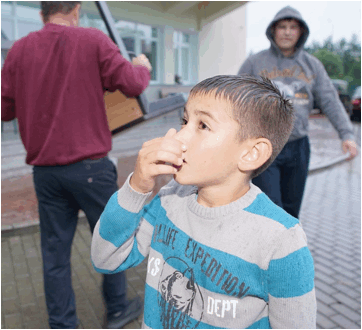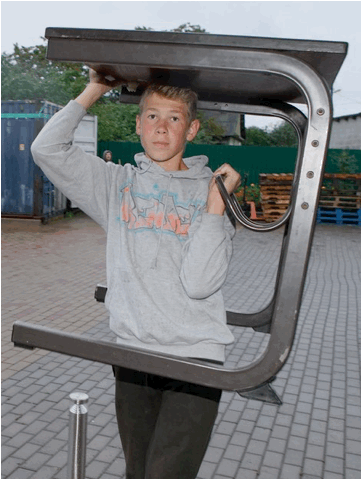 In a downpour, the best jobs are inside the truck — or under the cargo itself!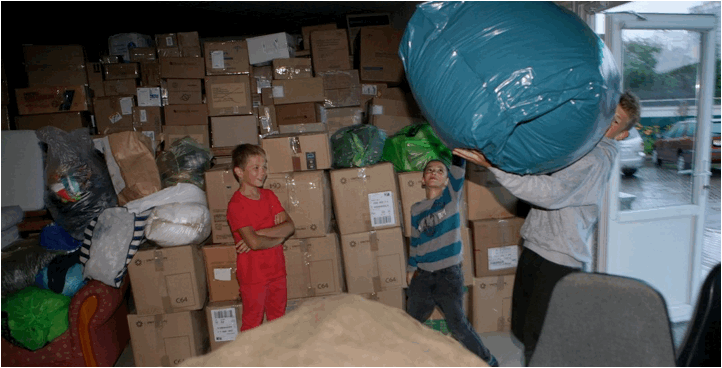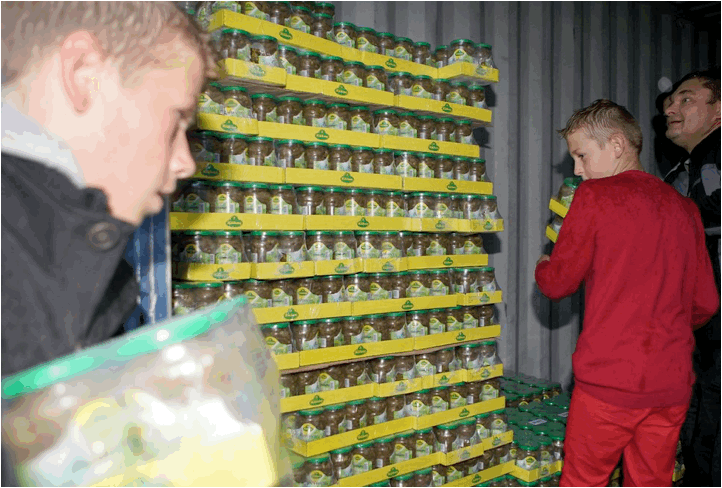 Last year, every $1 given to New Thing translated into almost $10 worth of humanitarian aid for people in need in Belarus.
God bless everyone who gives!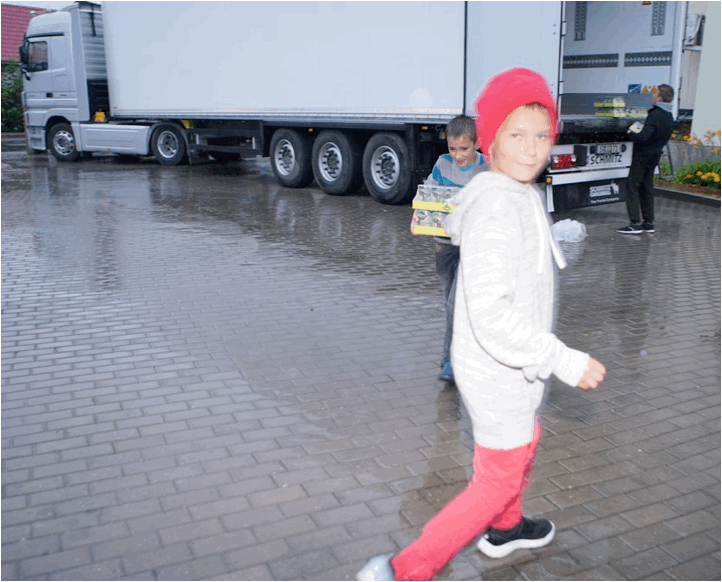 Thanks for journeying with us!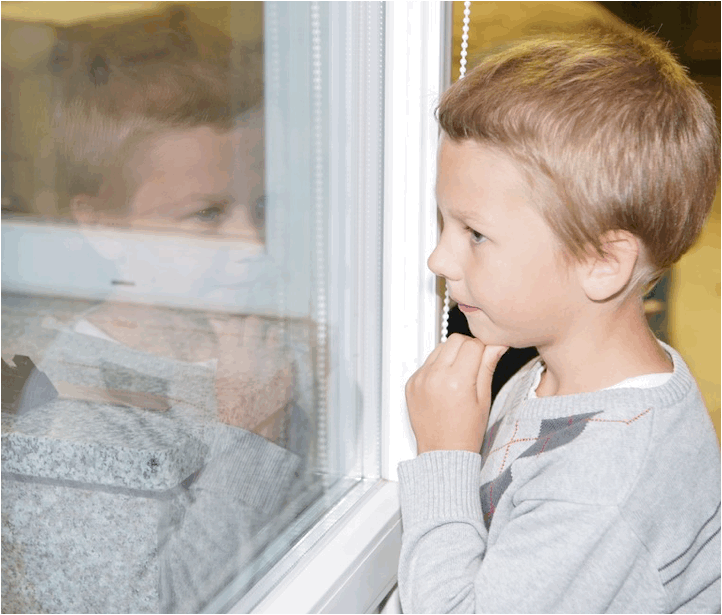 Much love,
Doug Brendel
Photos by Oleg Yarovenko
To give online — click here
To send a check by snail mail — New Thing, 403 Linebrook Road, Ipswich MA 01938
Thanks again!