is your love in action, inside the former Soviet Union
Curious about where NewThing.net came from?
A report from Doug Brendel to all who support or follow New Thing in Belarus...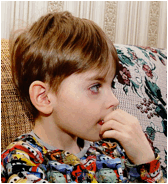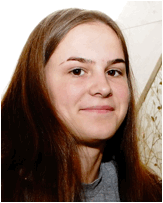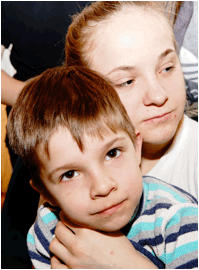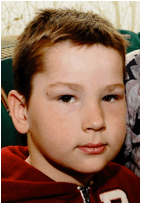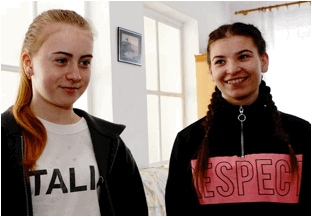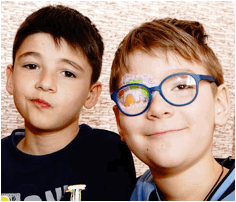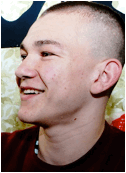 Orphans? No more.
You're their family, forever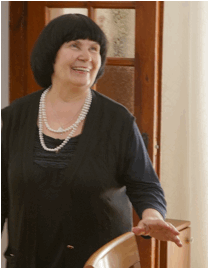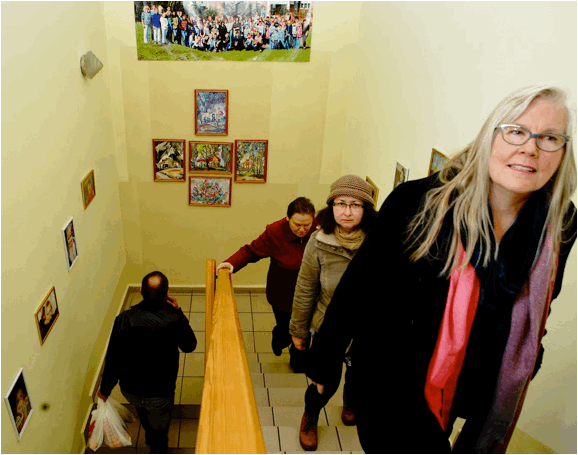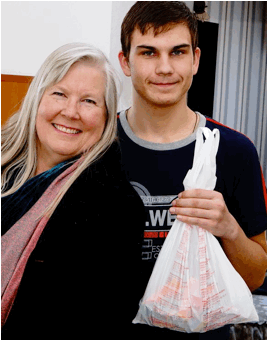 Kristina was at Kobryn this week, in the "Children's Village" home for orphans....
Generous friends provided funding for "Life Starter Kits" for the orphans aging out of the foster system.
Kristina brought the news, along with our "Response of the Heart" team.
But there was also a huge surprise in store!
Here's Kristina's report....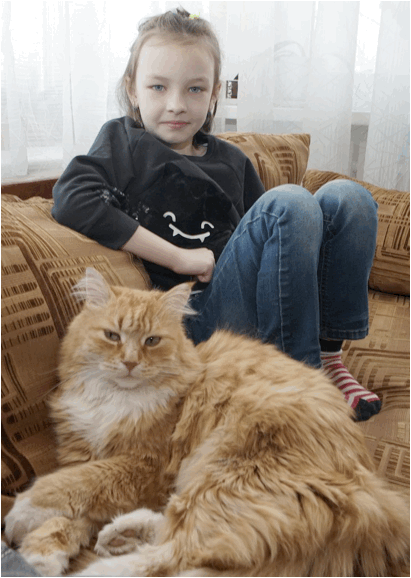 Most of the houses have cats, and most are strays. "Kind of like the kids," they say around here.
I think the comparison is apt. The cats were on the street and miserable, now they are safe, loved and very comfortable!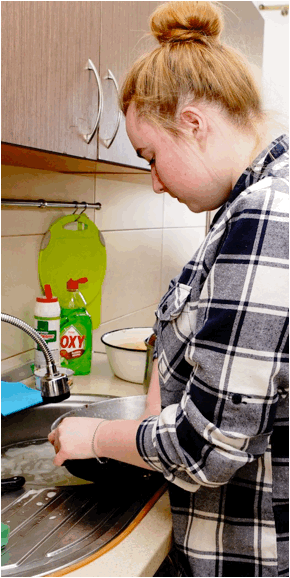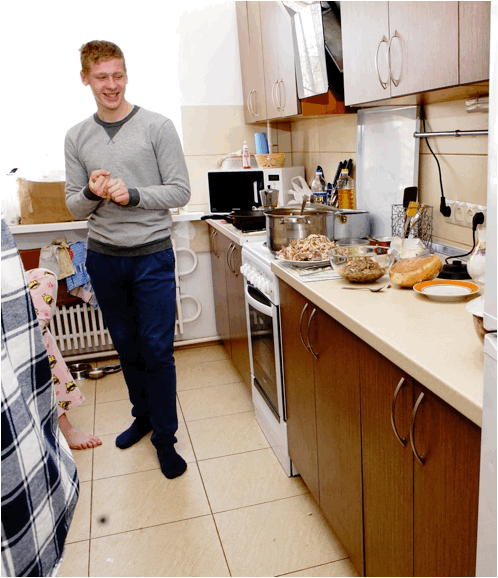 The oldest children in each house help a lot with the cooking.
I asked one of the moms how much of her time was spent cooking, and she answered in English: "Most!"
By Belarusian standards, the kitchens are pretty big, but keep in mind they're cooking for 10!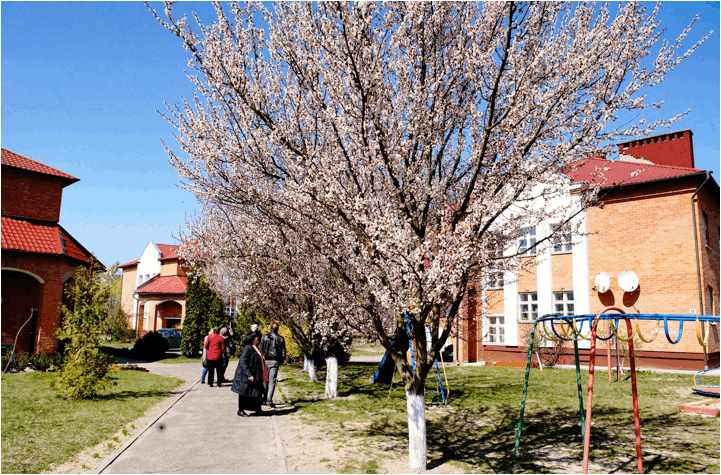 The apricot trees are in bloom. Yes, they harvest and preserve fruit from their trees. Apricot, cherry, apple, and peach!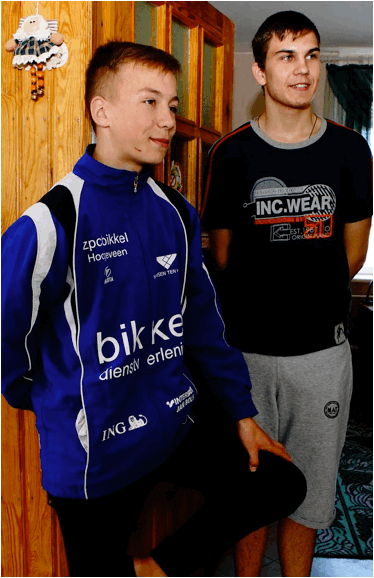 At left, a resident. At right, a former graduate, home for the weekend to see his family — just like in a typical family.
I saw several such grown "kids" as well as some "grandchildren" (born to former residents).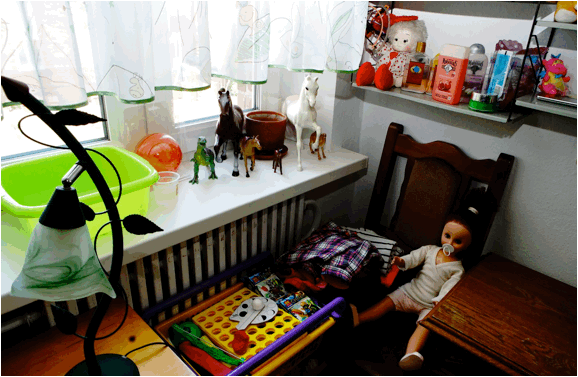 One mom, with the program from the beginning in 1994, keeps a guest room because there are always kids visiting!
And here's a special "grandchildren's room."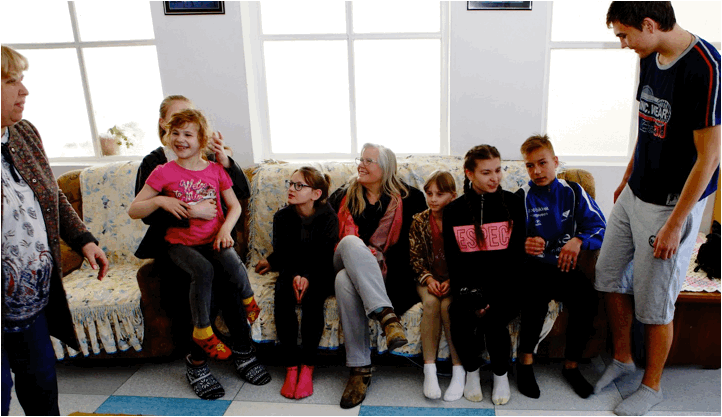 "Come on, tell me the truth, is it always this neat?" I asked. The kids were genuinely surprised at the question.
"Of course!" they answered. Keeping things neat, Mom added, is an important coping strategy in large families.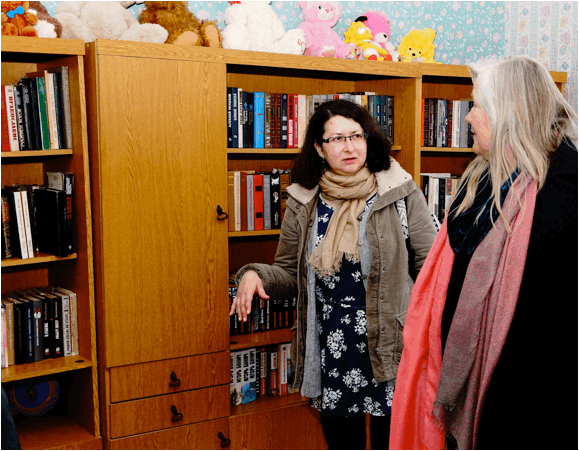 The library is well stocked.
A complete set of Гарри Поттер (Harry Potter) books has obviously been read many times.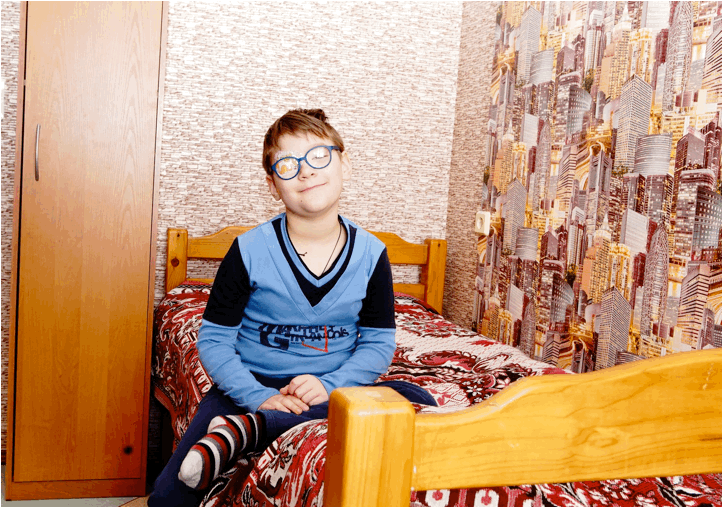 The wallpaper in the bedrooms in this house is all quite new.
The kids got to help choose their own!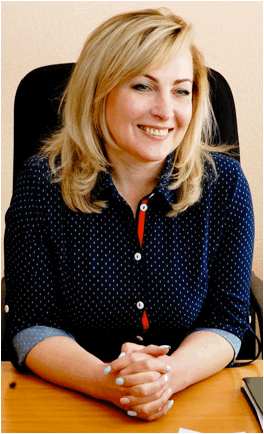 Director Svetlana almost looks young enough to be a resident, but she has a 25-year-old son!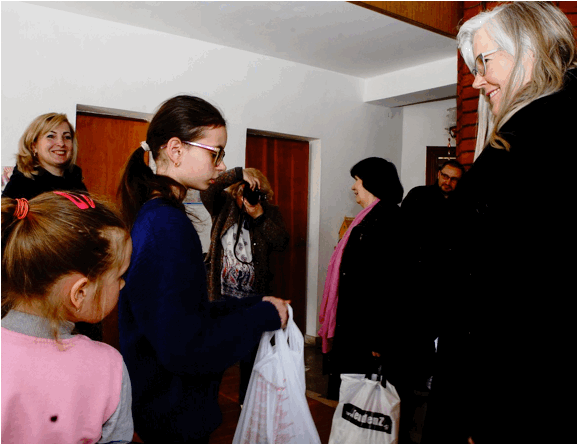 At each house, I enlisted the help of one of the kids (the oldest or youngest) to take charge of distributing candies.
They had to assure me they would share them equally, and not eat them all before lunchtime!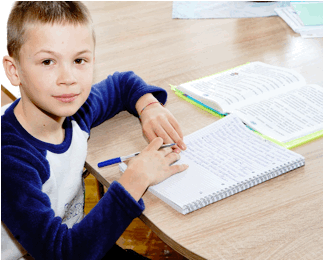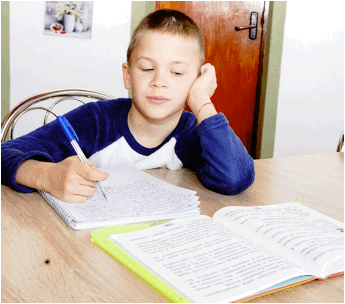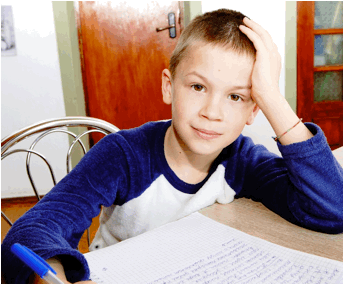 There was a whole lot of homework going on, in all the houses.
I think this little guy was a bit impatient with the photographer's interruption!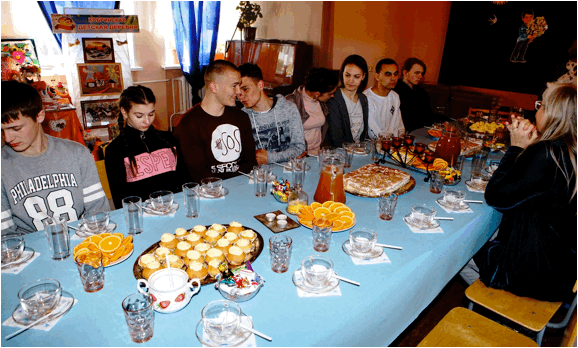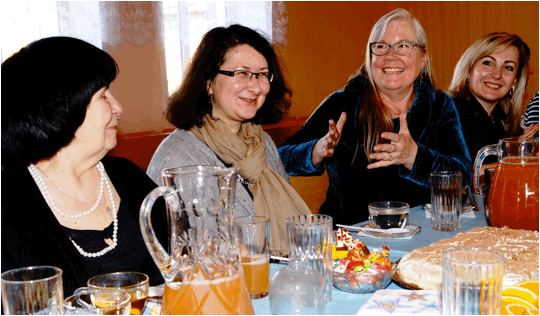 We shared a formal meal with the 11 graduates. A somewhat awkward setting for interacting with teens.
I tried to break the ice by asking their favorite ice cream flavor — but they took the question way too seriously.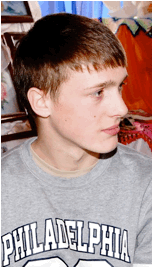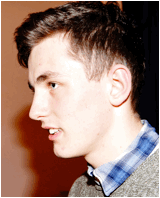 It's wonderful that New Thing has at least a small role in their futures — and they are dreaming!
Here, for example, you have graduates heading into computer science, nursing, coaching, law, business, and art.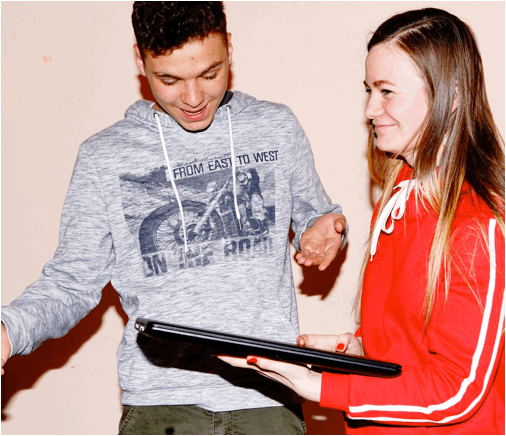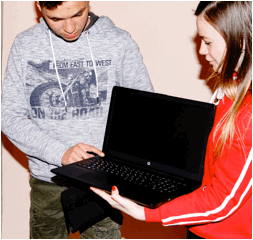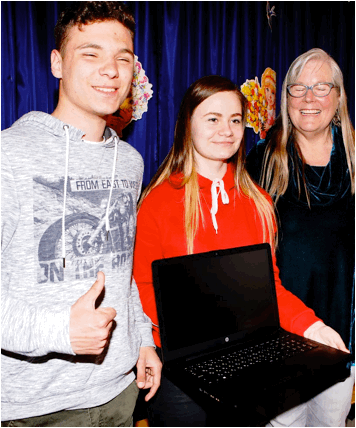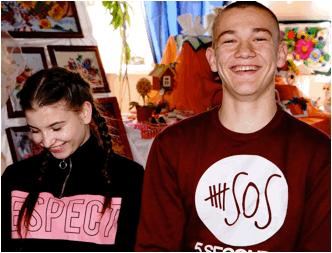 Thanks to our generous friends in the U.S., each young person will receive a "Life Starter Kit" at graduation: blanket, pillow, bed linens, pots and pans, iron, tea kettle.
But here was the awesome surprise: An amazing couple in Texas funded a brand-new laptop for each graduate.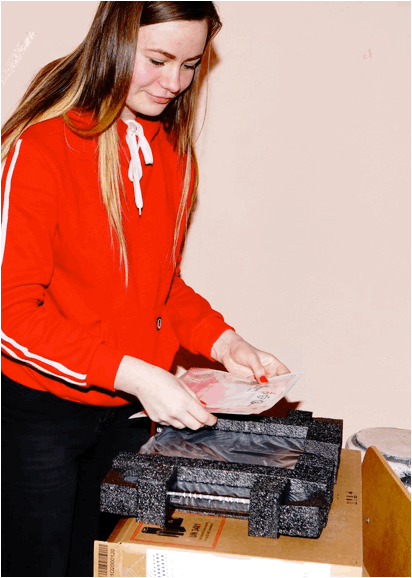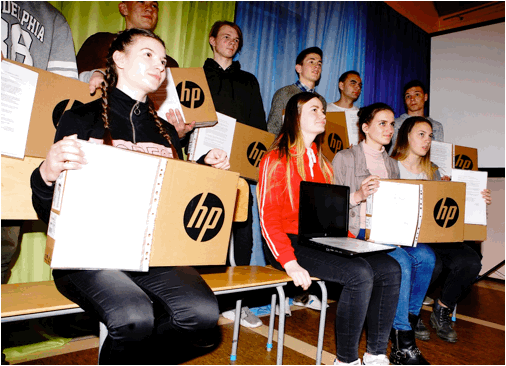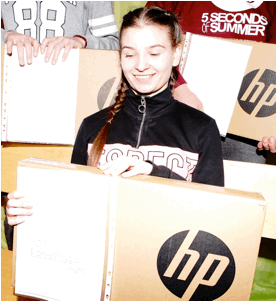 Each machine came with a personal letter of encouragement from the couple, both in Russian and English.
The kids were stunned, and deeply grateful!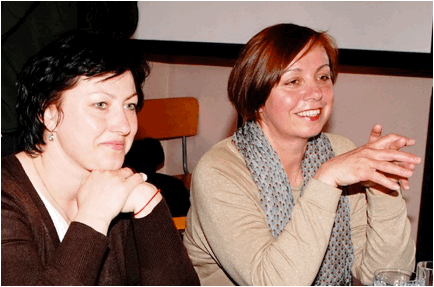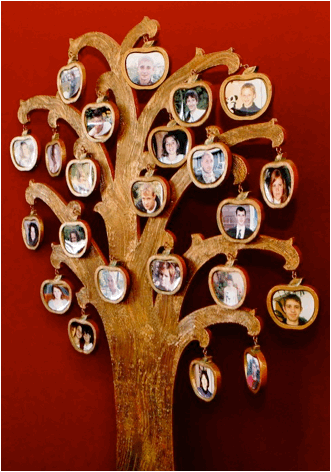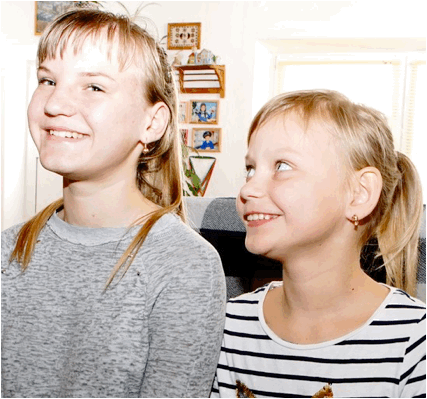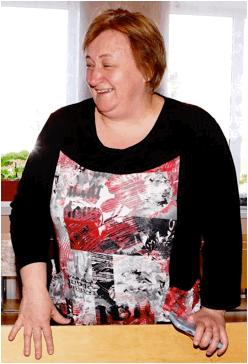 This "Children's Village" is such a warm, safe place. The kids are clearly loved, and happy.
I'm so glad we get to be a part of their lives!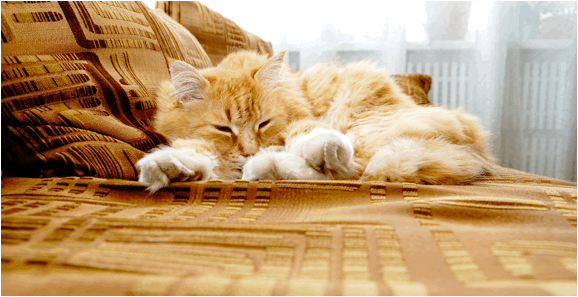 More adventures to come!
Thanks for journeying with us!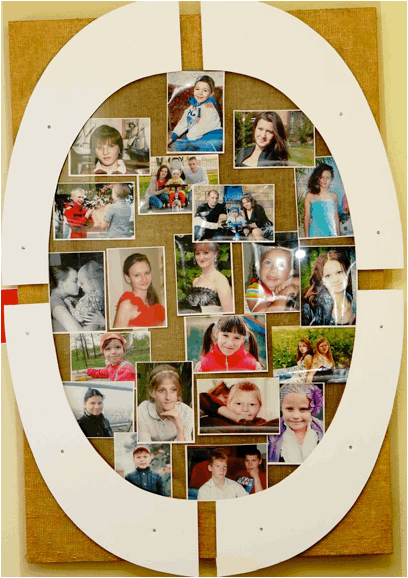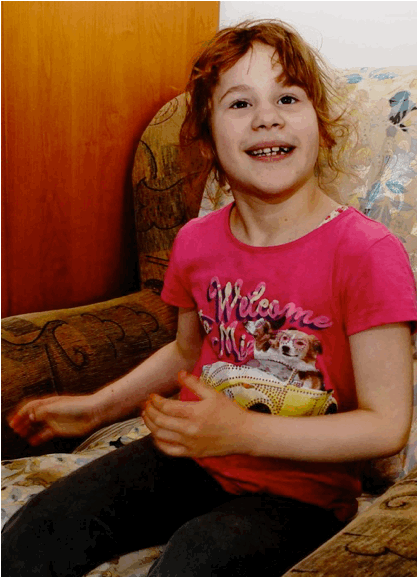 Much love,
Doug Brendel
To give online — click here
To auto-give each month — click here
To send a check by snail mail — New Thing, 403 Linebrook Road, Ipswich MA 01938
To follow our photo blog — click here and choose "Follow"
Thanks again!