is your love in action, inside the former Soviet Union
Curious about where NewThing.net came from?
A report from Doug Brendel to all who support or follow our New Thing ministry in Belarus...
Look what you started...
Love Lives On!
I was amazed this week to see how your compassion multiplies.
Here's the story in a nutshell: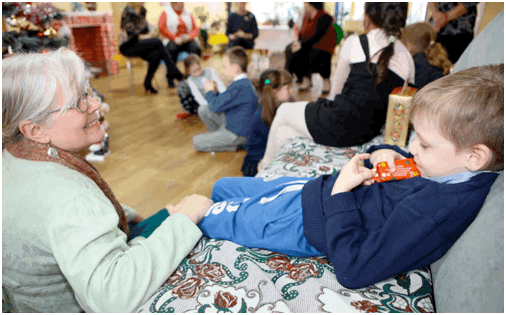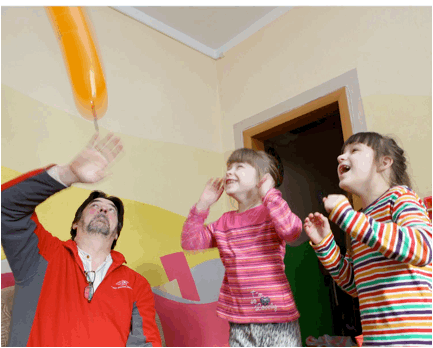 Step 1. For more than a decade we've helped a shelter for abused and abandoned children in Zhodino, north of Minsk,
completely rehabbing the facilities, installing a commercial kitchen and laundry, and more.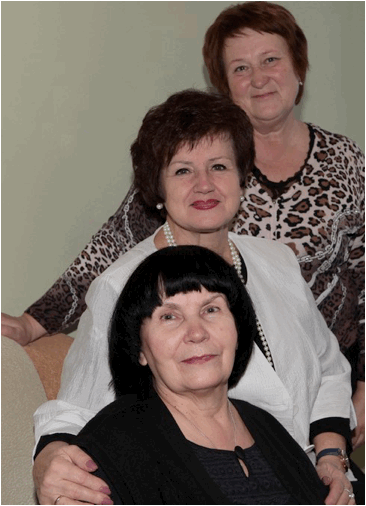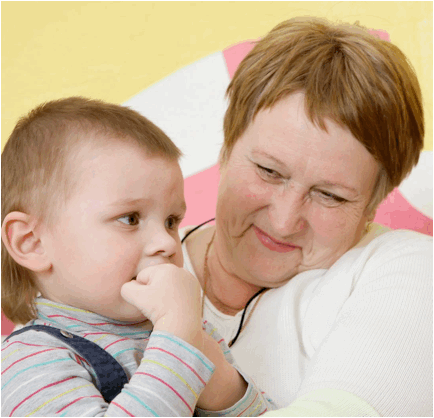 Step 2. Generous friends of New Thing also helped longtime director Liudmila Mikhaelevna build a "Domik" after-school program for at-risk children,
and a "Zontik" counseling center for children traumatized by abuse.
These projects have inspired the launching of similar programs in other cities of Belarus.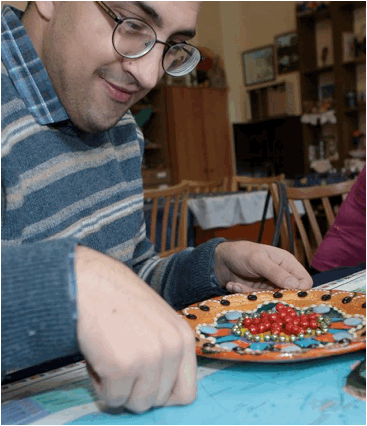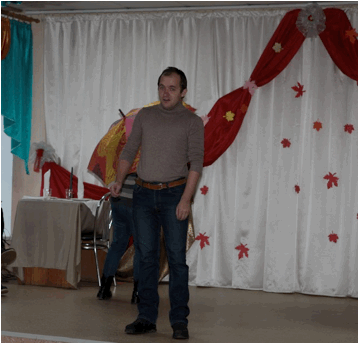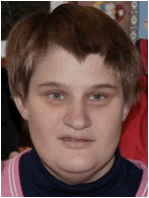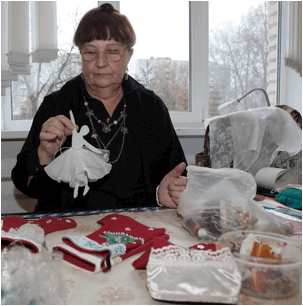 Step 3. Liudmila Mikhaelevna retired last year, but promptly began serving across the street at the community center, running programs for the disabled and disadvantaged.
Step 4. Inspired by our "soup kitchen" for the homeless of Minsk, Liudmila Mikhaelevna and her fellow retiree Lydia Konstantinovna

began collecting donations from community center workers.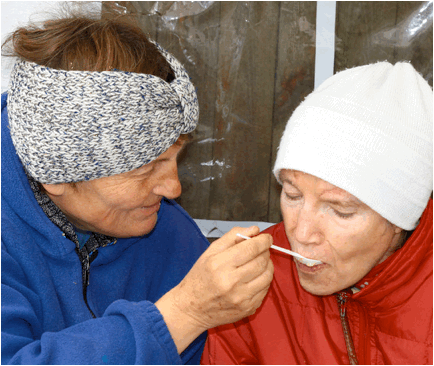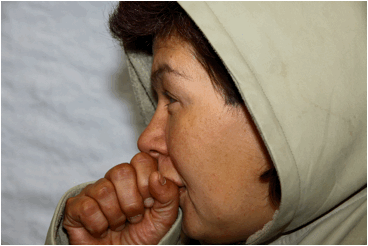 Today, as a result, the homeless are receiving food and clothing at the Zhodino railway and bus stations.
It all began with friends like you, caring for people in need. Thank you!
(And thanks to the ongoing generosity of caring friends, New Thing is participating —
providing this entire winter's worth of pasta, one of the most coveted foods, for Zhodino's homeless.)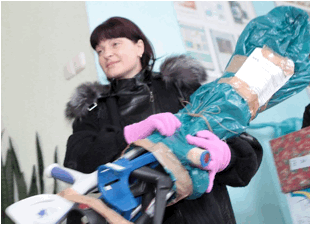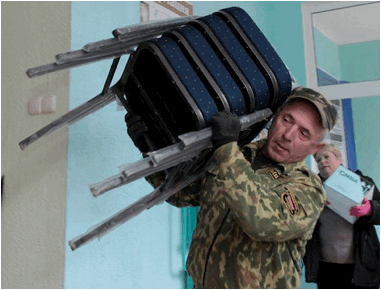 Meanwhile, "The Great Kozovaya" (left) and our "Response of the Heart" team arranged delivery to the Zhodino community center of a massive load of aid from Germany:
28,000+ lbs. of medical equipment, clothing and shoes, furniture, toys, cleaning supplies, and more, worth a total of $26,000+.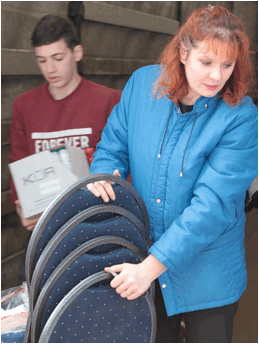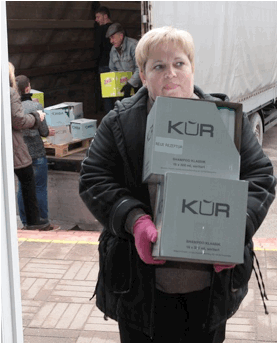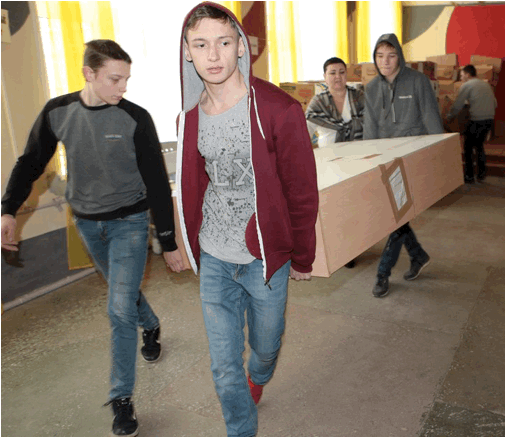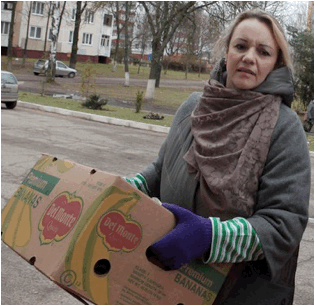 Everybody pitches in. Even workers from the children's shelter came across the street to help empty the truck.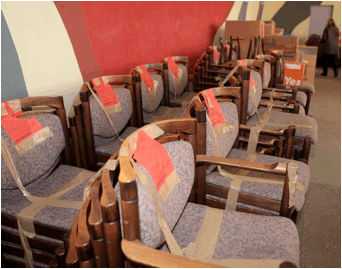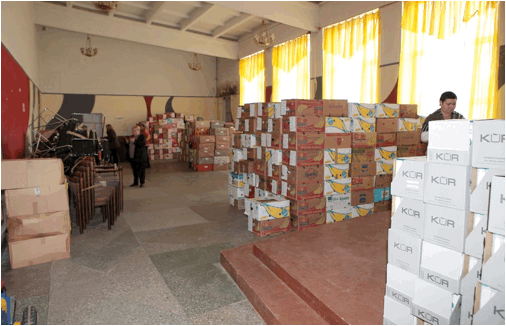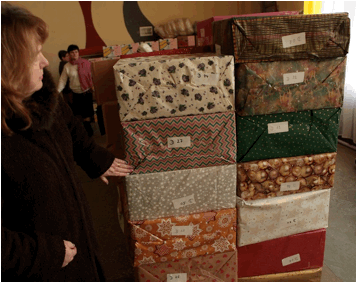 More adventures to come!
Thanks for journeying with us!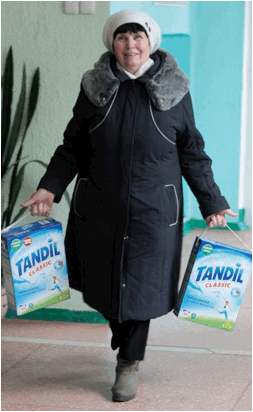 Much love,
Doug Brendel
To give online — click here
To auto-give each month — click here
To send a check by snail mail — New Thing, 403 Linebrook Road, Ipswich MA 01938
To follow our photo blog — click here and choose "Follow"
Thanks again!