is your love in action, inside the former Soviet Union
Curious about where NewThing.net came from?
A report from Doug Brendel to all who support or follow our New Thing ministry in Belarus...
Saluting
Your Love!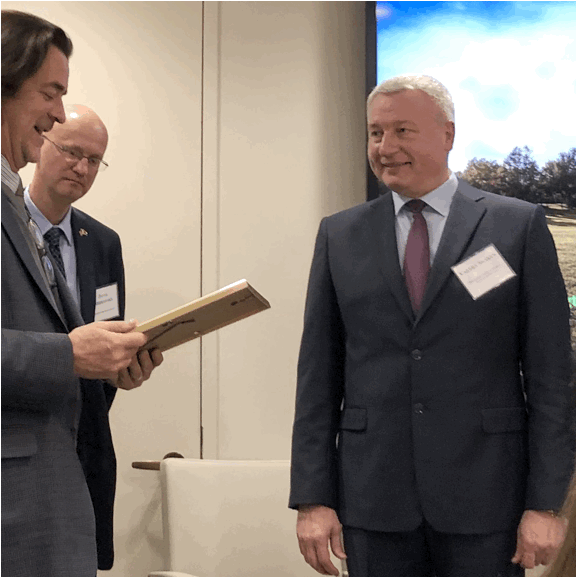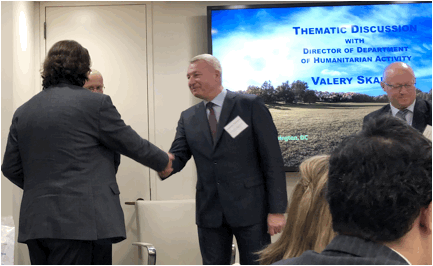 Mr. Valery Skakun (at right), Director of the Belarusian Dept. of Humanitarian Affairs (the equivalent of a U.S. Cabinet officer)
flew in to D.C. from Minsk to talk with the 20 or so heads of organizations either providing or planning to provide aid to Belarus.
New Thing was honored to receive an invitation from Mr. Pavel Shidlovsky (at left), second-in-command at the Belarusian embassy.
I was surprised to be called up to receive an award from the Belarusian President's office,
as New Thing is one of the three U.S. groups that has served the Belarusian people the longest.
(We're the only ones, however, dedicated to funding a Belarusian group that continuously serves the entire country.)
I did not accept the award for myself, but in the name of the people who have graciously given to New Thing over the years.
Thank you for expressing such love, in such a real way, through your generous support!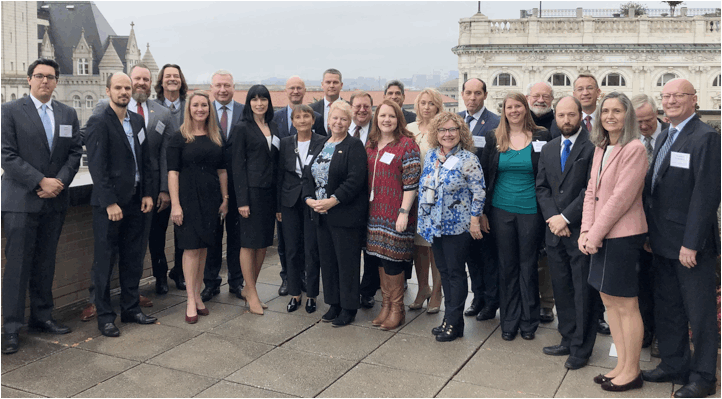 Thanks for journeying with us!
Much love,
Doug Brendel
To give online — click here
To auto-give each month — click here
To send a check by snail mail — New Thing, 403 Linebrook Road, Ipswich MA 01938
To follow our photo blog — click here and choose "Follow"
Thanks again!