is your love in action, inside the former Soviet Union
Curious about where NewThing.net came from?
A report from Doug Brendel to all who support or follow our New Thing ministry in Belarus...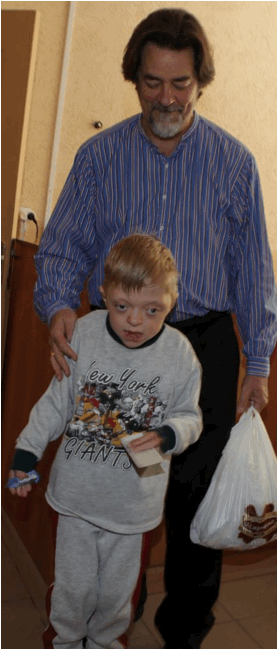 One of my favoritest places on earth
just got even favoriter!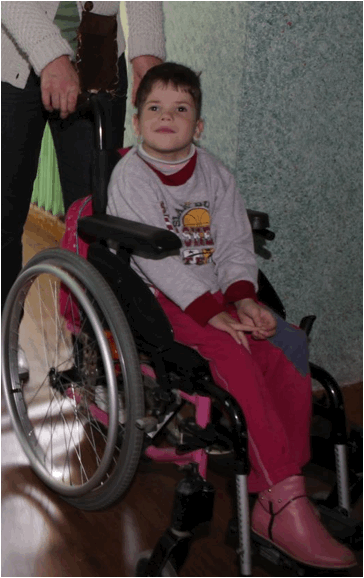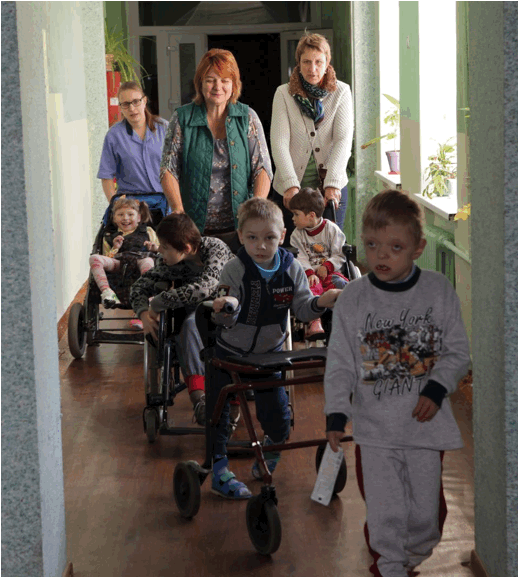 I love the boarding school at Osipovichi in Belarus.
It's full of mentally and physically disabled children of the Mogilov region.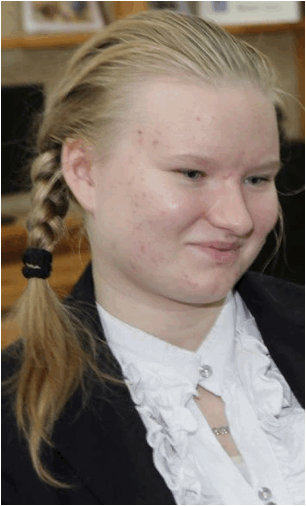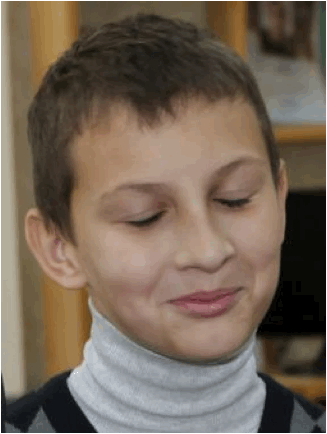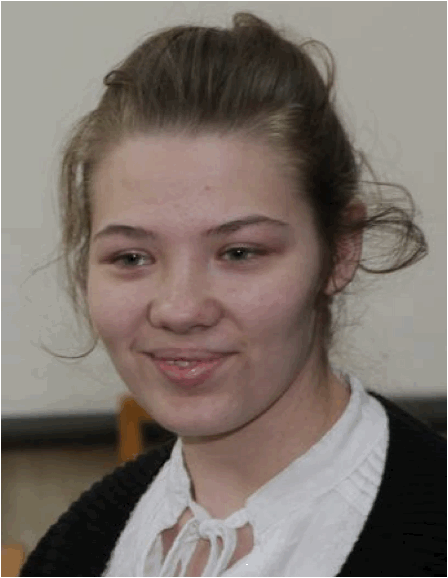 Forget about those "disabilities." They're beautiful kids.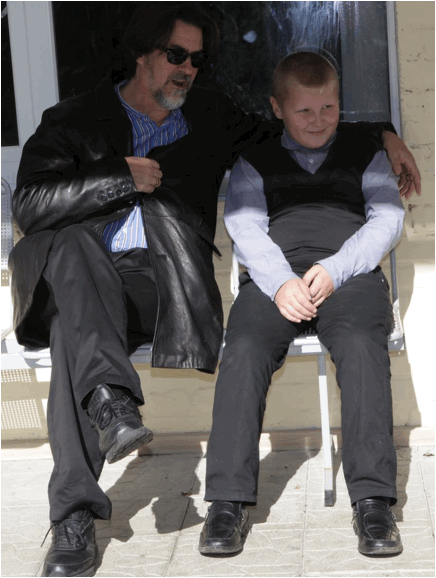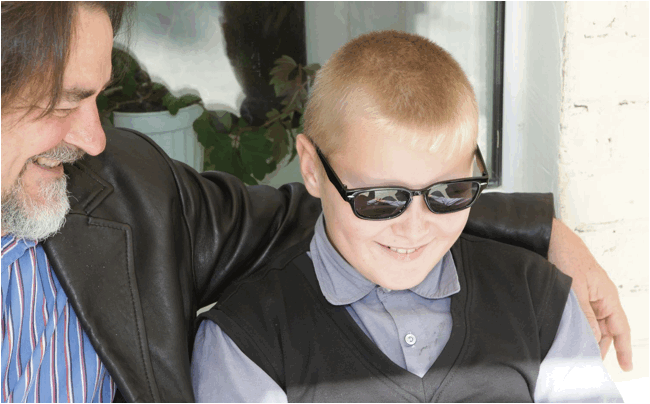 Come on, pal. Let's see how ya look in these shades!
Oy! Kruta! (Cool!)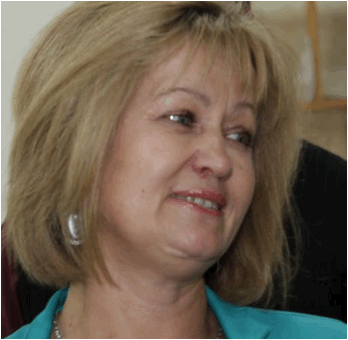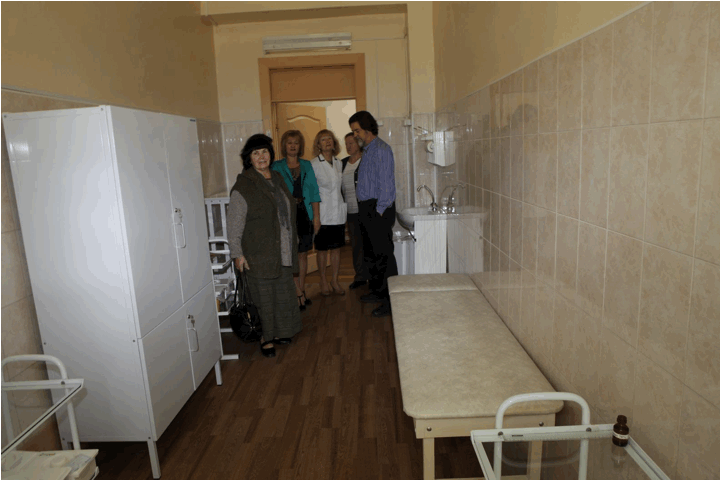 Director Larisa and her staff work tirelessly to keep the facilities bright, clean, and pleasant for the children.
A businessman in Minsk donated money for renovation materials, and the staff themselves plunged in to donate the labor.
They recently redid the floors and ceilings in the medical area. The only work they had to hire was the tiling.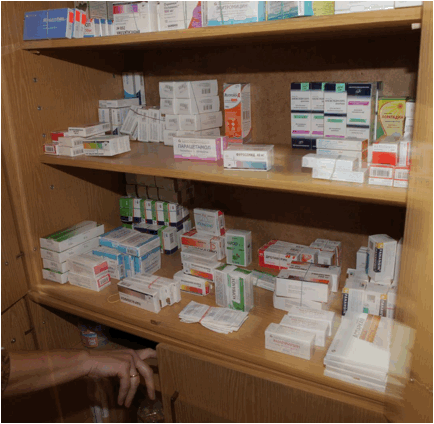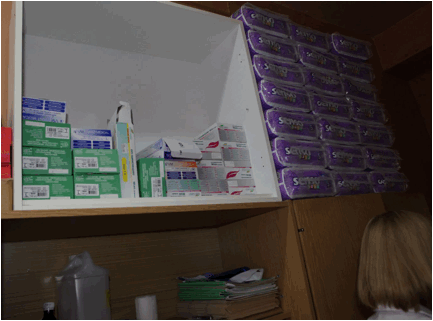 Starting last year, friends of New Thing have donated 100% of the funding for the basic meds these kids need, plus diapers and other essentials.
Nurse Maya, in charge of all these supplies, is almost giddy to have — for the first time ever — everything she needs to provide for the children.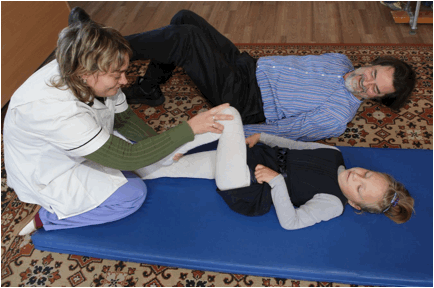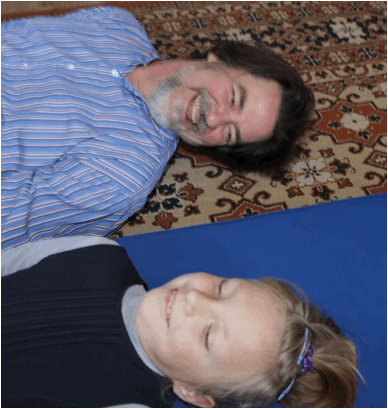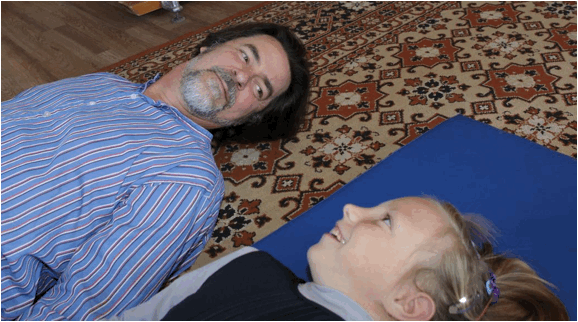 To handle children with such an array of medical issues requires incredible diligence on the part of a deeply dedicated staff.
This young lady was having a very productive therapy session until the American decided to join in.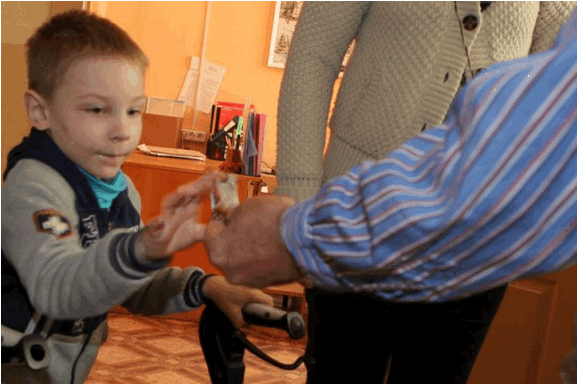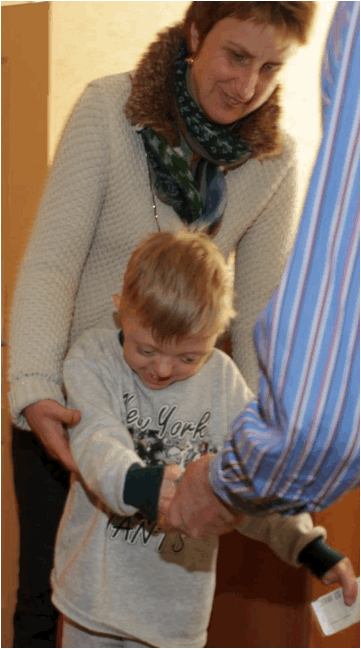 I distributed konf'yet (candy) everywhere I went.
Even a child whose hands don't work properly will make a supreme effort to grasp a chocolate!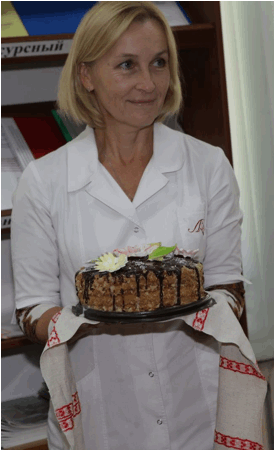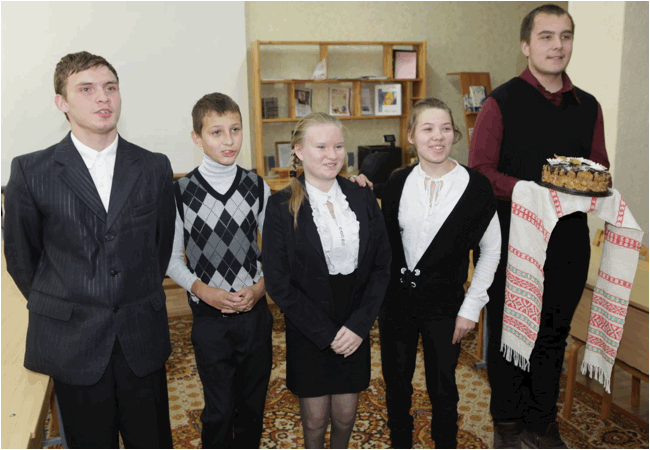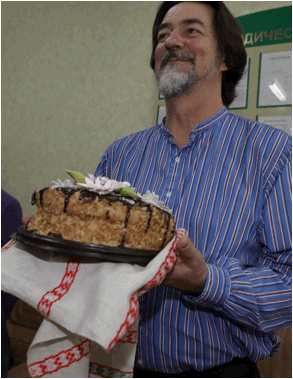 I happened to arrive on my birthday. The school wanted to express their gratitude to New Thing by making a presentation.
Maya and other nurses brought in a cake, and five of the most advanced children recited a birthday poem in English, then sang Happy Birthday.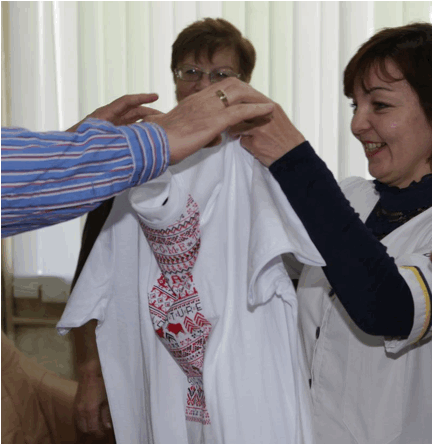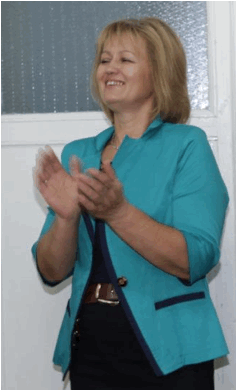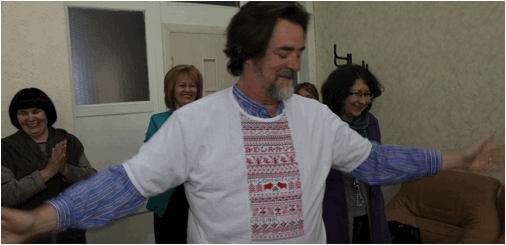 They also gave me a "Welcome to Belarus" T-shirt, which I insisted on modeling immediately.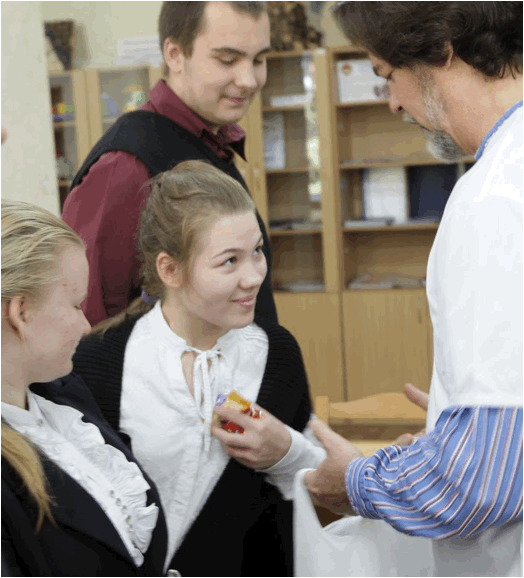 I thanked the singers with handfuls of konf'yet, speaking with them in my very best Russian.
(You can tell by the girl's face what she's thinking: That is some really bad Russian.)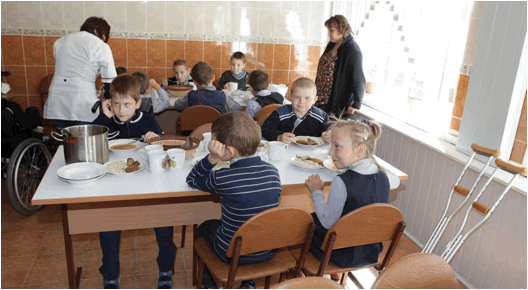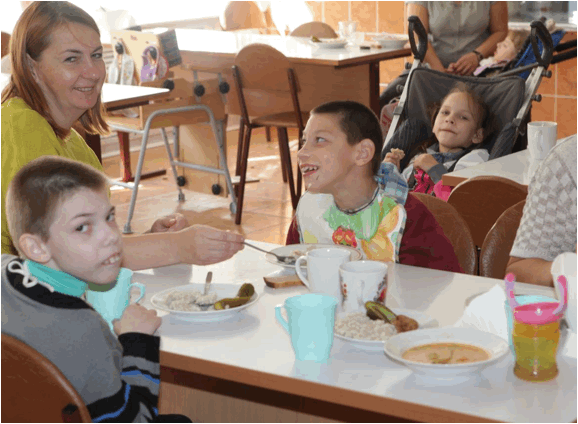 It's hard to imagine just how complicated it is to care for some 70 children with such an array of medical and cognitive issues.
Yet the 100+ workers serve year-round with cheer, and ceaseless patience.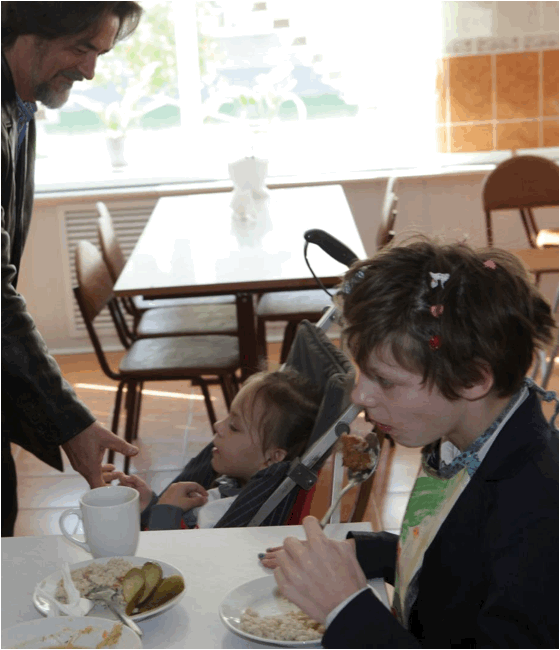 God bless all the friends of New Thing who have helped provide meds for these kids!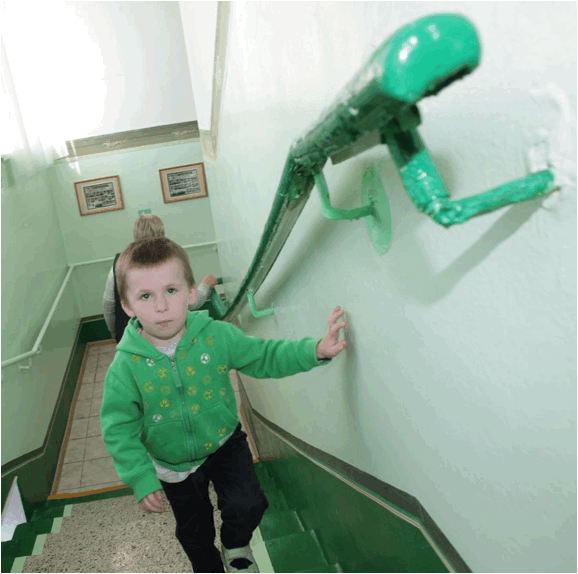 Thanks for journeying with us.
More photos to come.
Much love,
Doug Brendel
To follow our photo blog — click here and choose "Follow"
To support New Thing online or sign up for regular email updates — click here
To auto-give each month — click here
To send a check by snail mail — New Thing, 403 Linebrook Road, Ipswich MA 01938
Thanks again!