is your love in action, inside the former Soviet Union
Curious about where NewThing.net came from?
A report from Doug Brendel to all who support or follow our New Thing ministry in Belarus...
As long as any child is being abused...
Your love is there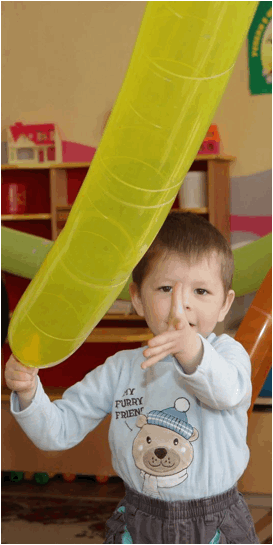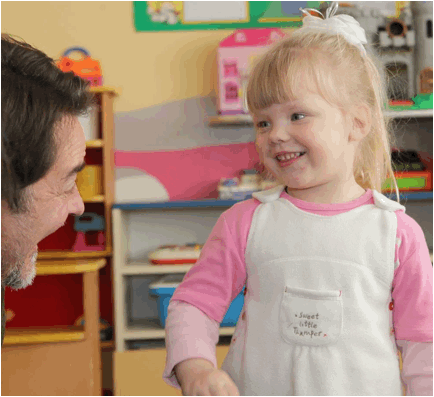 Vladik... Matvei... Anya...
For more than a decade, we've been helping the shelter for abused and abandoned children in Zhodino, north of Minsk.
We're not stopping.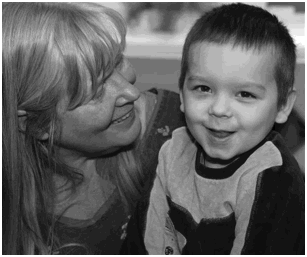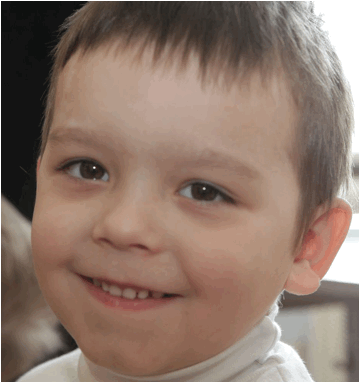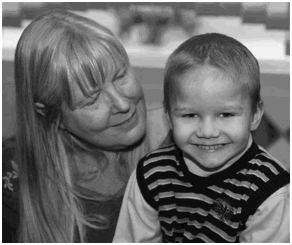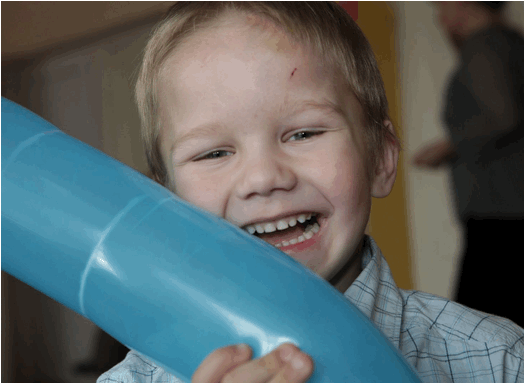 When my wife Kristina visited the Zhodino shelter in January, she met Zhenya and Danik.
This week, Lydia Charlotte and I found them still here.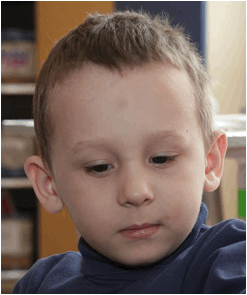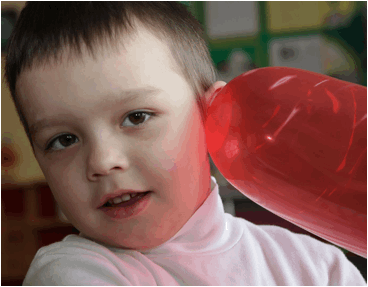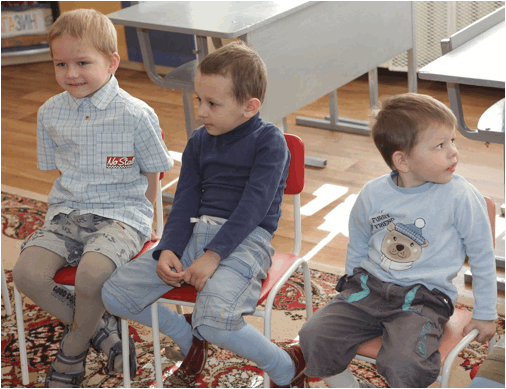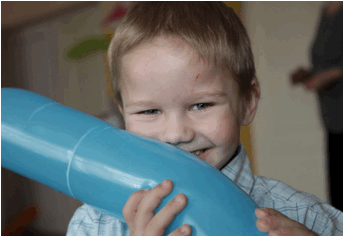 When a child is rescued by authorities here, professionals at the shelter have 6 months under the law to make the child's home safe.
After that, the child goes to relatives, or a foster family. (We're providing lots of aid to foster families too.)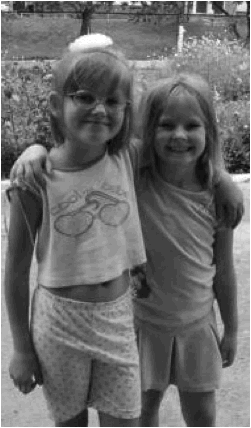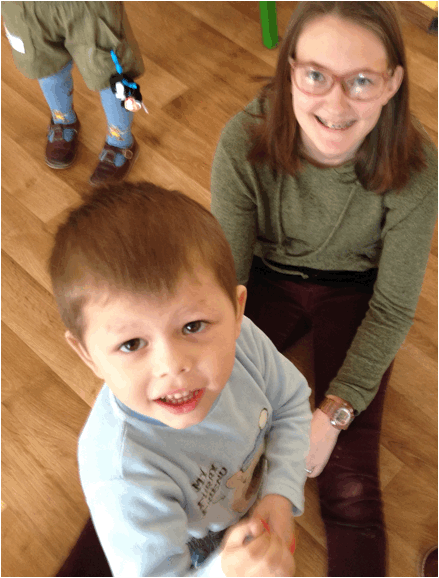 Since she was 3, our daughter Lydia Charlotte has made friends on every trip to Zhodino.
She was at it again this week — on her 18th visit to Belarus.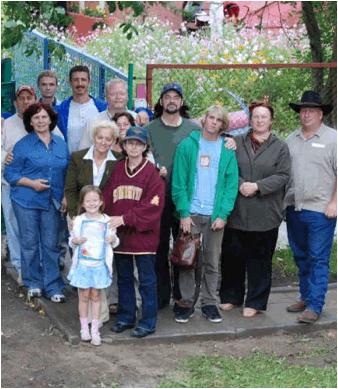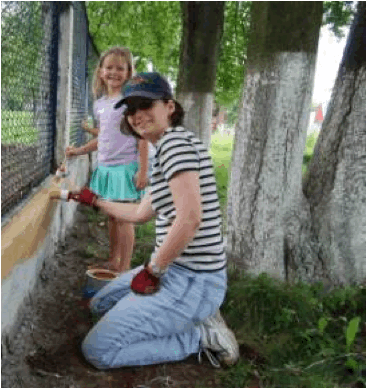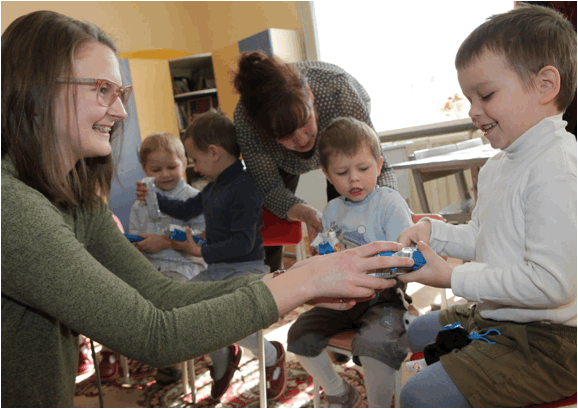 10 years ago this summer, a team of American volunteers arrived to lay a new sidewalk and paint the fence.
Back then, 5-year-old Lydia Charlotte painted with long-time New Thing supporter Rebecca Gentry Wilson.
This week, 15-year-old Lydia Charlotte did toy and candy distribution — and more.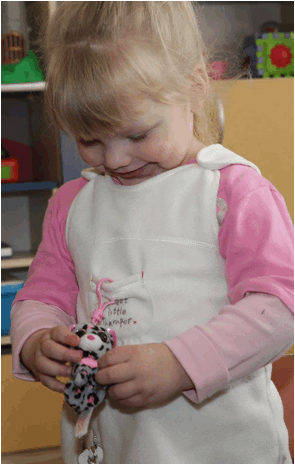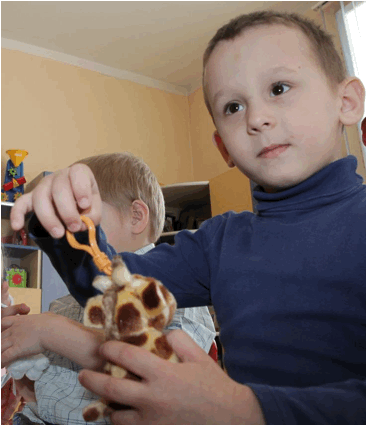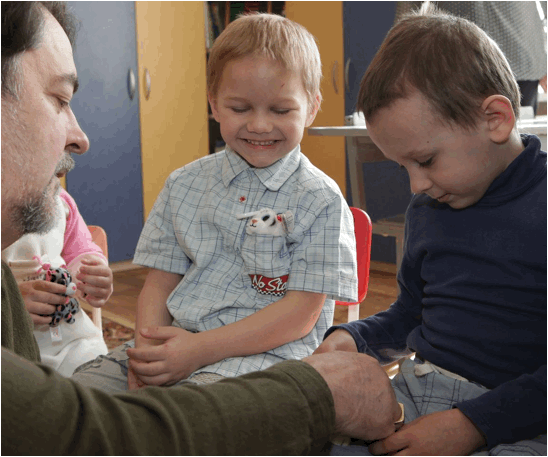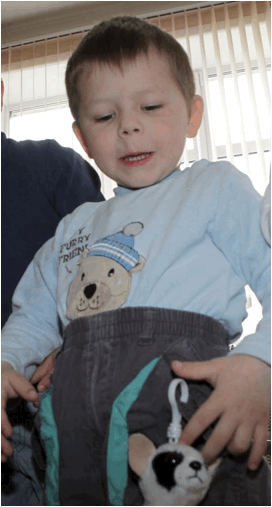 This time, a generous friend of New Thing provided funding for plenty of toys for the children.
Their faves: attachable Beanie Babies — and (as always) balloons that fly!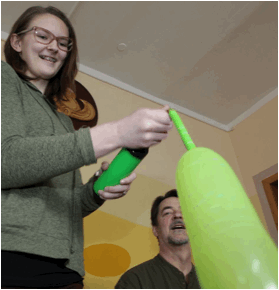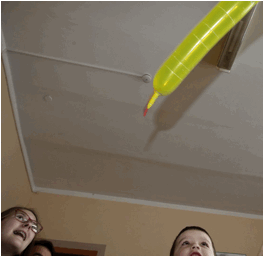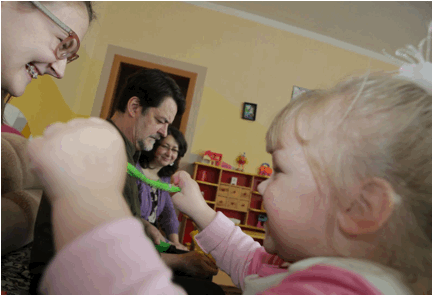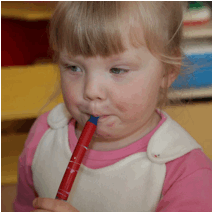 Lydia Charlotte was much in demand as the balloon-pumper.
Anya was too impatient to wait for the pump.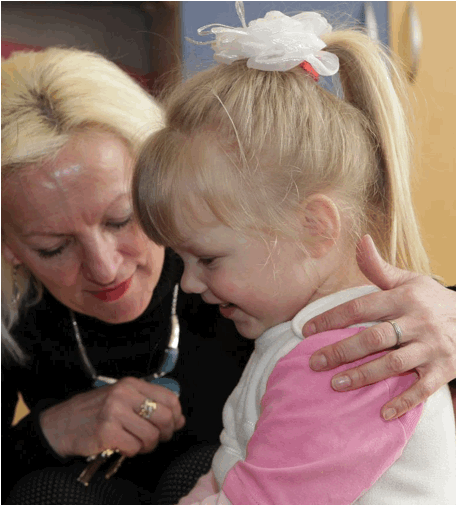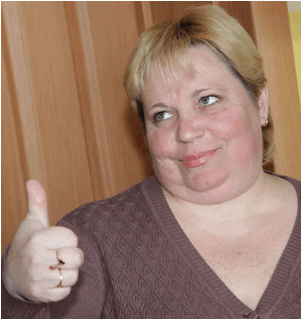 There is no way to adequately describe the devotion of the Zhodino shelter staff.
They avoid the camera; it's hard to catch them. But they are giving their lives to care for children in need.
And providing support in the background, as always, are "The Great Kozovaya" (left), Lydia Danielevna (right), of our "Response of the Heart" team.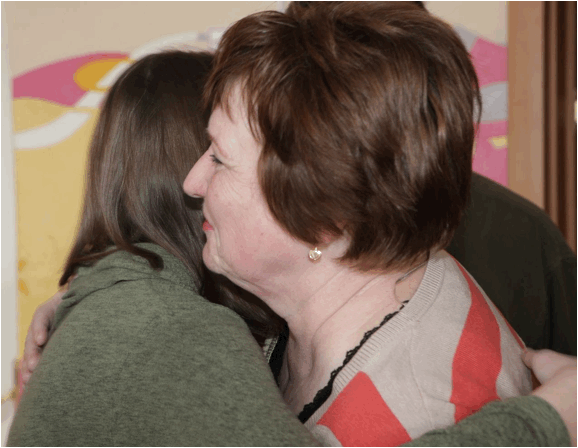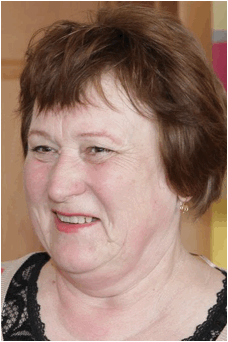 It was bittersweet to say goodbye to Liudmila Mikhaelevna, who retired a few weeks ago. She dropped in to bid us farewell.
She gave 10 years of devoted service to the children of Zhodino, and oversaw the total transformation of the facilities, with the generous help of New Thing's friends.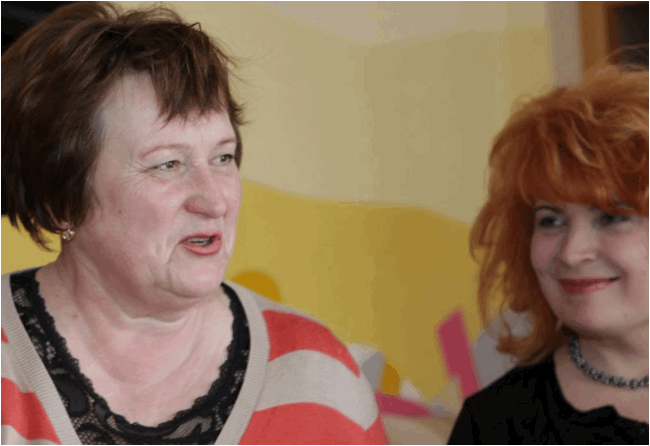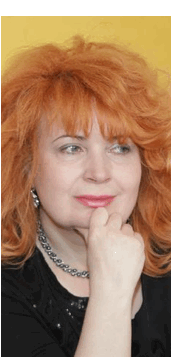 Her successor as director is Tatiana, who has served as the shelter's excellent staff psychologist for the past 5 years.
Lydia Charlotte performed a mini-concert for children from both the shelter and "Domik," Belarus's first-ever after-school center for at-risk children.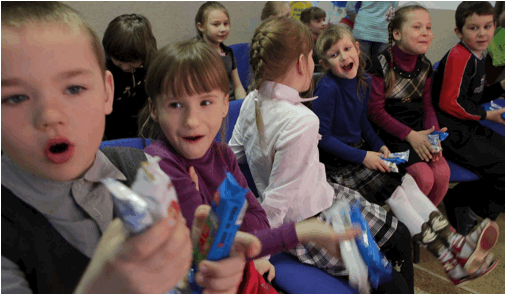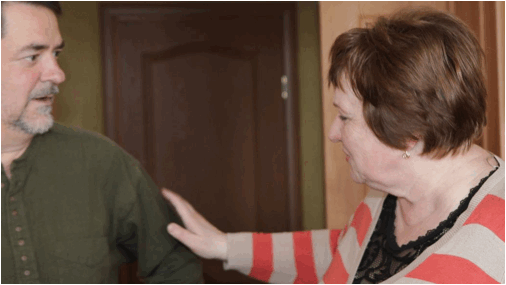 Domik was the brainchild of Liudmila Mikhaelevna; its construction was funded by generous friends of New Thing.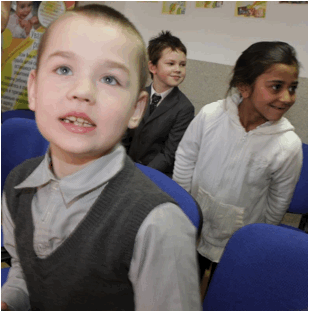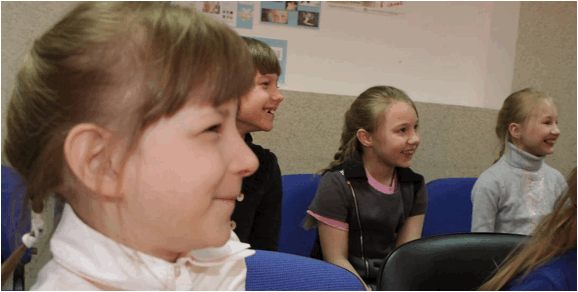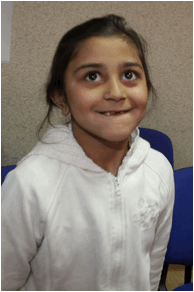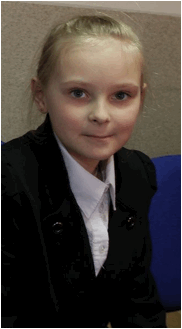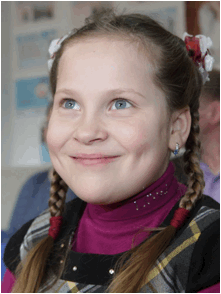 The Domik program has been very successful at preventing child abuse in the Zhodino area.
Other shelters across the Republic of Belarus have adopted the model.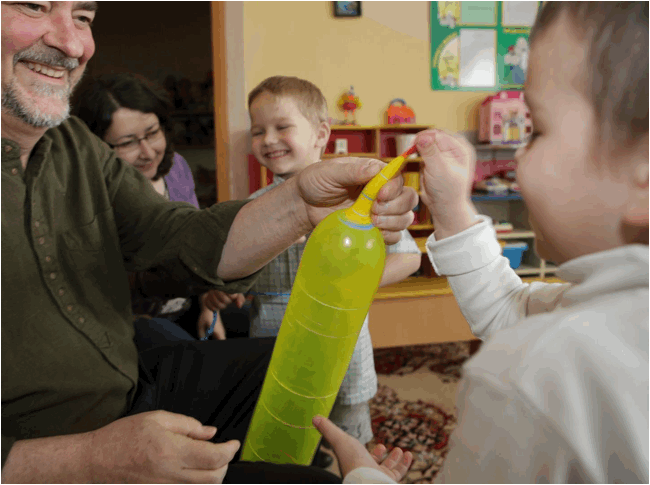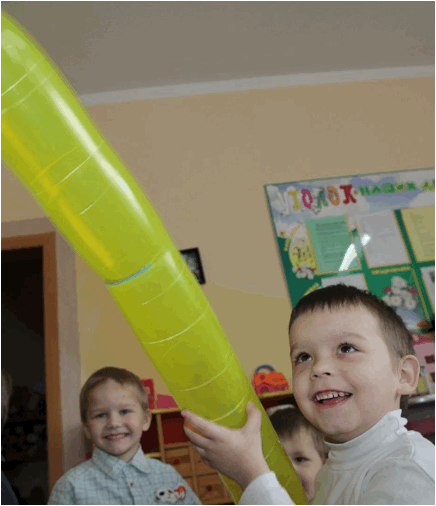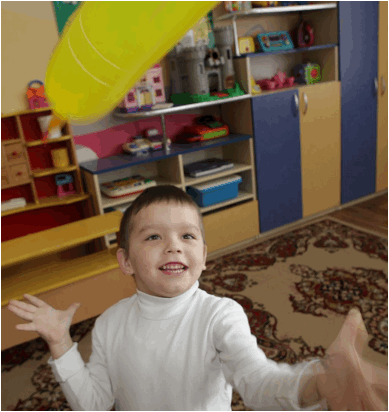 I'm so grateful for every person who has found it in their heart to give to New Thing.
You're making possible the good work at Zhodino, and other institutions across Belarus.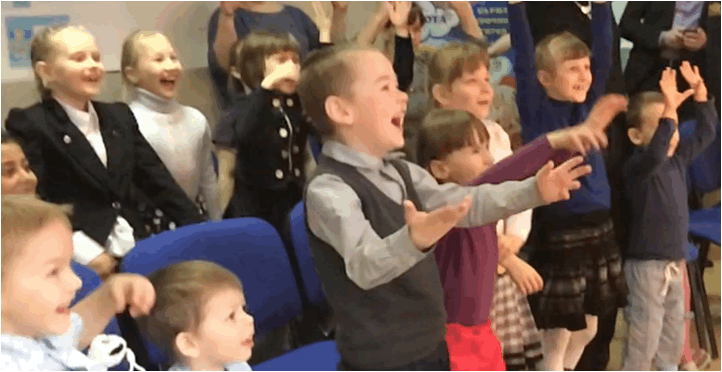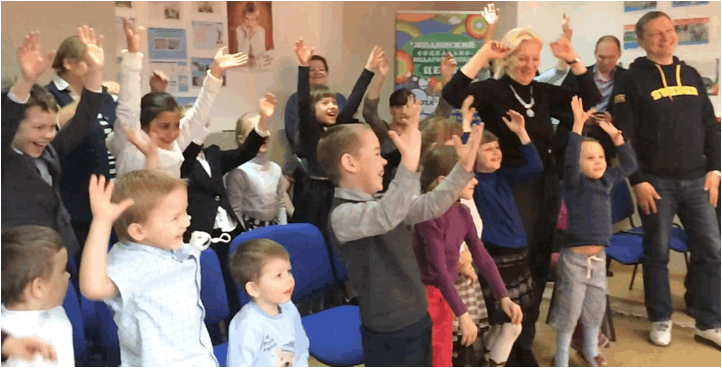 More photos to come!
Thanks for journeying with us!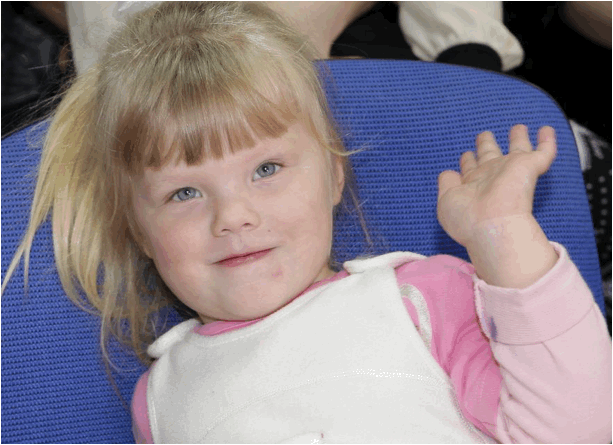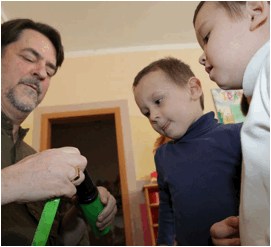 Much love,
Doug Brendel
To follow our photo blog — click here and choose "Follow"
To support New Thing online or sign up for regular email updates — click here
To auto-give each month — click here
To send a check by snail mail — New Thing, 403 Linebrook Road, Ipswich MA 01938
Thanks again!