is your love in action, inside the former Soviet Union
Curious about where NewThing.net came from?
A report from Doug Brendel to all who support or follow our New Thing ministry in Belarus...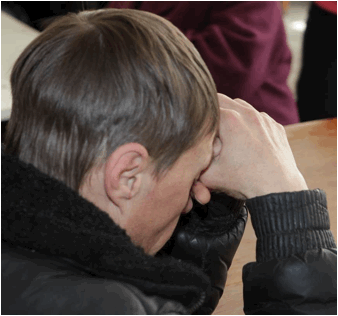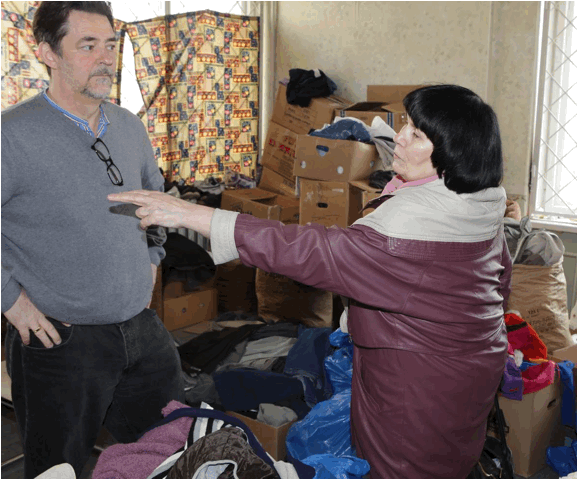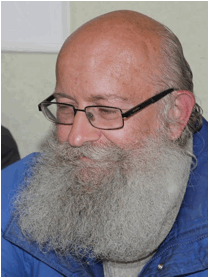 It doesn't have to be pretty to be
BEAUTIFUL!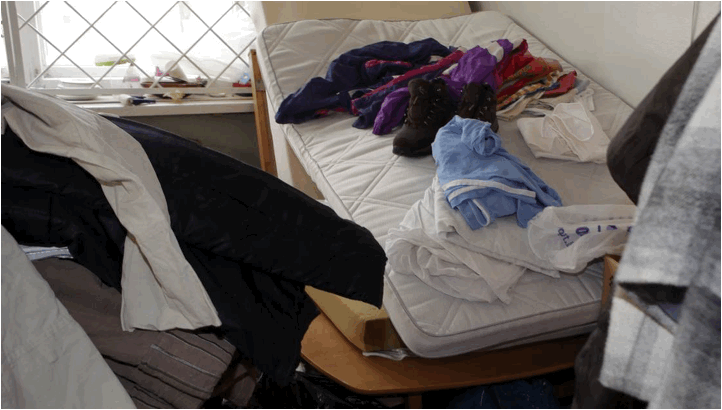 A messy room? Maybe, but ... this is the look of LOVE!
You're bringing a whole new concept to Belarus ... helping the homeless!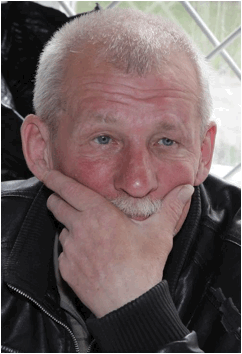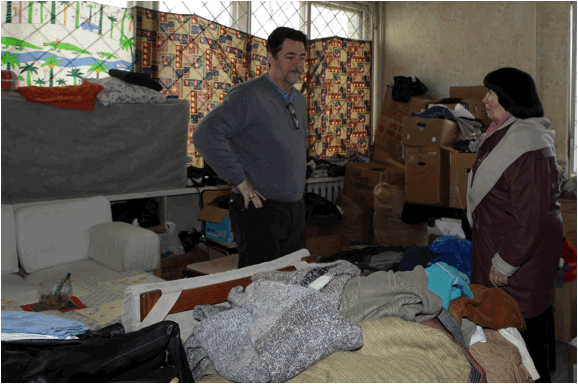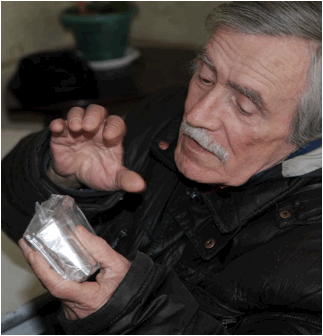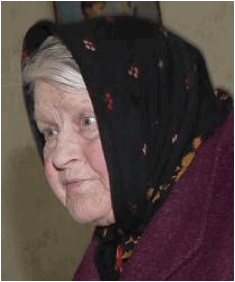 It's not just folks from other countries anymore. Word is out!
People here in Belarus have started donating goods to our "Response of the Heart" team, for care of the homeless.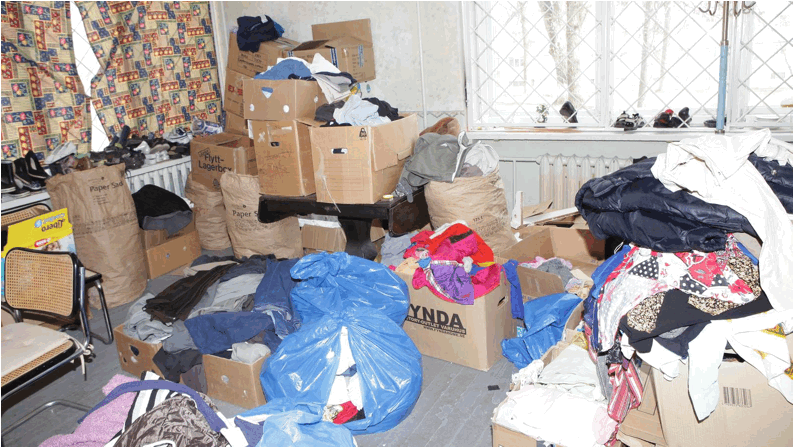 HERE'S EVIDENCE: This entire roomful of donations came from Belarusians. It's never happened before!
Your compassionate support for New Thing is bearing new fruit!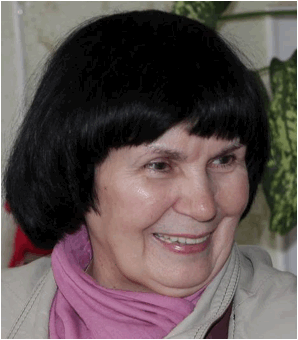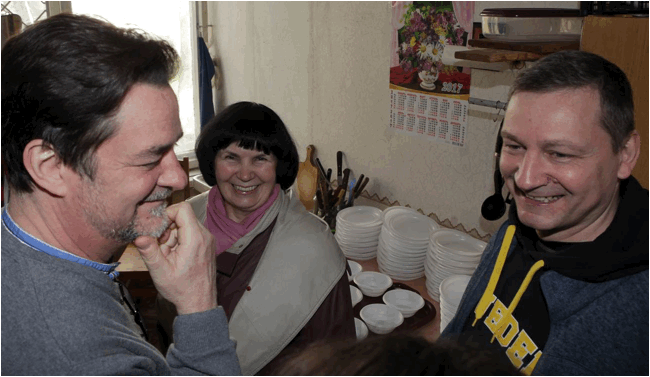 We've been serving in this country since 1992, and with "The Great Kozovaya" (left) for 11 years.
"Pastor Sasha" (right) has been feeding homeless children, families, and individuals for 22 years.
Now that we've joined forces, your love is going farther than ever.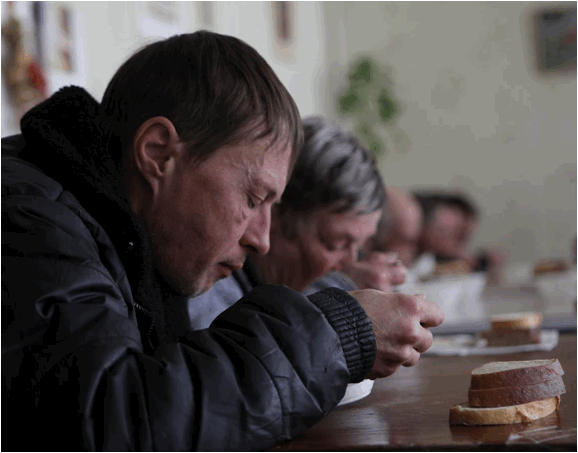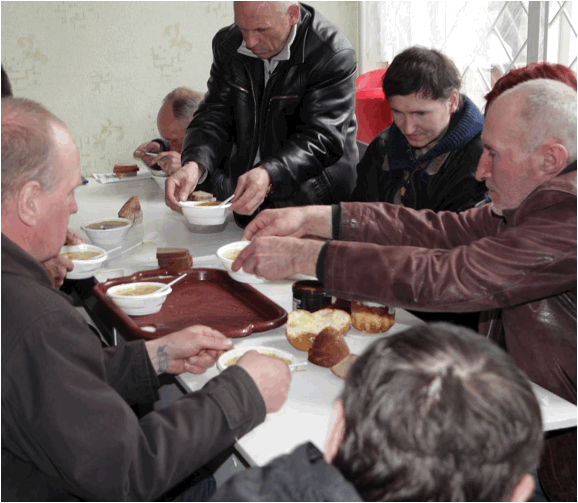 This winter we had the privilege of feeding 150+ homeless and poor every day.
Now "spring" is here (which means it only drops into the 20's overnight), so the need is less intense.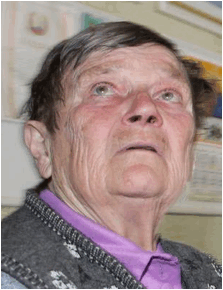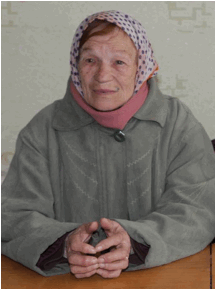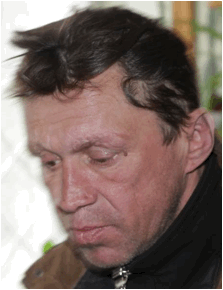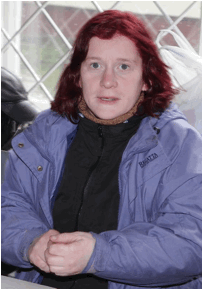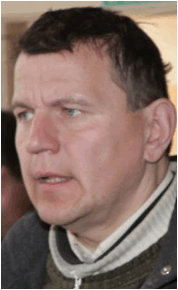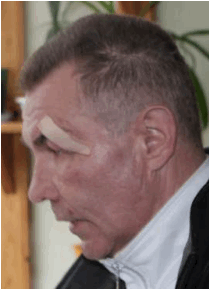 Friends of New Thing pay the rent, the utilities, and a number of other expenses.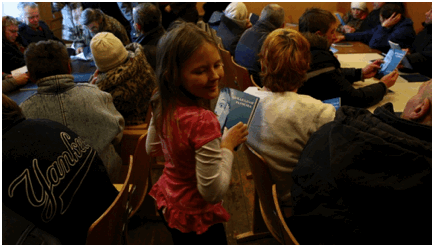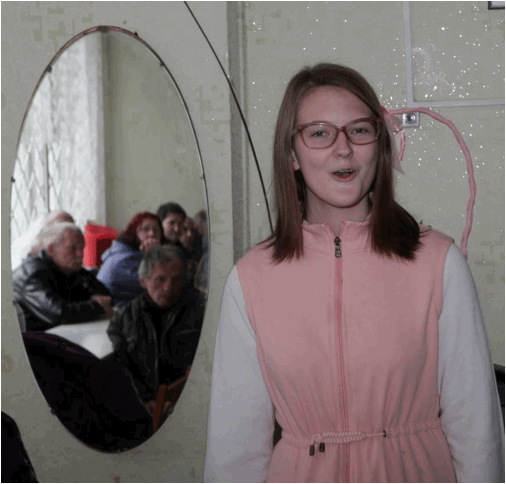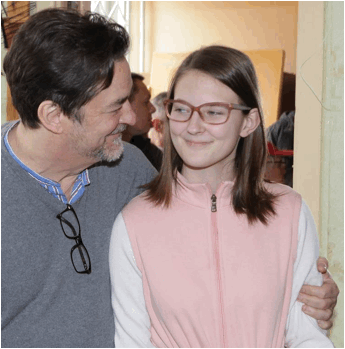 My daughter Lydia Charlotte, now 15, has been visiting Belarus since she was 7 months old; this is trip #18 for her.
As a gift to the homeless (to whom she has been ministering since the age of 5), she sang "You'll Never Walk Alone" from the musical Carousel.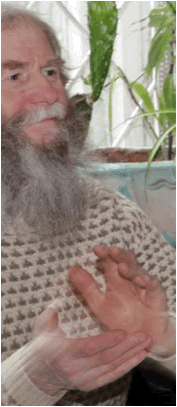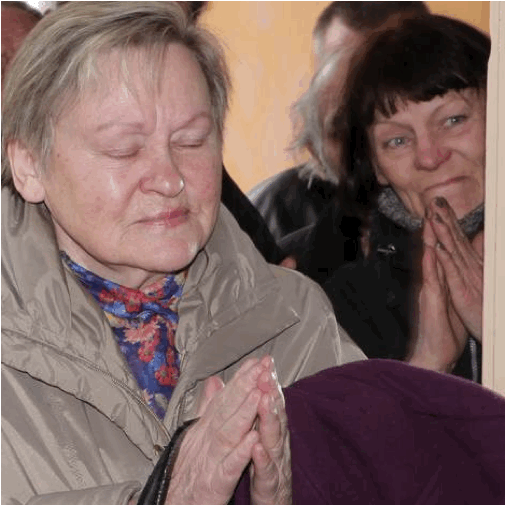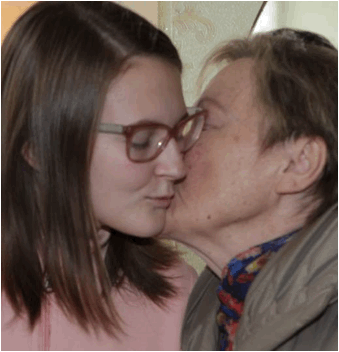 Latecomers crowded into the doorway to hear her. Her godmother Lydia Danielevna was moved to tears.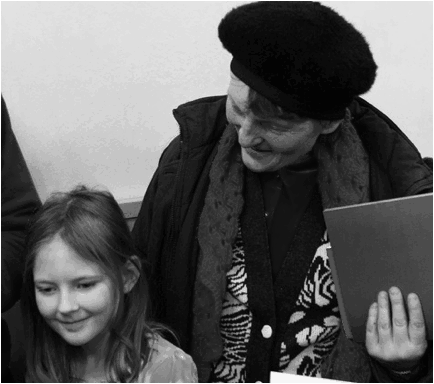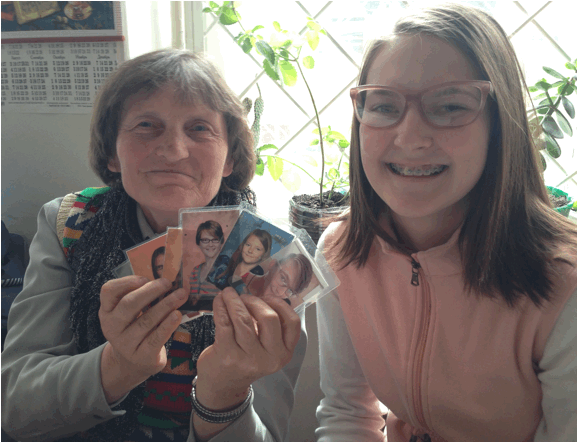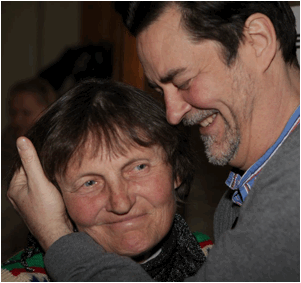 Valentina, once homeless, fell in love with Lydia Charlotte years ago, and has collected her school photos over the years.
This was a fun reunion!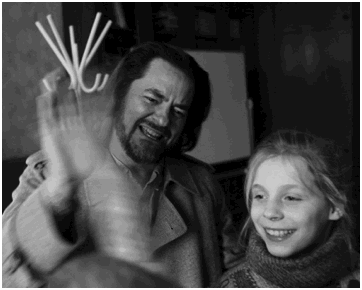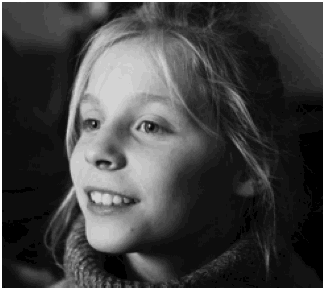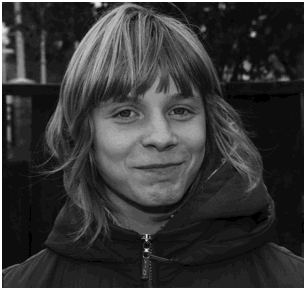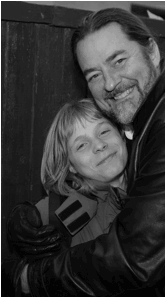 Years ago I met a little girl named Ira. A child of alcoholic parents, she depended heavily on Pastor Sasha's daily meals.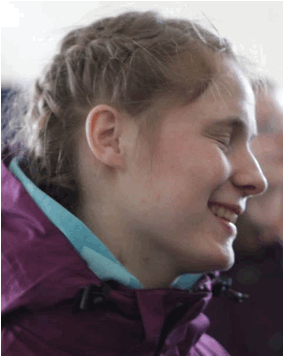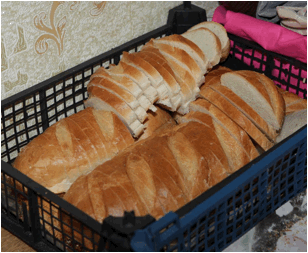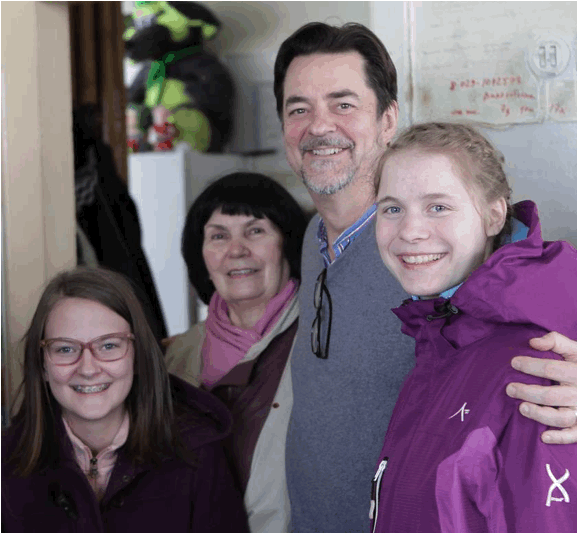 Today she's 19, working as a baker — making bread for the same ministry that kept her alive as a child!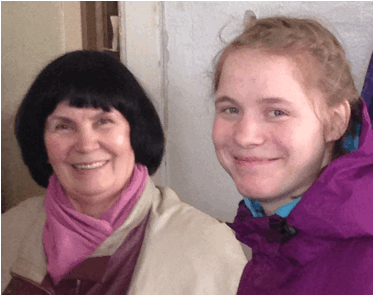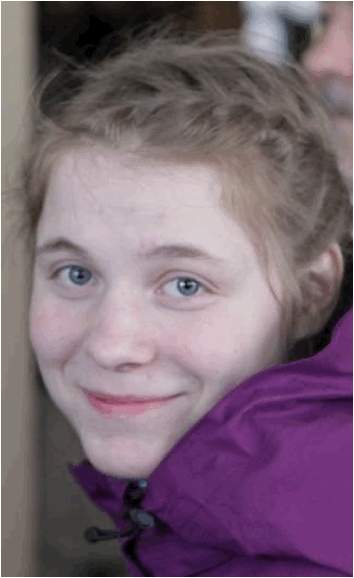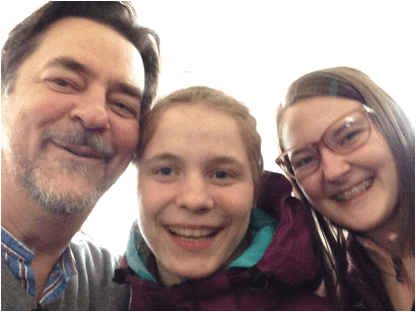 Ira is a beautiful testament to so many people's generosity over the years.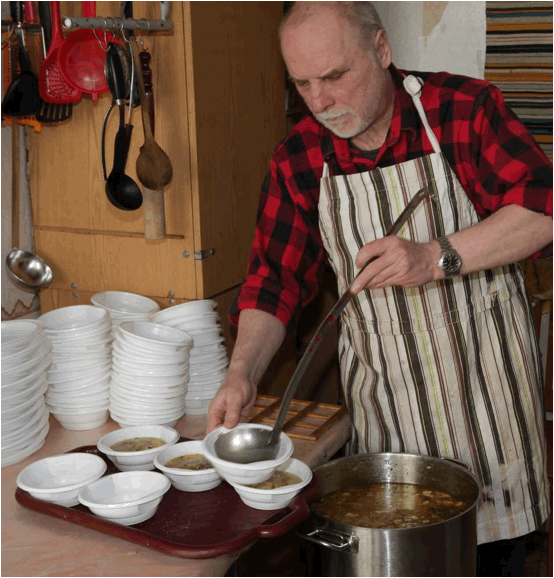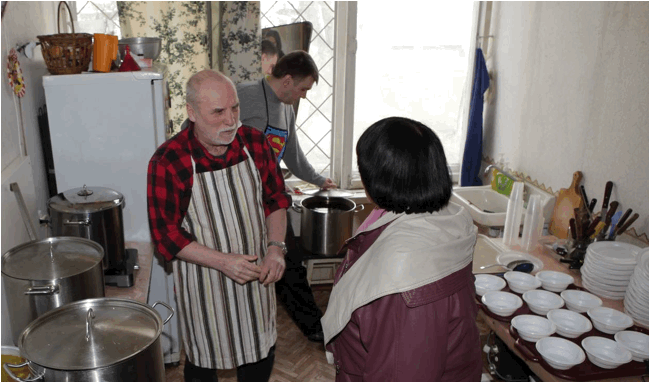 Valery is our brilliant chef. The homeless of Minsk have never eaten so well!
He's feeding people in multiple shifts now, and needs a microwave and a blender.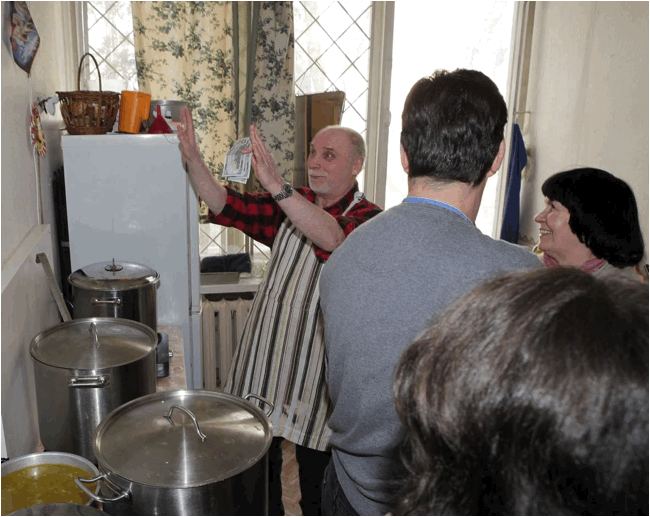 Thanks to the generosity of friends like you, we were able to say "yes" on the spot!
He was quick to show me the place of honor that the microwave will be given!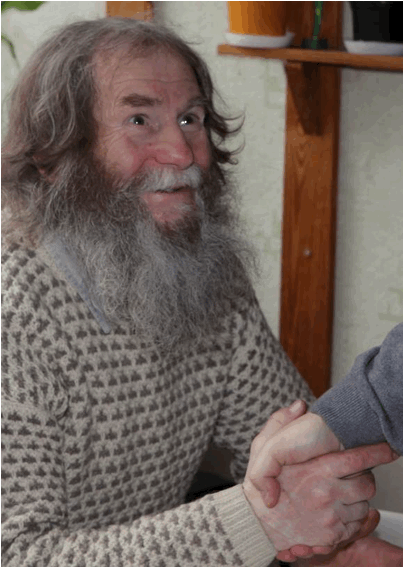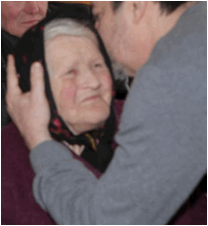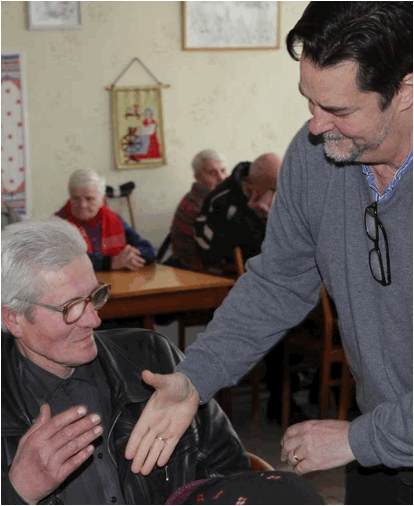 For many homeless, it's a beautiful gift just to be touched.
They go through their lives without anybody being willing to make physical contact.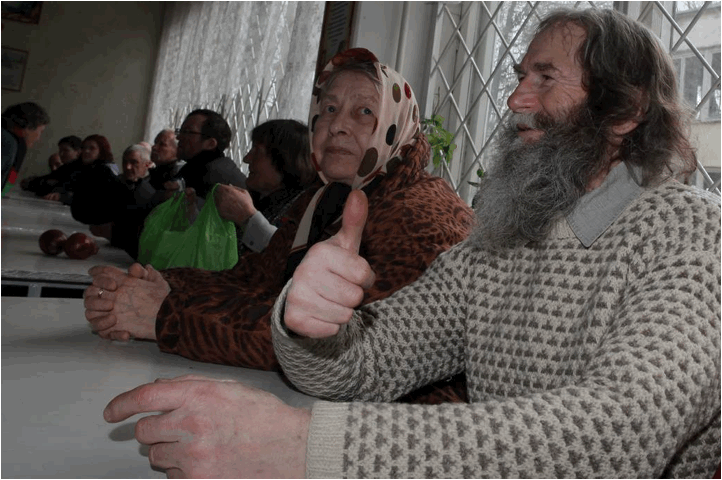 Thank you for joining us in "loving the unlovely."
More photos to come!
Thanks for journeying with us!
Much love,
Doug Brendel
To follow our photo blog — click here and choose "Follow"
To support New Thing online or sign up for regular email updates — click here
To auto-give each month — click here
To send a check by snail mail — New Thing, 403 Linebrook Road, Ipswich MA 01938
Thanks again!