is your love in action, inside the former Soviet Union
Curious about where NewThing.net came from?
A report from Doug Brendel to all who support or follow our New Thing ministry in Belarus...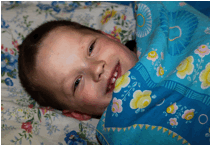 The toughest cases require
The greatest compassion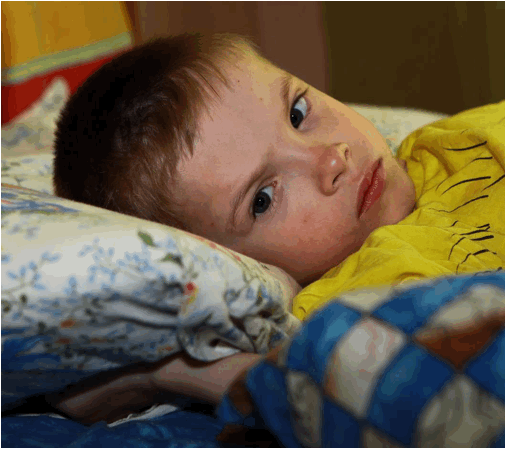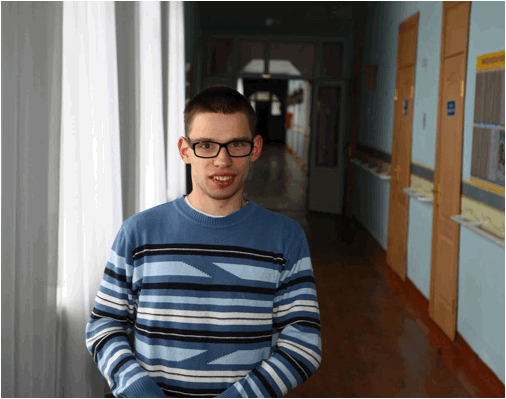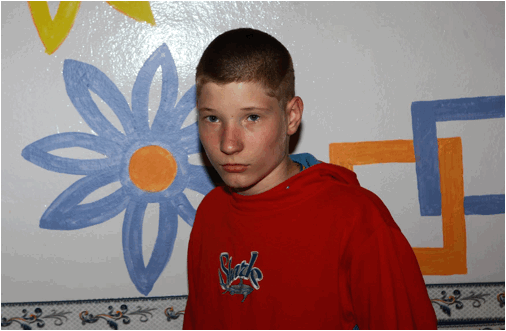 In a remote village of Belarus, a child is in a terrible accident, and loses both his legs.
Or a child is born with severe mental and physical disabilities.
Or a little girl develops cerebral palsy, and her parents canÕt care for her.
Or a little boyÕs bones are deteriorating.
Or a little girl develops rheumatoid arthritis.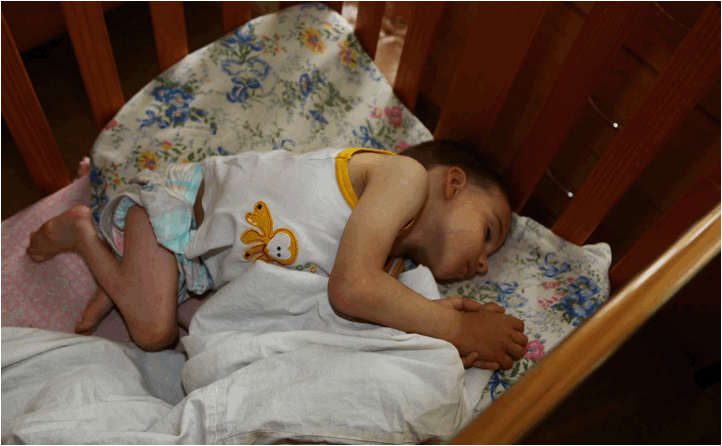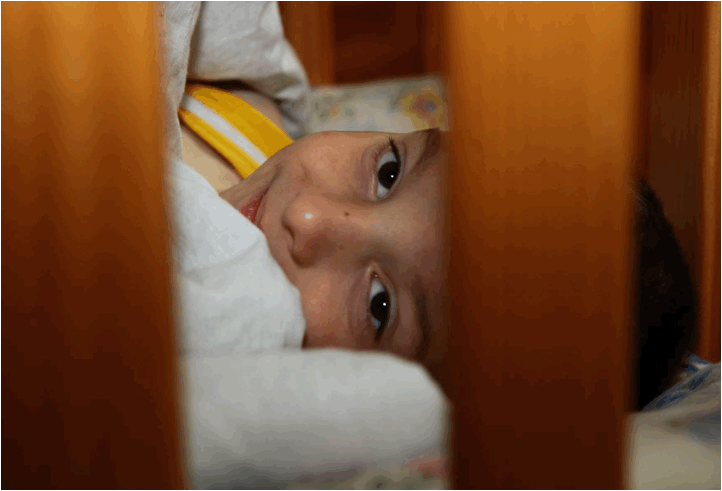 Belarusian children with serious disabilities, whose parents canÕt care for them, come to live in the boarding school at Osipovichi, south of Minsk.
ItÕs the only boarding school for children with cerebral palsy in the entire country; but this is only one of many serious medical conditions represented by the children here.
Also living here are disabled orphans, some whose parents have died, others — so-called Òsocial orphansÓ — whose parents have abandoned them.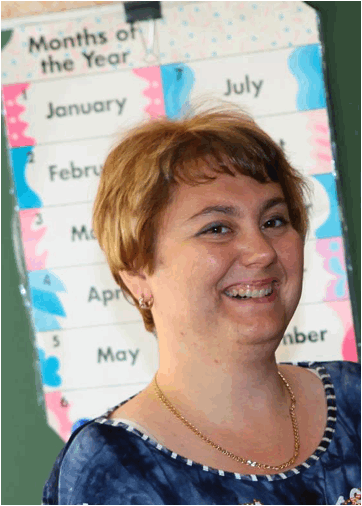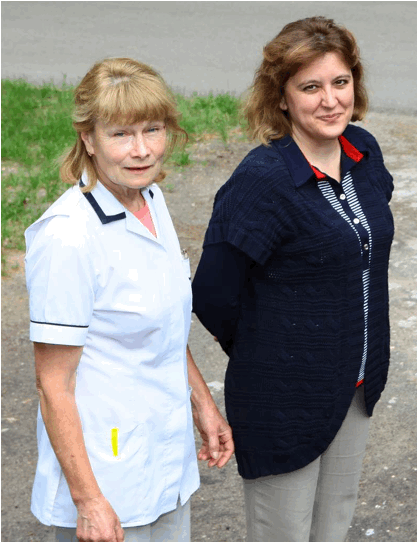 ItÕs a complete school (if you can read the posters on the wall, you can guess which class youÕre in).
But itÕs also a year-round 24/7 mega-household, with more than 100 workers — teachers and assistants, medical personnel, house-mothers, kitchen staff, maintenance workers, administrators, and more — serving some 70 children during the school year.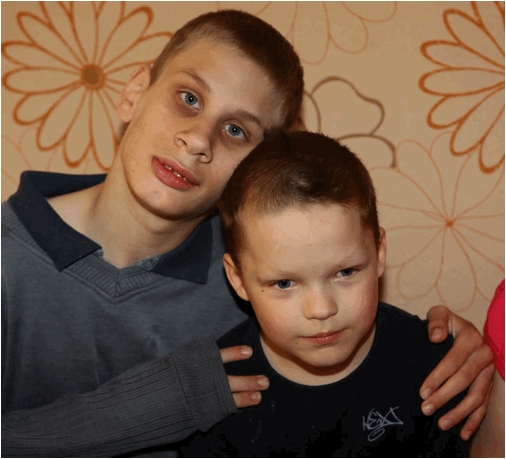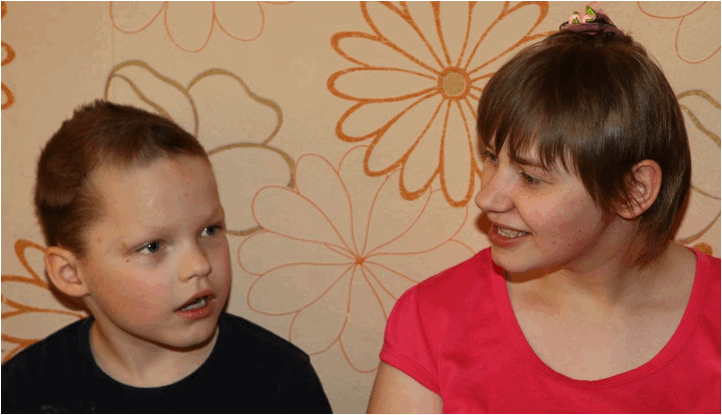 During the summer and over holidays and school vacations, most of the children go home to their families.
The orphans stay behind — until itÕs time for 5 weeks at either summer camp or a special rehab center, depending on the extent of their disabilities.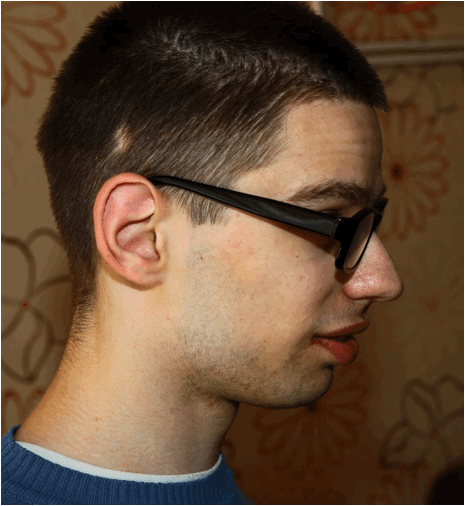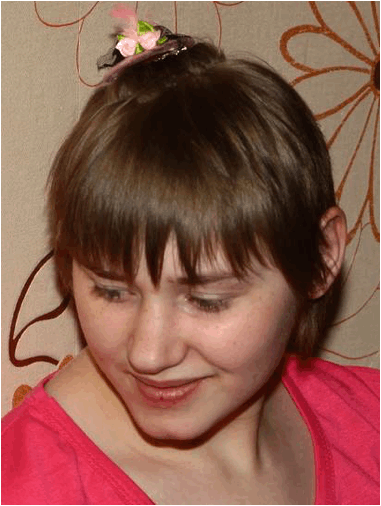 On the early summer day I visited with our ÒResponse of the HeartÓ leaders, the children with families had already departed.
All the children you see in this report are orphans.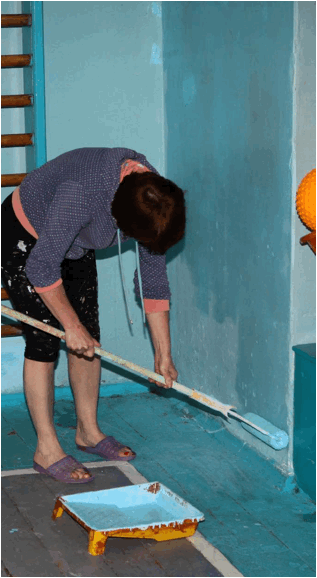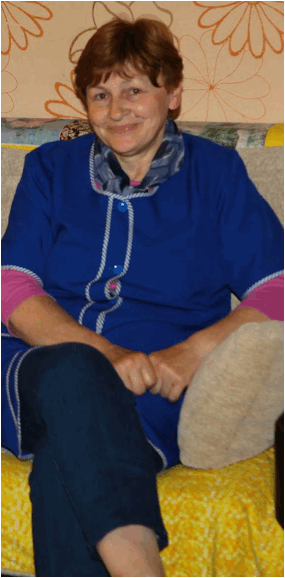 But even when the last of the children are gone, the boarding school is alive with activity.
Staffers are preparing for the coming school year.
With an extremely limited budget, teachers themselves plaster the walls, and paint and wallpaper the rooms.
They make drapes, do their best to decorate — whatever it takes to make this half-century-old facility comfortable for the 3- to 18-year-olds in their care.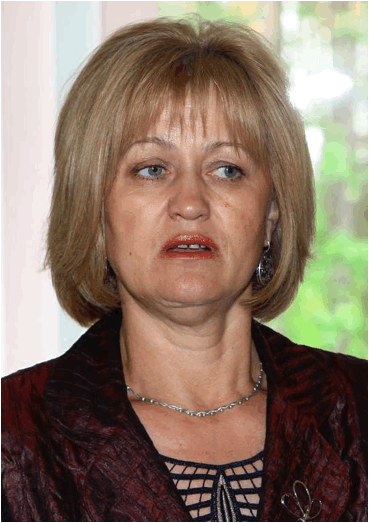 Director Larisa depends on donations from various groups.
Generous friends of New Thing, for example, recently provided 6 monthsÕ worth of medications for the children.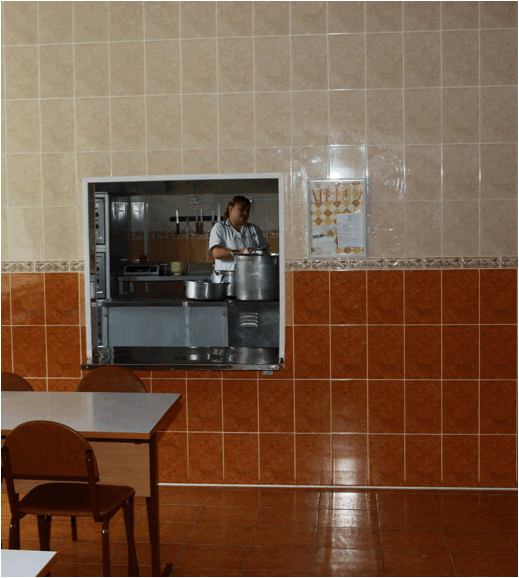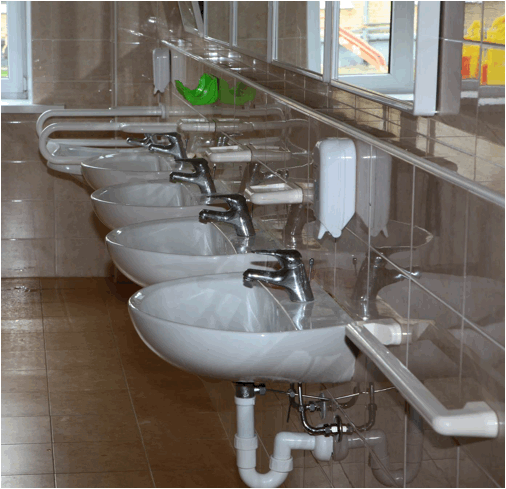 An Italian charity installed all-new bathrooms.
Another group helped to furnish the cafeteria.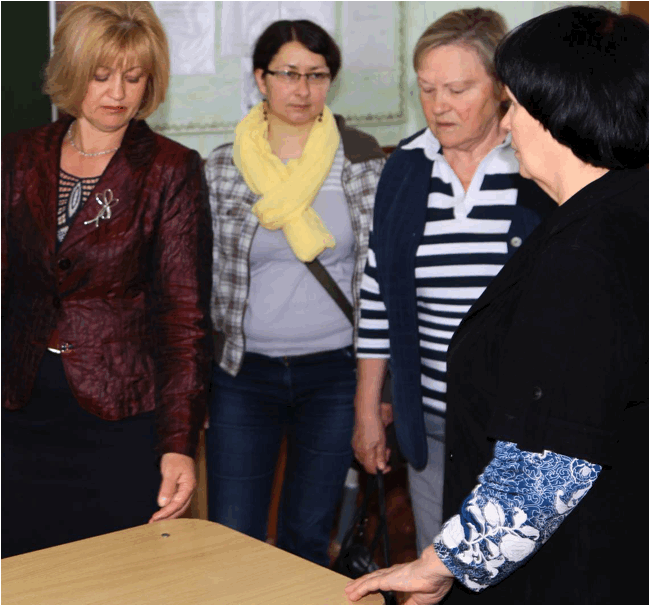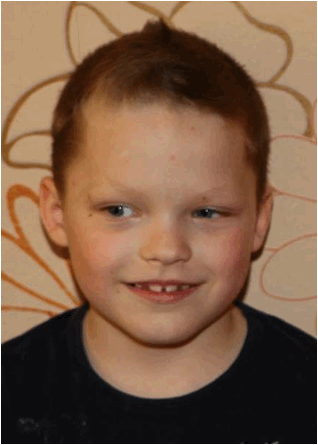 But where donations arenÕt available, the staff makes do.
Sharp-cornered desks, for instance, have been rounded off by hand, so children in wheelchairs donÕt hurt themselves.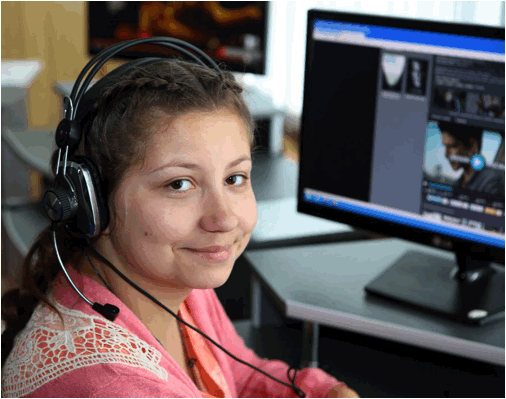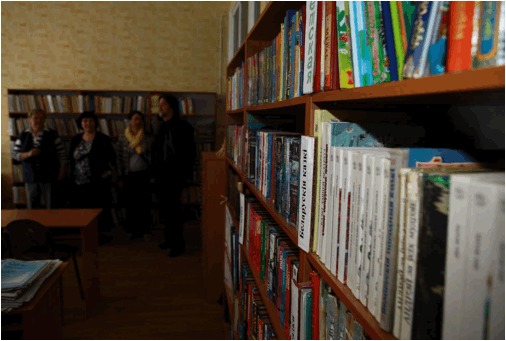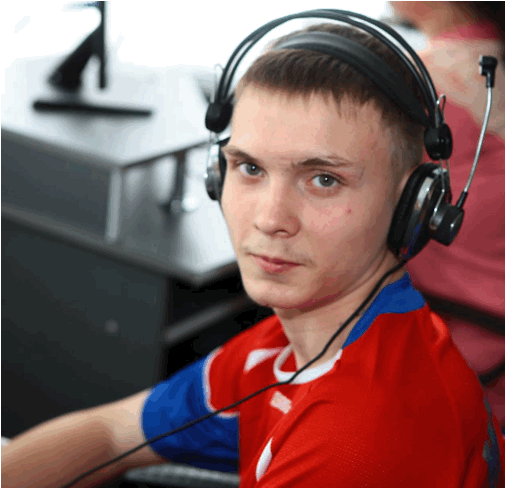 Like any school, the library is an important component.
The school has received donated computers, monitors, and other technology.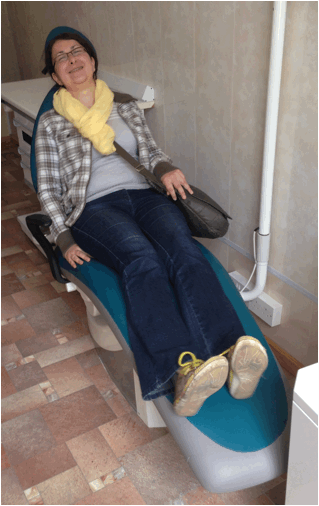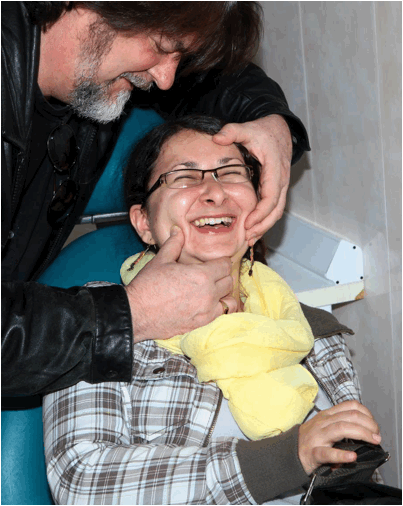 ThereÕs a complete medical unit, and a dental office.
I tried to get interpreter Elena to submit to an impromptu root canal, but she was uncooperative.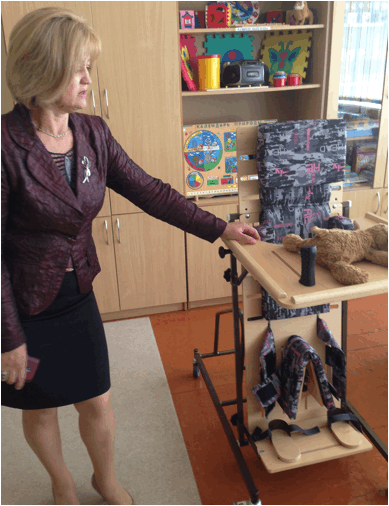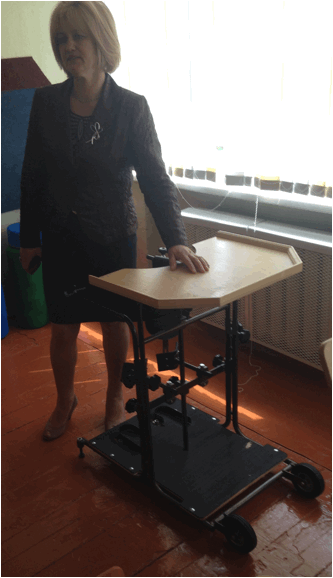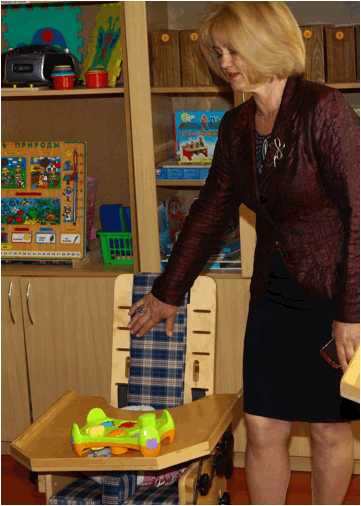 Medical care here is not Òone size fits all.Ó
Each childÕs condition makes unique demands, requiring unique equipment.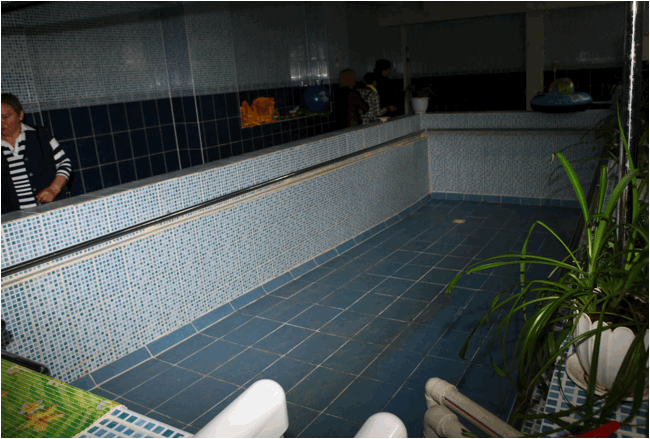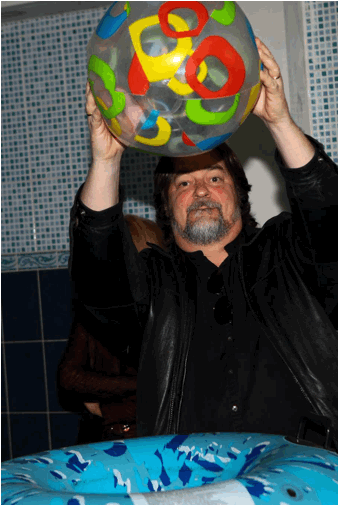 A small indoor pool is important for therapy.
Photographer Oleg declined my offer to play catch.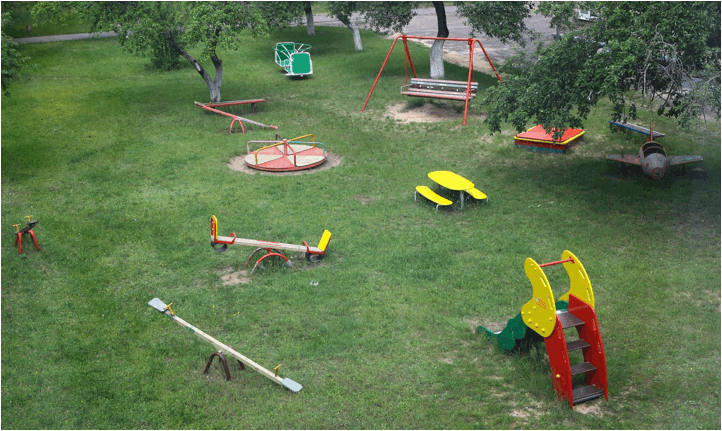 Much of the playground equipment is 1964-vintage, as old as the building.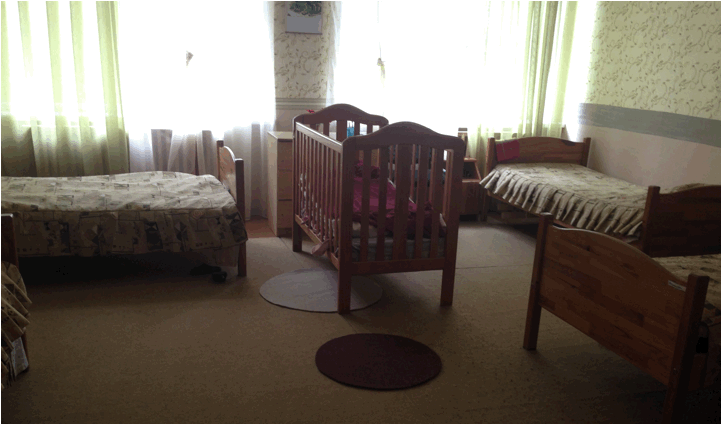 The crib is not for a baby, but for a little girl who canÕt control her movements and would fall out of bed.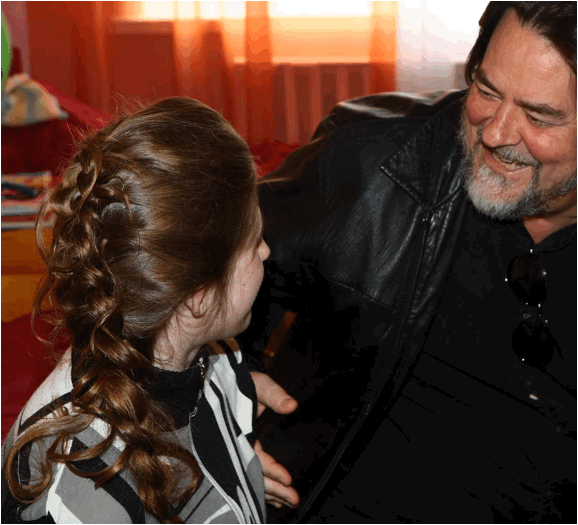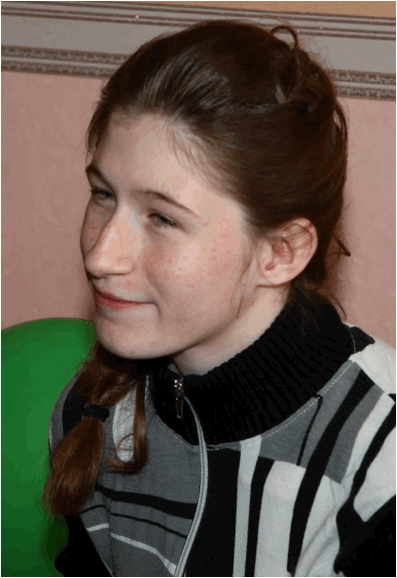 Olya is 14. Her mother vanished for a long time.
When Mom was located, she insisted she had too many problems of her own to care for her daughter.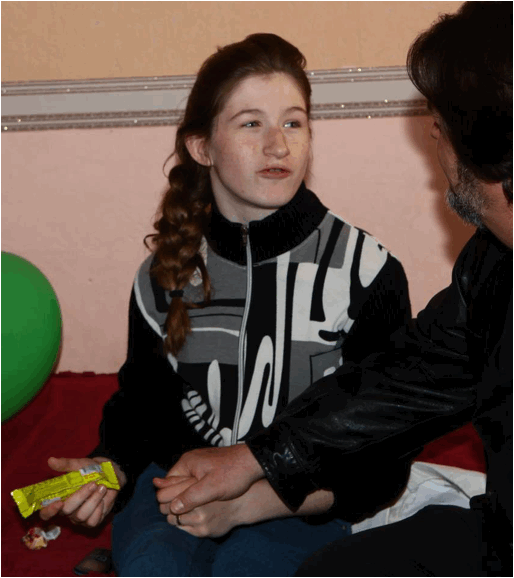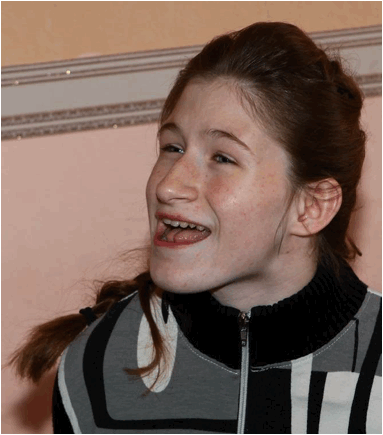 Still, Olya has a sweet nature.
She offered me a few words in very good English, and enchanted us with a song.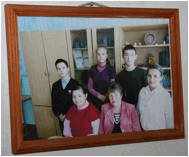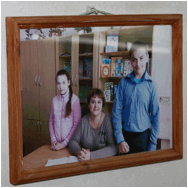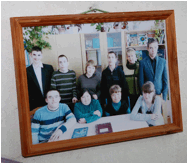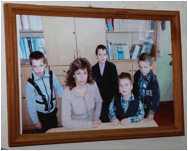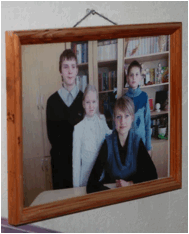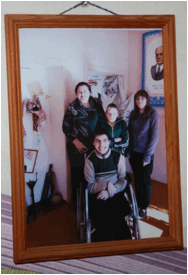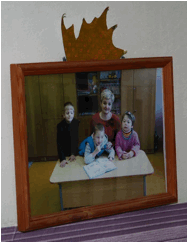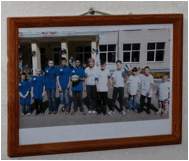 ThereÕs a constant effort to encourage the children to take pride in themselves.
Photos commemorating childrenÕs activities and achievements are on display all over the building.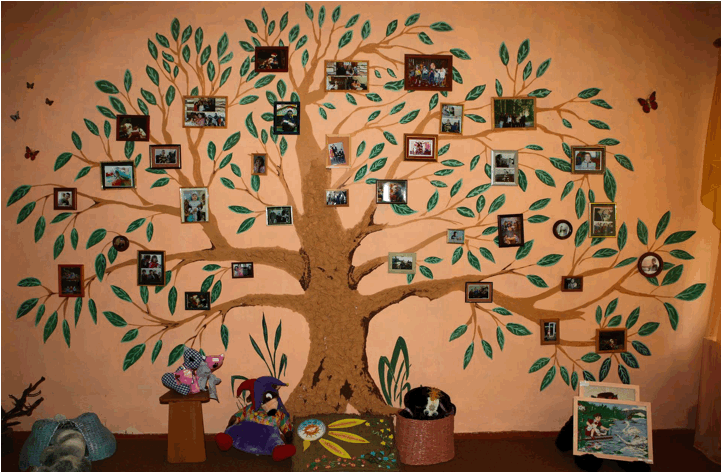 Each child is encouraged to bring a photo from home for the ÒTree of Life.Ó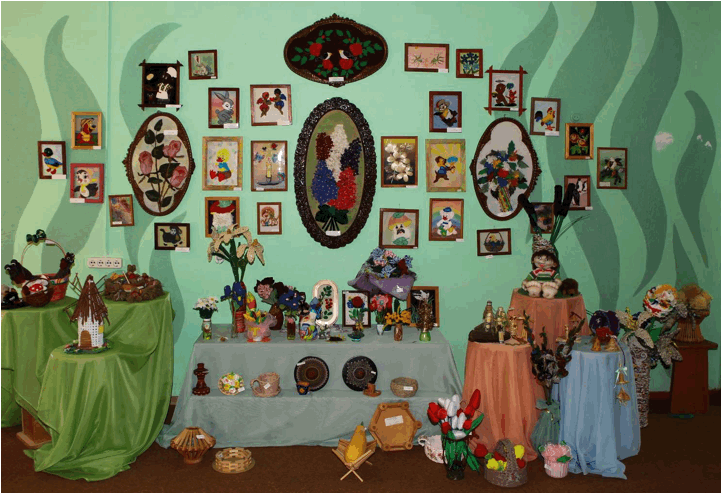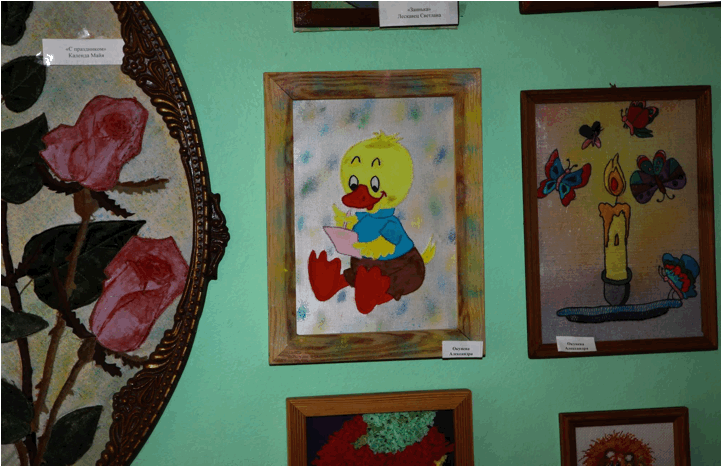 Art class is a critical part of these childrenÕs therapy.
Each project is designed specifically for various childrenÕs abilities.
The one who can, begins the work — then hands it off to one capable of doing the next step.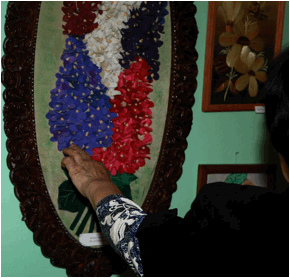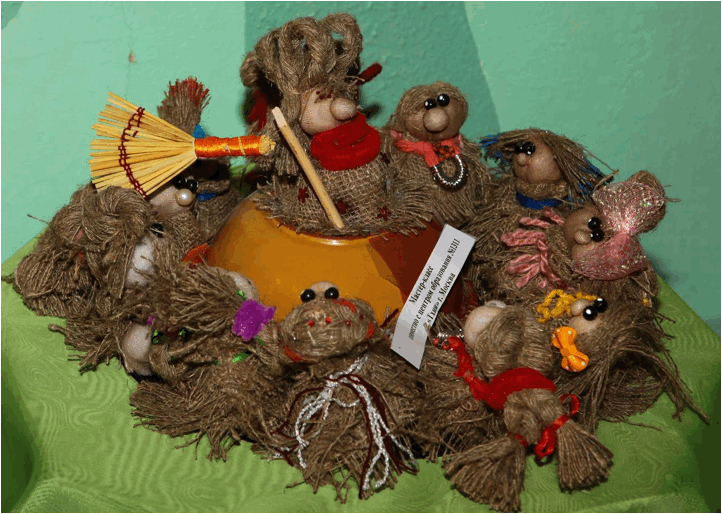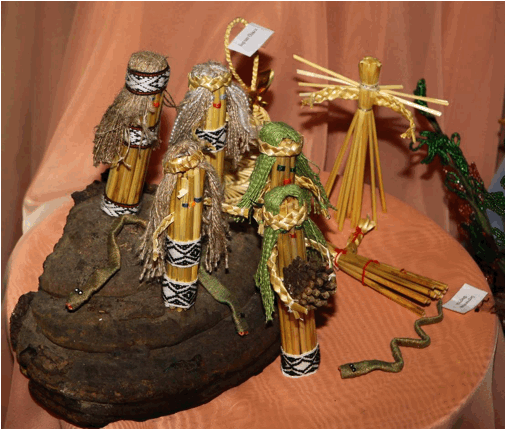 Eventually, multiple artists have produced a single masterpiece!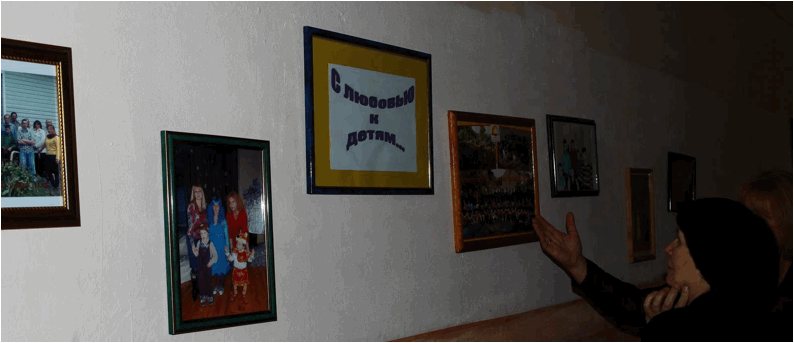 One huge emphasis: excursions outside the building.
The goal is to expose the children to the world, to give them the same kinds of experiences as other children.
My iPhone photo doesnÕt adequately reveal the seemingly endless showcase of photos documenting the childrenÕs adventures.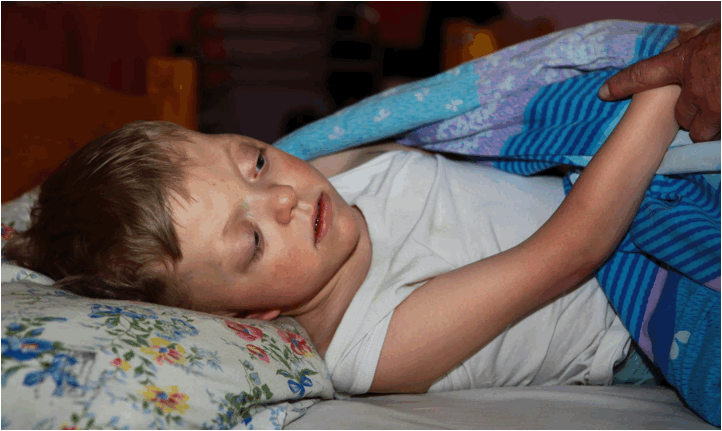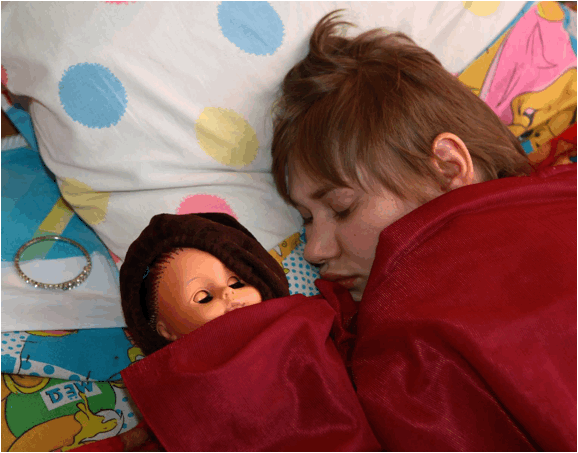 Some of the children were napping when we arrived.
With the directorÕs blessing, photographer Oleg sneaked in for a peak.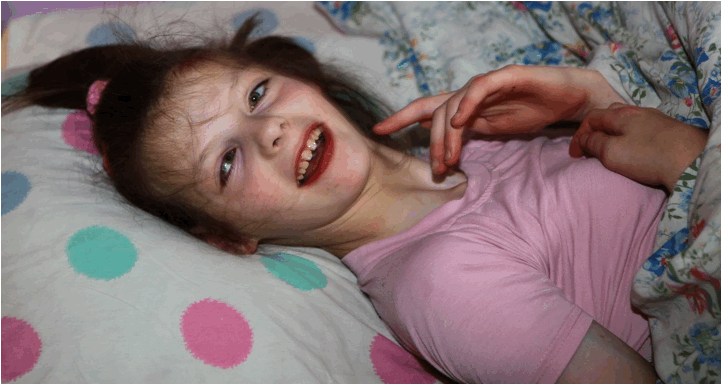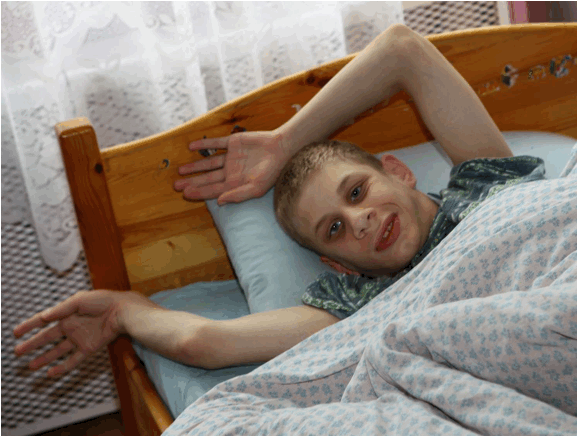 Most who woke to the click of the camera were happy.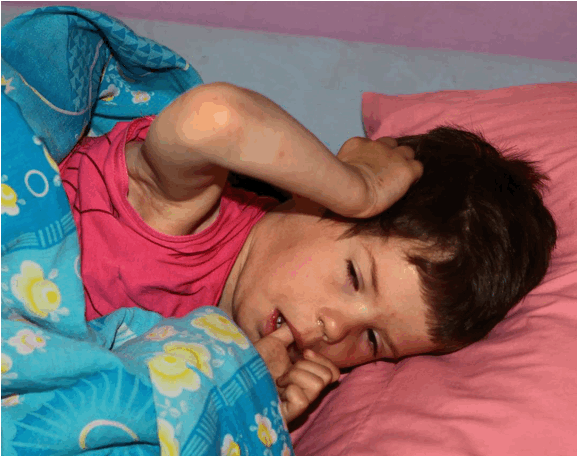 This little one wasnÕt!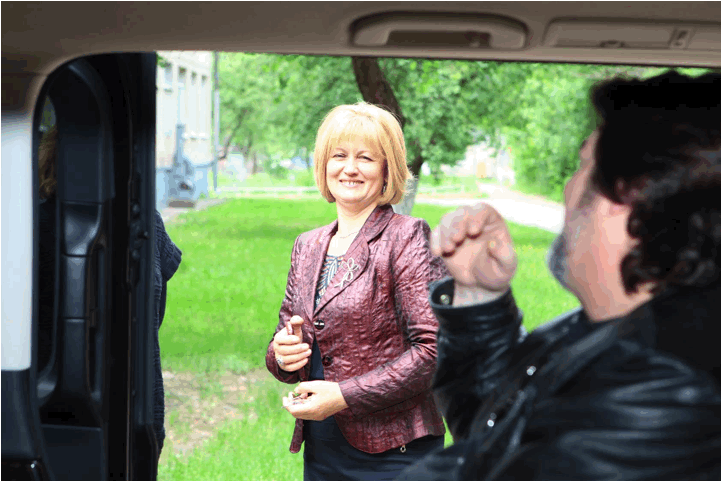 The medications we provided will run out in 6 months.
I told director Larisa weÕll try to help again.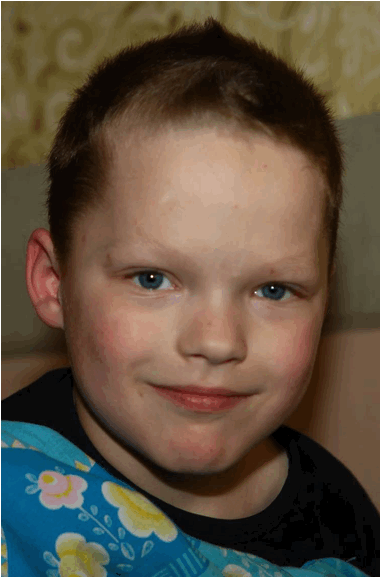 Thanks for journeying with us!
Much love,
Doug Brendel
To follow our photo blog — click here and choose ÒFollowÓ
To support New Thing online or sign up for regular email updates — click here
To auto-give each month — click here
To send a check by snail mail — New Thing, 403 Linebrook Road, Ipswich MA 01938
Thanks again!