is your love in action, inside the former Soviet Union
Curious about where NewThing.net came from?
A report from Doug Brendel to all who support or follow our New Thing ministry in Belarus...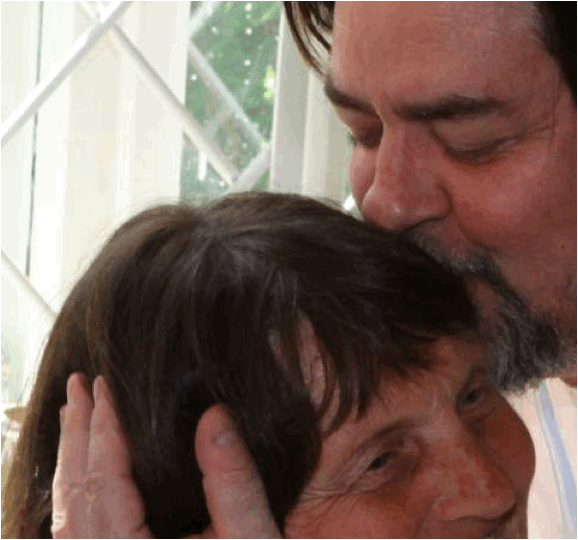 Homelessness asks hard questions...
Will we love the unlovely?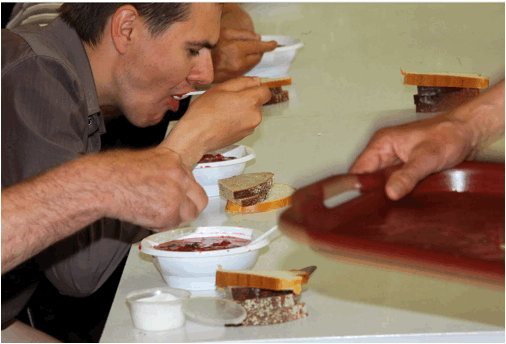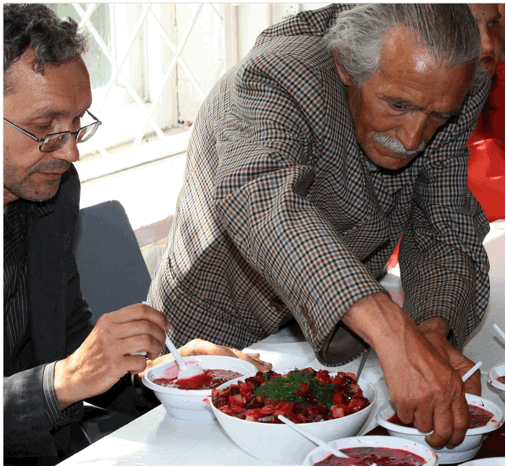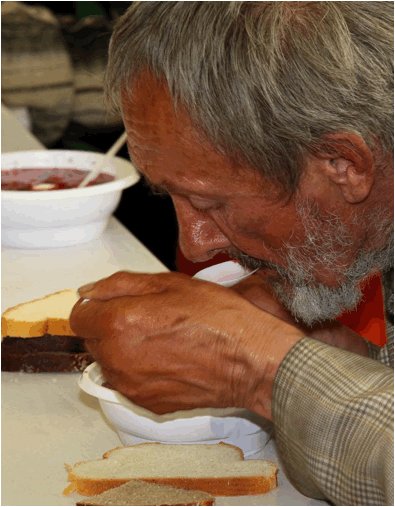 Our soup kitchen in Minsk is thriving!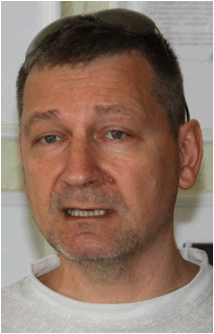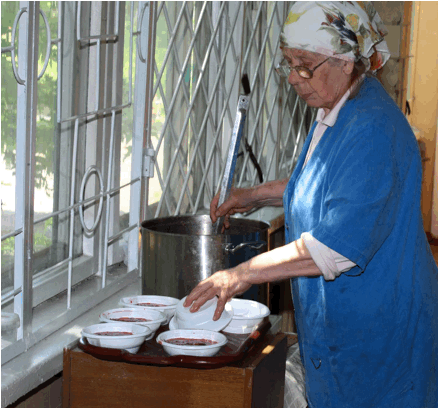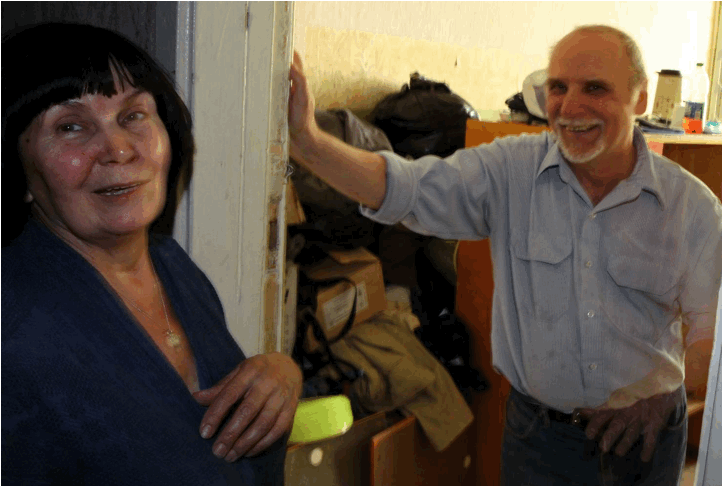 Every day, director Sasha (left), cook Valery (right), and their small team serve lunch to the homeless and poor.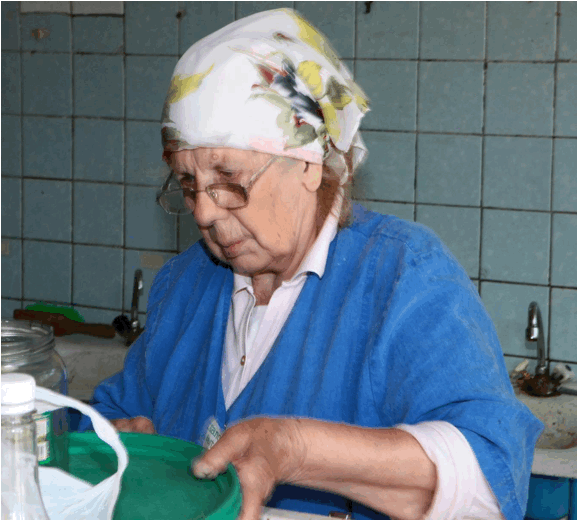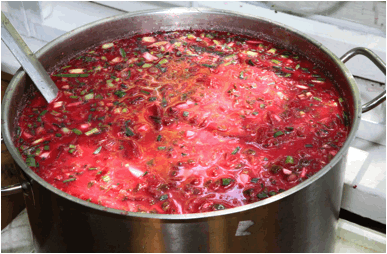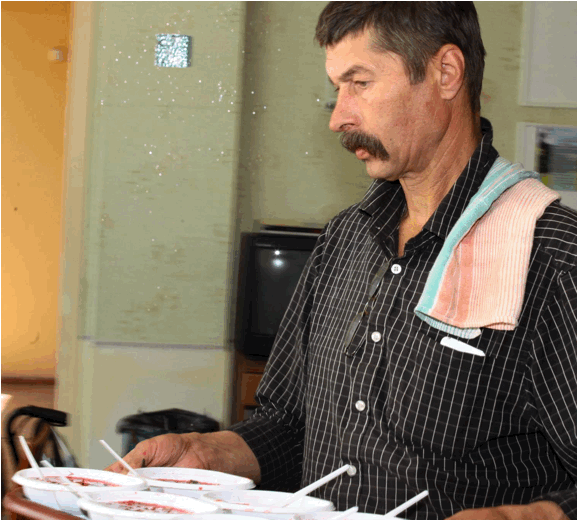 Faina has been serving with Sasha for many years. Viktor was once homeless himself.
(I am a witness: Valery's borscht is great.)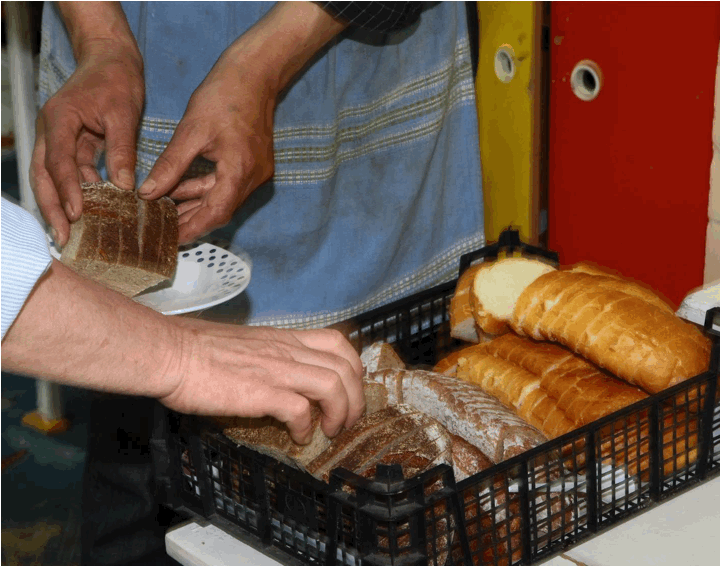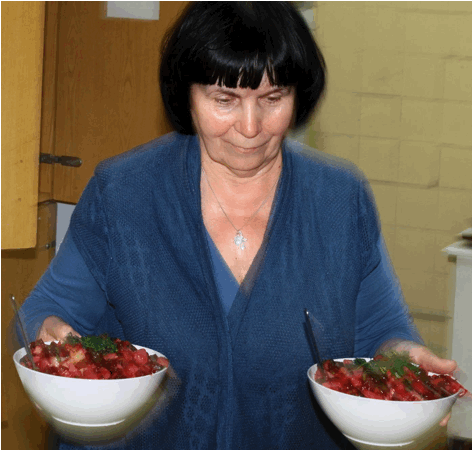 It was the passion of "The Great Kozovaya" (at right) that secured this new facility for the homeless ministry.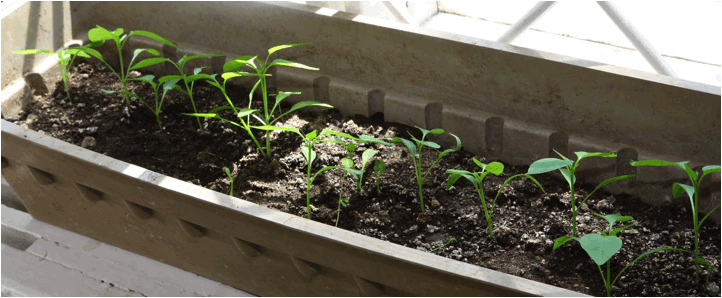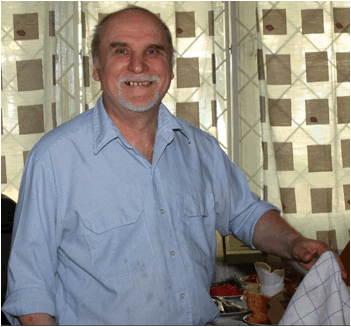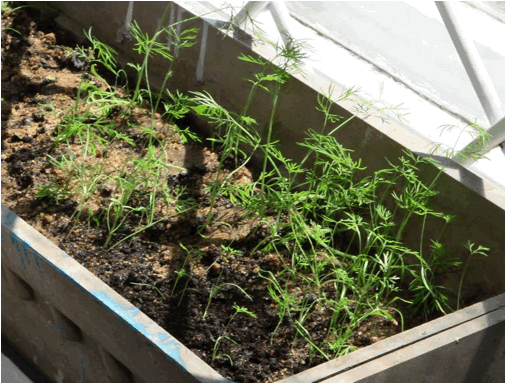 Valery is growing small amounts of food on site. Many kilos more, donated by area farmers, is stored in the basement.
Generous friends in other countries donate the balance of the food budget.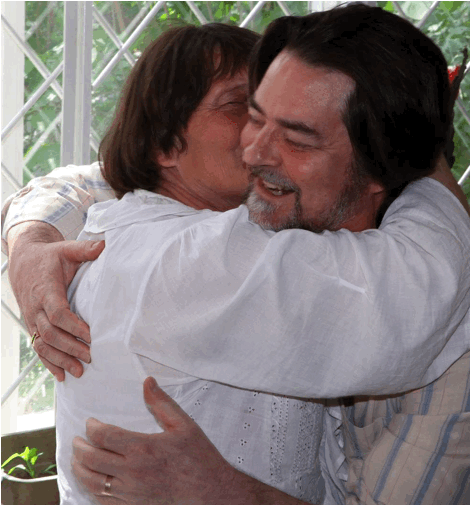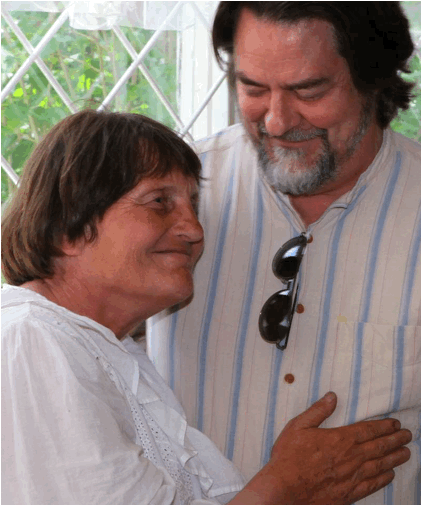 Valentina has been a special friend for years. In spite of her mental disability, she has a great, generous heart.
It's cause for celebration that she's now living indoors.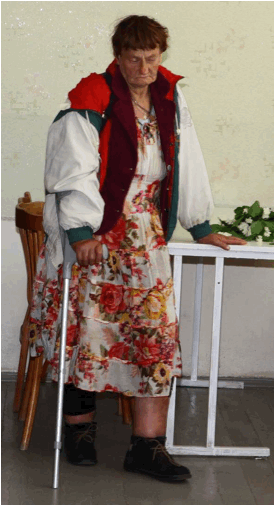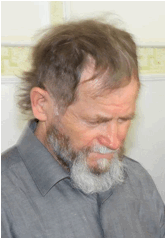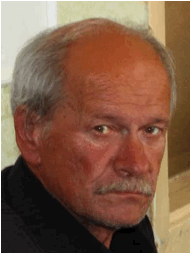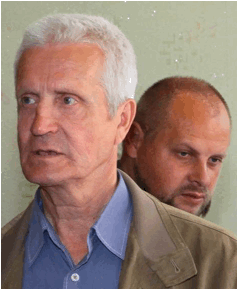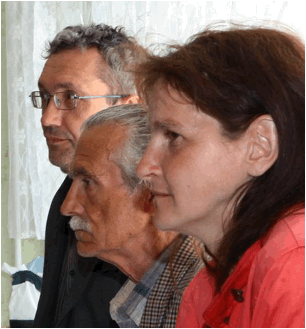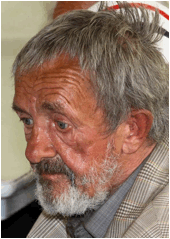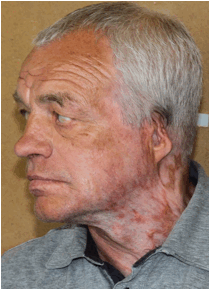 Homeless people in Belarus don't fit into a single tidy demographic any more than homeless people in America do.
They're different ages, different ethnicities, different backgrounds.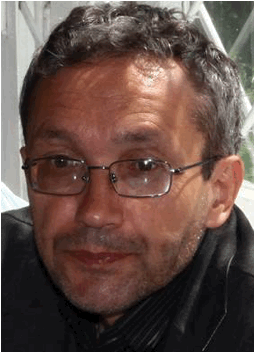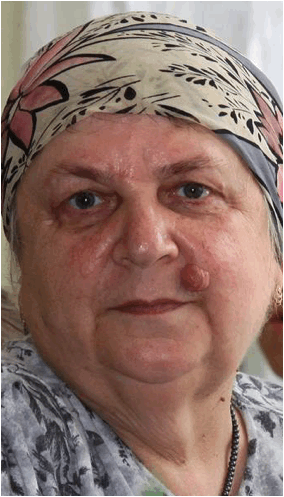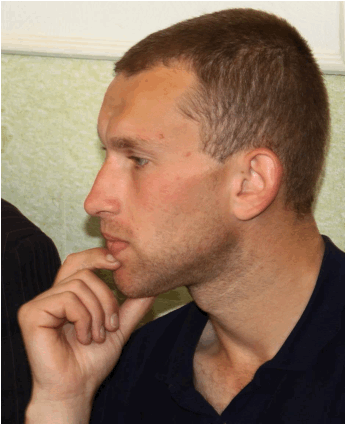 The causes of their homelessness may be mental, medical, legal, vocational, financial, or any combination.
Their attitudes on any day may range from defiant to compliant, broken-hearted to hopeless, skeptical to grateful.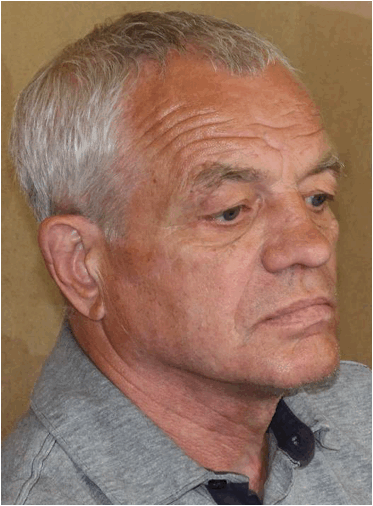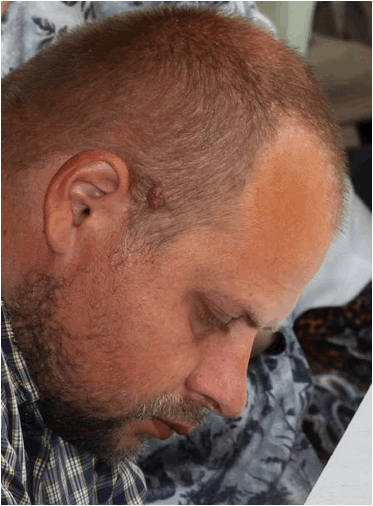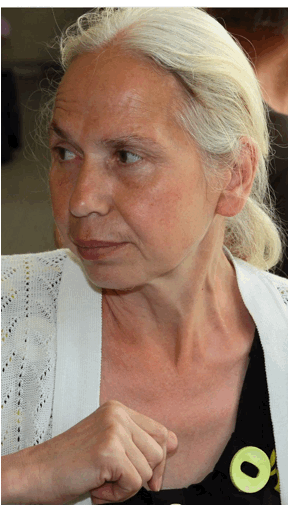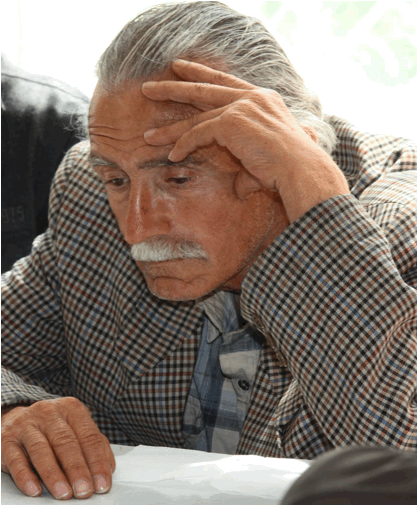 They're people, like you and me. With hungers and fears and needs, and preferences and complaints and disappointments and joys and memories.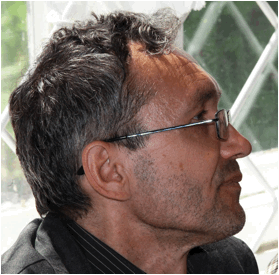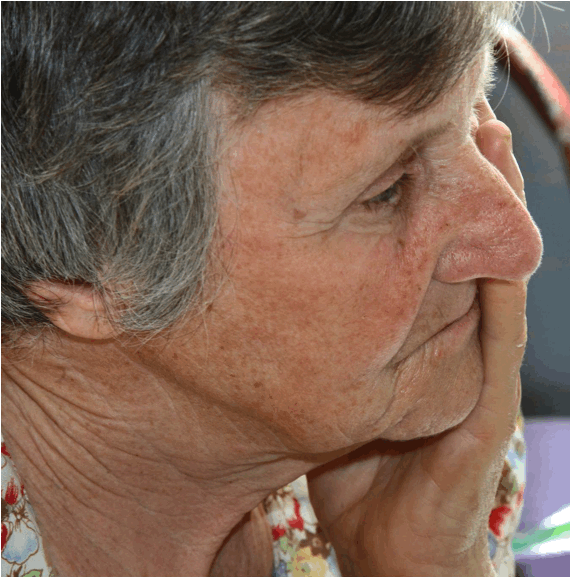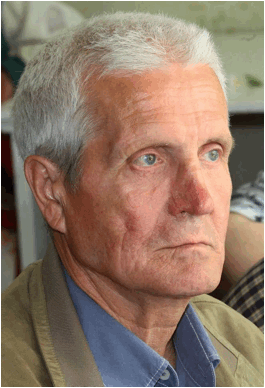 While they strive to survive, we have the privilege of expressing unconditional love in practical ways.
One healthy meal a day is a huge help. A daily time of spiritual insight and encouragement makes an impact too.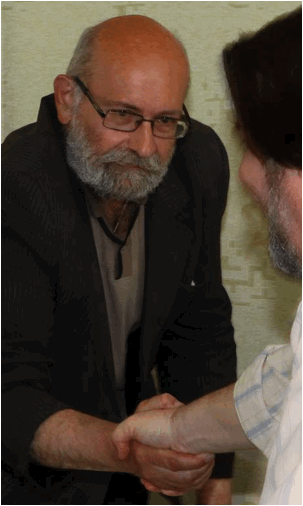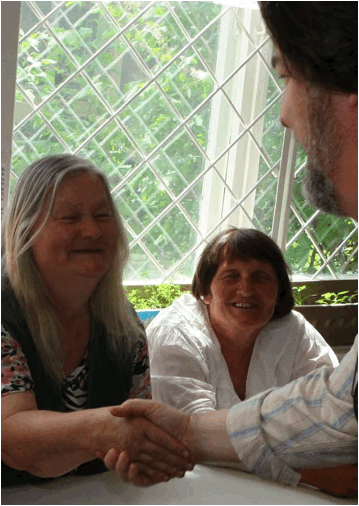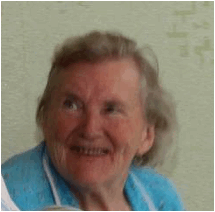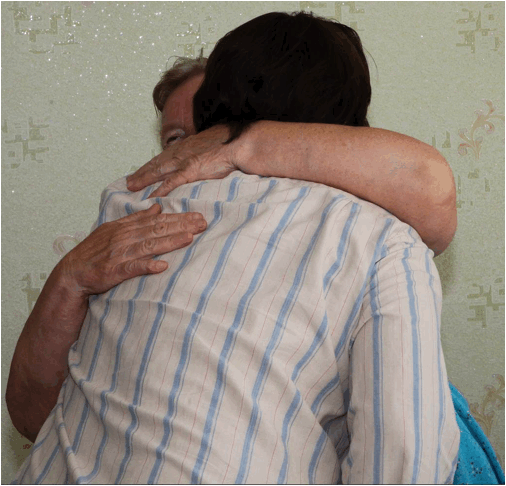 Some 10% of the homeless who come through these doors will become "success stories," with strong faith, stable jobs, and real homes.
Since we don't know who will be transformed and who won't, we love them all, help them all, pray for them all...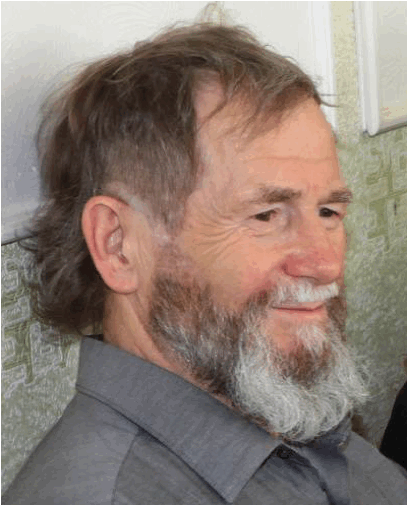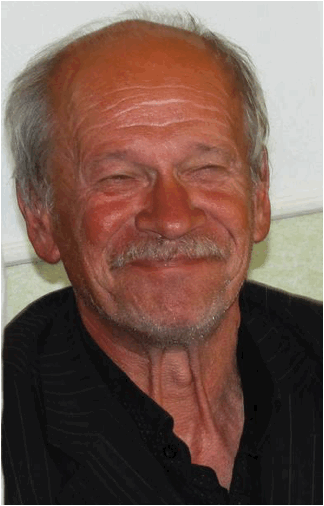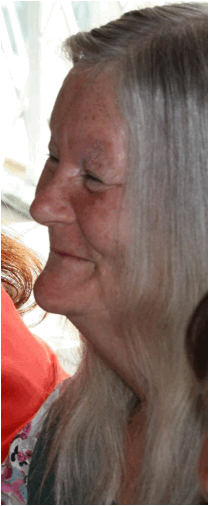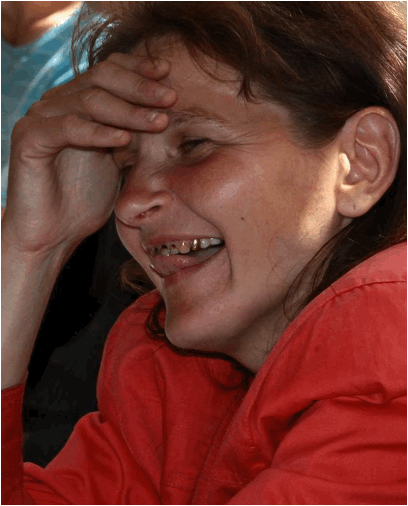 ...And see what God will do.
Next up: the beautiful orphans of Osipovichi!
Thanks for journeying with us!
Much love,
Doug Brendel
To follow our photo blog — click here and choose "Follow"
To support New Thing online or sign up for regular email updates — click here
To auto-give each month — click here
To send a check by snail mail — New Thing, 403 Linebrook Road, Ipswich MA 01938
Thanks again!