is your love in action, inside the former Soviet Union
Curious about where NewThing.net came from?
A report from Doug Brendel to all who support or follow our New Thing ministry in Belarus...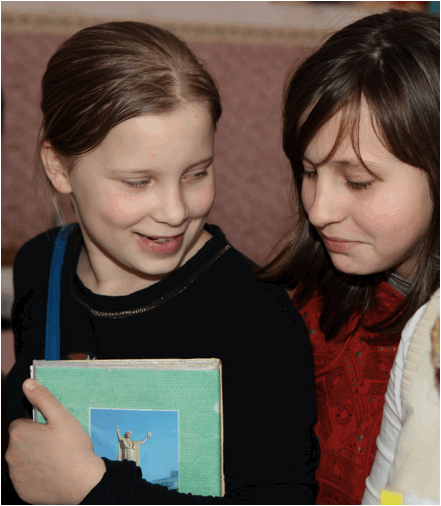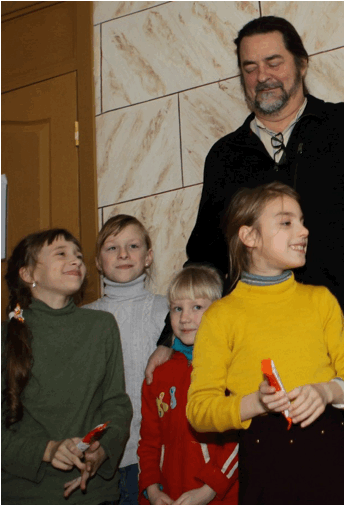 Here's where your Christmas gifts will go...
Destination: Love!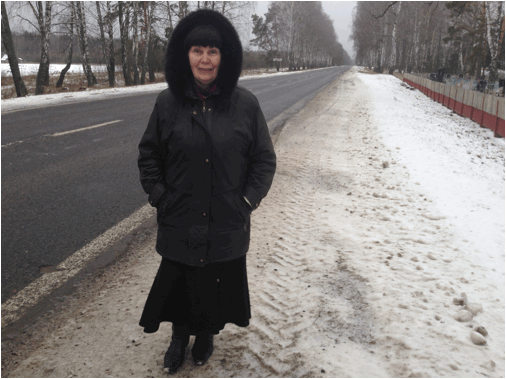 Welcome to Glussk (say gloosk).
The name means, essentially, "the middle of nowhere."
In December, I asked friends of New Thing to help us provide "closets" — standalone wardrobes — for children in a boarding school here.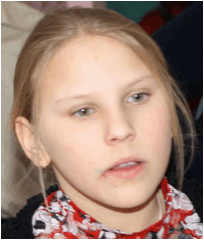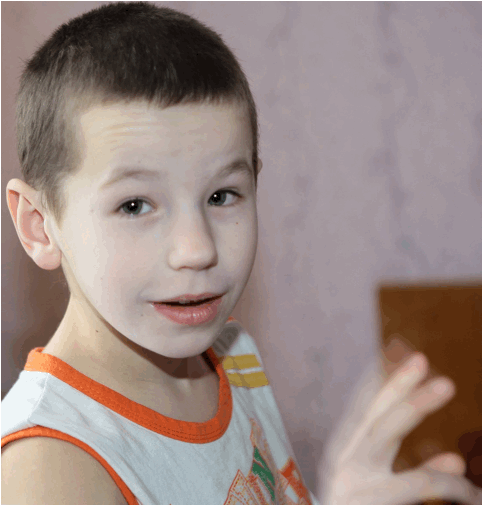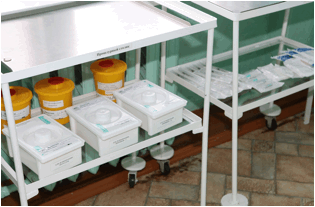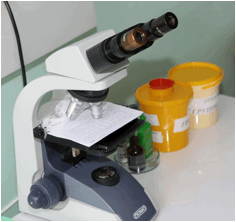 These kids might have anything from asthma to kidney disease, from a weak immune system to a heart condition.
But for 90% of these them, the common denominator is this: Their parents can't or won't take care of them.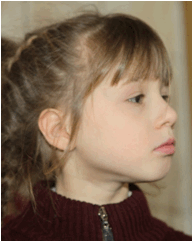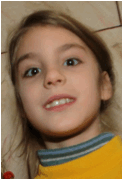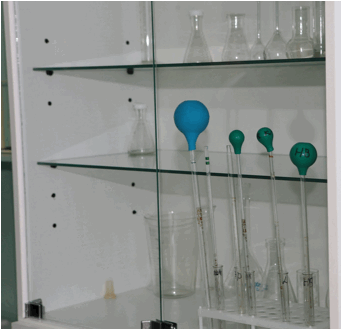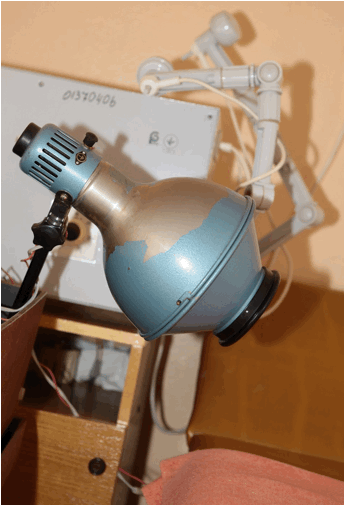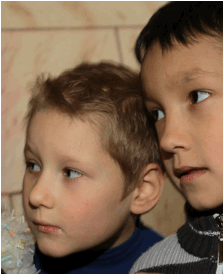 So the authorities bring them here — to get them healthy, and to keep them in school while they're receiving medical attention.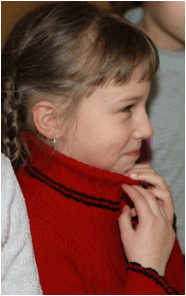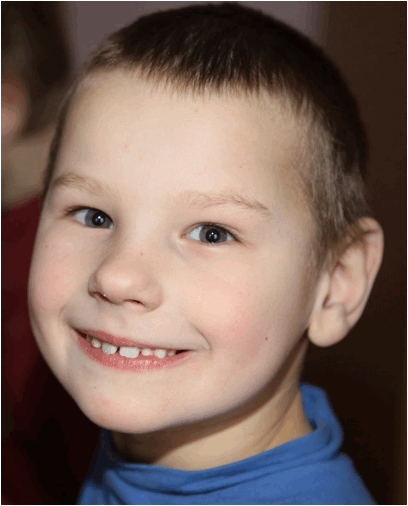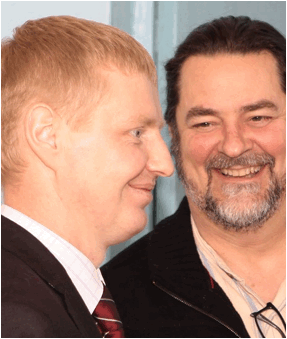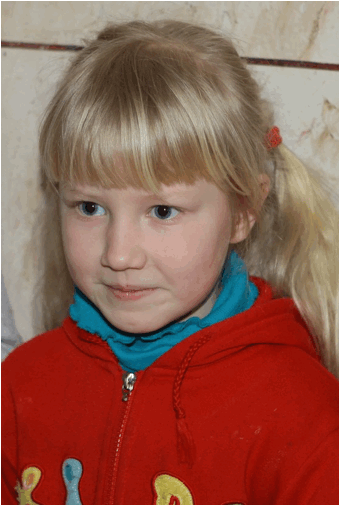 Director Anatoly and a staff of 69 teachers, doctors, and other workers care for more than 100 children at a time, 7 to 15 years of age.
In spite of the extremely decrepit building, it's a place of love and life and energy.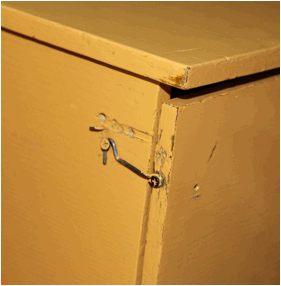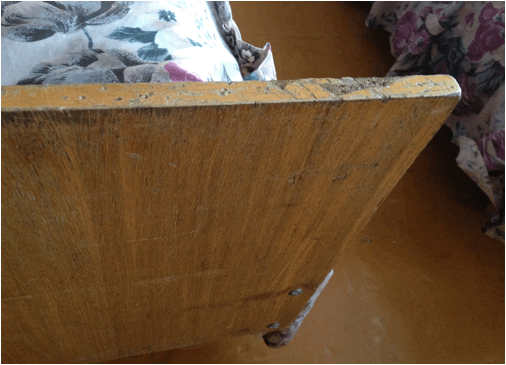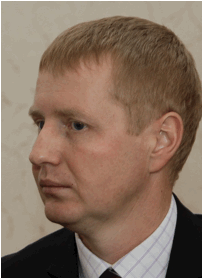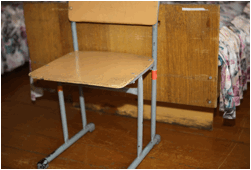 Anatoly, 36, is passionate about improving the ancient facilities.
He fears a child being told, "You're going to the boarding school" — like something out of Dickens — and then finding that the facility is every bit as bad as imagined.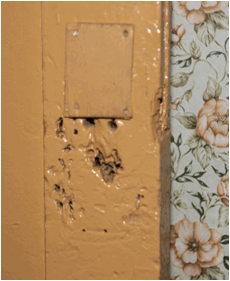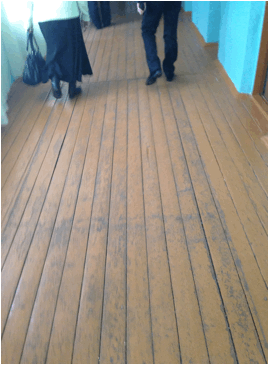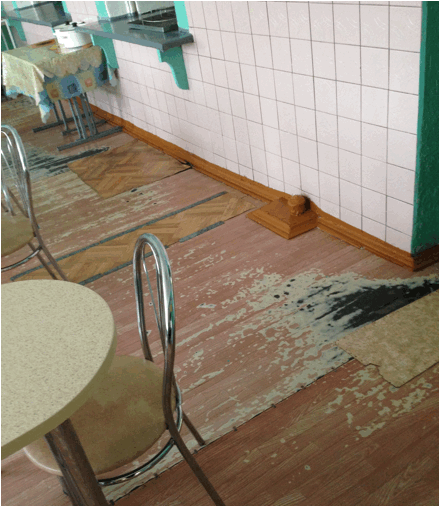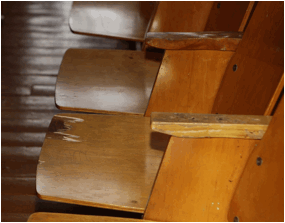 Photos don't do justice to the wretched wood, peeling tile, and badly worn floors and stairs.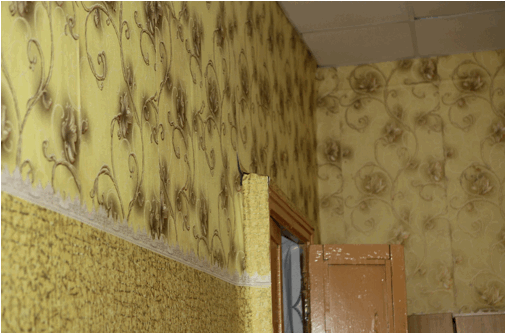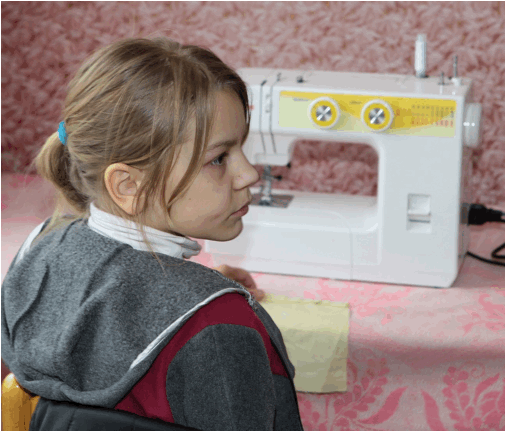 Everyone pitches in. The teachers hang the wallpaper themselves.
Children in sewing classes make all the curtains in the building.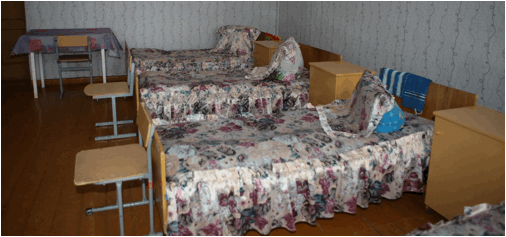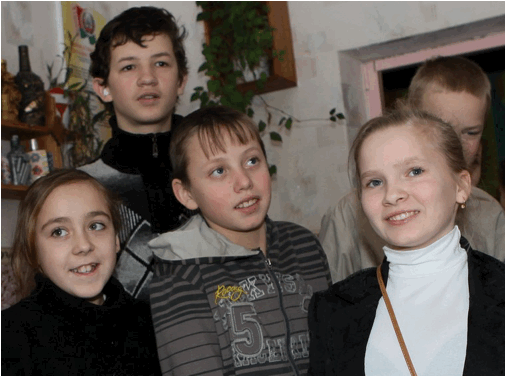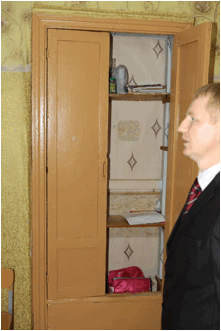 The official budget is extremely tight. There's no money for renovation. Many provisions are scheduled for replacement only after incredibly long periods of time.
(Children's bed linens, for example, are officially scheduled to be replaced only once every 10 years.)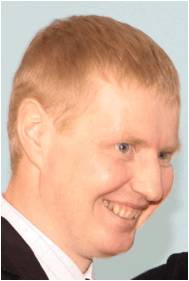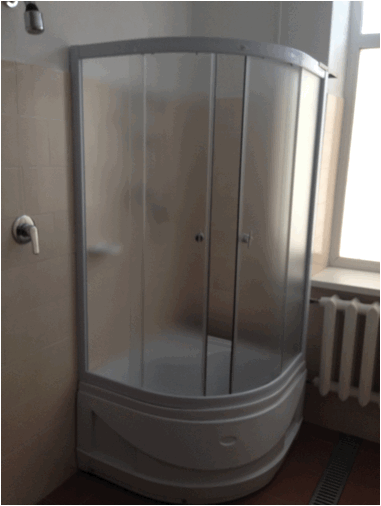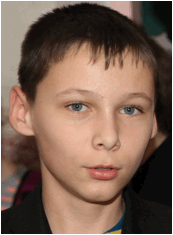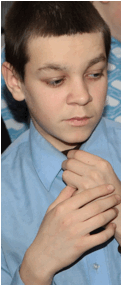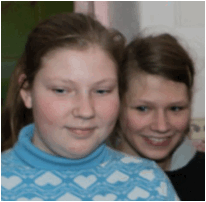 So Anatoly spends his life asking people for help.
"The Italians gave us toilets!" he reports cheerily. (And a really nice shower.)
Another charity, with a policy of helping an institution only once, saw conditions here and made an exception.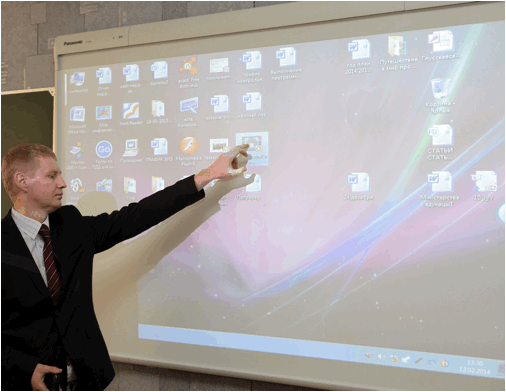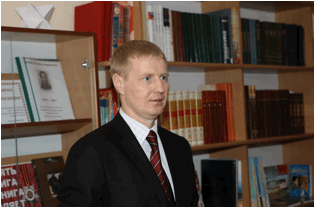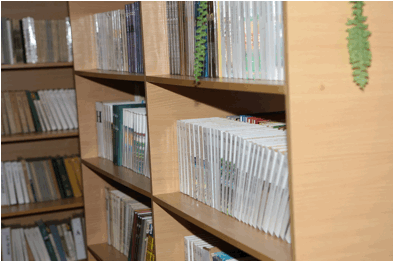 As a result, the facility is a jarring clash of extremely old and extremely new.
The computer science classroom is state-of-the-art. The library is new and beautiful.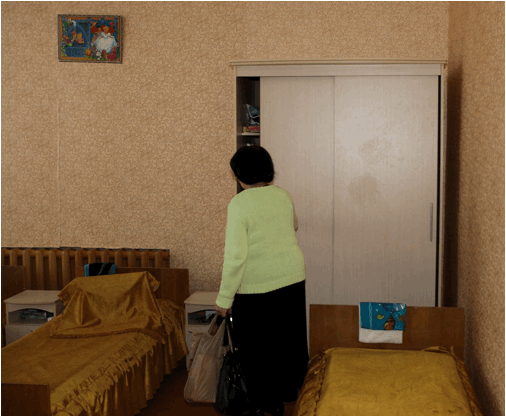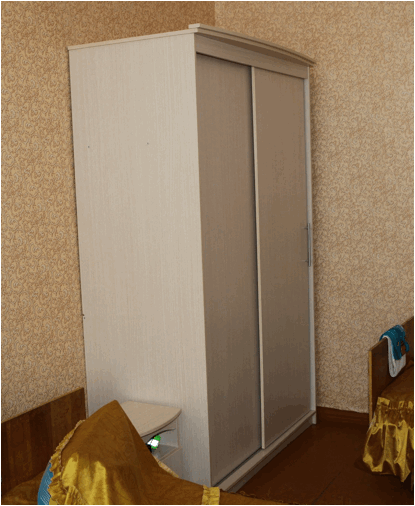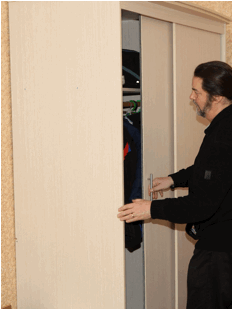 There are 23 bedrooms, some housing as many as 7 children.
The Christmas funding from friends of New Thing is still making its way through the official Belarusian channels.
When it arrives, Anatoly will put it to work adding wardrobes like these to rooms that still need them.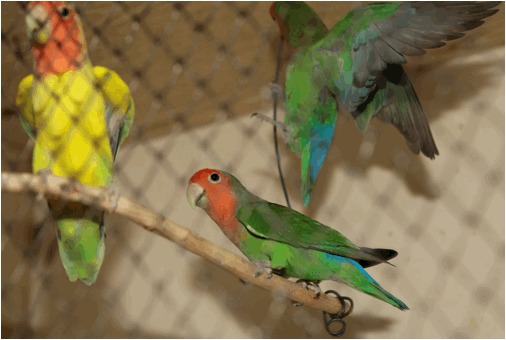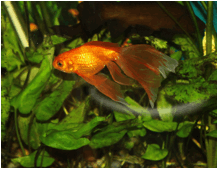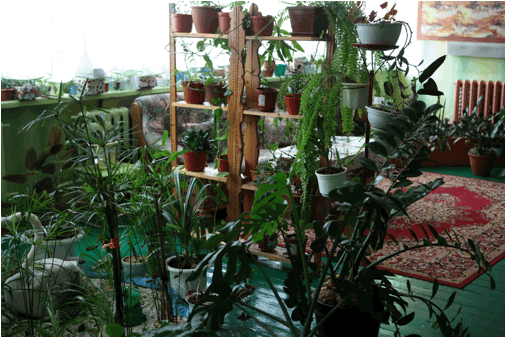 You can't let 103 children bring their pets — so there's a "relaxation room" where everybody can enjoy birds and fish, and a pretty impressive garden.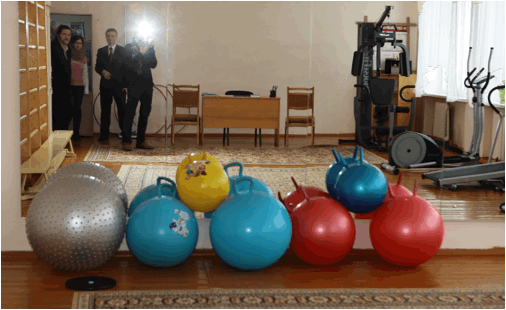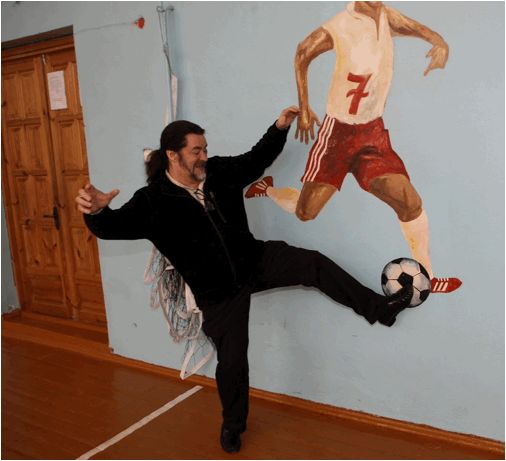 A group of bikers (yes, Belarus has bikers) fell in love with the children here, and donated sports equipment.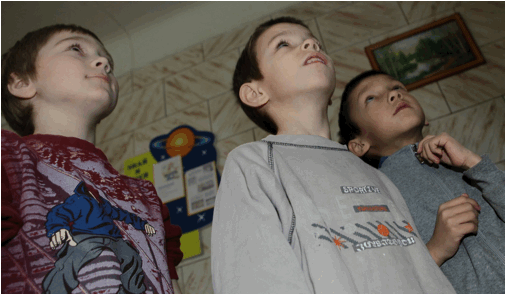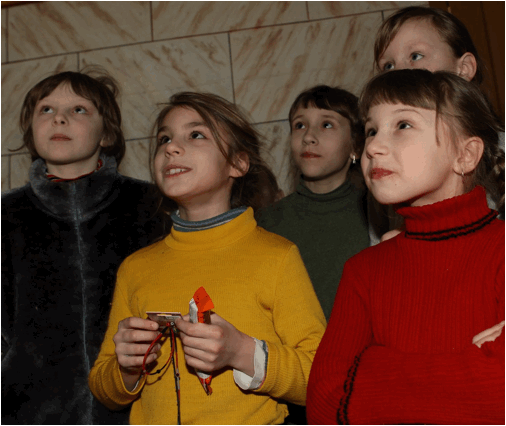 The educational program is very good.
Parents who visit their children are often astonished by the changes in their children.
"Many of these children had never sung a song, or recited a poem, before they came here," Anatoly says.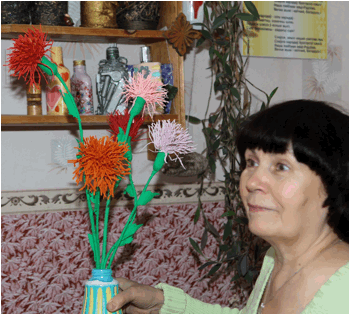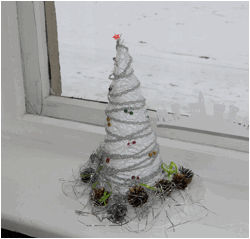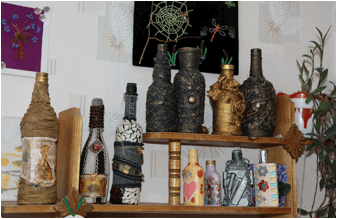 "The Great Kozovaya" was impressed with the art class.
Little Alina gave me an example of her artwork as a memento of our visit.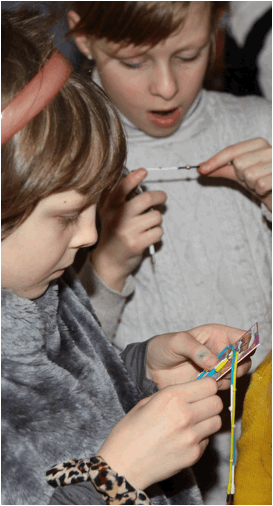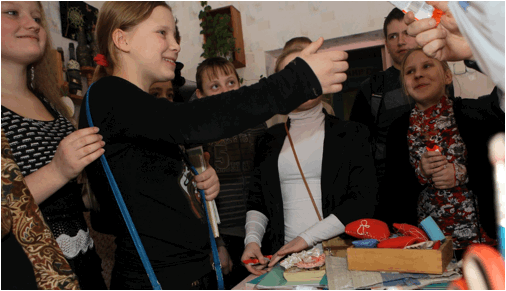 We gave small gifts — the girls loved the build-your-own bracelets.
I told the children I was searching the school for "chocolate-haters" but couldn't find any. So everybody got candy bars.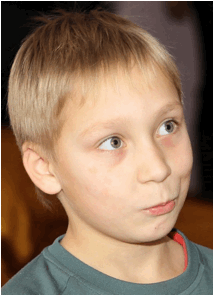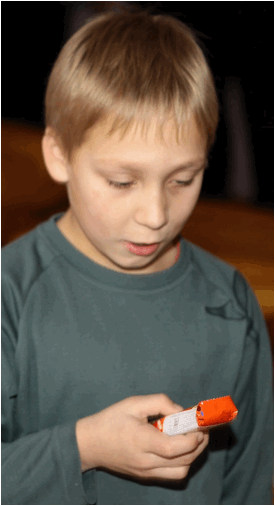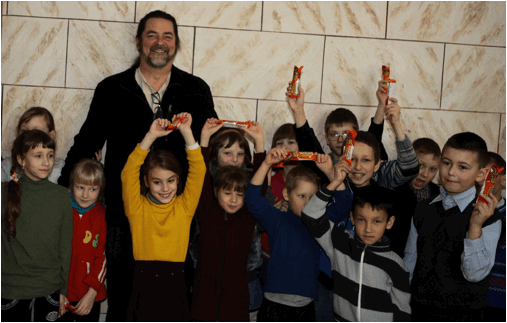 American chocolate is a rare treat here!
I think this is "Response of the Heart" humanitarian aid at its most delicious!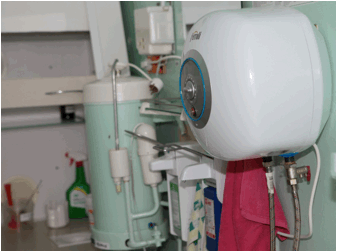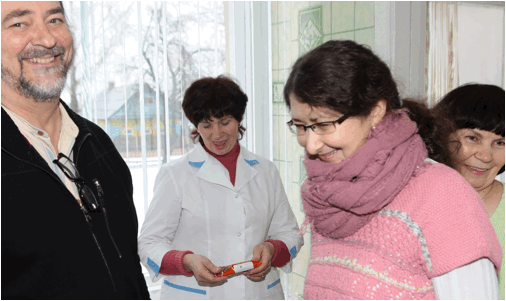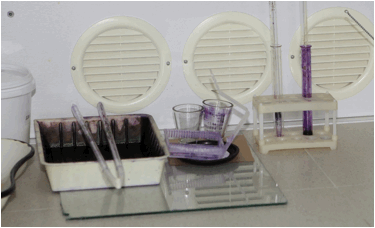 I told a nurse we were introducing an experimental new "chocolate therapy." I don't think she bought it.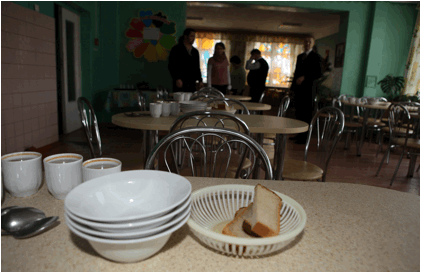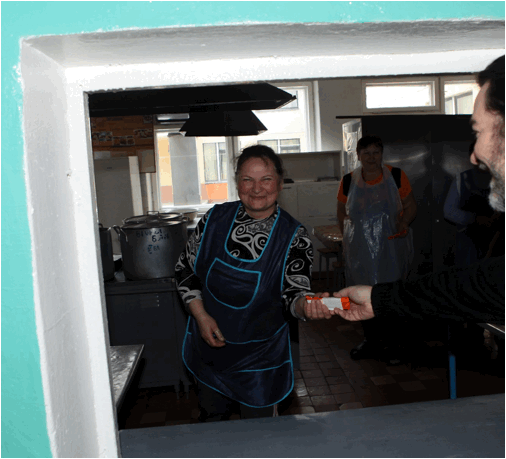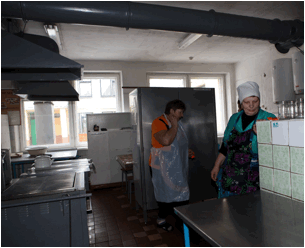 These kitchen workers have to feed 103 children and 69 adults every single day.
I think they've earned a little chocolate!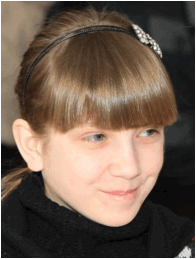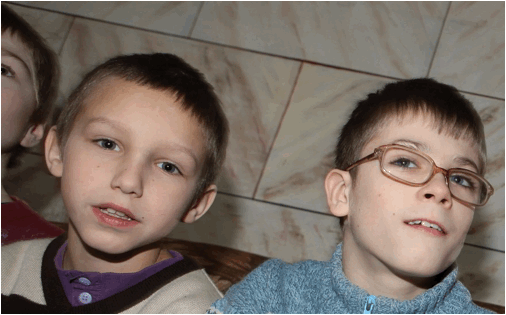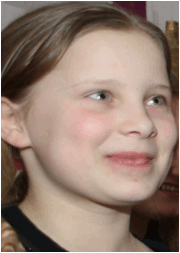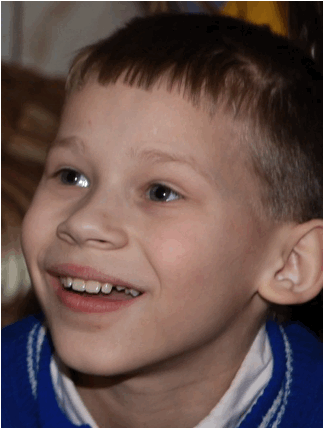 With the strong support of friends like you, our "Response of the Heart" team will be able to begin bringing basic humanitarian aid to these children.
And we hope to help more in the future, as we're able.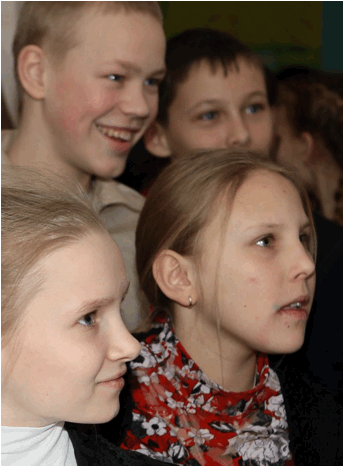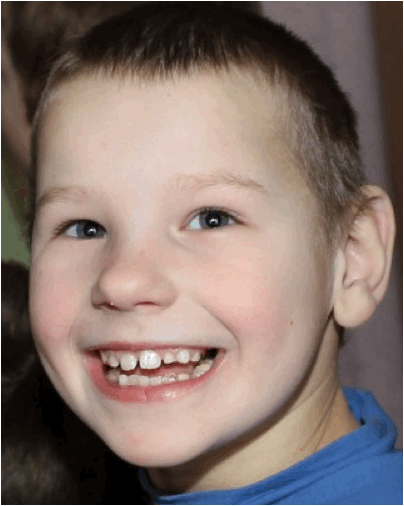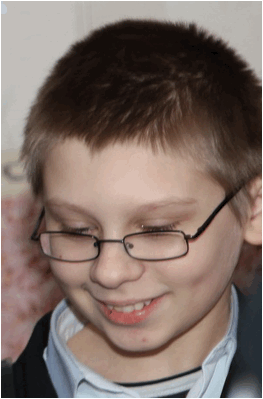 Thanks for journeying with us!
More photos to come!
Much love,
Doug Brendel
To follow our photo blog — click here and click "Follow"
To support New Thing online or sign up for regular email updates — click here
To auto-give each month — click here
To send a check by snail mail — New Thing, 403 Linebrook Road, Ipswich MA 01938
Thanks again!