is your love in action, inside the former Soviet Union
Curious about where NewThing.net came from?
A report from Doug Brendel to all who support or follow our New Thing ministry in Belarus...
A fond farewell
to our Irish friends...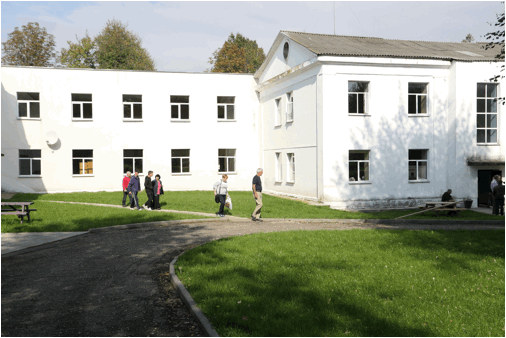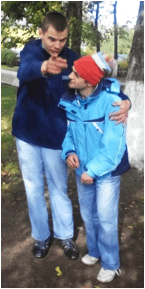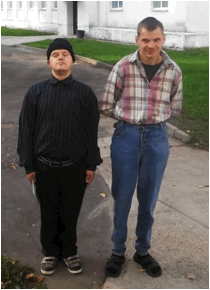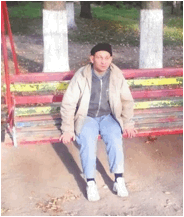 The final stop for our Irish friends is usually the vilage of Konyukhi. Here, for several years, they've been remodeling an old institutional building, currently home to physically and mentally disabled people 18 and older.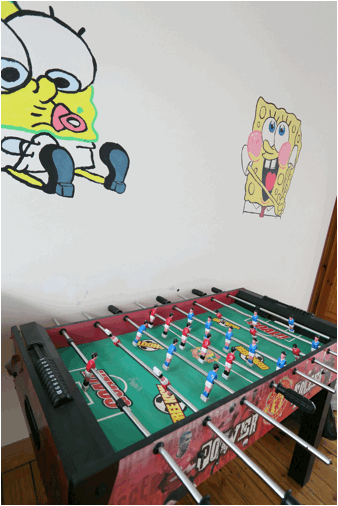 I thought we'd figured out where the foosball table ended up —
until I learned that this one has been here for ages (also brought by the Irish, of course).
The new one will go to another institution.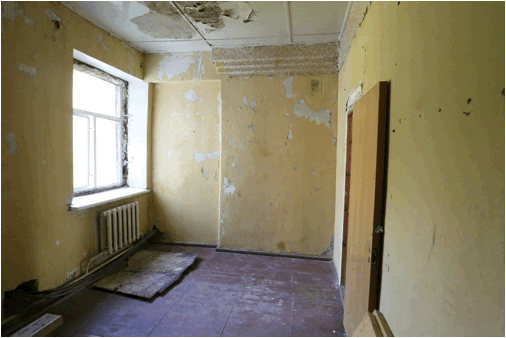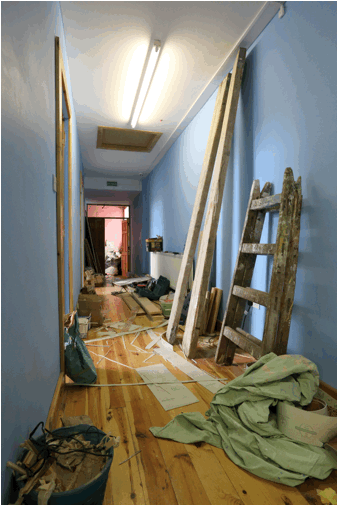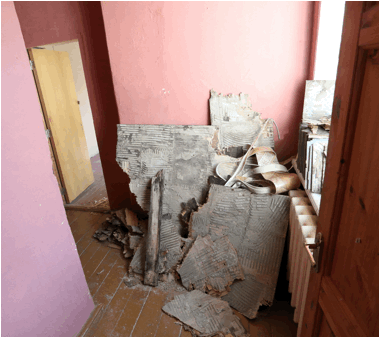 This facility was in terrible shape when the Irish volunteers began rehabbing it.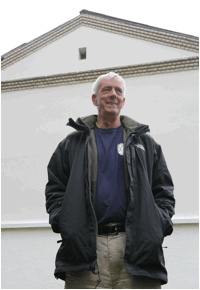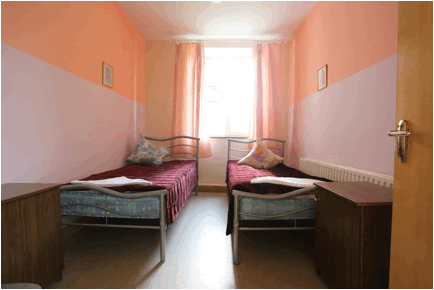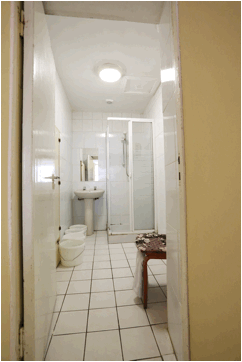 Today, whatever areas look beautiful and new are thanks to the volunteer labor — and the tons of donated construction materials and supplies — donated through Chernobyl Aid Ireland, headed by Liam Grant (at left).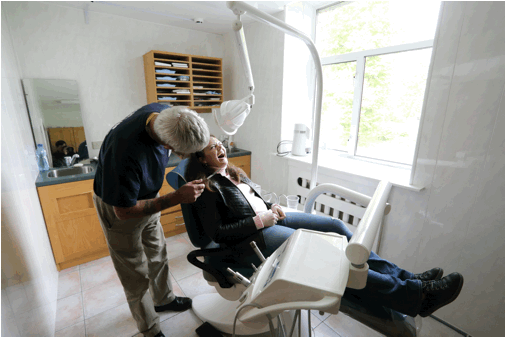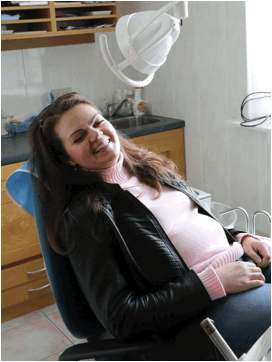 In the dental care area, Liam offers an amateur exam to interpreter Katya. (She survived.)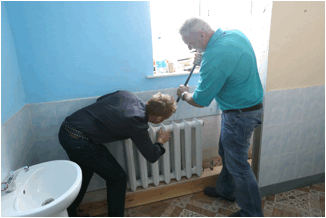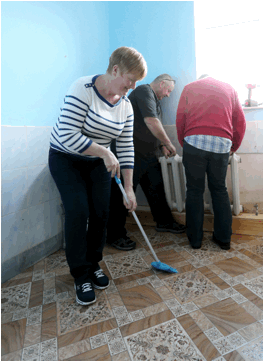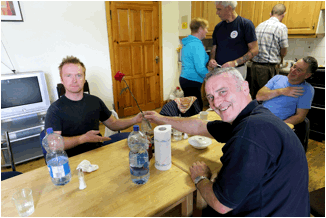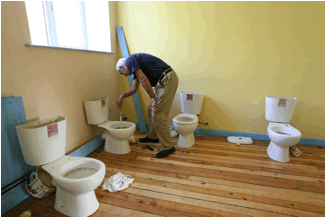 And who's letting these fine folks into the Republic of Belarus every time they show up at the border?
You are.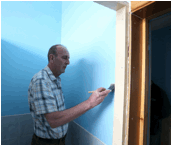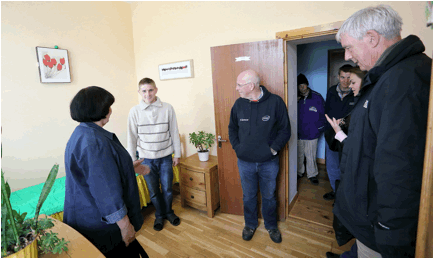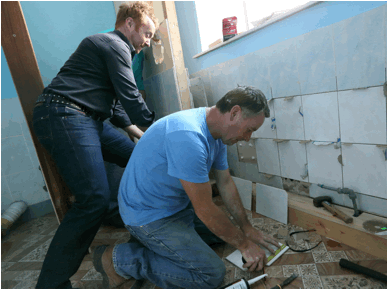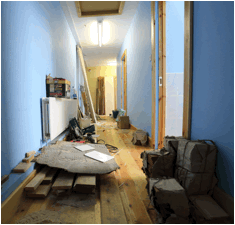 They're only able to enter the country and work legally here thanks to "The Great Kozovaya" and our "Response of the Heart" team — who are 100% funded by friends of New Thing.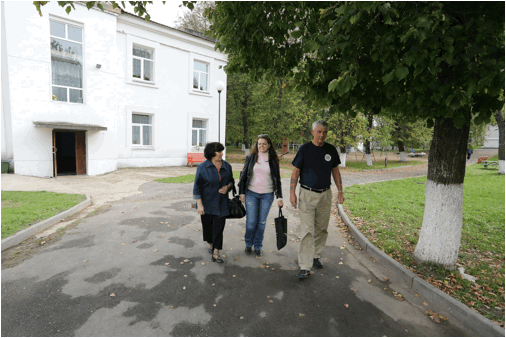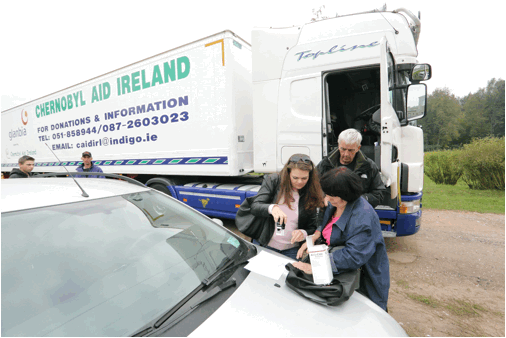 Complying with Belarusian law in every detail — arranging entrance visas, getting itineraries approved, monitoring every ounce of humanitarian aid from arrival to disbursement — is a colossal challenge, but one that Kozovaya and her team achieve thanks to many years of experience, and a boundless supply of grace.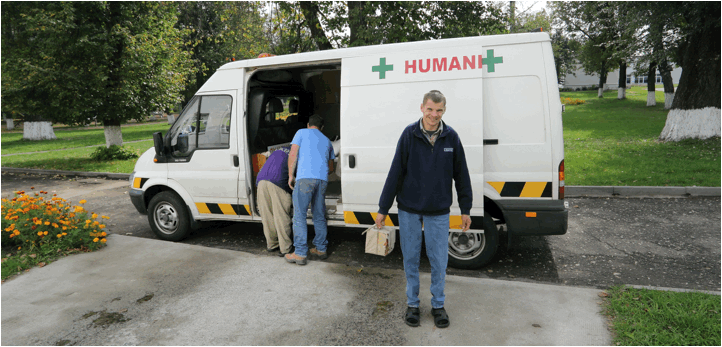 Thank you to everyone who gives faithfully and generously to New Thing.
You're making the work of this group — and lots of other wonderful stuff in Belarus — possible.
Thanks for journeying with us!
Much love,
Doug Brendel
To follow our photo blog — click here and click "Follow"
To support New Thing online or sign up for regular email updates — click here
To auto-give each month — click here
To send a check by snail mail — New Thing, 403 Linebrook Road, Ipswich MA 01938
Thanks again!