is your love in action, inside the former Soviet Union
Curious about where NewThing.net came from?
A report from Doug Brendel to all who support or follow our New Thing ministry in Belarus...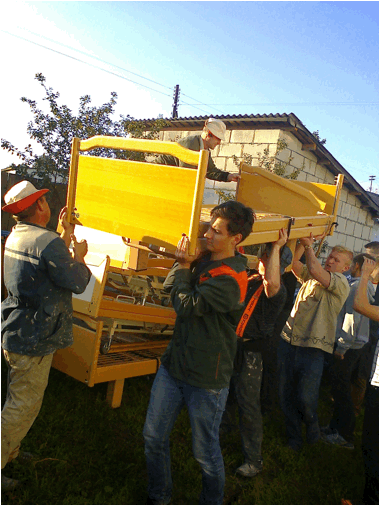 Offloading the love!
8.5 tons of your generosity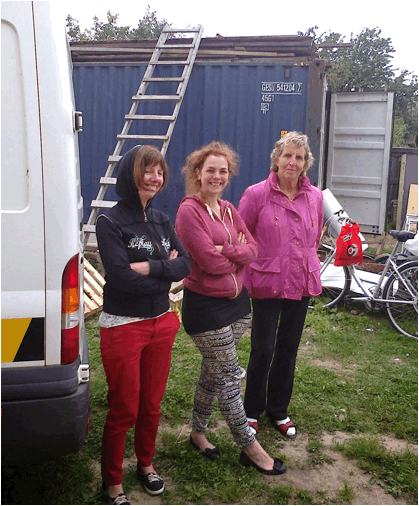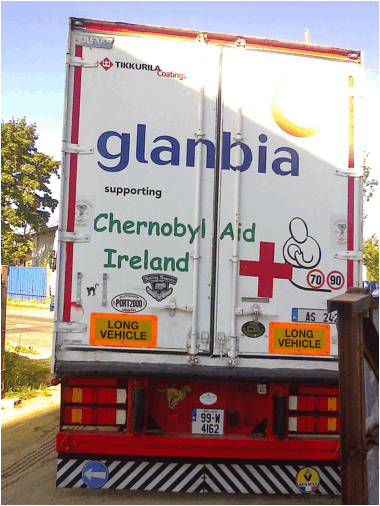 It was a long, hard journey from their homeland, but our weary volunteer-friends from Chernobyl Aid Ireland arrived at our warehousing site last week.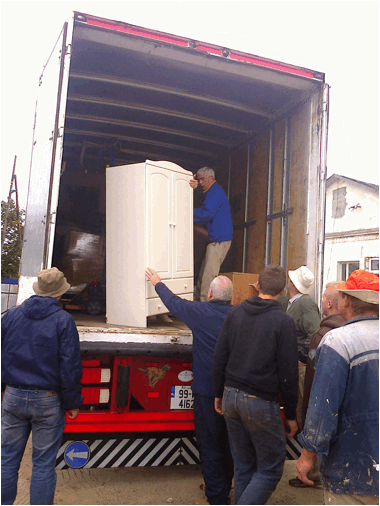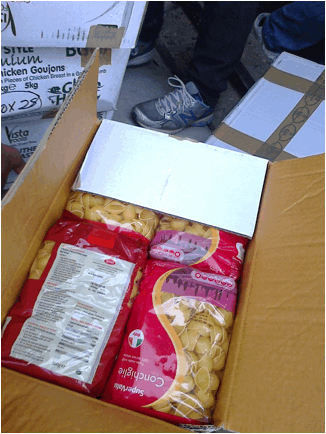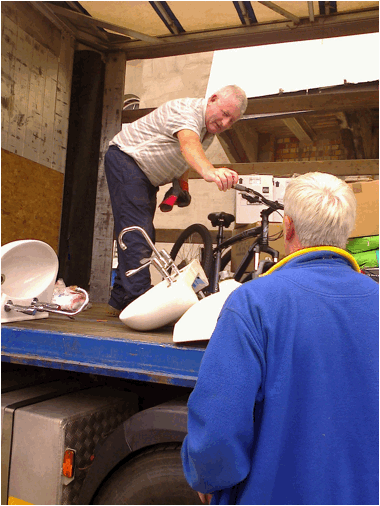 They worked alongside our own "Response of the Heart" volunteers to offload the cargo.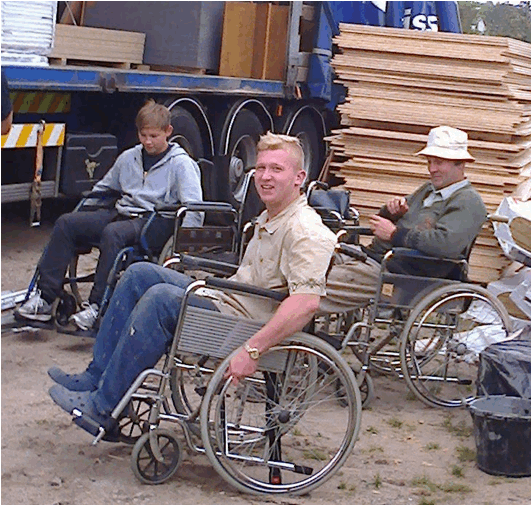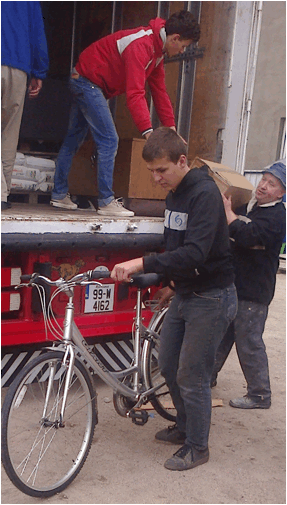 At break-time, wheelchairs are just too tempting to resist. But they'll soon find their way into institutions where they're very much needed.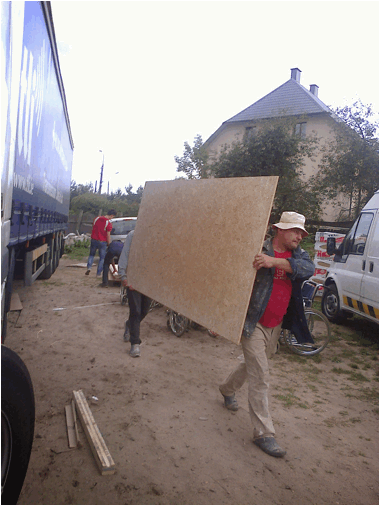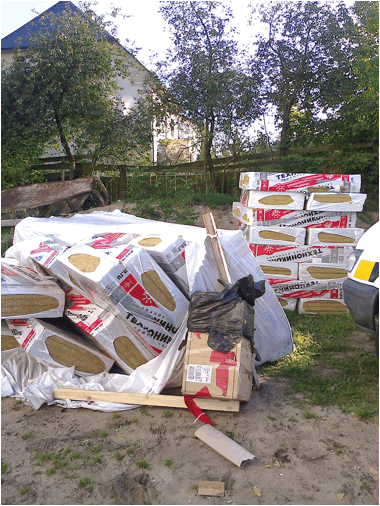 Construction materials are extremely valuable in Belarus. This material will be used in institutions where people in need are being cared for.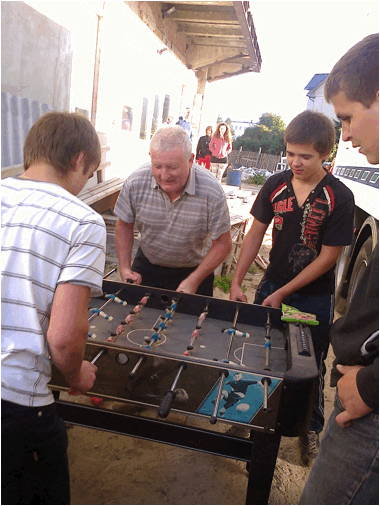 Some fortunate foster family or children's institution will soon be home to a foosball table!
Also in this shipment: LOTS of toys!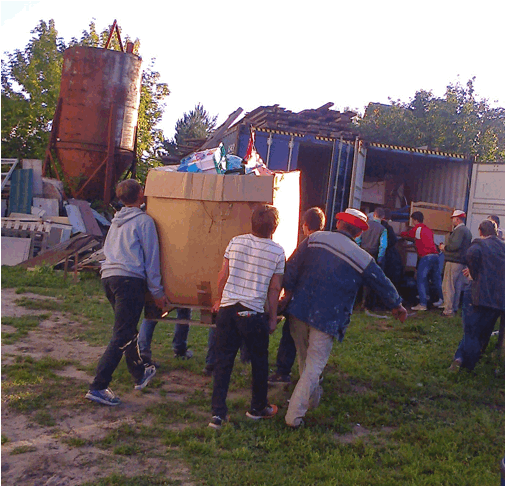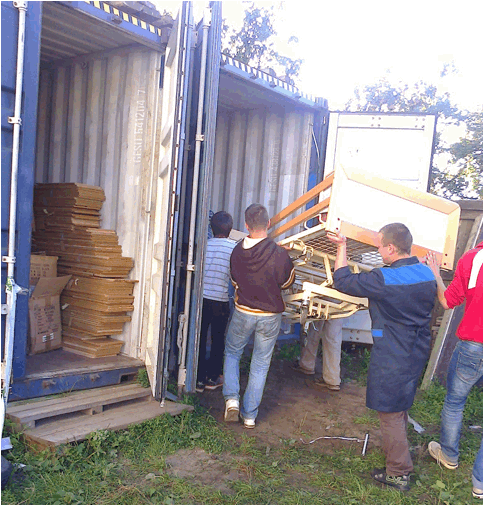 All the goods go into our "warehouse" (two massive shipping containers, generously provided by New Thing
supporters last summer). Under Belarusian law, everything will be scrupulously accounted for as it's distributed.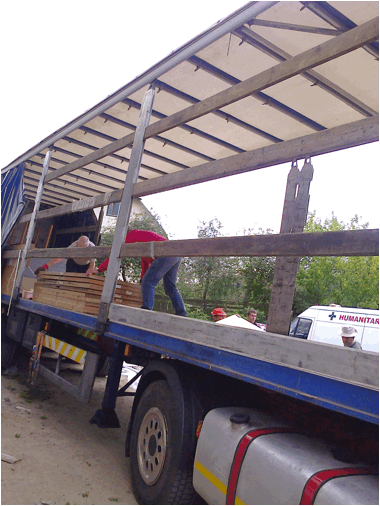 Thank you to our Irish friends for the tremendous donations and all the labor ... and God bless
all who gave to provide the transport costs — making this huge undertaking possible!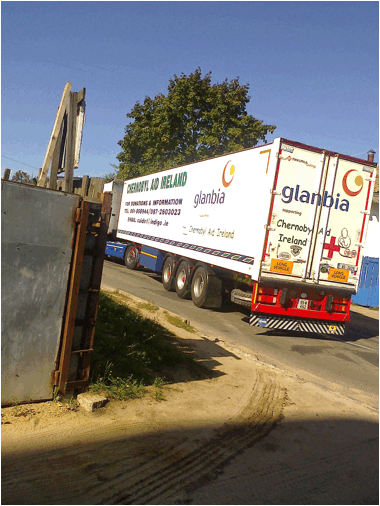 And thanks to YOU for journeying with us!
Much love,
Doug Brendel
To follow our photo blog — click here and click "Follow"
To support New Thing online or sign up for regular email updates — click here
To auto-give each month — click here
To send a check by snail mail — New Thing, 403 Linebrook Road, Ipswich MA 01938
Thanks again!