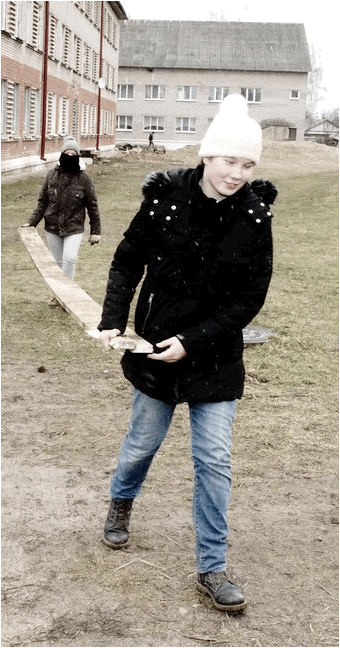 At the boarding school for mentally disabled children at Bogomol, the children are taught many life skills.
But itÕs not just about learning. TheyÕre also contributing.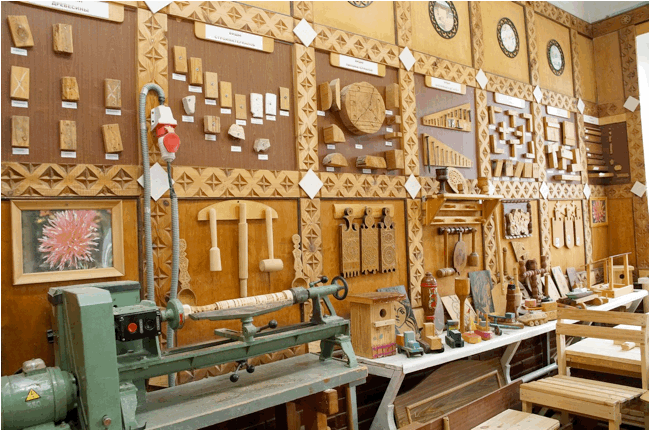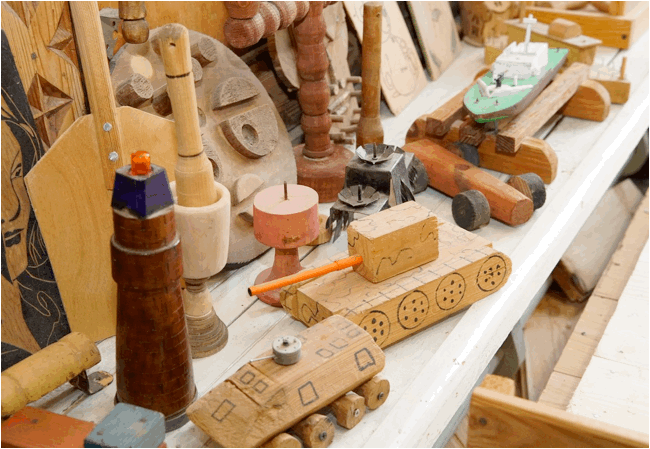 In the wood shop, the kids are not just making pretty works of art.
These kids are actually doing repairs on the facility.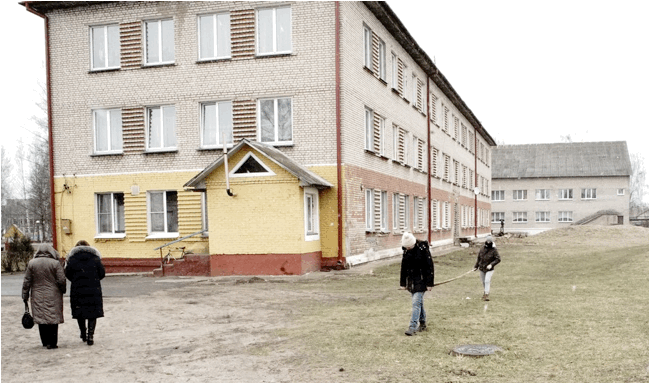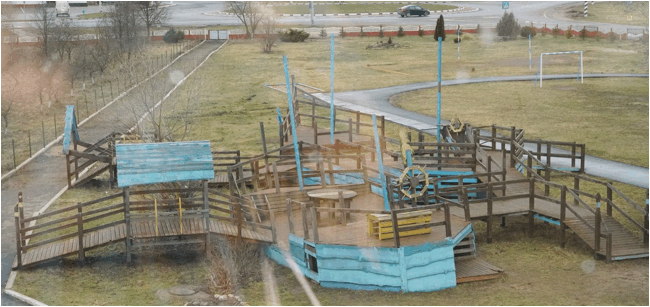 The buildings are ancient, and thereÕs lots of work to be done.
(The kids actually built the playground apparatus you see pictured here.)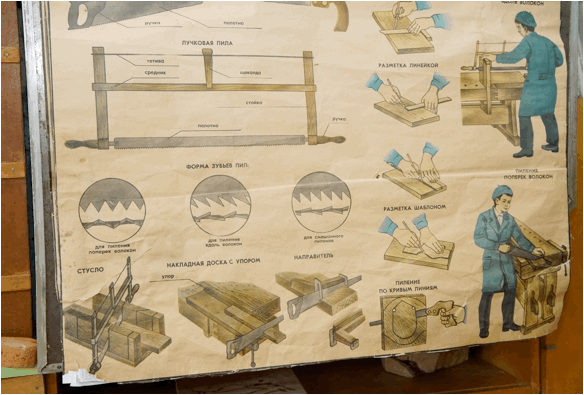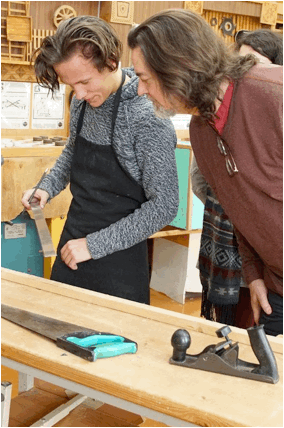 The kids are working with mostly rudimentary tools.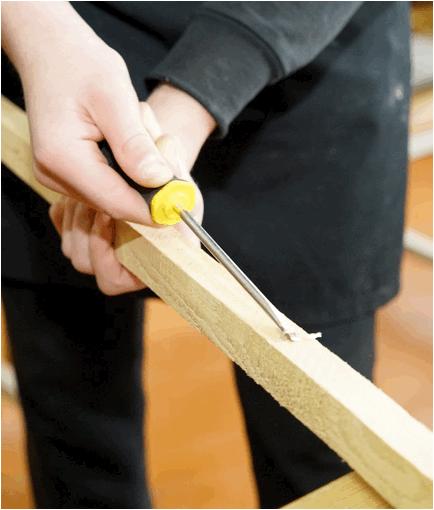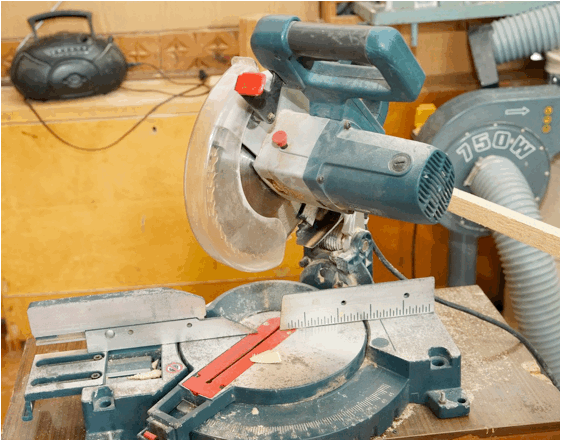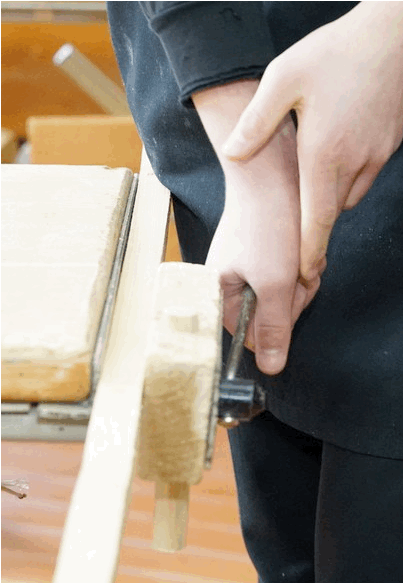 Director Valery Petrovich told me that one of his fondest wishes is for a high-quality woodworking machine.
It would vastly speed up their work, and allow them to do higher-quality work.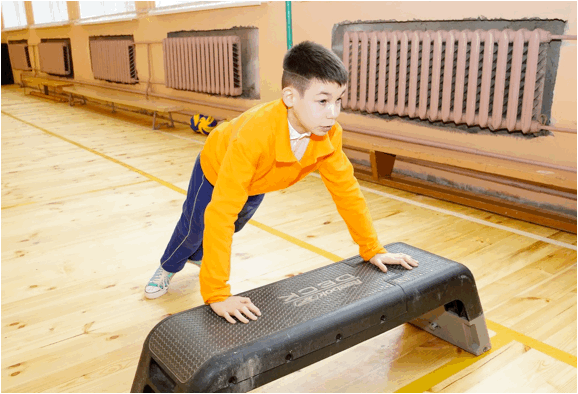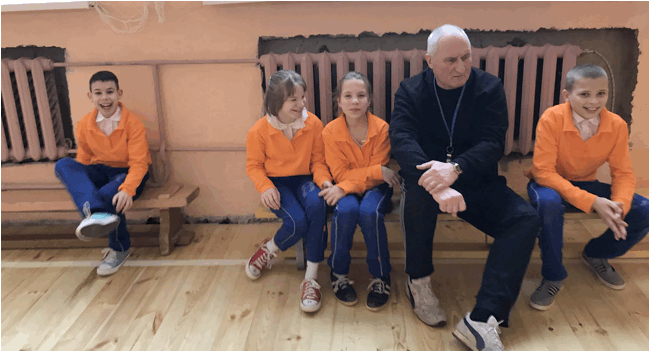 I saw evidence of the need in the gym.
They finally raised enough money for new radiators, but now the broken walls around the installations need to be finished.
I tried to get some photos for you here.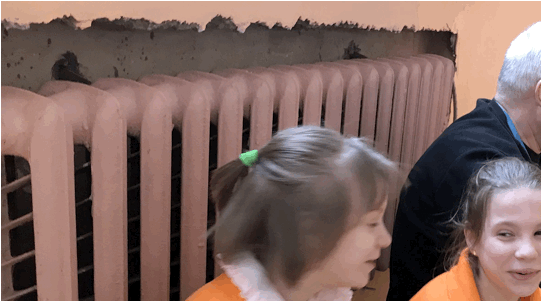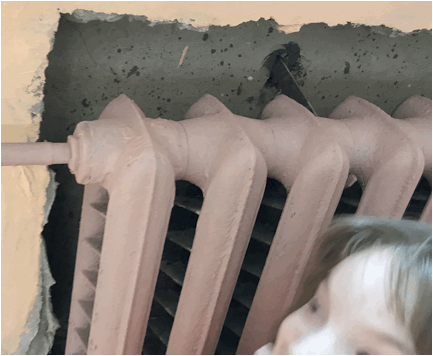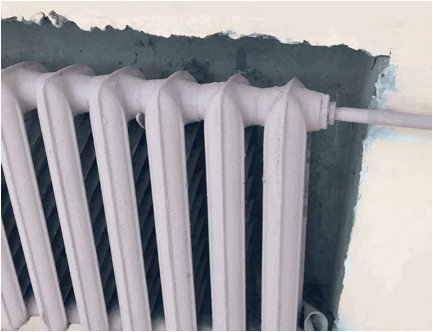 To pay tradesmen to do the work professionally is out of the question. ThereÕs simply no money.
The new woodworking machine would make it feasible for the kids in the woodworking class to do the work themselves.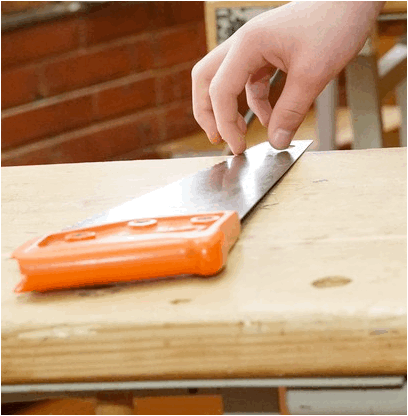 Valery Petrovich told me, ÒDonÕt give us a fish. Give us a fishing pole.Ó
Those words struck me. I think his values are solid.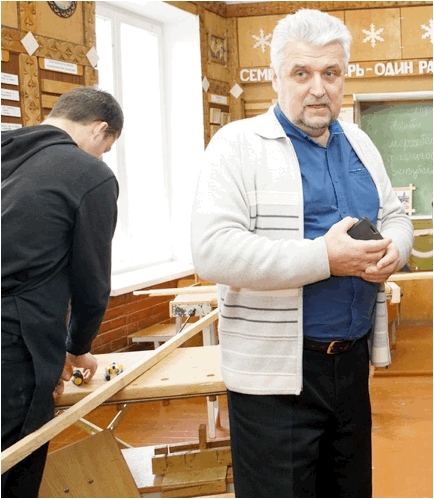 I braced myself for the price tag. I feared it would be $20,000 or $40,000 or something.
When he told me what it would actually cost, I was shocked: $1,000.
I had to ask twice just to make sure the interpreter and I were hearing it right.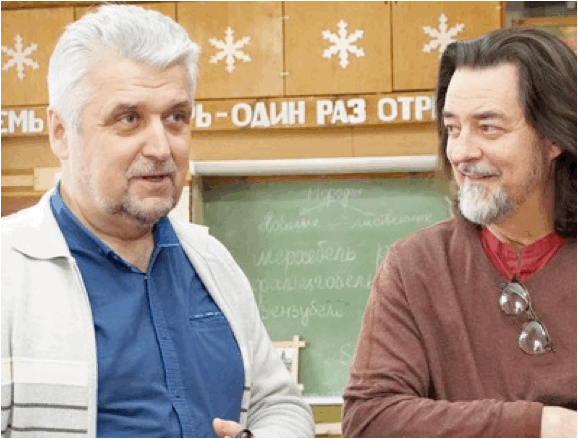 I made him no promises, but I told him I would ask a few key friends, our most generous friends, if they could help.
So today, rather than ask you to help with the mattress project, would you consider contributing toward the woodworking machine?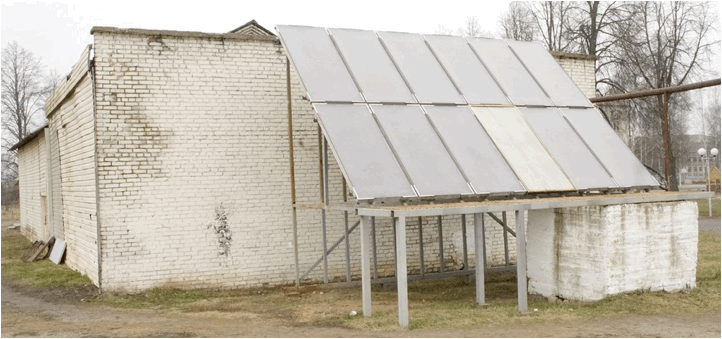 If by GodÕs grace the machine is fully funded, IÕll apply any surplus to their other big need of the moment: repair of their solar panels.
I pledged New ThingÕs support for this — itÕs a $500 need — but so far, weÕve only raised $50 toward it.
So thatÕs the situation. Let me know what you think.
Thanks again for everything!
Much love,
Doug Brendel
Photos by Oleg Yarovenko
To give online — click here
To send a check by snail mail — New Thing, 403 Linebrook Road, Ipswich MA 01938
Thanks again!