is your love in action, inside the former Soviet Union
Curious about where NewThing.net came from?
A report from Doug Brendel to all who support or follow our New Thing ministry in Belarus...
Now here's something you don't see every day...
Compassion "To Go"!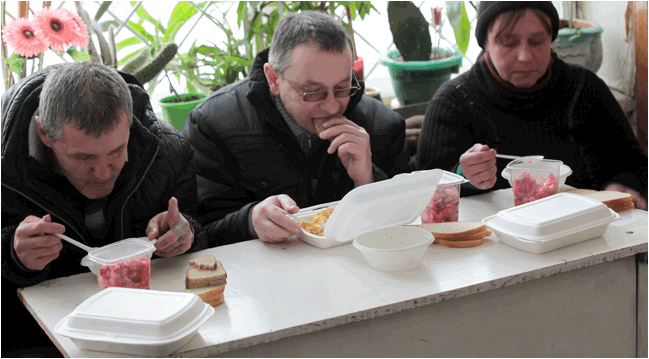 What's wrong with this picture?
We have the joy of serving lunch to as many as 140 homeless and poor in Minsk every day, but not like this.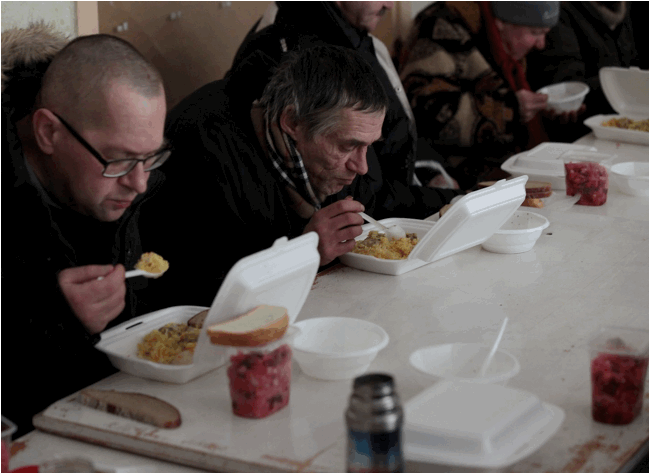 Homeless people in Belarus normally don't eat out of restaurant "to go" boxes.
But last week, it happened. Why?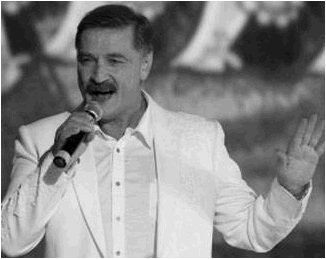 It started with a famous Belarusian singer, Alexander Tikhanovich, who died a couple years ago.
He was committed to compassionate work among the needy in Belarus.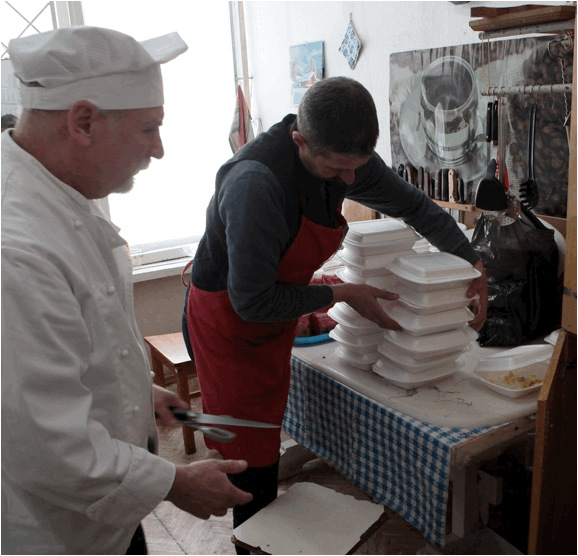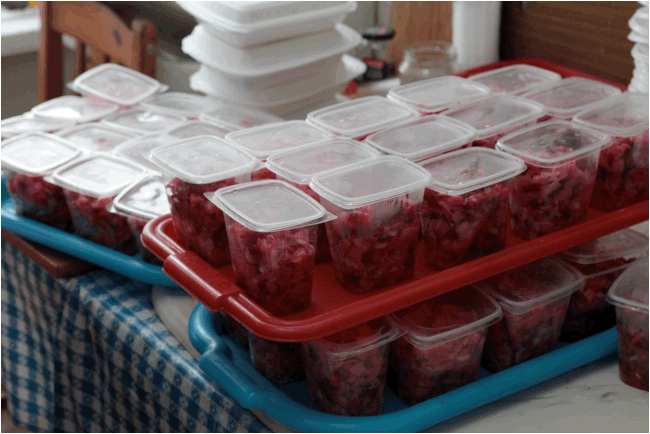 The celebrity's daughter Anastasia, a singer and producer, observed this year's anniversary of his passing through a "Love as a Gift" campaign—
collecting enormous quantities of food, medicine, and other aid for people in need.
The Day & Night Café in Minsk participated — and delivered 120 entrees and salads to our soup kitchen for the homeless!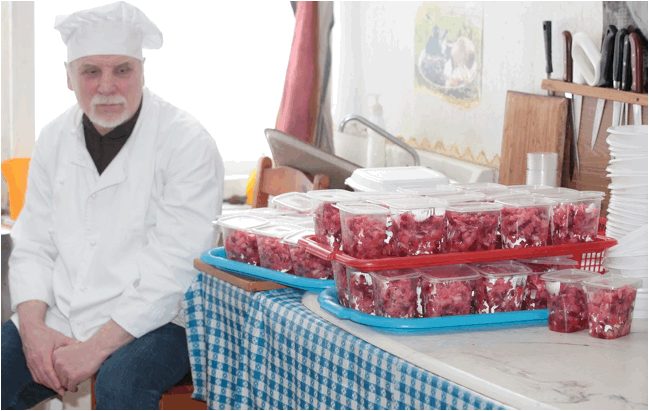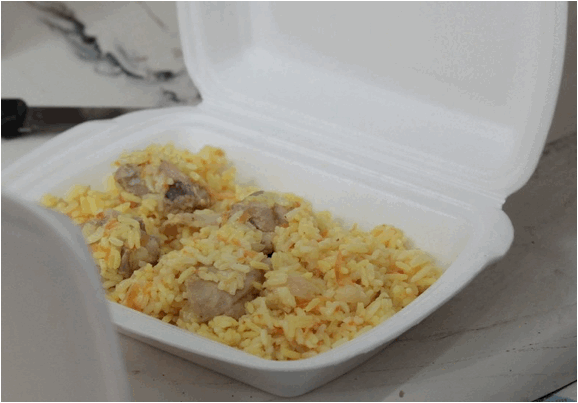 The helpings were so big, it turned out to be almost a week's worth of food!
We are truly grateful for the amazing support of the Day & Night Café!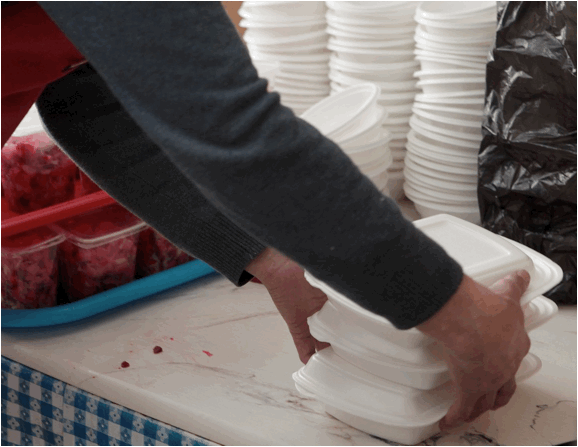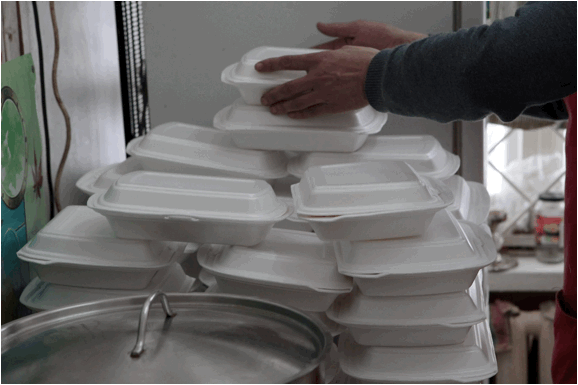 I can't tell you how strange it is to see "to go" boxes in the kitchen of the facility where Pastor Sasha's team feeds the homeless and poor every day!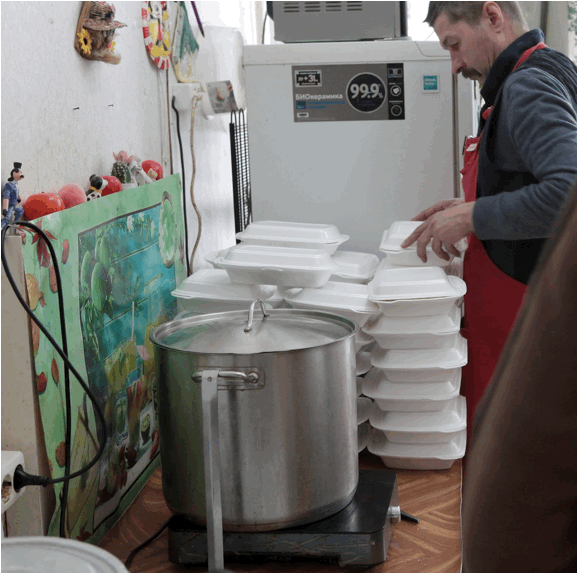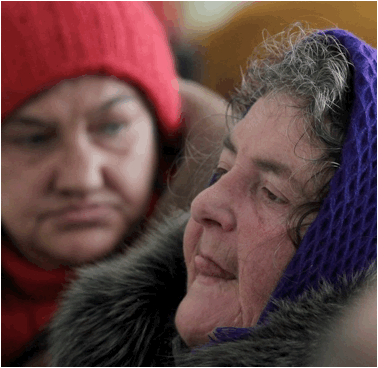 In 20 years of feeding the homeless, I don't think Sasha's assistant Viktor has ever handled "to go" boxes or plastic containers!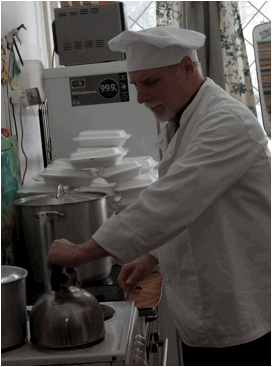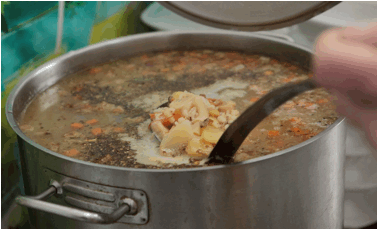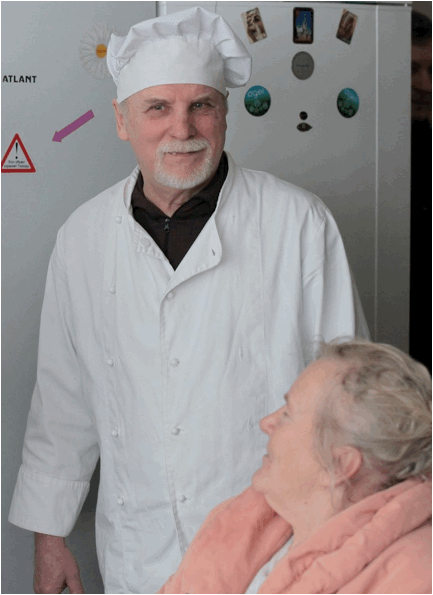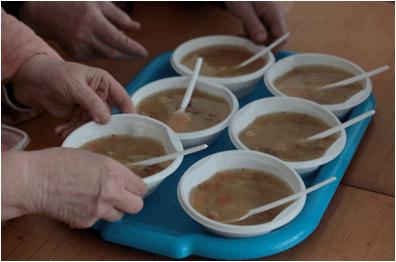 There's a chance our head chef Valery is familiar with "to go boxes."
He was a millionaire once. Fell on hard times, had to flee his homeland, came back homeless.
Today he devotes his life to providing nutritious meals every day for his "brothers and sisters of the street" in Minsk.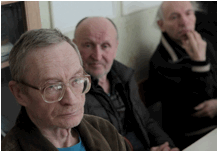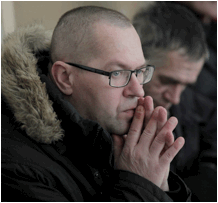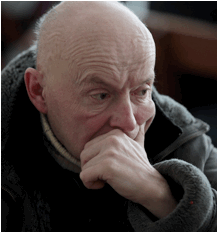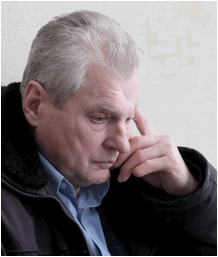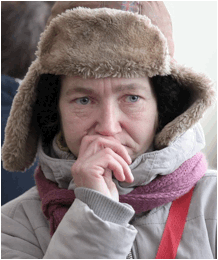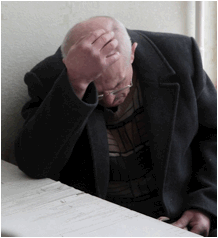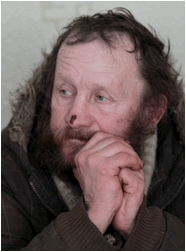 Meanwhile, "The Great Kozovaya" and our "Response of the Heart" team are working more intensively than ever to help the homeless in other ways:
getting them passports, helping them pass medical testing in order to get jobs, and more.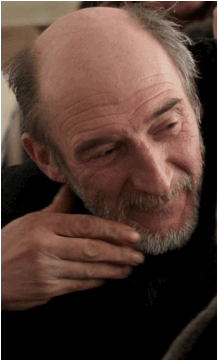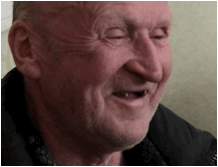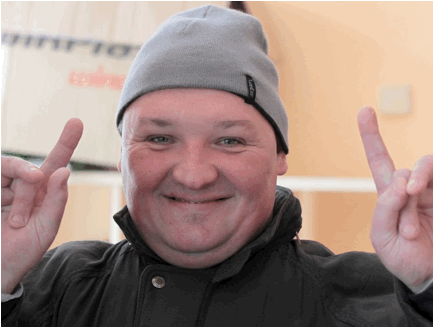 All made possible by caring friends supporting New Thing!
More adventures to come!
Thanks for journeying with us!
Much love,
Doug Brendel
To give online — click here
To auto-give each month — click here
To send a check by snail mail — New Thing, 403 Linebrook Road, Ipswich MA 01938
To follow our photo blog — click here and choose "Follow"
Thanks again!