is your love in action, inside the former Soviet Union
Curious about where NewThing.net came from?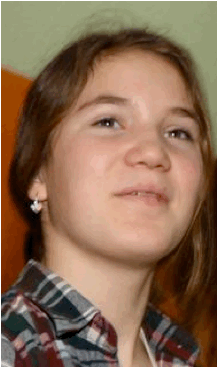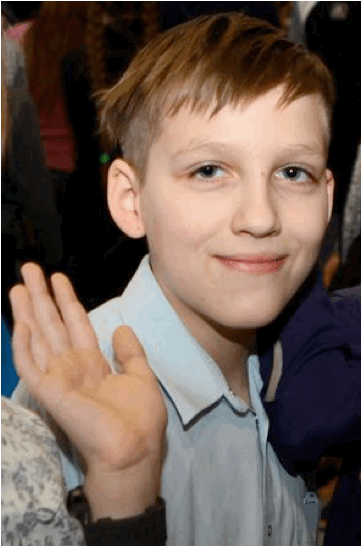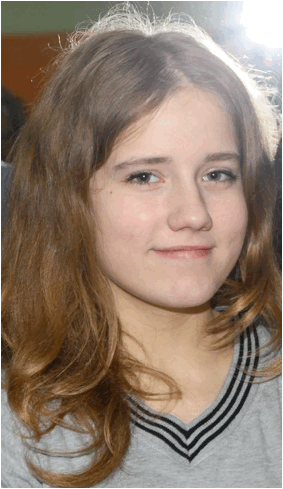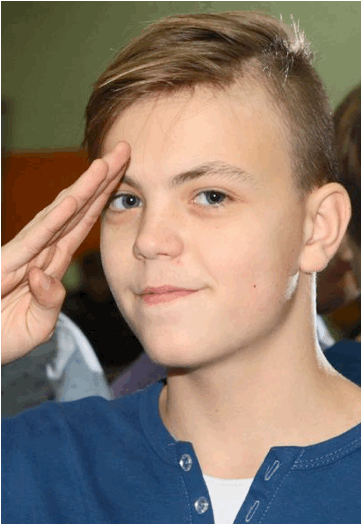 A report from Doug Brendel to all who support or follow our New Thing ministry in Belarus...
Post-Christmas Quiz
Candy Canes: YUMMY or YUCKY?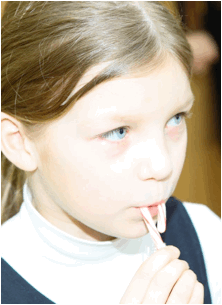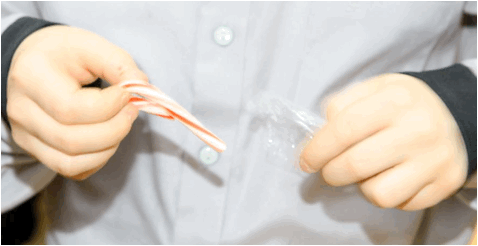 In Uzda, 37 miles outside of Minsk, the votes are in.
Peppermint candy canes — unheard of in Belarus — are yummy.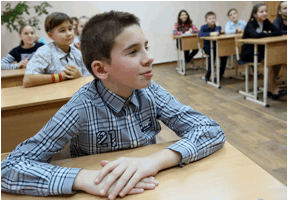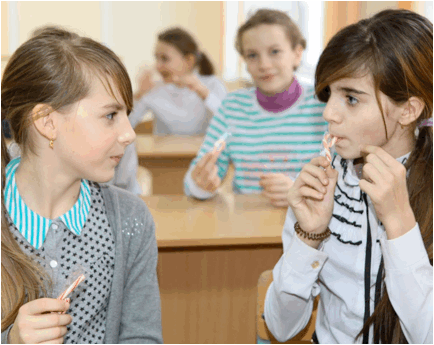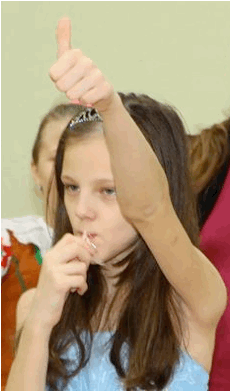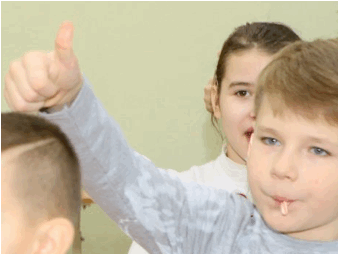 When Kristina arrived at the boarding school and sanatorium for immune-compromised children, she brought the traditional American Christmas candy, and tried it out on the children.
The kids in the shelter at Zhodino gave peppermint a thumbs-down — but the Uzda kids liked it!
(She also brought plenty of Belarusian chocolates, to make sure everybody got something they liked.)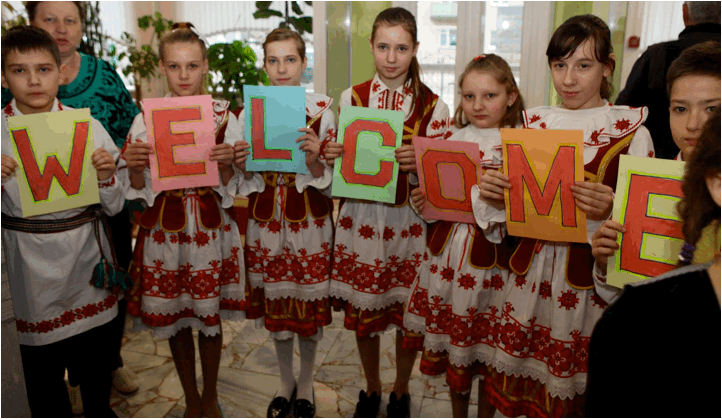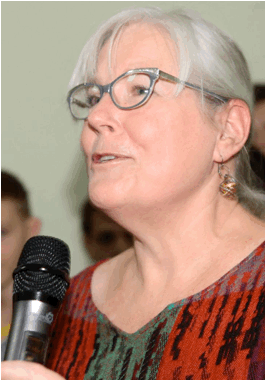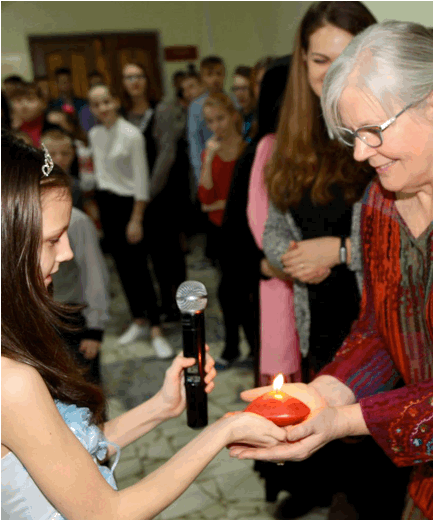 Kristina was the first foreign visitor in decades — and treated to a hero's welcome.
A German church "adopted" the school long ago, but as the congregation aged in the 1990s, visits — and financial support — tailed off.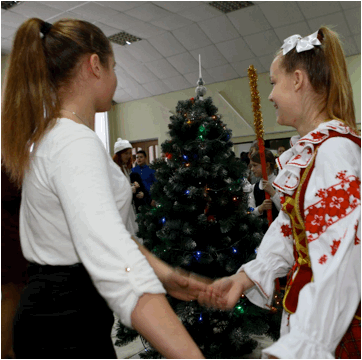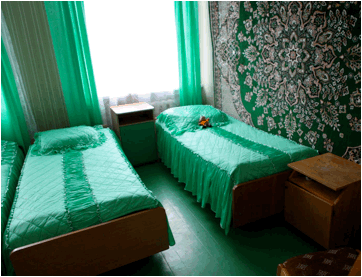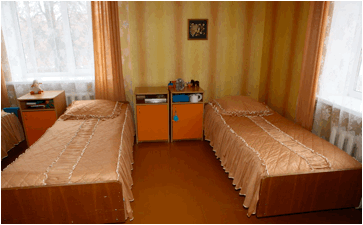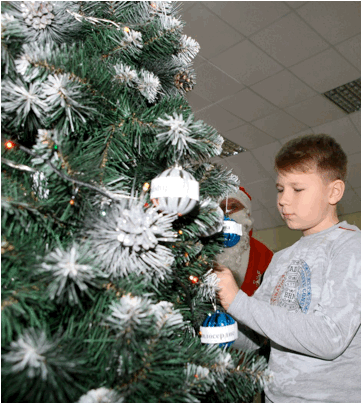 Even without support from the outside, the staff work hard to keep the facilities pleasant.
The place was built in 1944 as a home for war orphans. (Nearly 2.3 million Belarusians — more than 25% of the population — died in World War II.)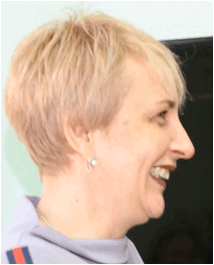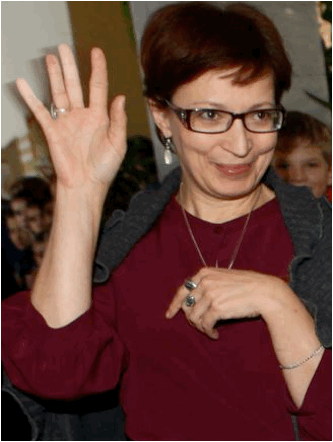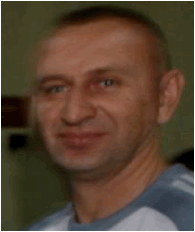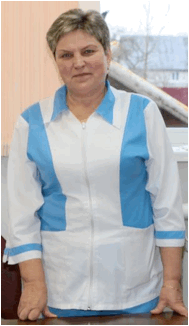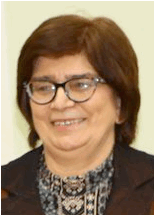 Most of the workers spend their whole professional careers here, rather than "running off" to the city.
(They actually plant a tree in your honor when you reach your 15th anniversary of employment.)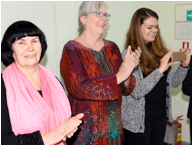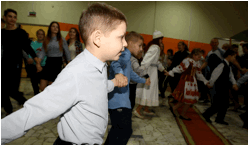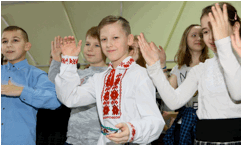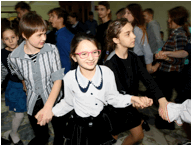 The children had just returned from their Christmas and New Year's break — and Orthodox New Year was still to come (on January 14th), they threw a huge celebration.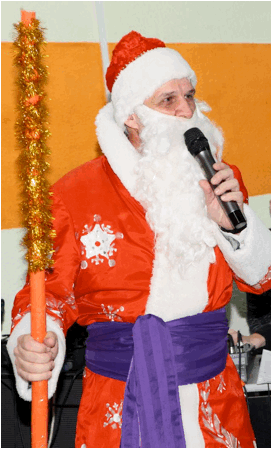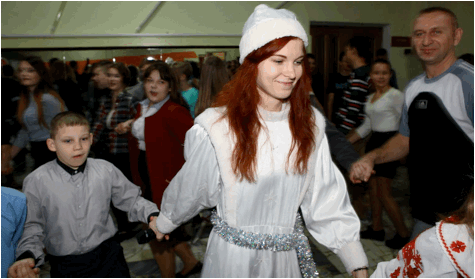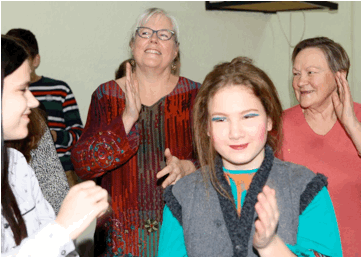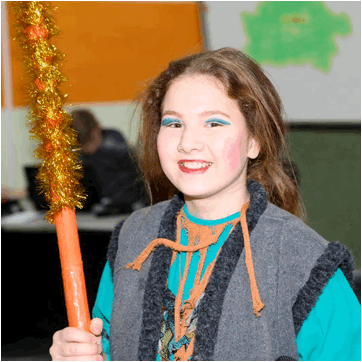 No Santa Claus here — Grandfather Frost and the Snow Maiden are the traditional characters.
The girl in the heavy makeup is portraying Baba Yaga, sort of a traditional Wicked Witch character.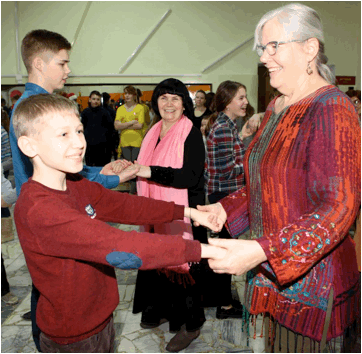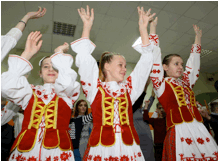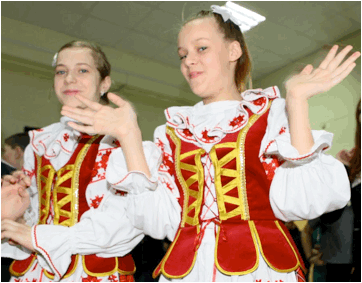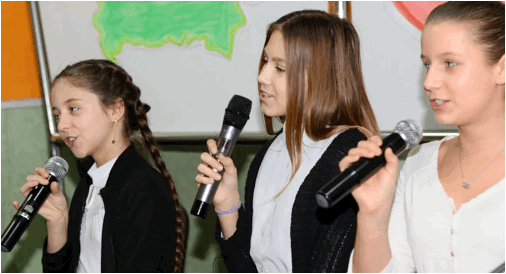 There was a lot of dancing (including the ever-popular Chicken Dance), and a girls' group sang "Jingle Bells" — in English!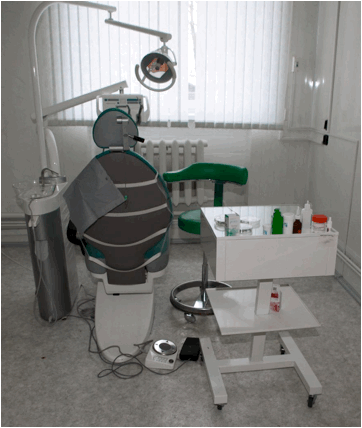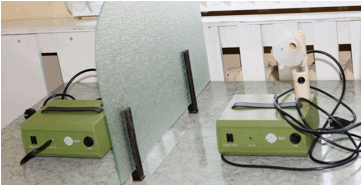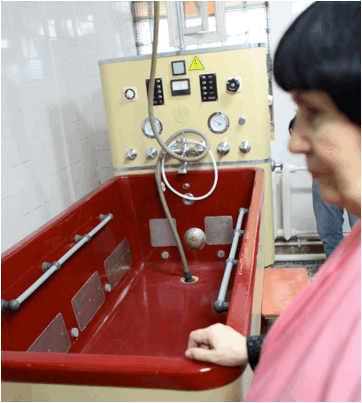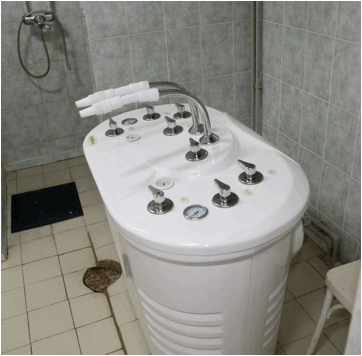 The medical area features equipment for treatment of breathing, cardiac issues, and gastrointestinal problems.
"The equipment works," Kristina reports, "but it's ancient.
If I understood correctly, this old equipment was given to them as humanitarian aid about 25 years ago. It looks it."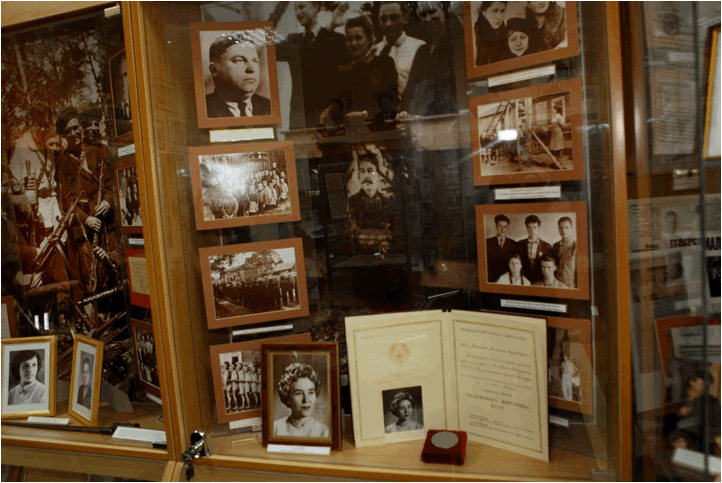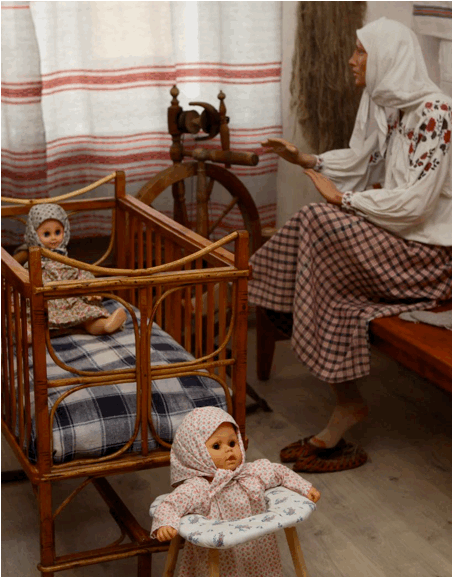 The school maintains two museums — one about the school itself, the other about Belarusian culture.
Staffers' relatives from nearby villages contributed the artifacts. "Quite nicely done!" Kristina reports.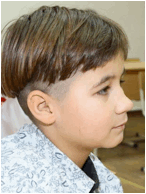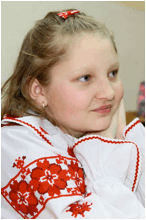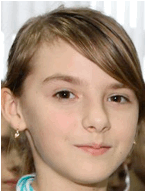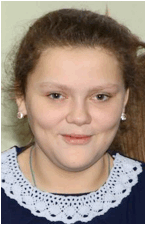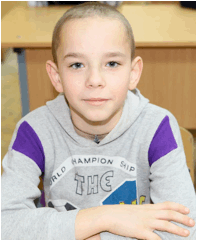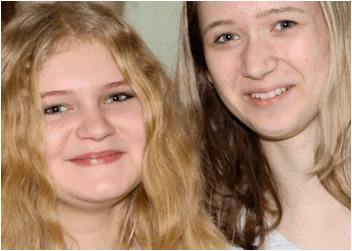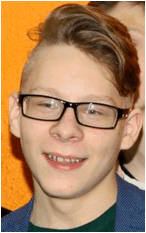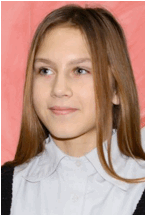 Our "Response of the Heart" team hopes to provide humanitarian aid for the care of these children, especially medical equipment to help with breathing problems.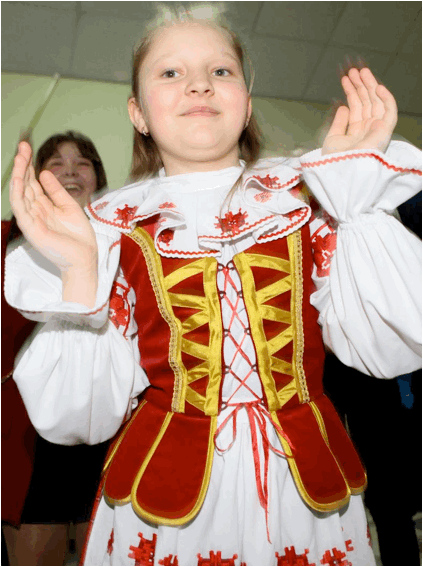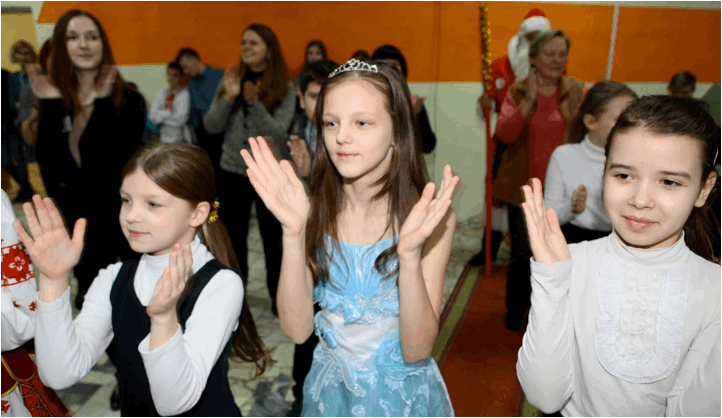 More adventures to come!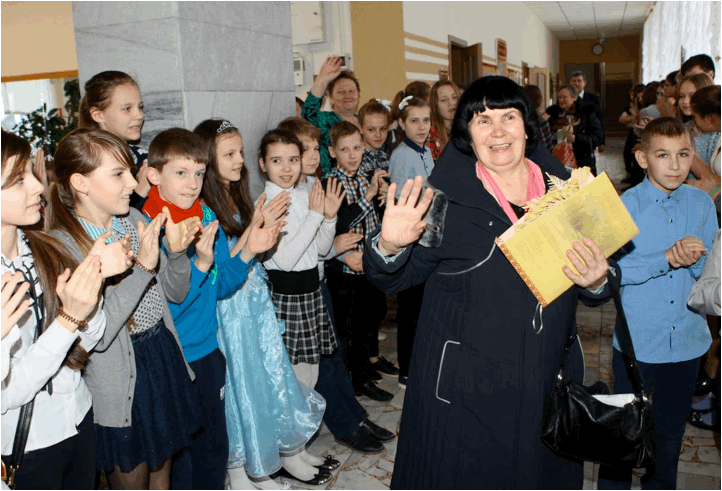 Thanks for journeying with us!
Much love,
Doug Brendel
To follow our photo blog — click here and choose "Follow"
To support New Thing online or sign up for regular email updates — click here
To auto-give each month — click here
To send a check by snail mail — New Thing, 403 Linebrook Road, Ipswich MA 01938
Thanks again!