is your love in action, inside the former Soviet Union
Curious about where NewThing.net came from?
A report from Doug Brendel to all who support or follow our New Thing ministry in Belarus...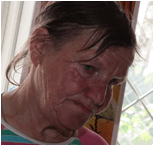 Homeless, maybe ... poor, yes ... but
LOVED!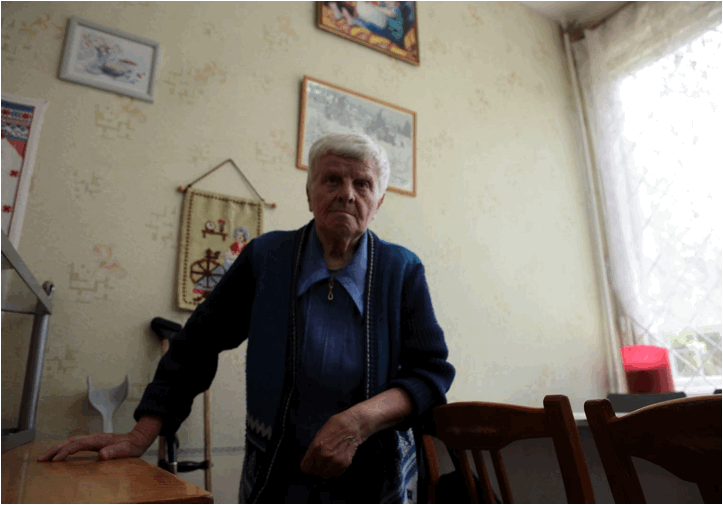 Your support for New Thing offers dignity ... faithful care ...
and a hot meal to the needy ones of Minsk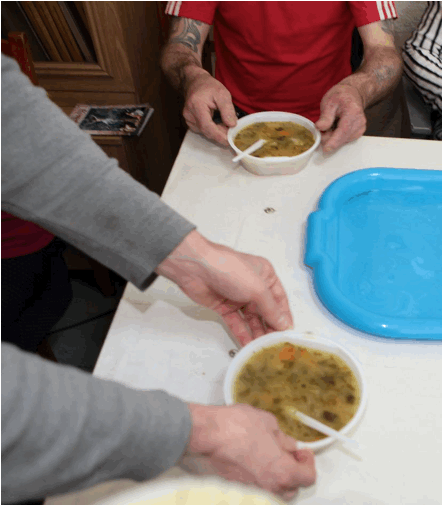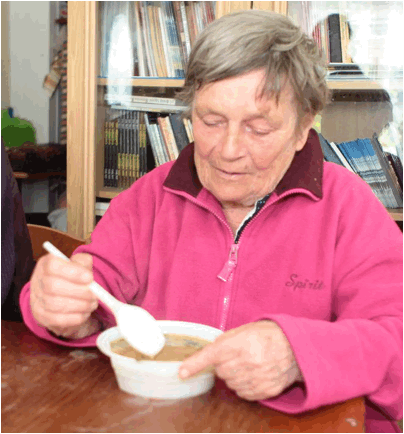 We have the privilege of feeding a hot lunch every day to as many as 160 of Minsk's homeless and poor in the wintertime, 80 or so each day in the summertime.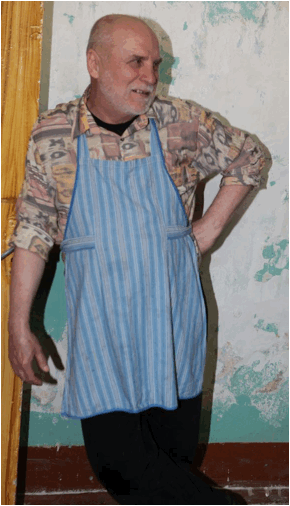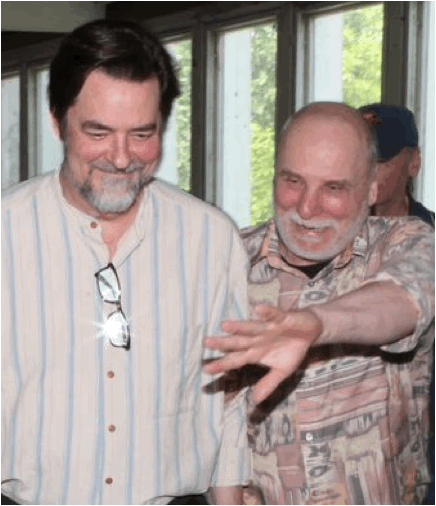 In spite of myriad challenges operating such a ministry, chief cook Valery is boundlessly energetic and cheerful.
It was a shock to get a photo of him standing still for a moment.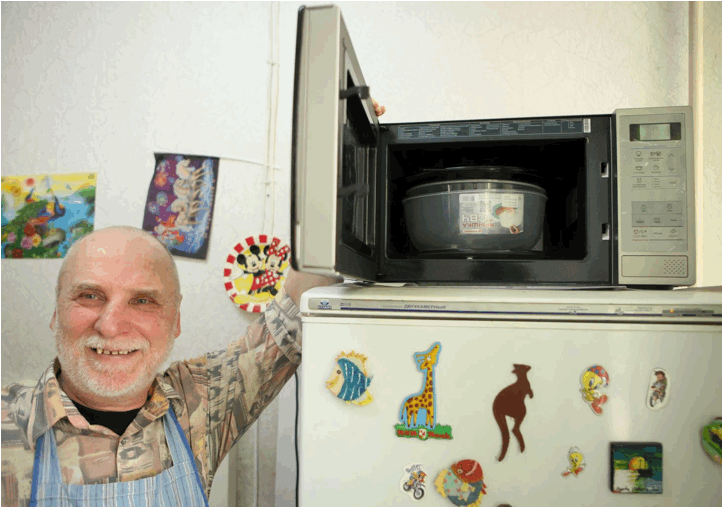 He was eager to show off his brand-new microwave — a gift from New Thing!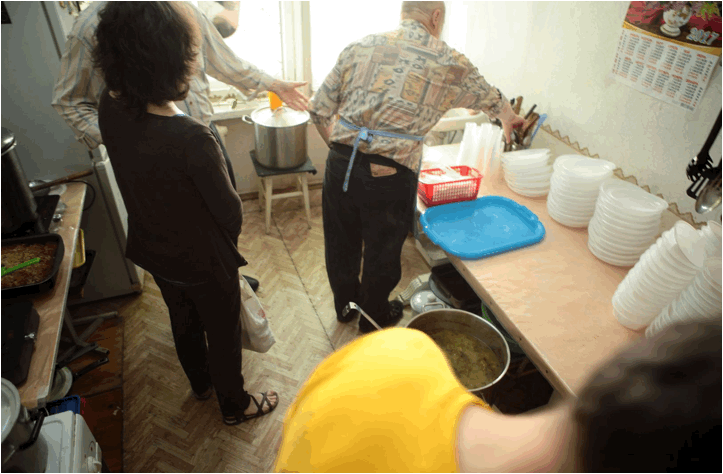 I'm amazed that Valery feeds so many people — and so well — from this tiny kitchen.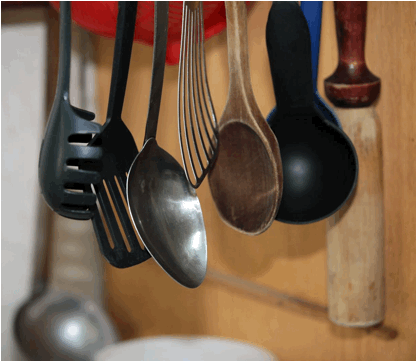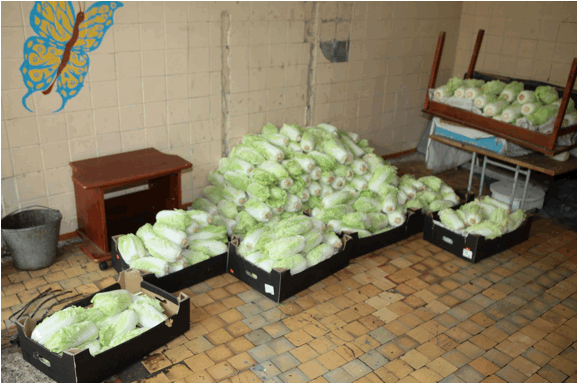 Valery cooks with whatever ingredients he can get hold of. (Today: a pickle soup and cabbage-and-rice ragout.)
Even though Valery gets lots of donations from farmers and grocers, we're struggling to fund the budget.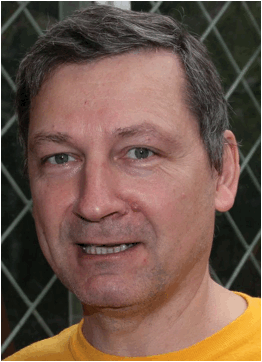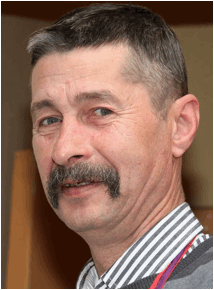 Pastor Sasha (left) is in his third decade of feeding the homeless and poor of Minsk.
Viktor, formerly homeless himself, has served as his faithful sidekick for many years.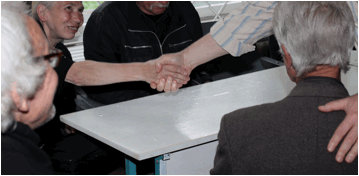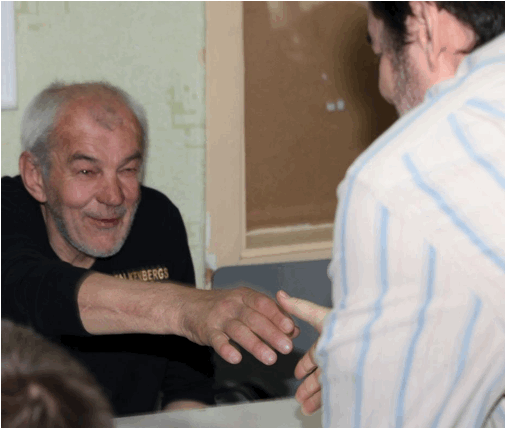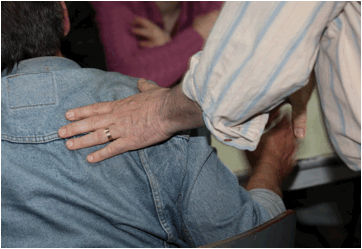 Some of these folks rarely experience the physical touch of another human being.
I make sure I get at least a handshake with each individual.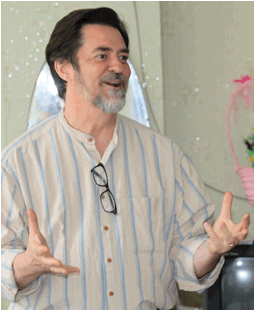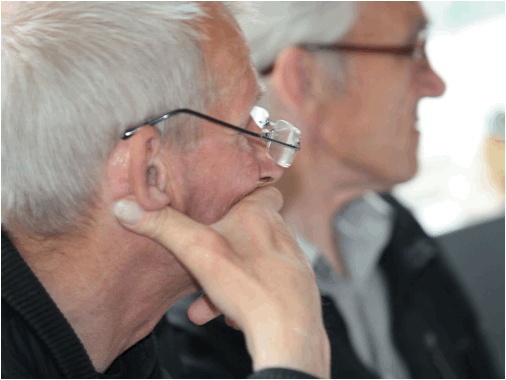 There's a Bible study every day at noon, before lunch at 1. Even though the study is optional, most of these folks show up for it.
It's not legal for an American to preach without official permission, but I was invited to "bring greetings from the U.S."
So I did. For about half an hour. I told them they are loved. By God, and by you.
Thanks for journeying with us!
Much love,
Doug Brendel
To follow our photo blog — click here and choose "Follow"
To support New Thing online or sign up for regular email updates — click here
To auto-give each month — click here
To send a check by snail mail — New Thing, 403 Linebrook Road, Ipswich MA 01938
Thanks again!