is your love in action, inside the former Soviet Union
Curious about where NewThing.net came from?
A report from Doug Brendel to all who support or follow our New Thing ministry in Belarus...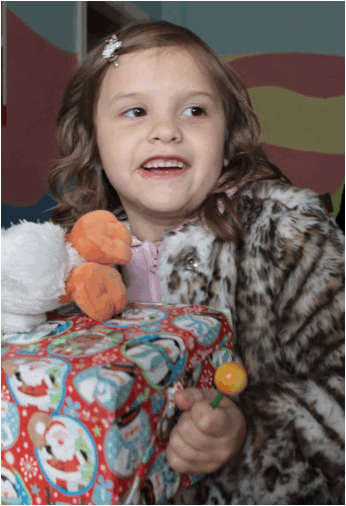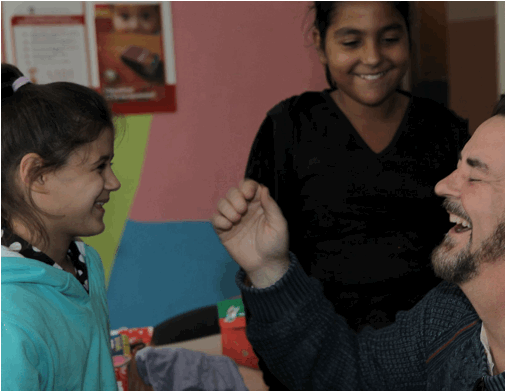 Back where we began...
Your love, still going strong!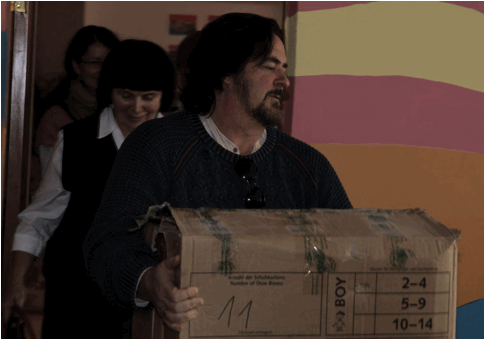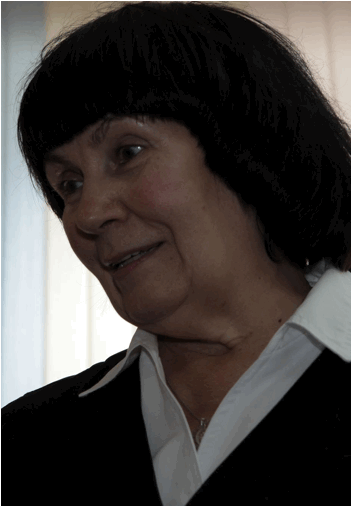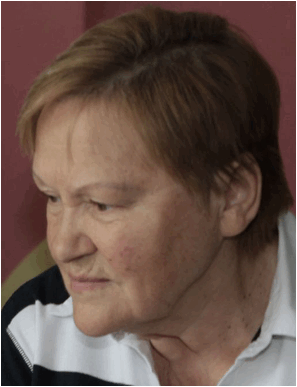 It was 10 years ago that we first linked our hearts and hands with "The Great Kozovaya," Lydia Danielevna, and our "Response of the Heart" team in Minsk.
Our very first challenge was to help the shelter for abused & abandoned children in the town of Zhodino.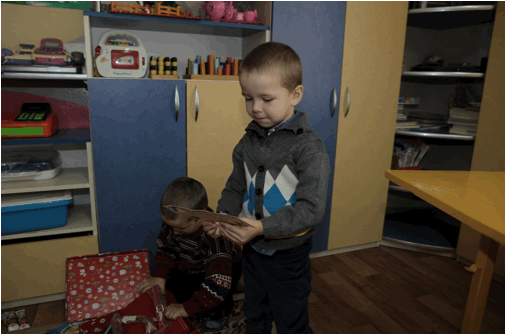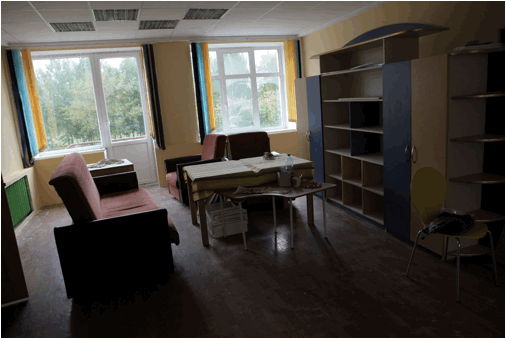 Since that day, generous friends of New Thing have given $100,000 to completely refurbish the facilities, including dorms, offices, kitchen, laundry, and more.
This is now widely acclaimed as the finest shelter in the entire Republic of Belarus.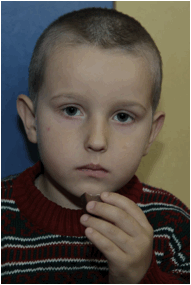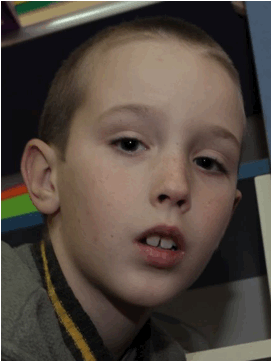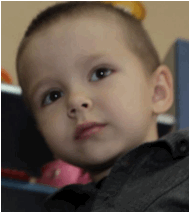 I wish such a place were not needed, but it still is.
There always seems to be another child mistreated, ignored, left to survive alone.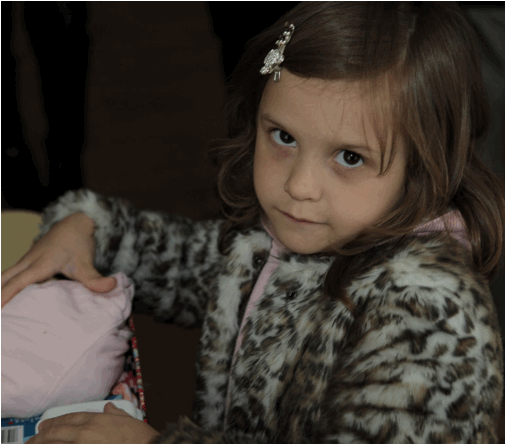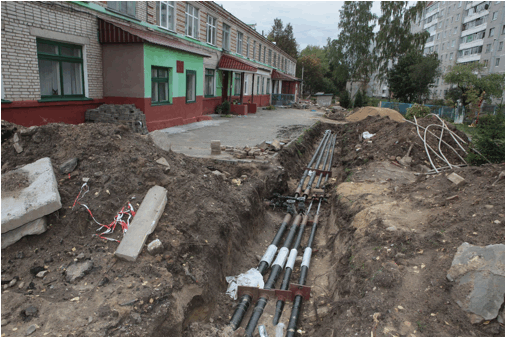 It was cold in the building. Some children were wearing winter gear.
A big pipe-laying project out front had temporarily cut off the facility's hot water.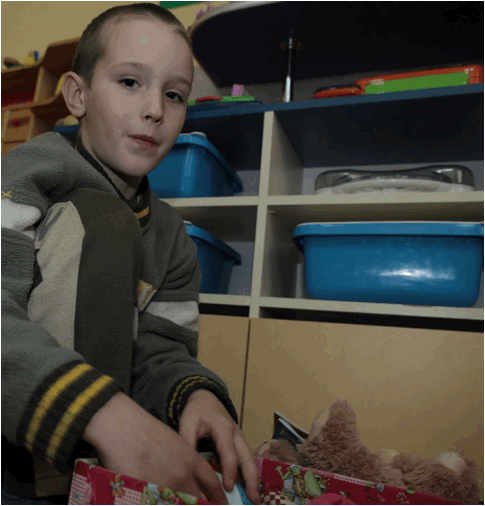 Misha (Mikey), Zhennya (Eugene), and Mattvei (Matthew) were the only children in the shelter program at the moment.
Another five were in the hospital, stricken by a nasty virus the week before.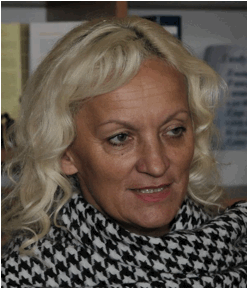 A team of professional staffers here has 6 months to make the home safe for the child's return.
Otherwise, the child is placed with relatives, or placed for adoption, or placed in a foster home.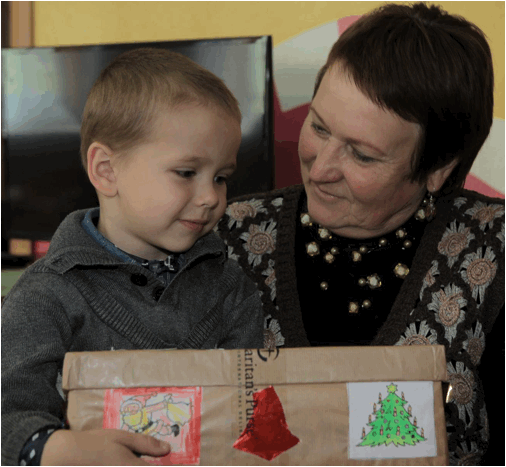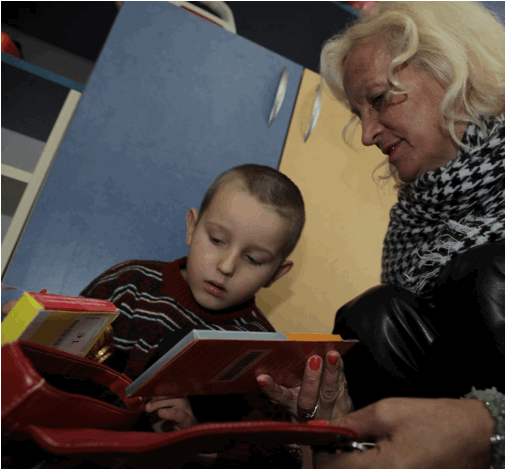 Director Liudmila Mikhaelevna (left) has been serving here for 9 years, assistant director Alla Viktorievna even longer.
Workers survive on meager wages and use their own funds when they can to provide what the state budget won't allow.
New Thing's support is a godsend to them.
The workers are consistently camera-shy, but this time I was able to get just one to pose!
"Oh no!" she shrieked at first. "I'm going to be seen in America!"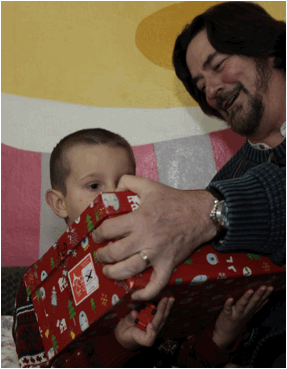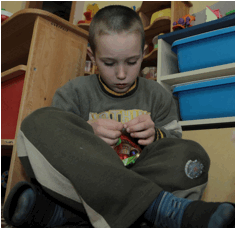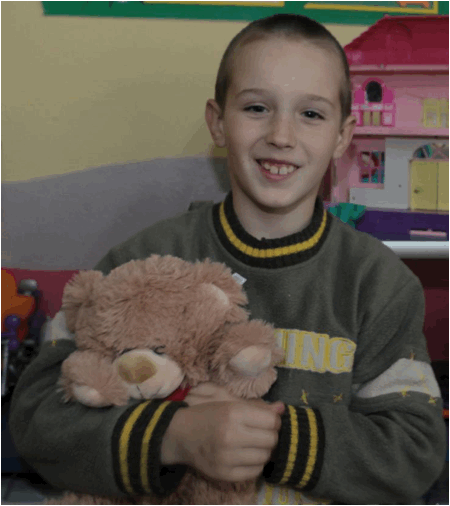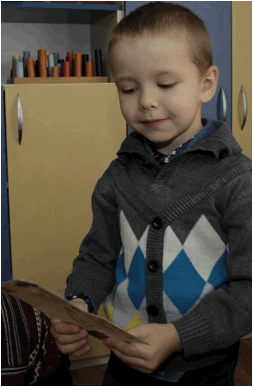 We brought gift boxes donated by Samaritan's Purse.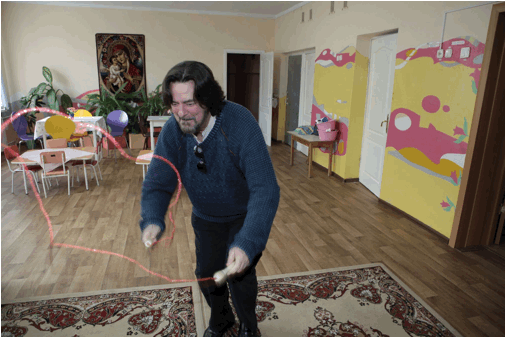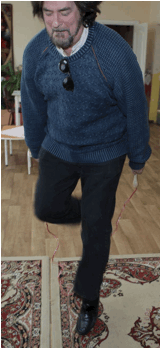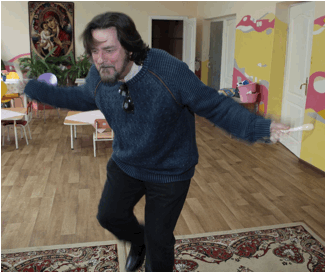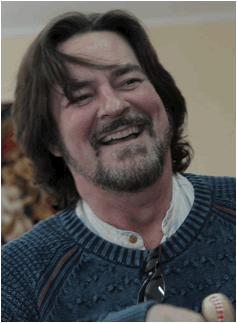 One gift box contained a jump rope — which I should have left alone.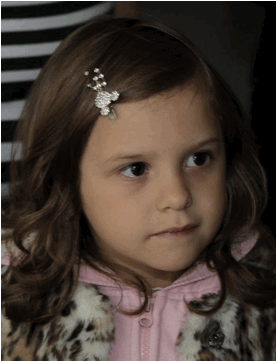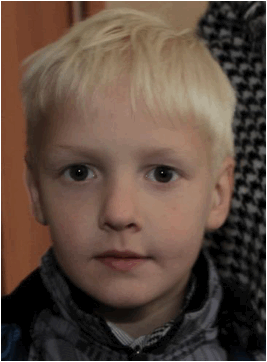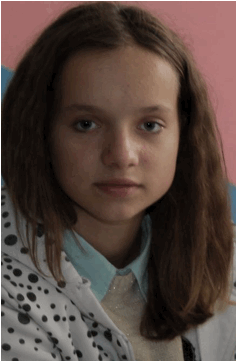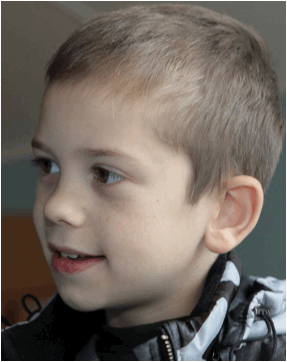 One of the most exciting innovations at the Zhodino shelter is the addition of "Domik" (little house), an after-school center for at-risk children.
The goal: to keep children from winding up abused or abandoned.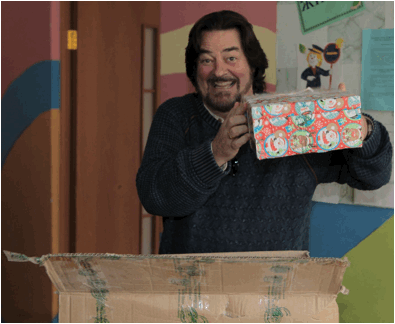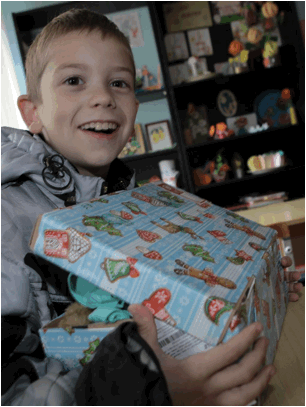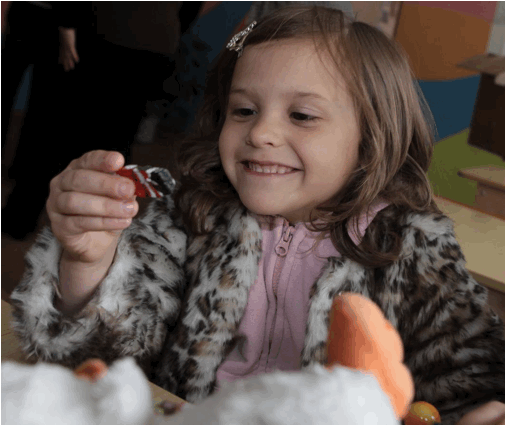 Domik kids get gift boxes, too!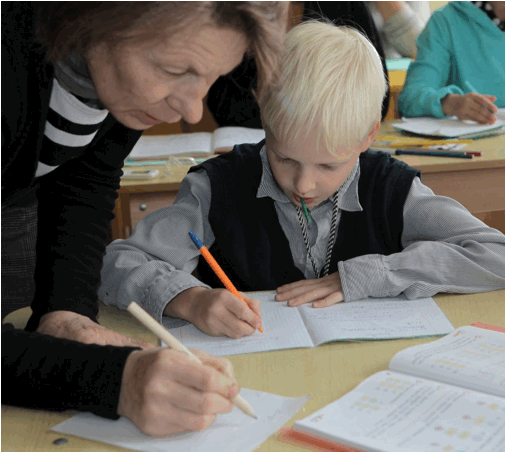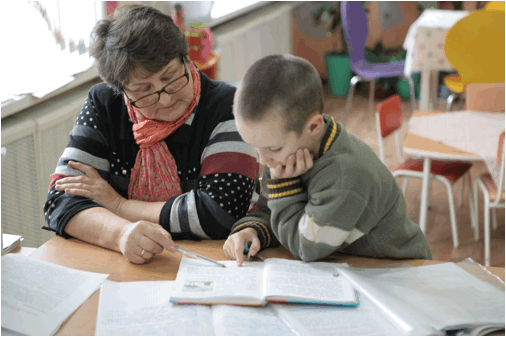 Grown-ups help with homework. A local church donates funds for after-school snacks. There are games and activities.
A friend of New Thing gave to construct a kitchen, too, to help children learn to cook for themselves and their siblings when parents are unable or unwilling.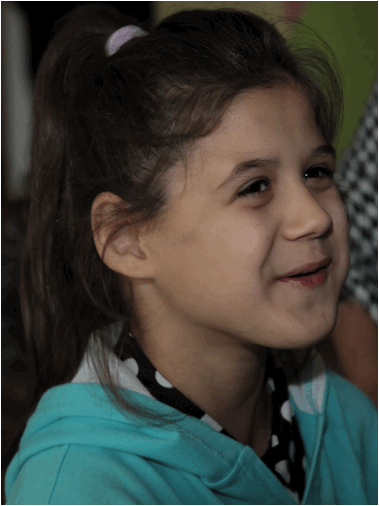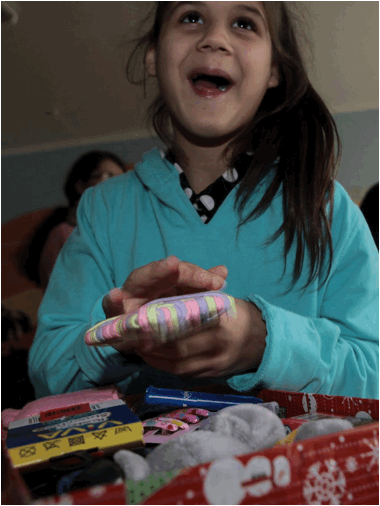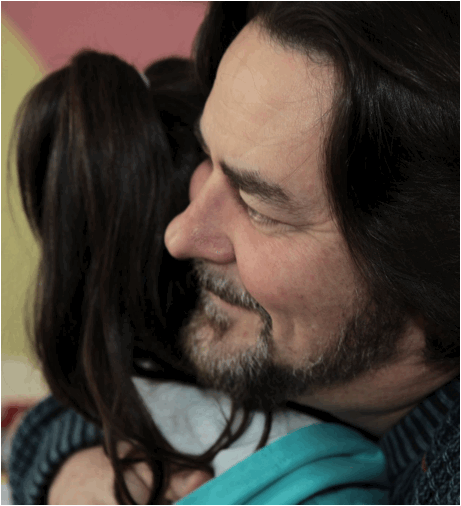 We met little Vera years ago, in the shelter. She was born in prison.
She eventually went to a foster family, where today, at 9, she's doing great — and loving the Domik!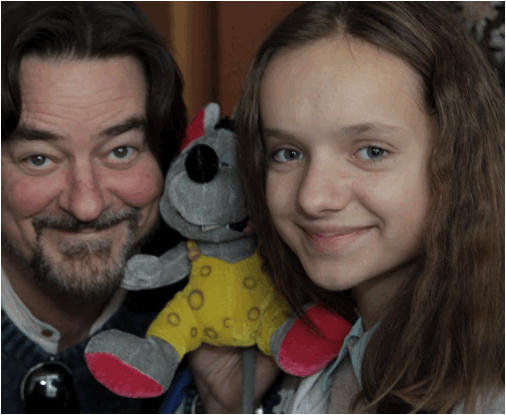 Alina, too, remembered us from her early childhood.
She likewise has made the heartening move from "shelter kid" to Domik participant.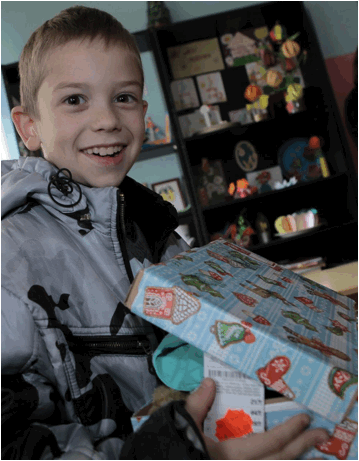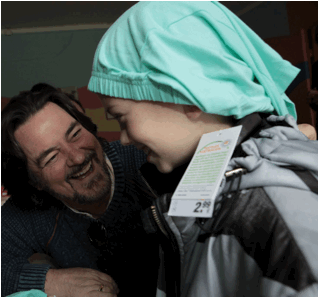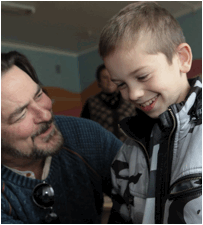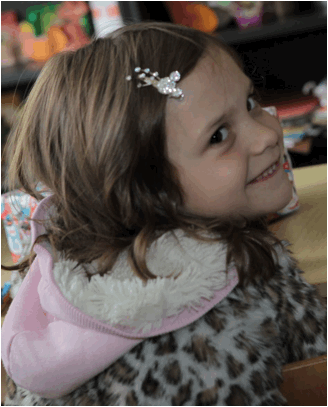 Marc and Lana, brother and sister, love the Domik.
But a visit from an American, and gift boxes, were especially great!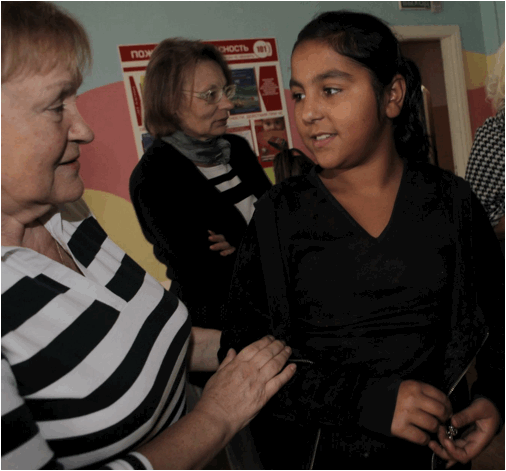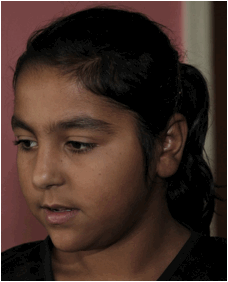 Camilla is a "gypsy" — the term is acceptable in Belarus, where the politically correct "Roma" designation is unknown.
It's very rare to see a dark-skinned person in this country. They often struggle in this culture.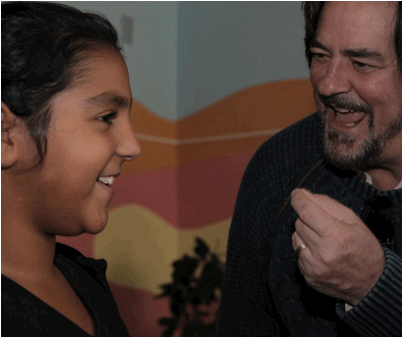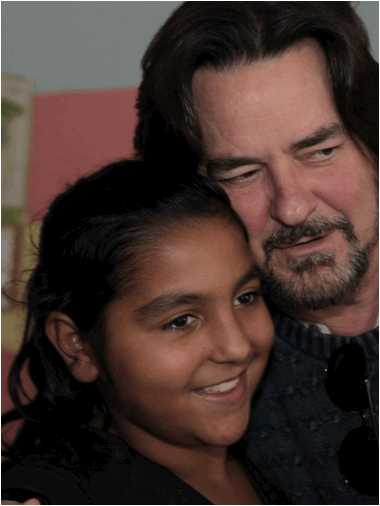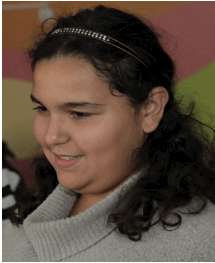 But Camilla and her camera-shy older sister (at right) enjoy the Domik, and their family seems to be assimilating well.
(The girls first arrived, weeks ago, via horse-drawn cart, driven by their father. The other kids were jealous!)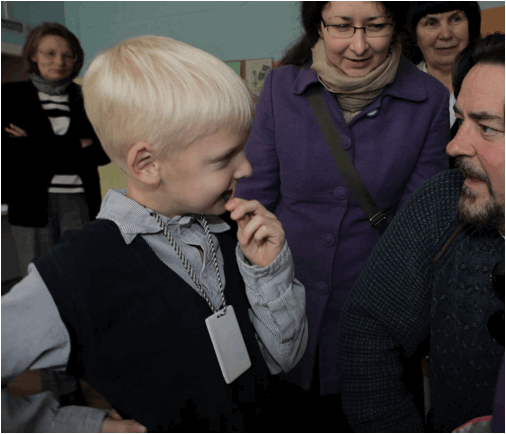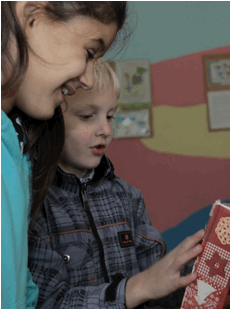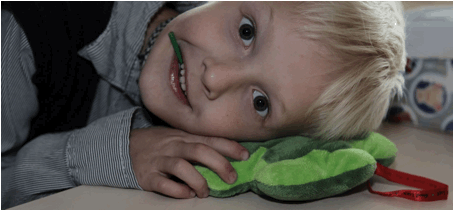 Little Igor was extremely puzzled. "Why don't you speak Russian?" he queried.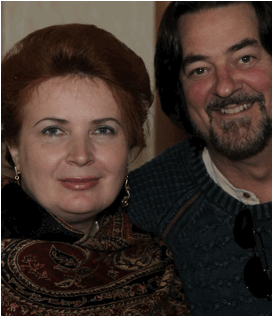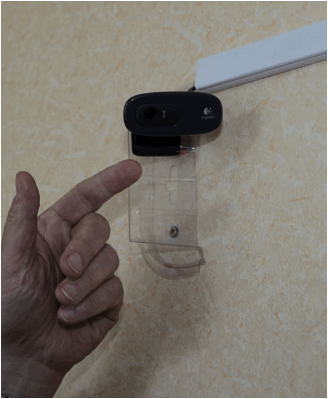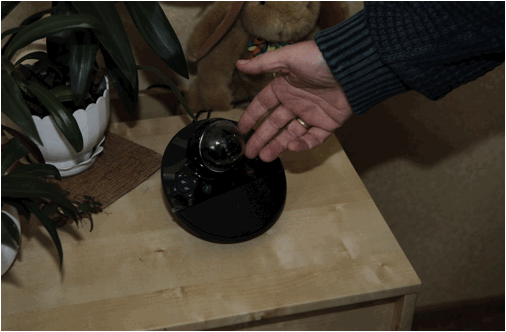 The latest innovation is Zontik (literally, little umbrella). It's a facility upstairs where psychologist Natalia deals with troubled children.
A closed-circuit video system enables her to interview children who have suffered or witnessed crimes.
This spares the child the additional trauma of testifying in court, often with one or both parents present as defendants in the case.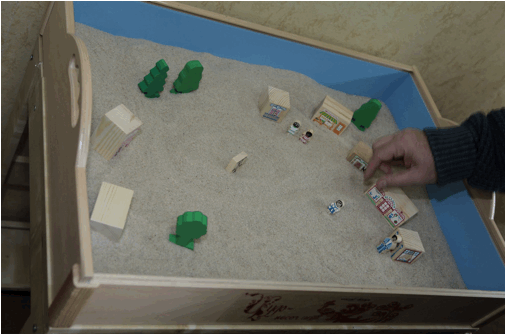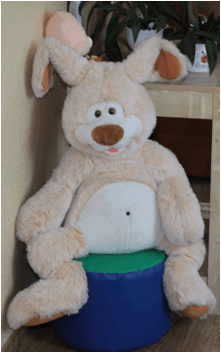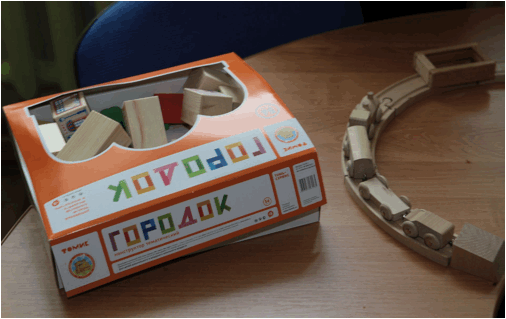 Natalia is also developing a teen suicide-prevention group, a parenting class for young moms, and a one-on-one counseling program.
These are all pretty commonplace in America but are desperately lacking in Belarus.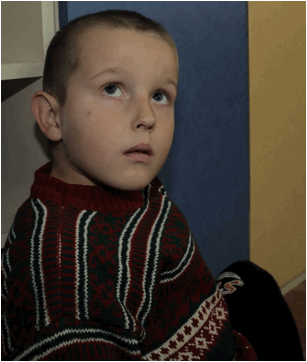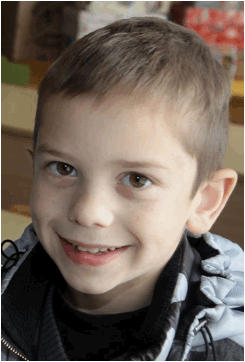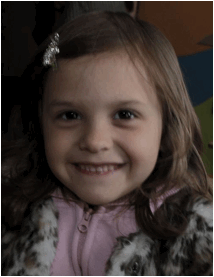 And we have the privilege of taking part in it all!
More photos to come.
Thanks for journeying with us!
Much love,
Doug Brendel
To follow our photo blog — click here and choose "Follow"
To support New Thing online or sign up for regular email updates — click here
To auto-give each month — click here
To send a check by snail mail — New Thing, 403 Linebrook Road, Ipswich MA 01938
Thanks again!