is your love in action, inside the former Soviet Union
Curious about where NewThing.net came from?
A report from Doug Brendel to all who support or follow our New Thing ministry in Belarus...

Tons o' love ... In fact, 50 feet of it
Compassion by the truckload
We're busy! Our staffers Oleg & Luda departed America on Thursday, I followed them to Belarus on Sunday,
and in between, our "Response of the Heart" team in Minsk took delivery of two huge loads of love...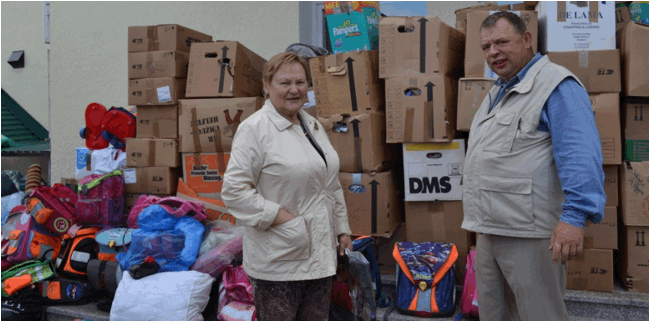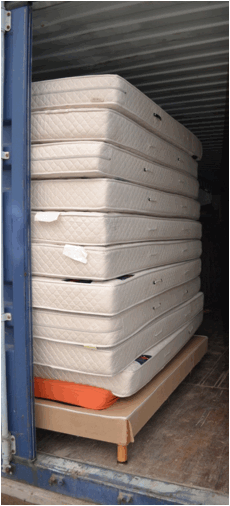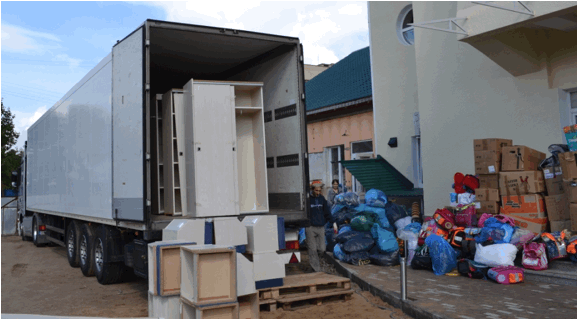 Lydia Danielevna oversaw a massive shipment of donated goods from Germany.
Danke! to driver Waldemar Akulenko.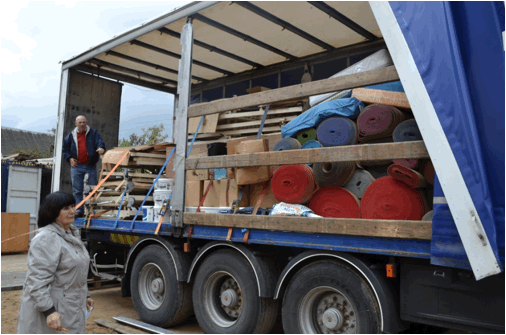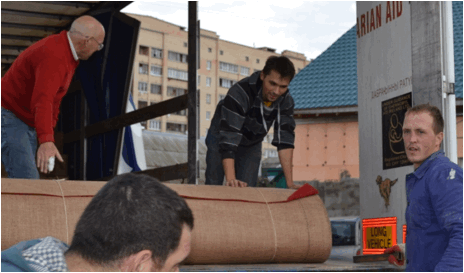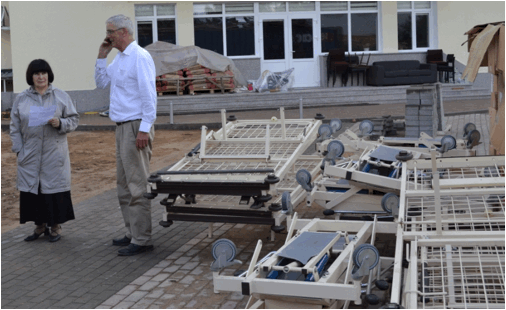 "The Great Kozovaya" supervised a separate shipment from our friends at Chernobyl Aid Ireland, headed by the indefatigable Liam Grant.
All of the aid you see here will be distributed to people in serious need, all over the country.
Generous supporters of New Thing make it all possible, by providing 100% of the Minsk team's budget. Thank you to all who give so faithfully!
I'll be in Belarus for the next 2 weeks. More photos to come.
Thanks for journeying with us!
Much love,
Doug Brendel
To follow our photo blog — click here and click "Follow"
To support New Thing online or sign up for regular email updates — click here
To auto-give each month — click here
To send a check by snail mail — New Thing, 403 Linebrook Road, Ipswich MA 01938
Thanks again!