is your love in action, inside the former Soviet Union
Curious about where NewThing.net came from?
A report from Doug Brendel to all who support or follow our New Thing ministry in Belarus...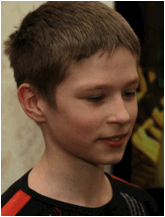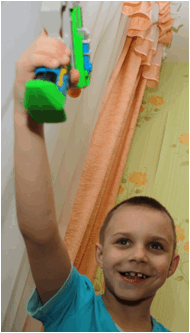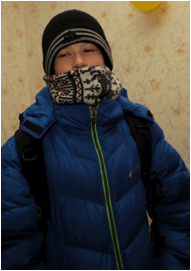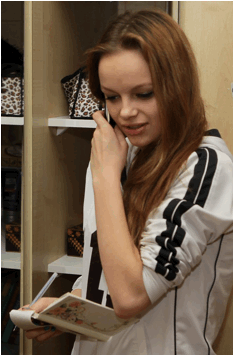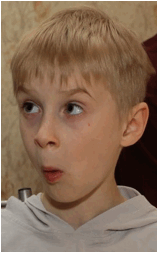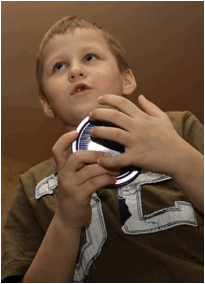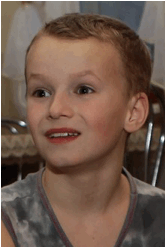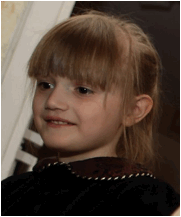 Welcome to the Golotin family
Louder by the dozen!
We have the joy of helping more and more foster families in Belarus.
The government is moving away from big institutions, like orphanages, and placing abused or abandoned children in families.
The state provides a large apartment or house, and a (painfully small) stipend — and the parents are heroes!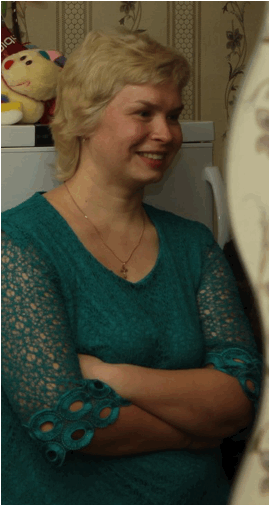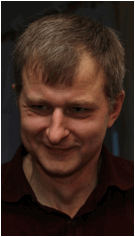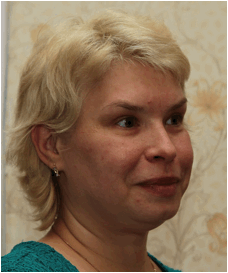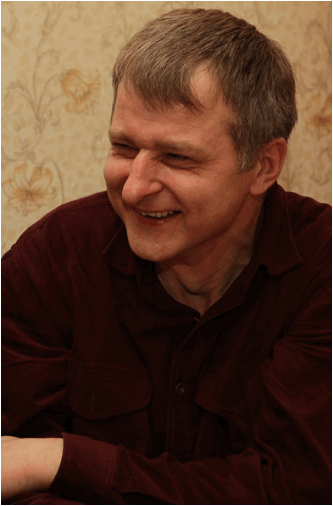 Alexander and Valentina began serving as foster parents a year ago.
Their apartment is huge — but it's also absolutely jammed with kids ... and kids' stuff!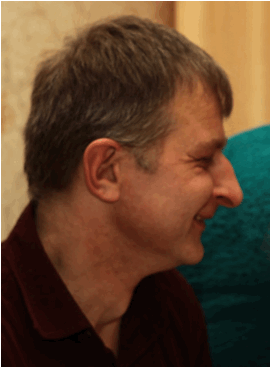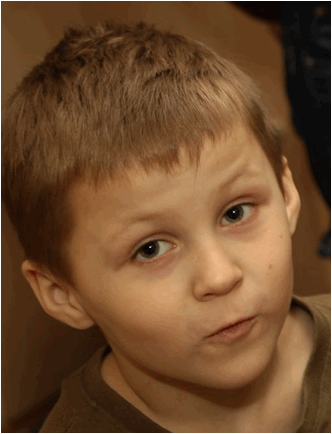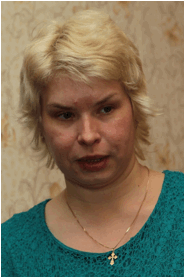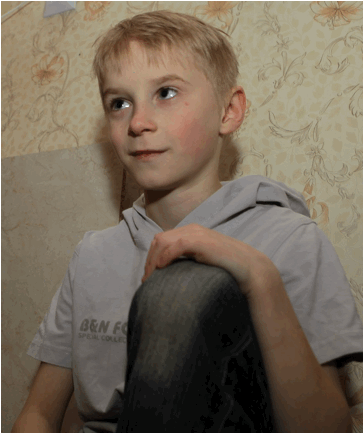 Kozovaya (center) and our "Response of the Heart" team provides clothing and other humanitarian aid to this family.
(The children's favorite treat: corn flakes!)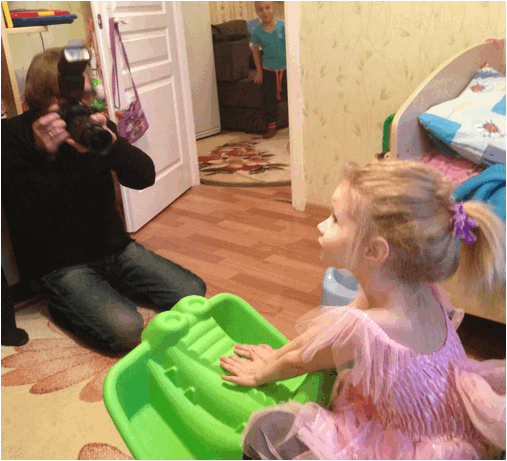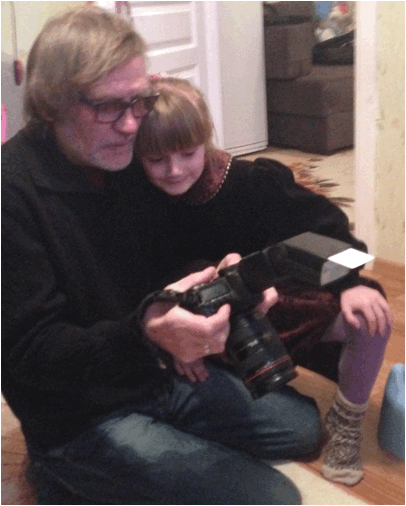 Vera is the "princess." Mama describes Ira, on the other hand, as "the boss of the family."
Ira wasn't interested in posing; she immediately demanded to inspect Oleg's work!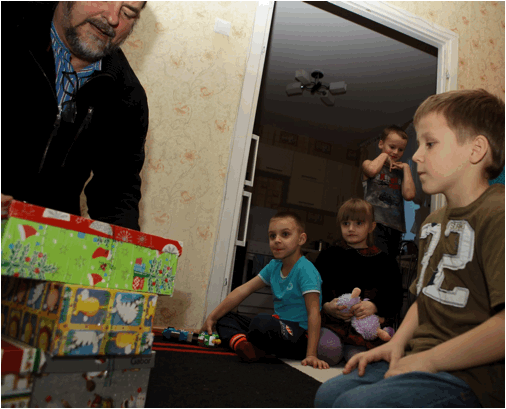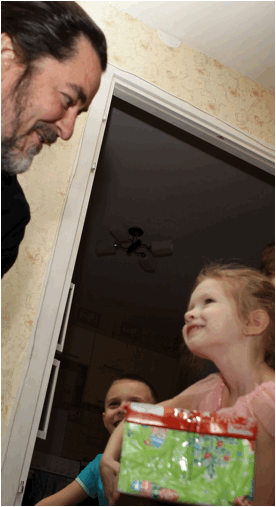 We brought shoeboxes full of surprises, donated by a group in Germany.
New Thing's funding of "Response of the Heart" makes it possible for this type of donation to come into the country.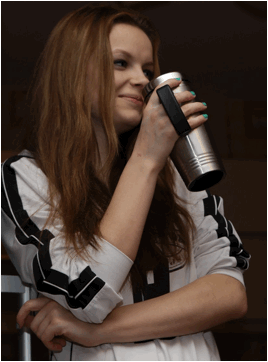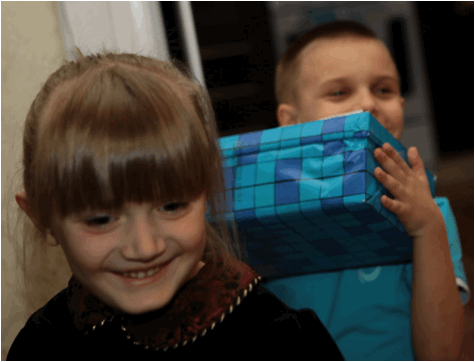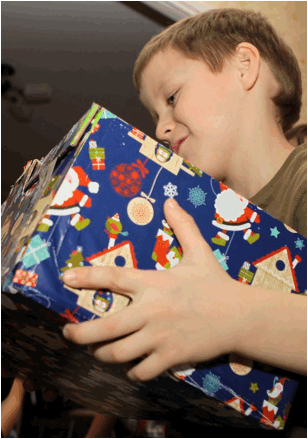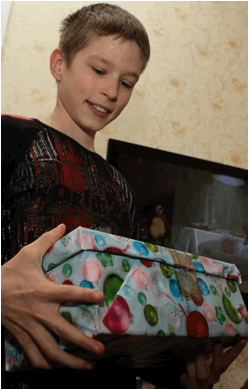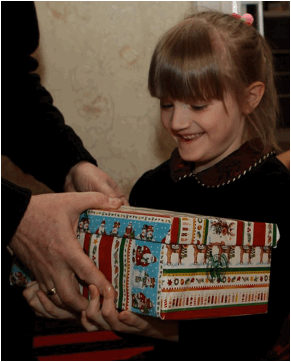 The children's anticipation was palpable. But they waited patiently for the distribution to be complete.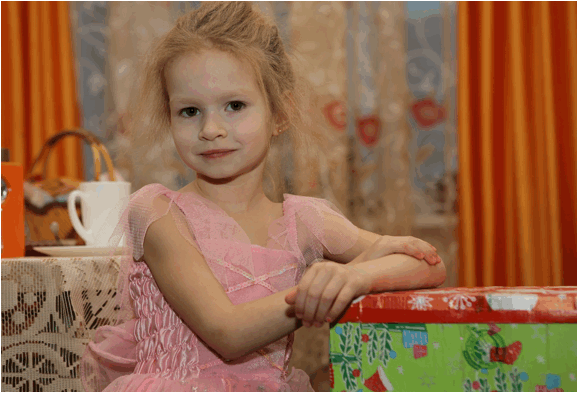 Photographer Oleg found Vera waiting quietly for the signal to open presents.
"I'm ready for my close-up, Mr. Yarovenko."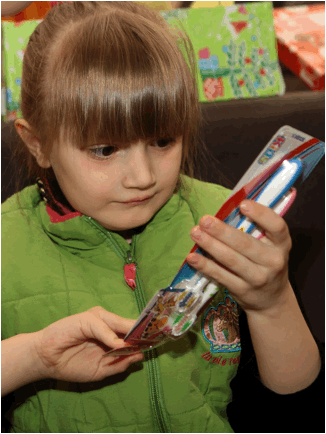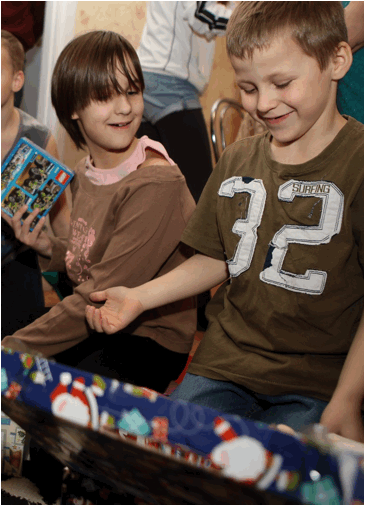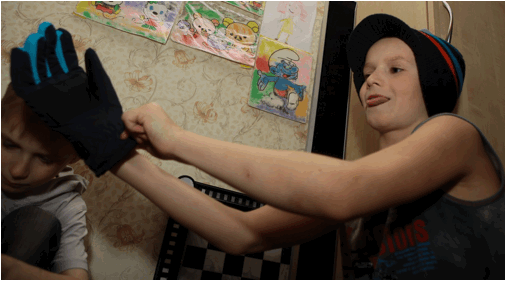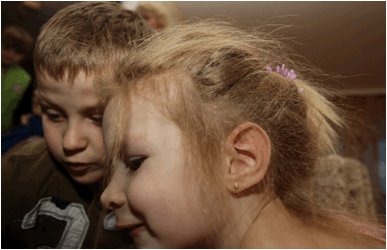 It was lovely to witness their sheer delight of the children as they made their discoveries — and inspected each other's wares. No two boxes alike!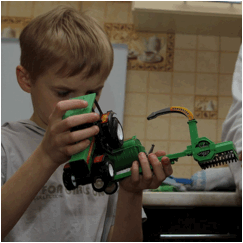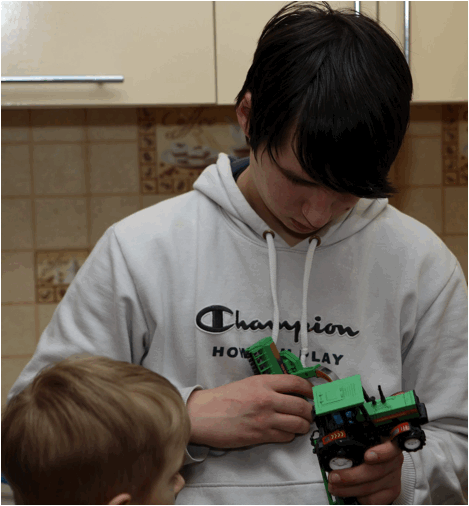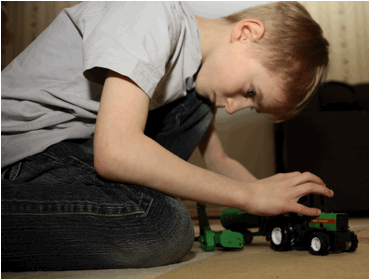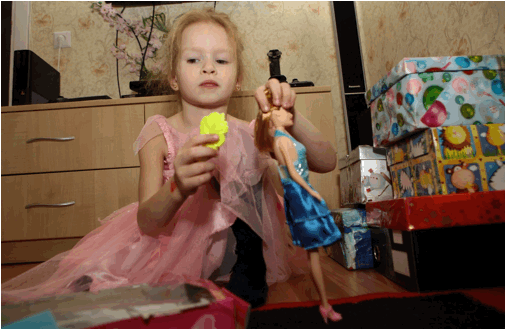 Can't figure it out? Big brother to the rescue.
Little Vera promptly set about combing her new Barbie doll's hair.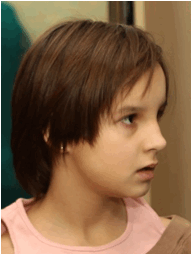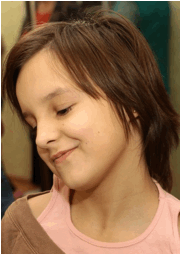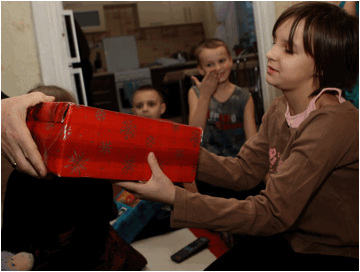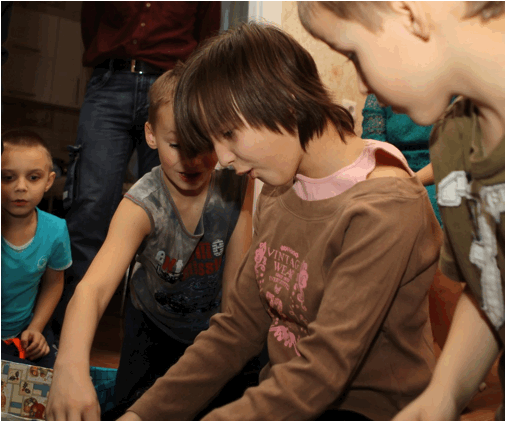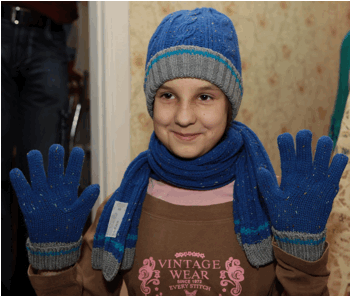 Anastasia is typically the cynic of the family. But even she was blown away by all the stuff in her box!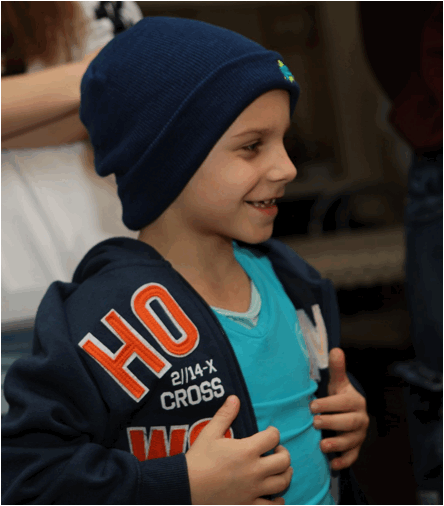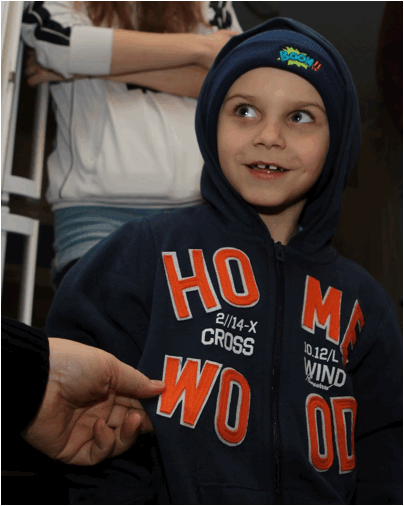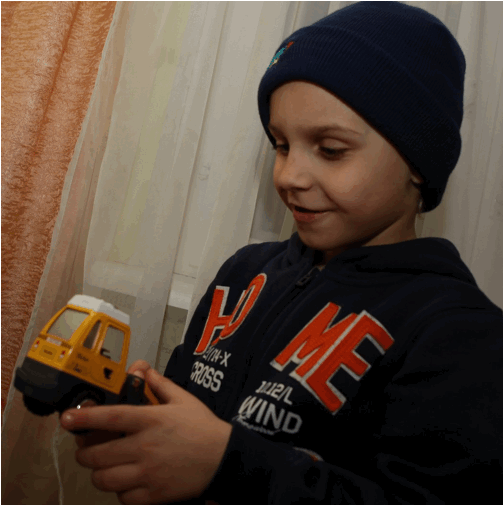 Lyosha was pleased to receive a sweatshirt from Homewood, Illinois.
How a Chicago-area sweatshirt got donated by a German family to a Belarusian boy, I don't know...
Except that your support for New Thing made it possible for such a gift to arrive, and to be shared.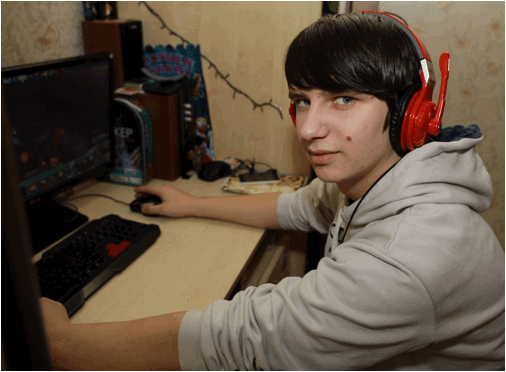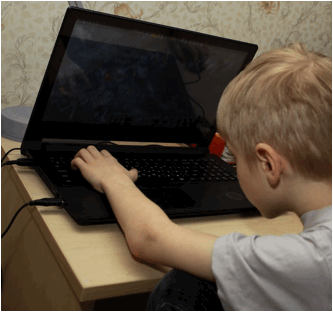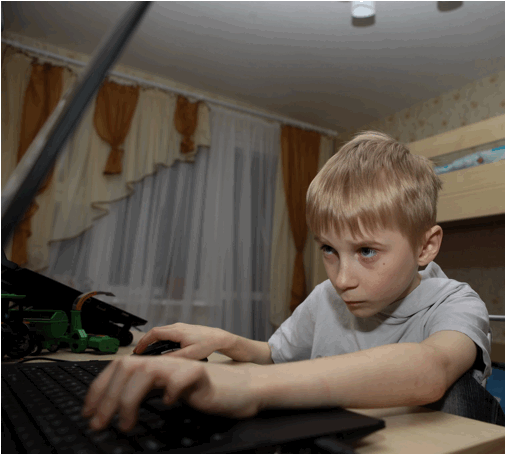 The entire family shares a single computer. It's impossible — except that somehow they make it work.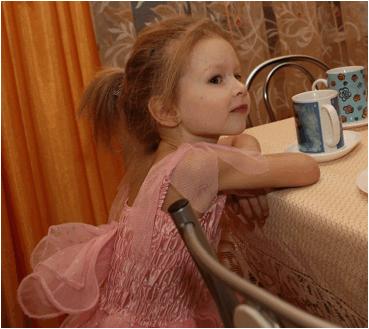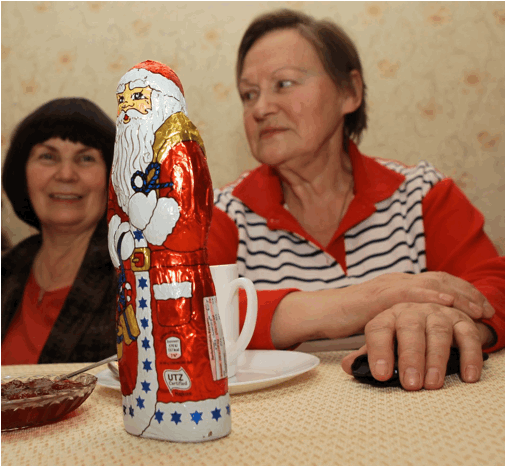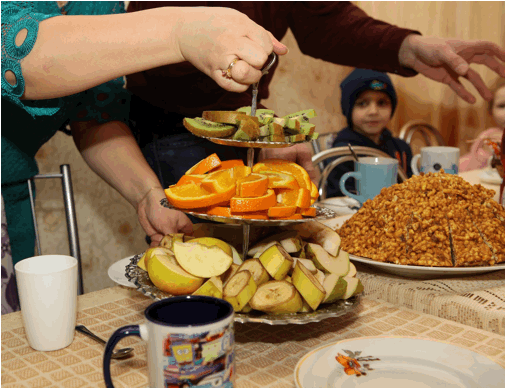 Imagine feeding a group this size. Fortunately the children have cascading school schedules, so they don't all arrive home at the same time. (And yes, one of the gift boxes contained a huge chocolate Santa.)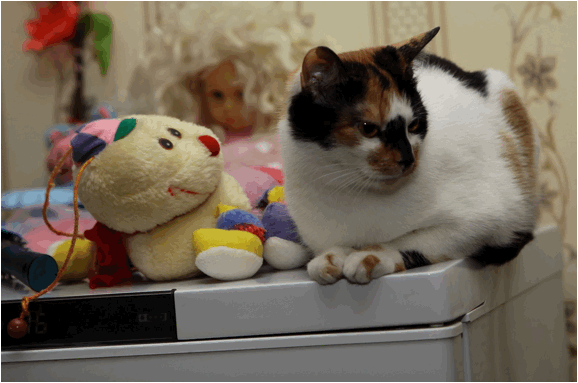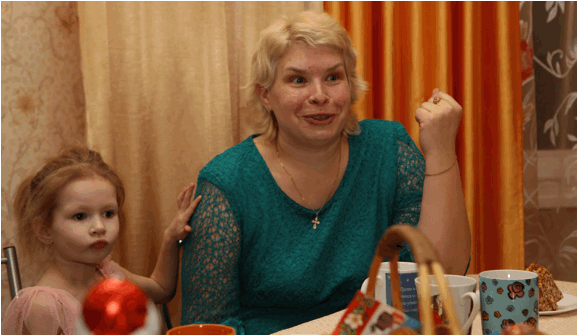 The cat watches the children, the chiburashka watches the cat. And you watch the chiburashka, I guess!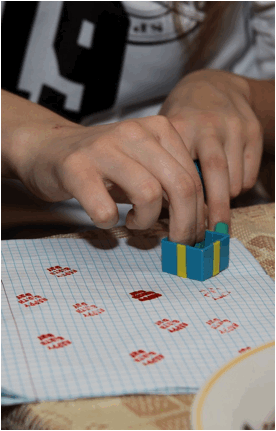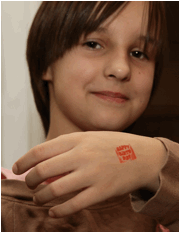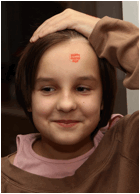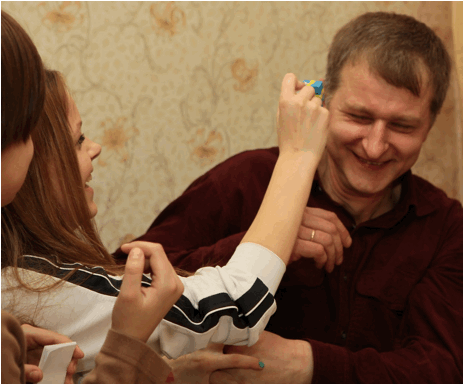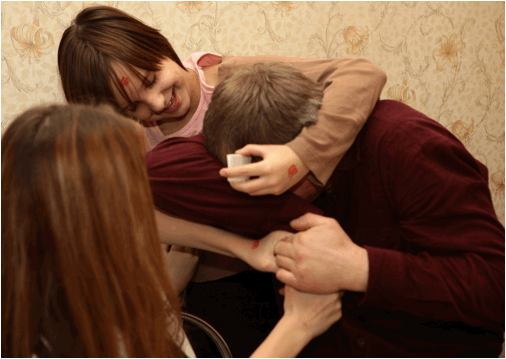 In one gift box: a "Happy birthday" rubber stamp. Sasha and Anastasia decided Papa needed a tattoo or two, too.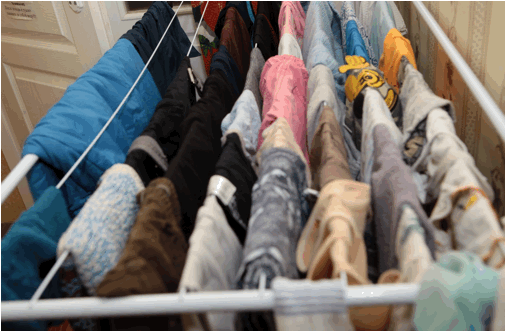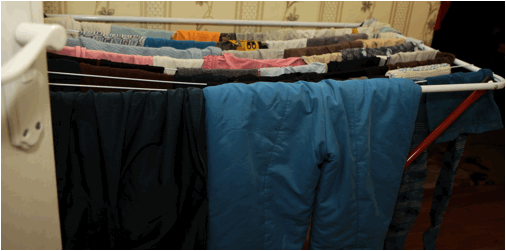 Laundry is a constant operation here. The family's washing machine is almost dead.
I hope we'll be able to get them a new one before the end comes.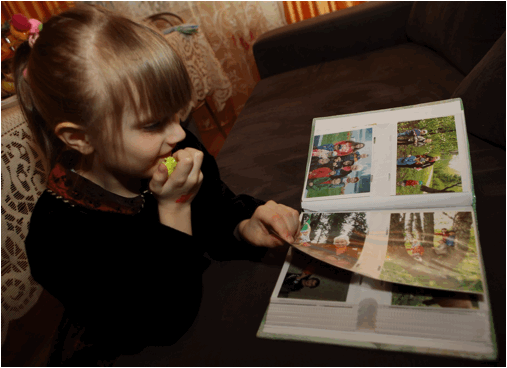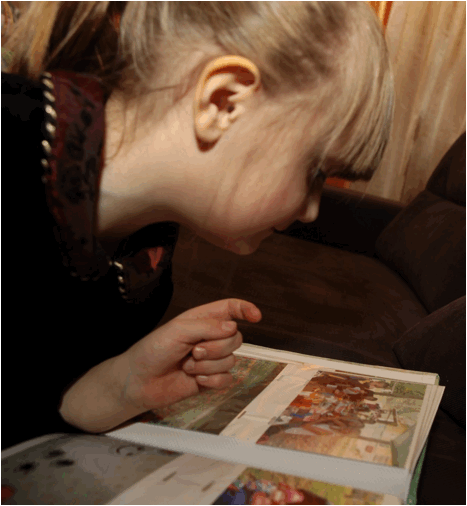 In the midst of the mayhem, photographer Oleg found Ira alone, studying a scrapbook of family photos.
Having a family is something most of us have the pleasure of taking for granted.
Here, it's a matter of God's grace in action.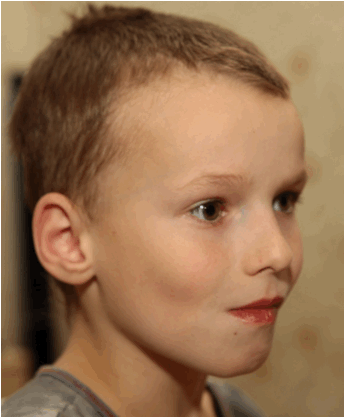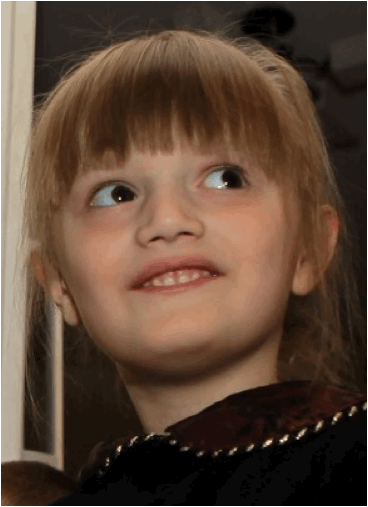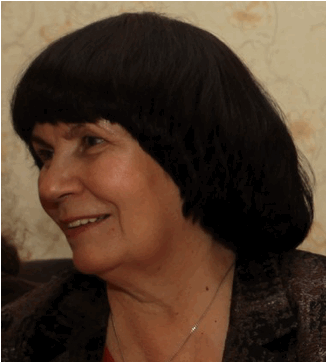 Thanks for journeying with us!
More photos to come!
Much love,
Doug Brendel
To follow our photo blog — click here and click "Follow"
To support New Thing online or sign up for regular email updates — click here
To auto-give each month — click here
To send a check by snail mail — New Thing, 403 Linebrook Road, Ipswich MA 01938
Thanks again!