is your love in action, inside the former Soviet Union
Curious about where NewThing.net came from?
A report from Doug Brendel to all who support or follow our New Thing ministry in Belarus...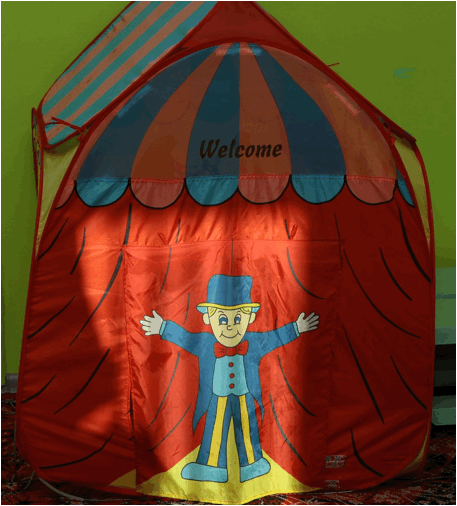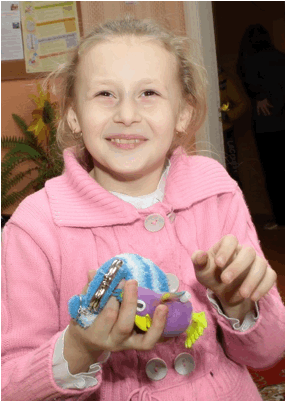 For children abused and abandoned...
Too late?
We say no
We've been committed to the children's shelter at Zhodino for 10 years.
You can see the power of love....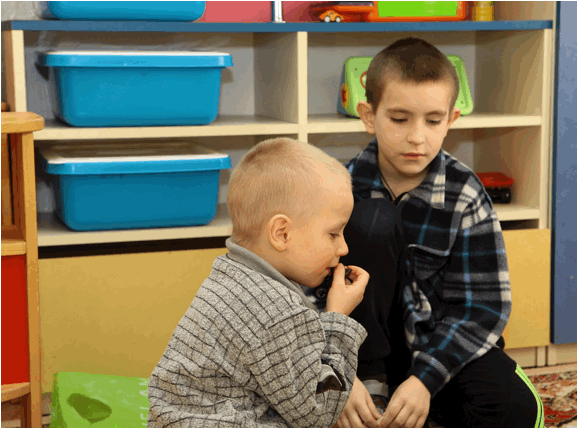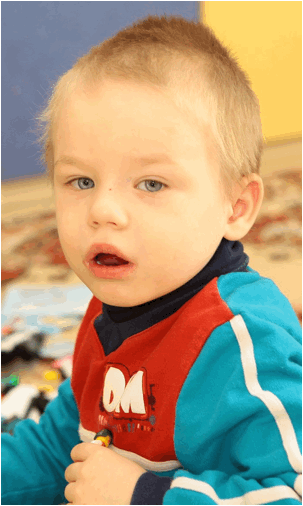 If a child is abused or abandoned anywhere in the Zhodino region, north of Minsk, the authorities bring them here, to a government-run shelter.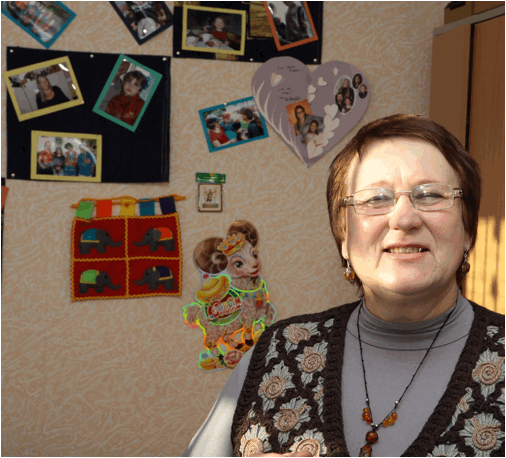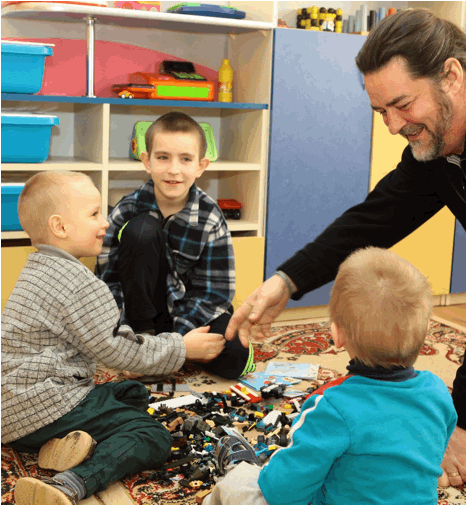 A decade ago, with the help of generous friends like you, we began renovating this decrepit facility section by section.
Today, it's cheery and warm.
Except for the fact that children still need to come here.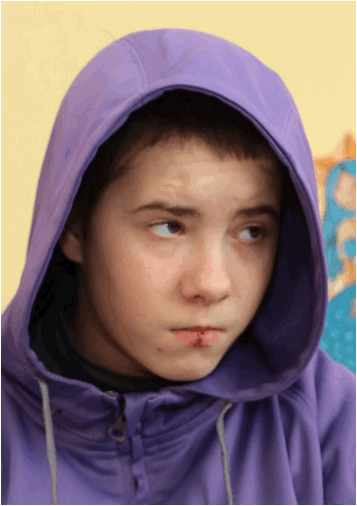 Under the Belarusian system, the professional staff here have 6 months to make the home safe for the child's return.
If it doesn't work, parental rights are severed. The child goes to relatives, or a foster family.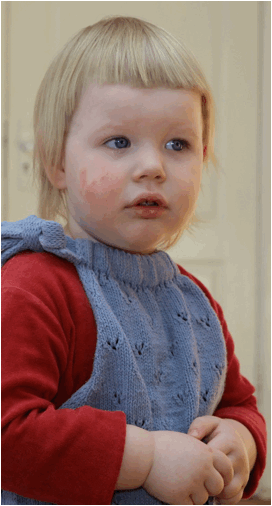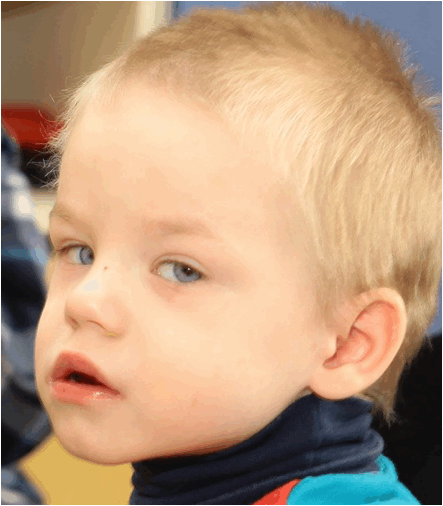 It's hard to imagine the trauma a child has suffered by the time they arrive.
The workers here (who are incredibly camera-shy) strive to make this a safe, loving place for the children.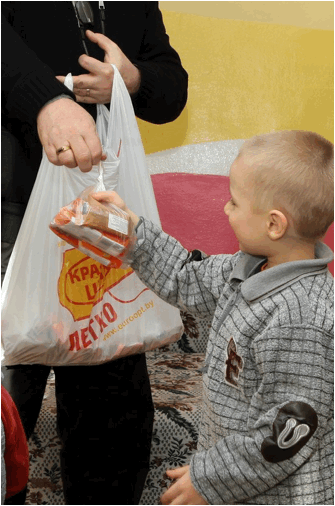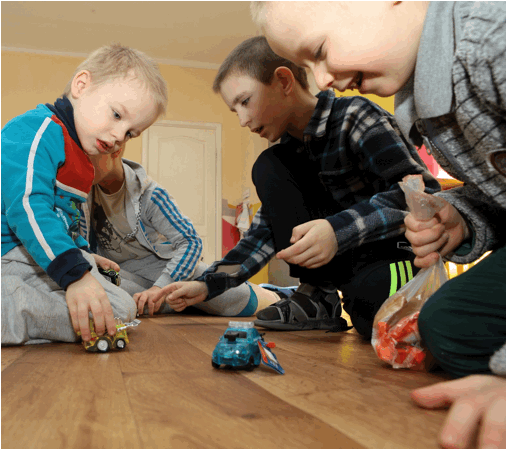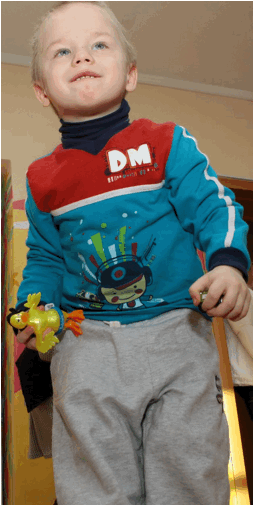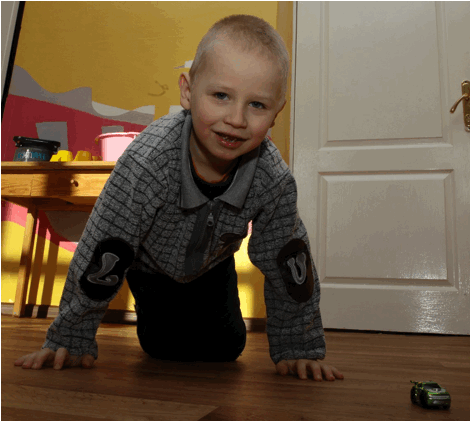 We always bring sweet treats and toys. The children are delighted.
But our real mission is to the 30 or so "invisible" staffers (who scurry if photographer Oleg tries to shoot them directly).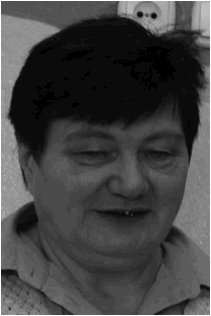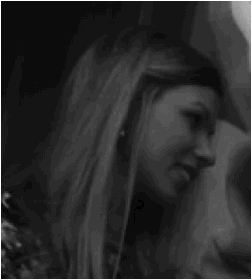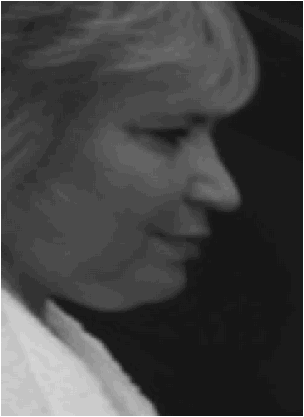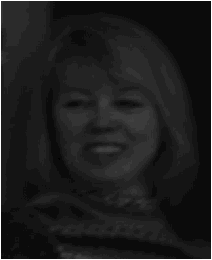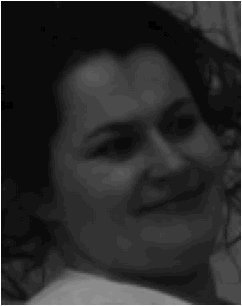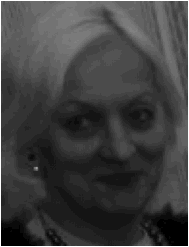 The children come and go, but 30 or so dedicated workers, many with professional degrees, are giving their lives here.
They subsist on meager official wages — with a very small official budget. Our consistent commitment helps to keep them going strong.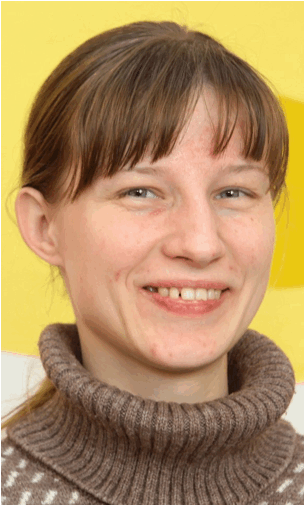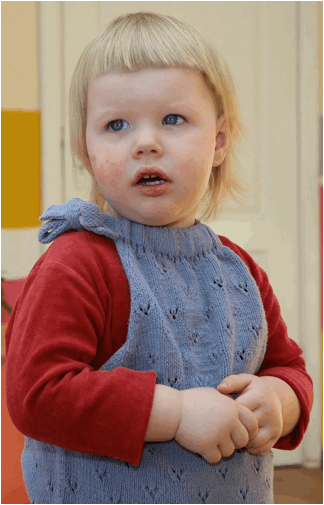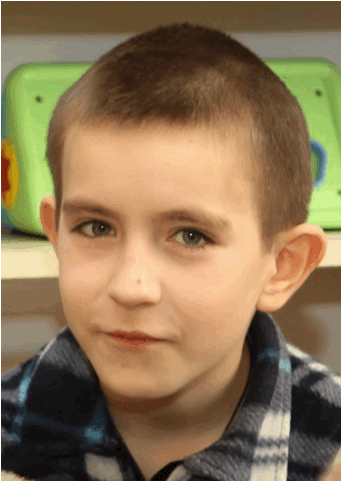 It astounds me all over again, every time I visit this place, that anyone could harm such beautiful children.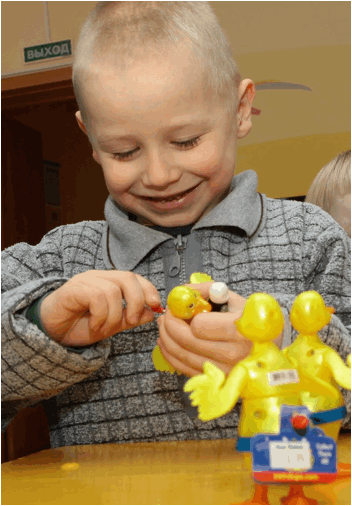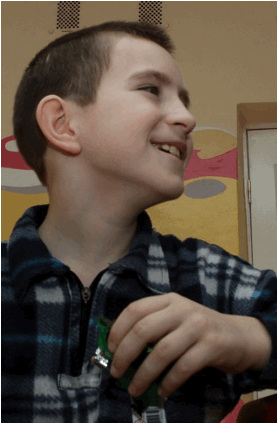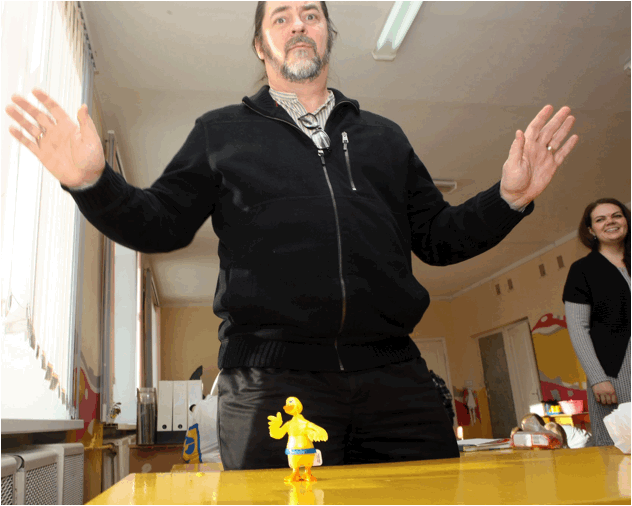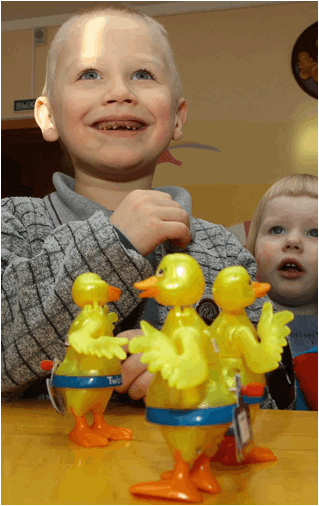 This visit featured lots of toys purchased at a gracious discount from, or donated outright by, the Green Elephant toy store in Ipswich, Massachusetts.
The windup dancing ducks were a big hit even before I started dancing along.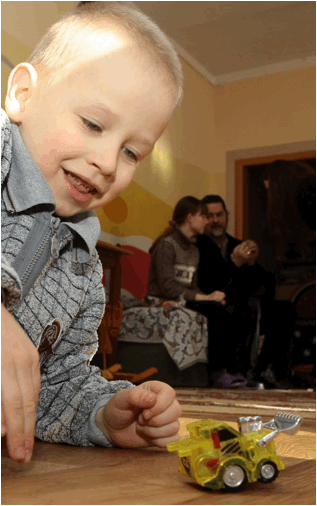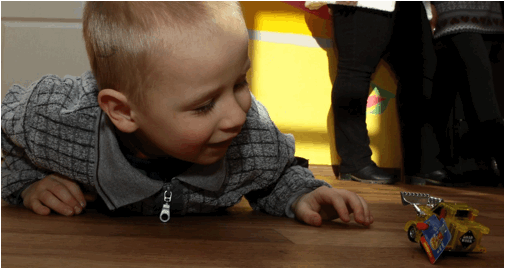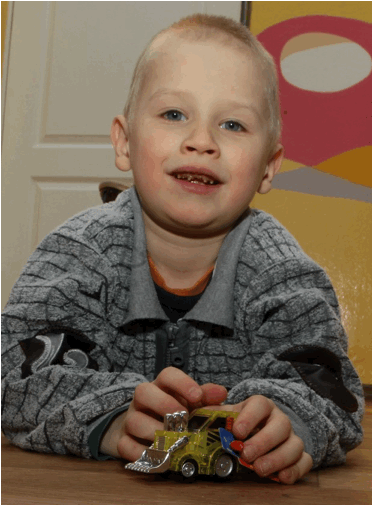 This little guy loved the windup trucks — maybe because Zhodino is home to Belaz, maker of the biggest trucks in the world.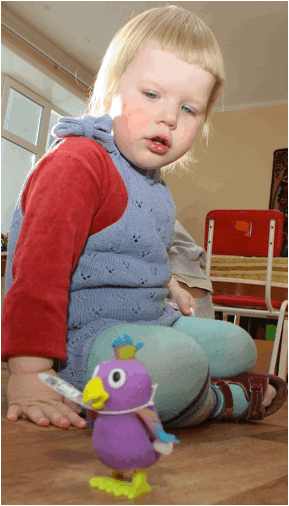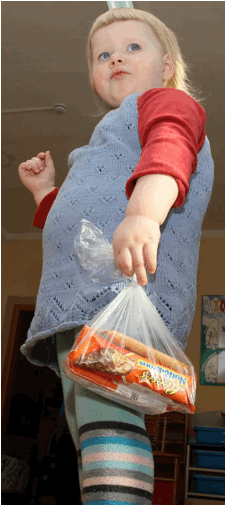 This little angel seemed intrigued by everything, but we never got her to smile. Not once.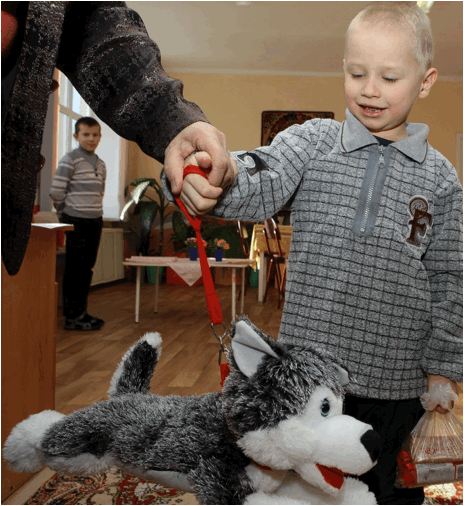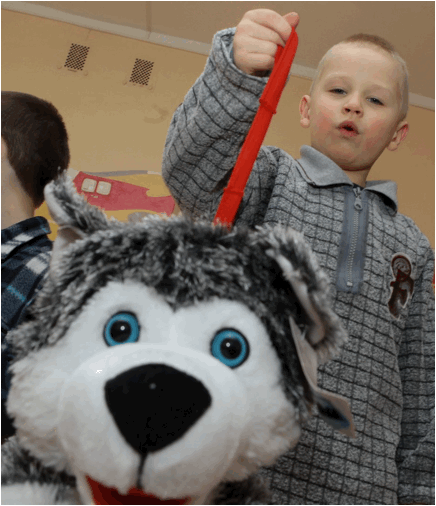 A friend in Ipswich donated a suitcase full of stuffed animals.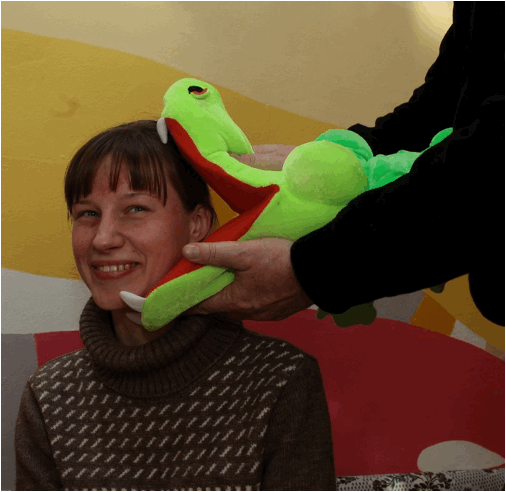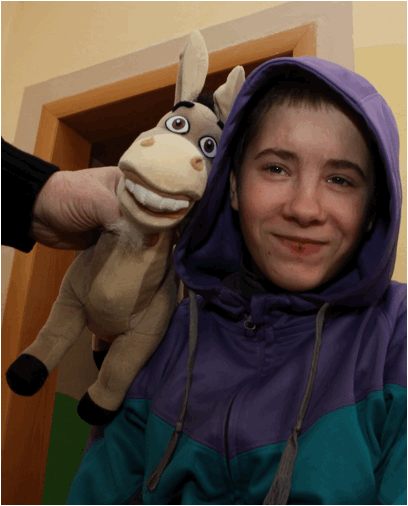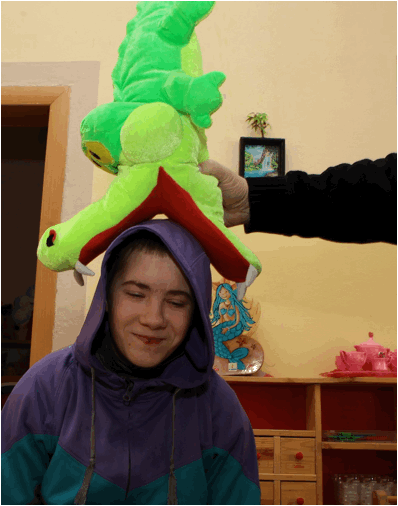 Of course there's an art to matching just the right animal with just the right child.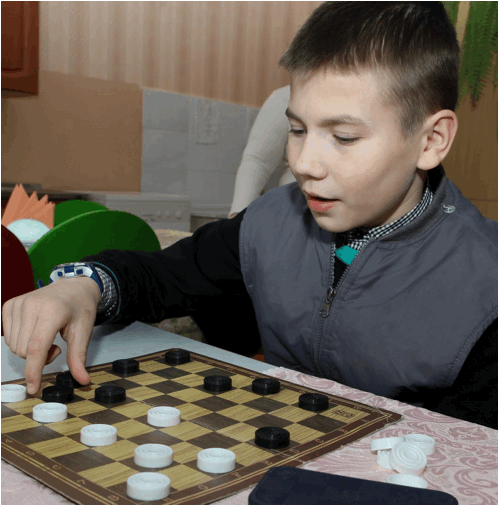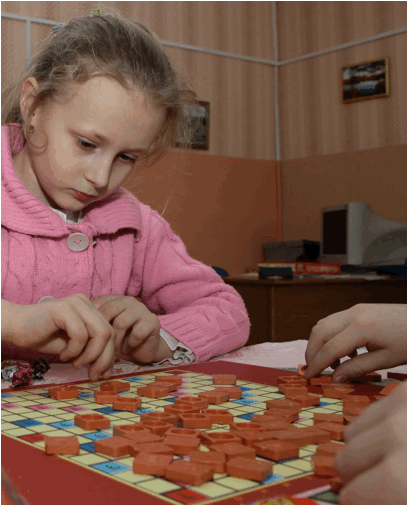 With the support of wonderfully generous friends like you, we had the privilege of funding construction of this "Domik," or "little house" — the first after-school abuse-prevention program in the nation.
Staffers connect with the families whose children attend this program, and try to head off problems before they happen. (Russian-language Scrabble, anyone?)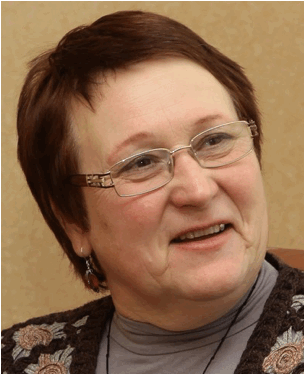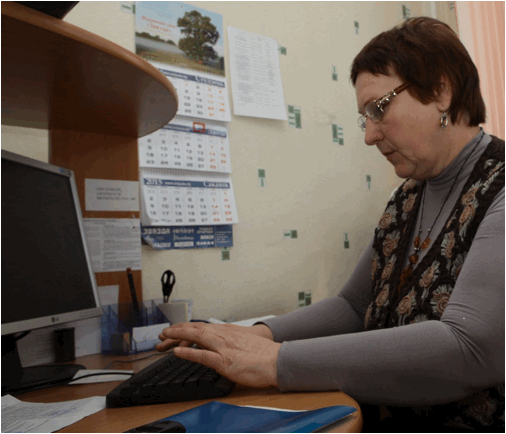 Director Liudmila Mikhaelevna reports that trends are good:
Fewer children being brought to shelters, more children enrolling in prevention programs.
(Other regions have now adopted our Domik strategy.)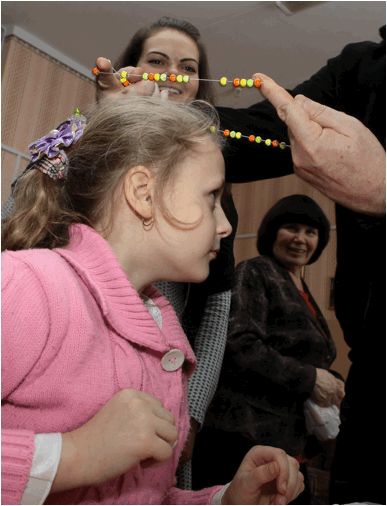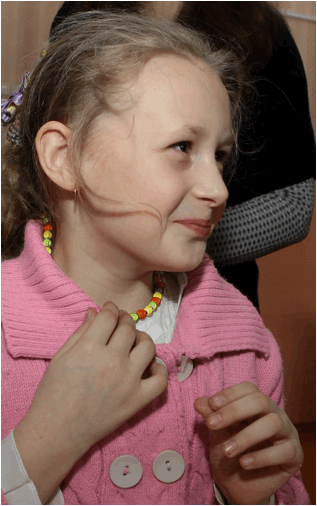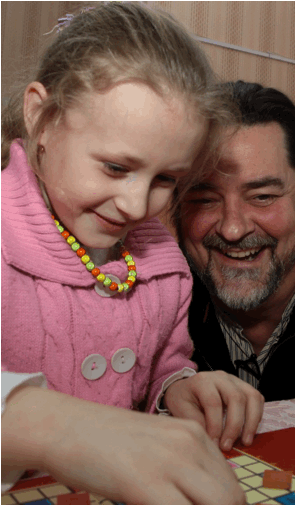 I gave a necklace to 2nd-grader Alexandra. She promptly thanked me with a kiss!
First time I can ever remember such a thing happening!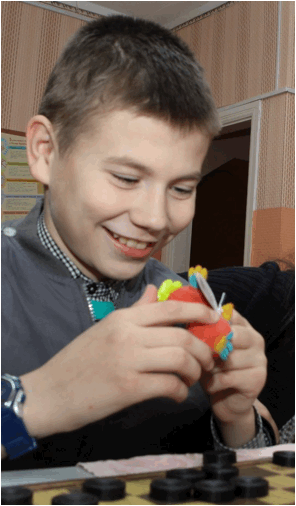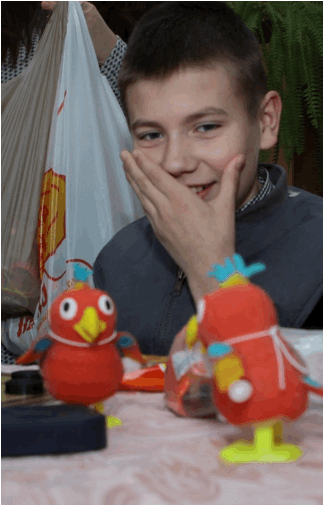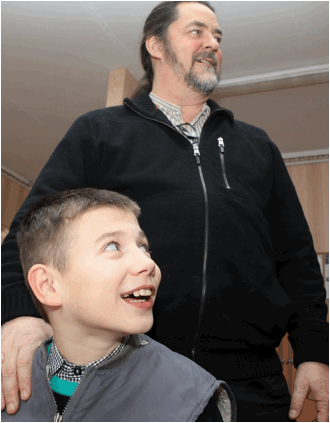 Valery was the oldest child in the Domik today, and he was really trying to be cool.
But the bouncing windup parrots just gave him the giggles.
(Perhaps inevitably, the boys and I staged "Parrot Wars.")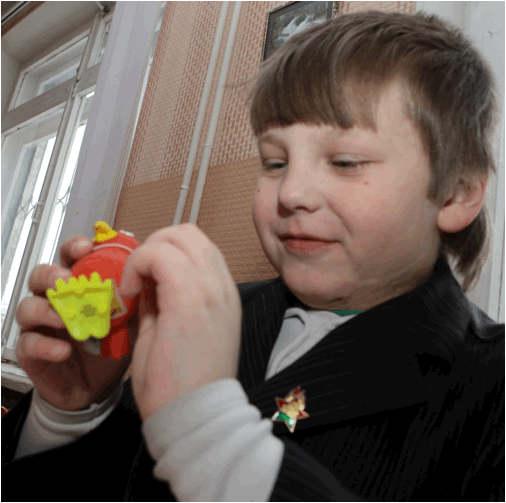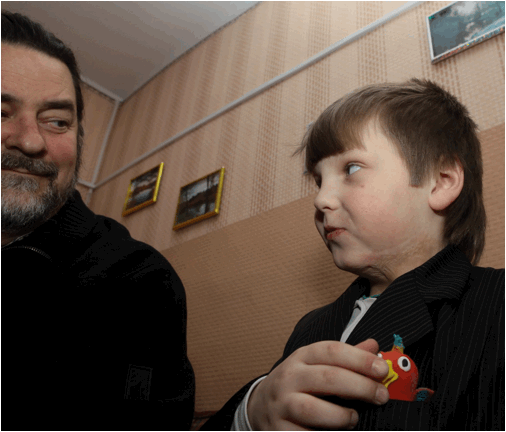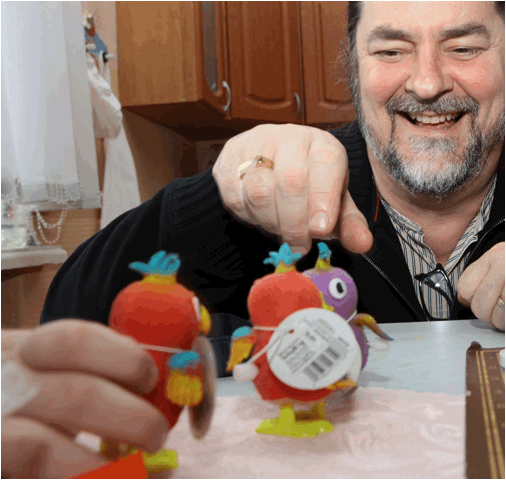 Little Artur announced, "I like this parrot." I told him the parrot liked him too, and he should let it ride in his jacket pocket.
What will you name him?, I asked Artur. He didn't hesitate: "Mars," he replied. (Why Mars? I don't know.)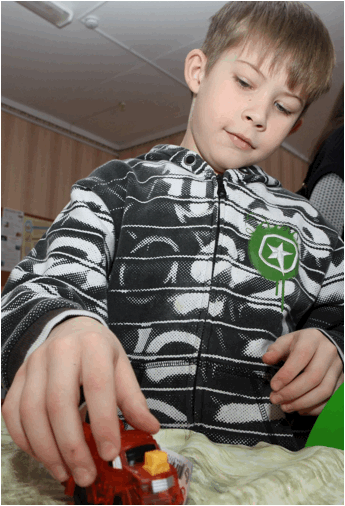 David (say dah-VEED) loved the windup trucks the best.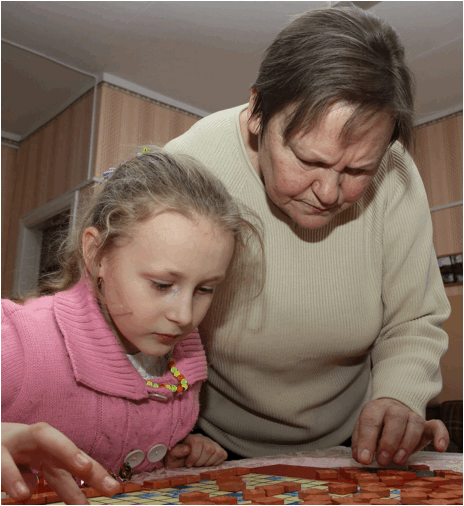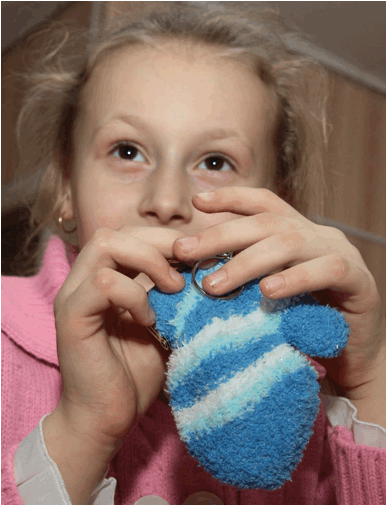 Lydia Danielevna, the stalwart second-in-command of our "Response of the Heart" team, plunged in to help with Scrabble.
Alexandra's favorite present of the day: a mitten coin-purse.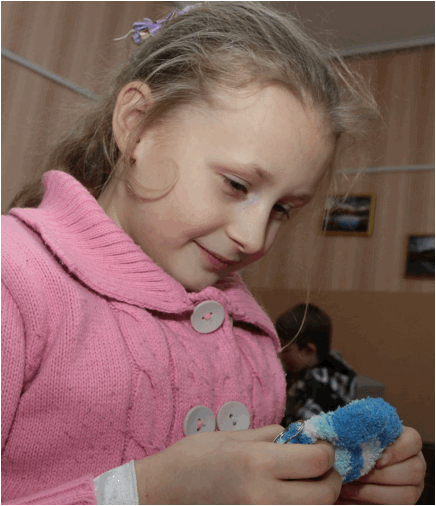 What do you want to be when you grow up?
"I want to run a crane at Belaz like my mom!" Alexandra says. "But I'm also a fashionista!"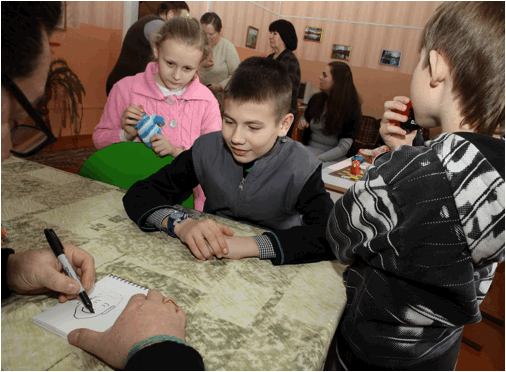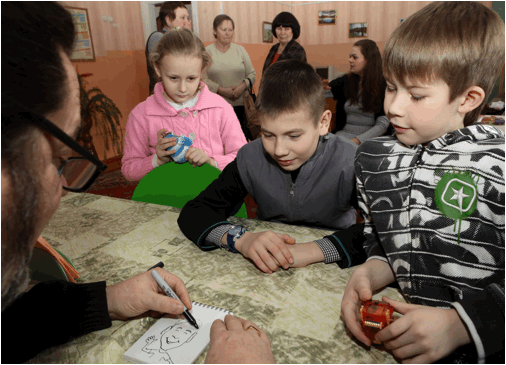 Our ride back to Minsk was delayed. We didn't know how long it would be.
You can see Liudmila Mikhaelevna, Lydia Danielevna, "The Great Kozovaya," and interpreter Katya in the background, trying to figure out how we're going to get home.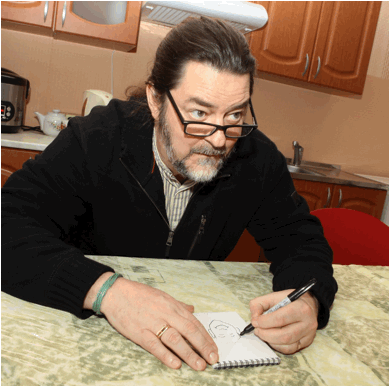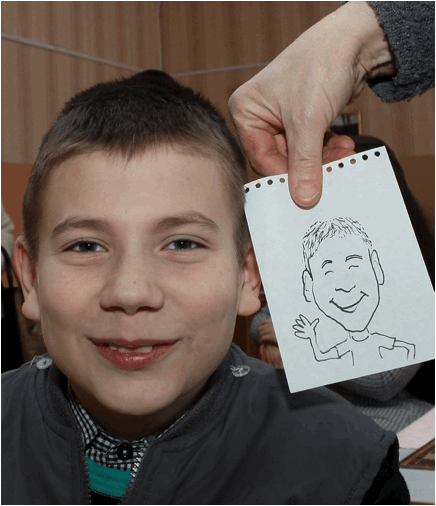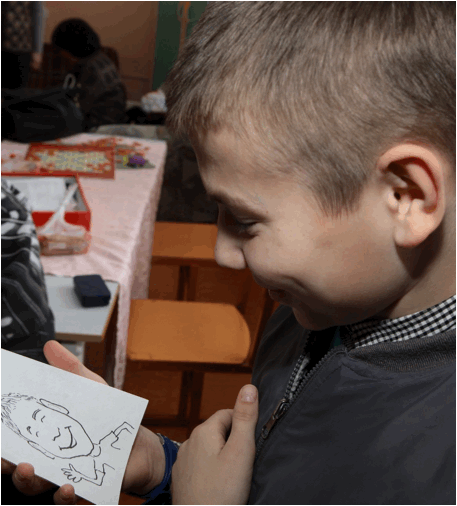 While we waited, I set up a makeshift portrait studio in the Domik kitchen.
(The kitchen is another innovation funded by generous friends of New Thing: the children learn to prepare foods so they can feed themselves and younger siblings if their parents are incapacitated.)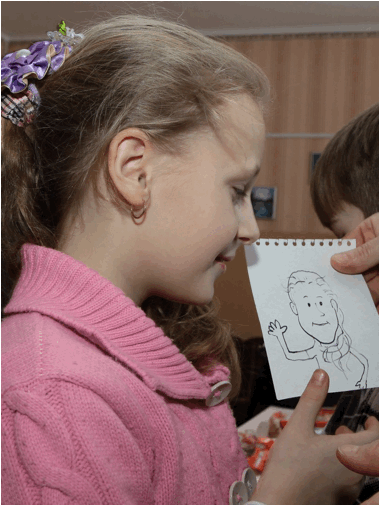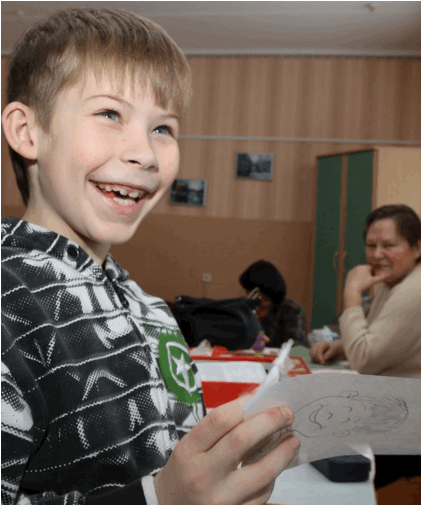 You don't have to be a good artist. You just have to love letting them laugh at your lack of talent!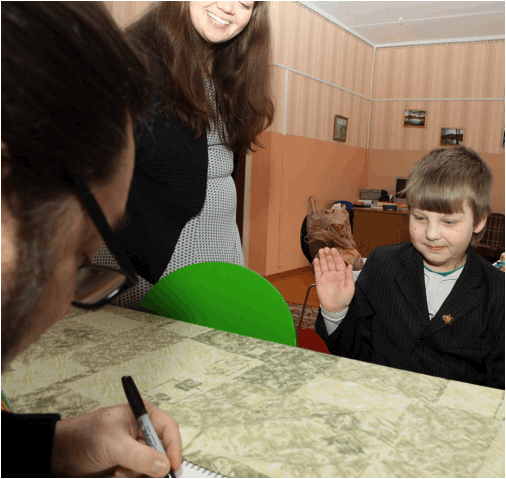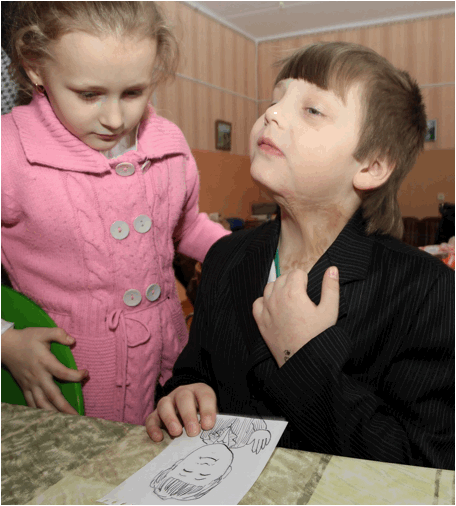 Artur was OK with his likeness, but for the record he wanted to point out that I failed to include his scars.
He was badly scalded as a young child — a tragedy he makes no effort to hide.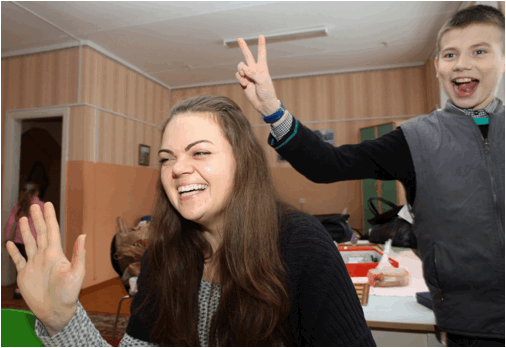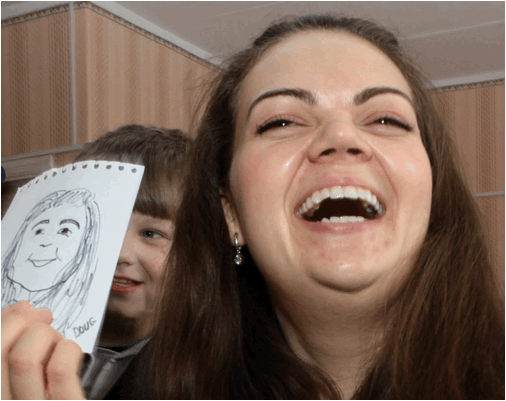 Our longtime interpreter Katya insisted on a portrait too.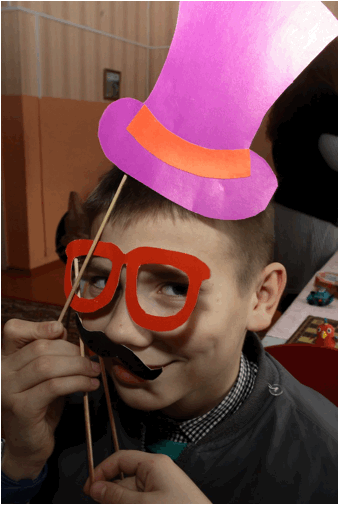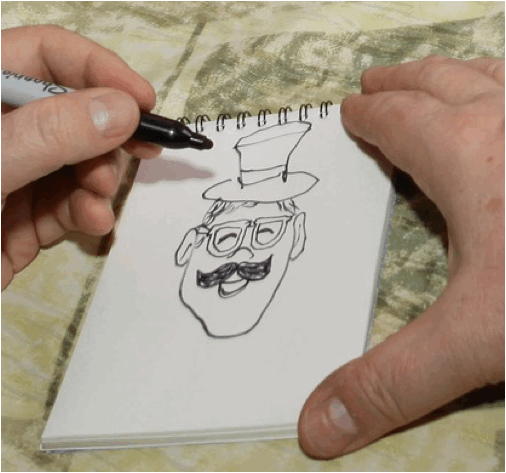 Valery came back for a second sitting with a new look.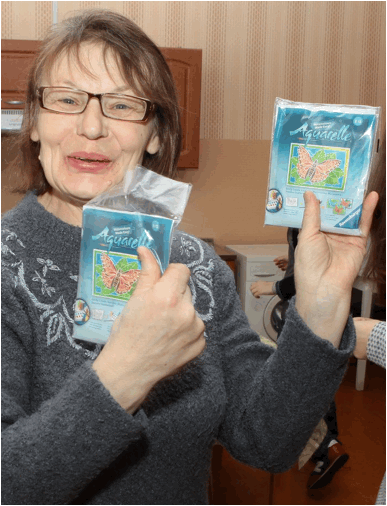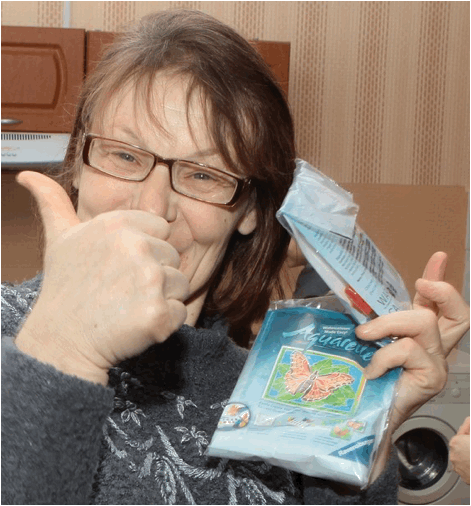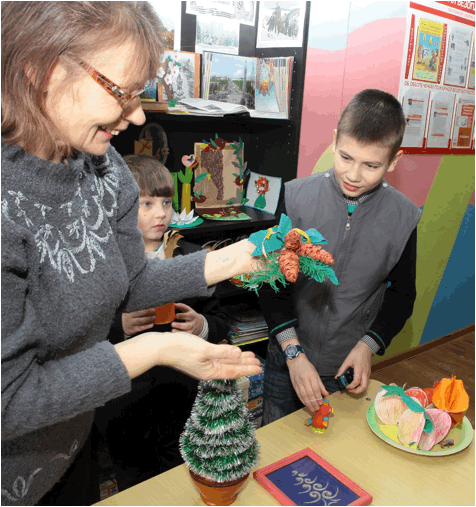 The Domik leader was thrilled by the donated watercolor kits.
Arts and crafts are a major part of the after-school program here.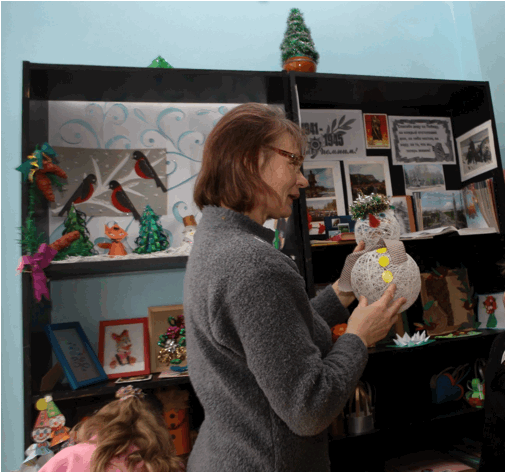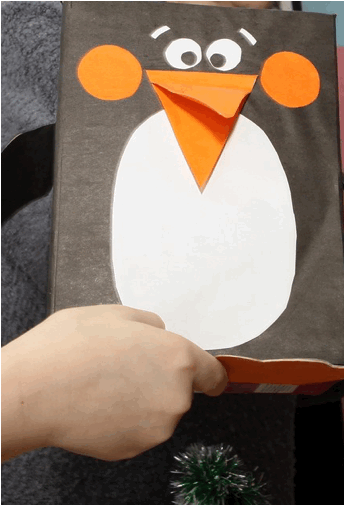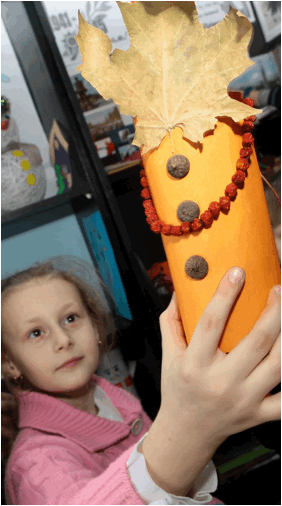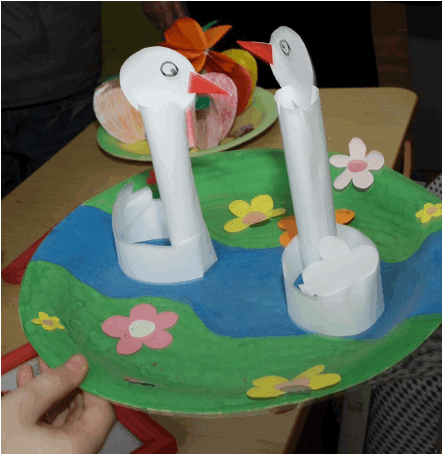 These children would never have an opportunity to experience creative activities like these without the Domik.
Director Liudmila Mikhaelevna never stops dreaming of ways to help the region's children.
Sadly, many children are traumatized by abuse — or by witnessing abuse — and then traumatized again by being forced to testify in court.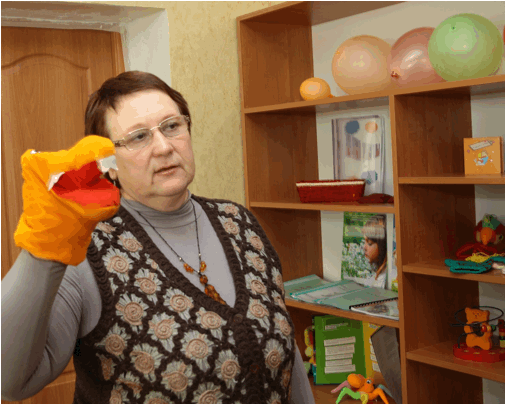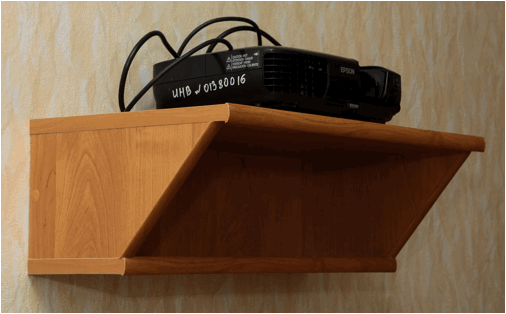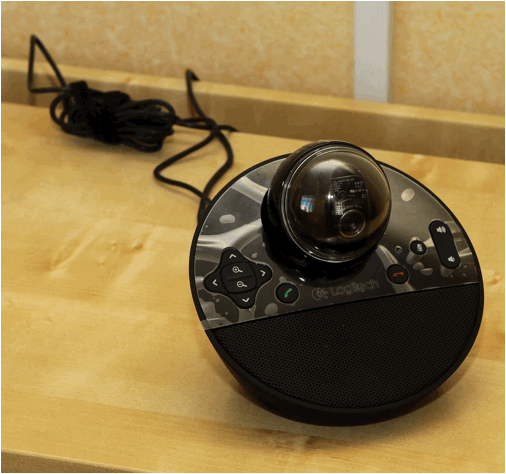 But thanks to one extremely generous supporter of New Thing, the shelter now includes a "Zontik," or "little umbrella" — a safe place where a child can talk with a psychologist on webcam.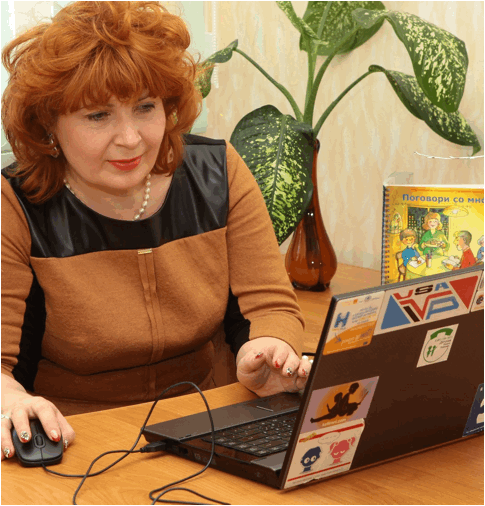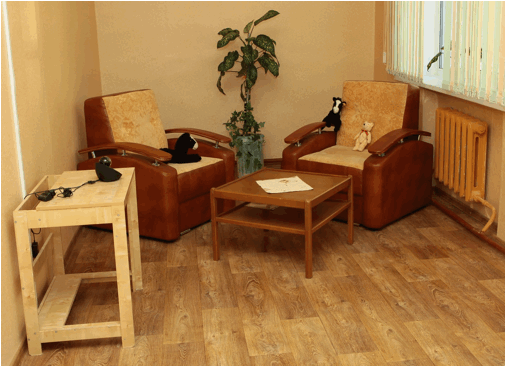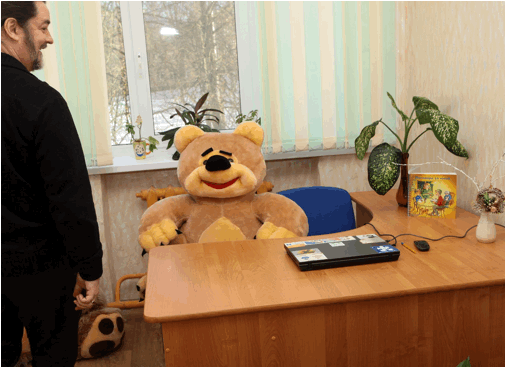 The interview is observed by an official next door, and recorded for the judge and jury.
The child never has to appear in court.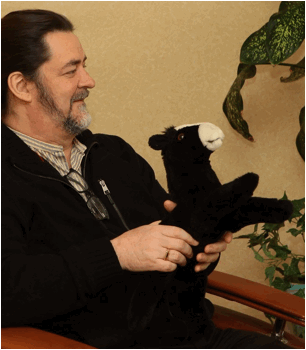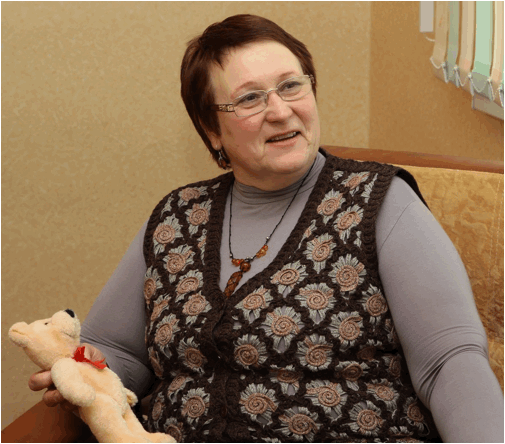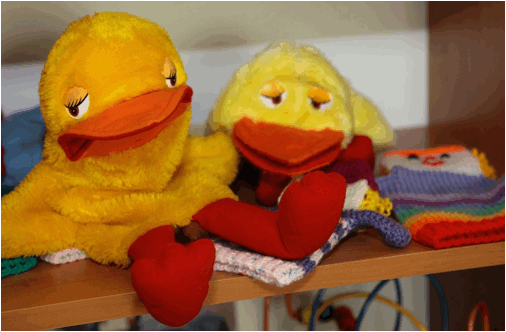 When the Zontik isn't being used for court cases, it will become a training center for at-risk parents.
Many abusive parents were abused themselves, and "have no idea how to be a mom or dad," the director says.
The webcam-recording system will enable them to see their own parenting techniques, and receive gentle but professional help.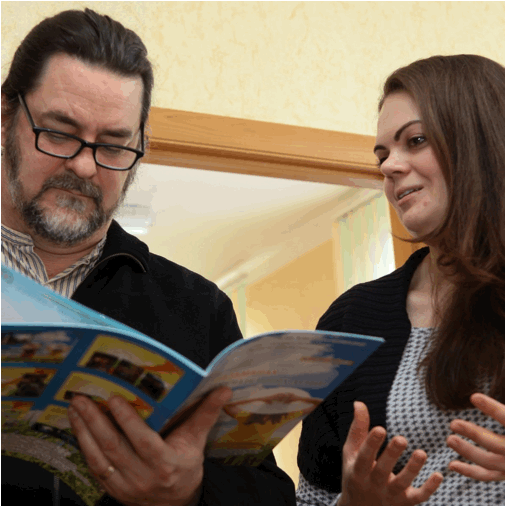 Next step: working with parents-to-be. Curriculum is already prepared. Liudmila Mikhaelevna is unstoppable!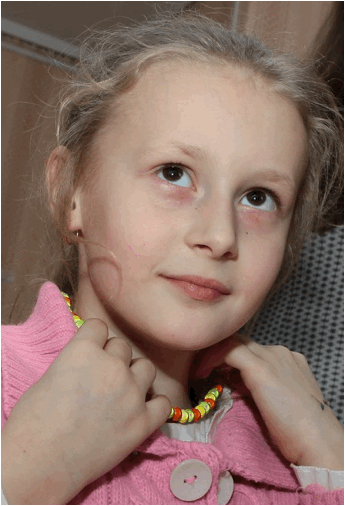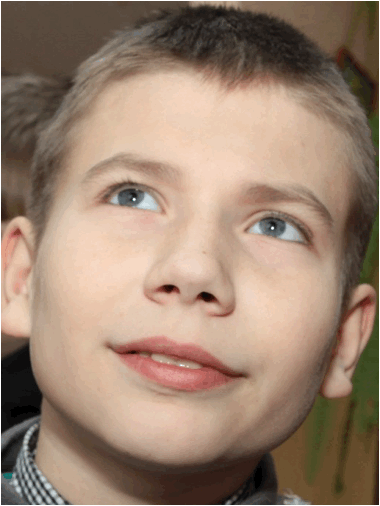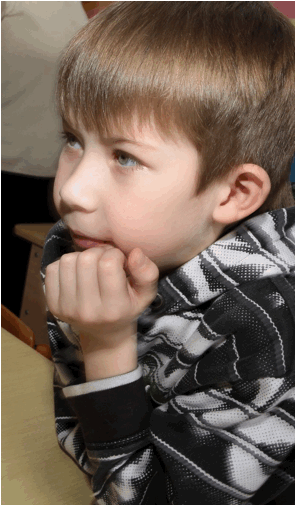 What is their future?
For children already abused or abandoned, we bring love and prayers and hope for healing.
For children at risk, we do everything we can to keep them from ever entering the shelter scarred by abuse.
And for children as yet unborn, we're opening doors to parents.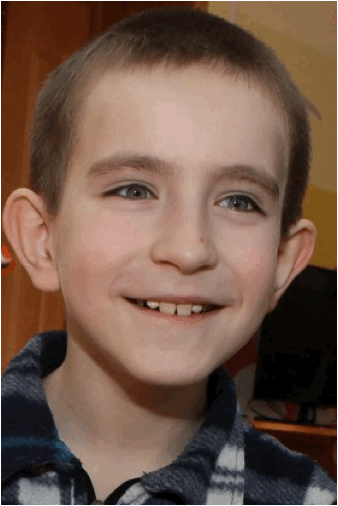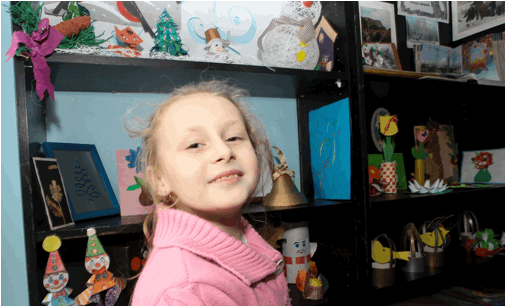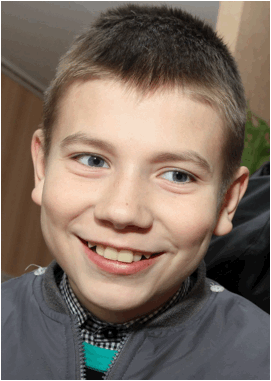 God bless all who give so faithfully to New Thing.
Your compassion is making a very real difference here, in Zhodino, Belarus, in the former USSR.
Thanks for journeying with us!
More photos to come!
Much love,
Doug Brendel
To follow our photo blog — click here and click "Follow"
To support New Thing online or sign up for regular email updates — click here
To auto-give each month — click here
To send a check by snail mail — New Thing, 403 Linebrook Road, Ipswich MA 01938
Thanks again!