is your love in action, inside the former Soviet Union
A report from Doug Brendel to all who support or follow our New Thing ministry in Belarus...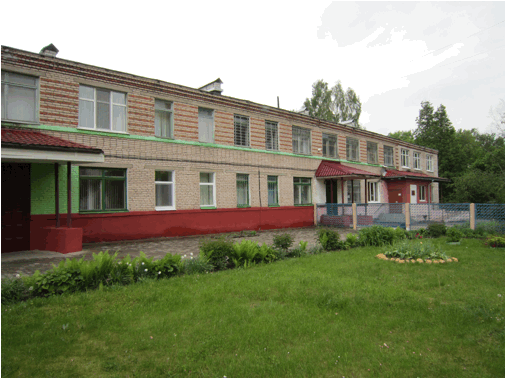 Pain happens ... but
Here's healing...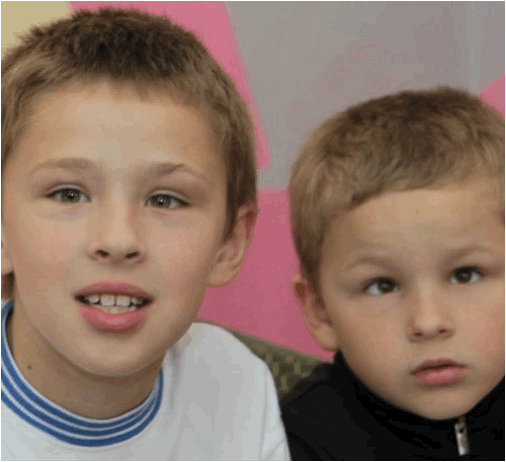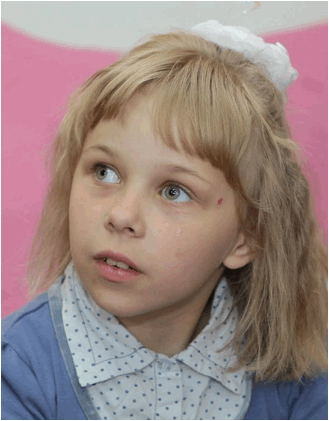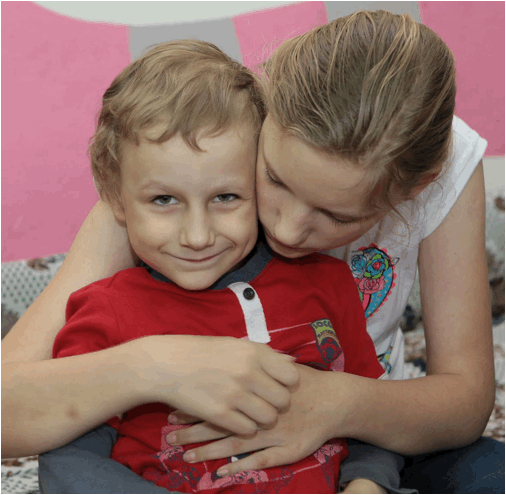 All too often, children in the town of Zhodino are abused or abandoned, often by parents addicted to alcohol.
When it happens, the authorities bring the children here, to a shelter we "adopted" almost 10 years ago.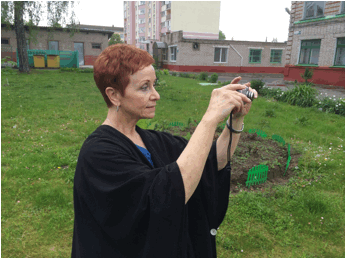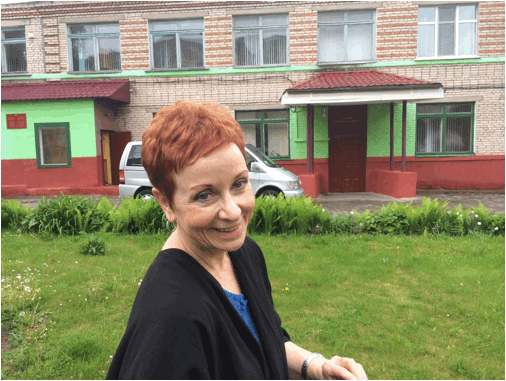 It's great to have our longtime friend, jazz vocalist Vicki McDermitt, accompanying me. This is Vicki's second visit to Belarus.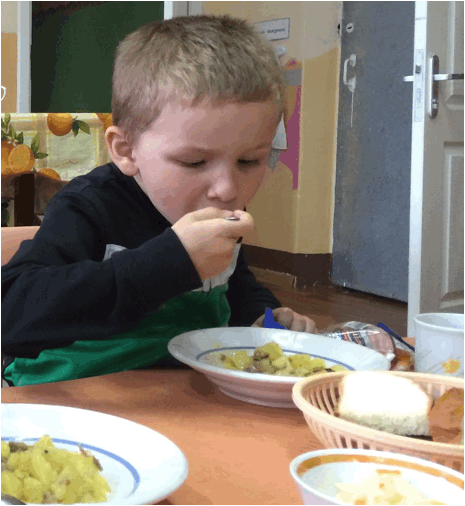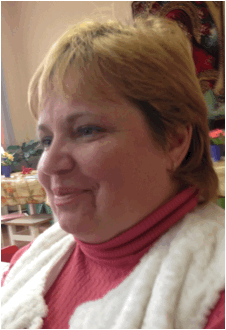 While professionals work to make the home safe for the children's return, the children are beautifully cared for in every way.
Svyeta, at right, is in charge of nutrition.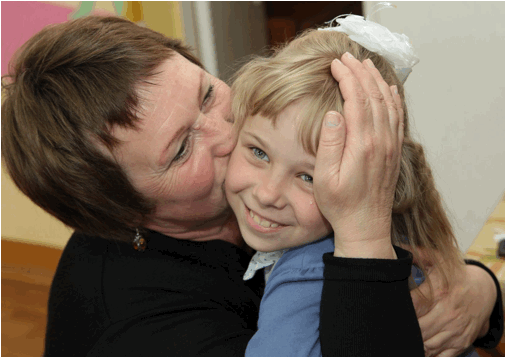 It's a tremendous encouragement to the selfless workers to know that we've made a long-term commitment to them.
Director Liudmila Mikhailevna, at right, is tough and smart — but also a deeply devoted "mama" to these kids.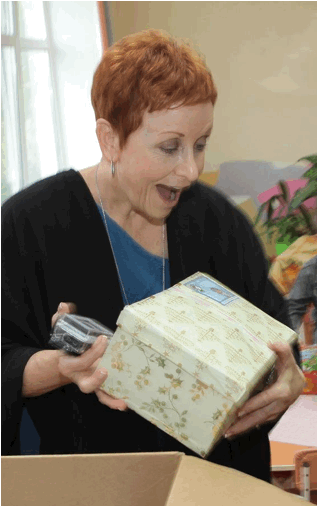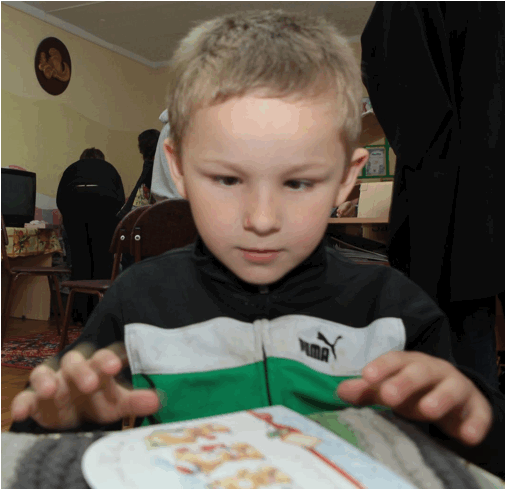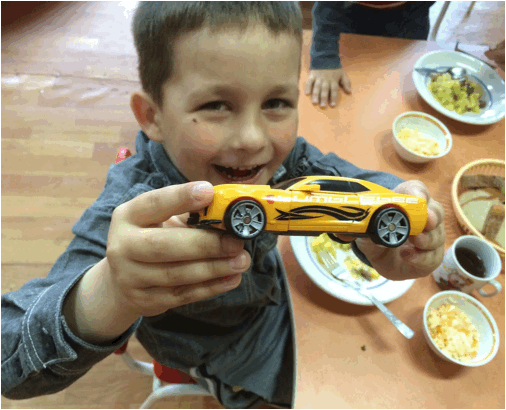 The Samaritan's Purse organization provides wonderful gift boxes, designated by gender and age, to our "Response of the Heart" team in Minsk.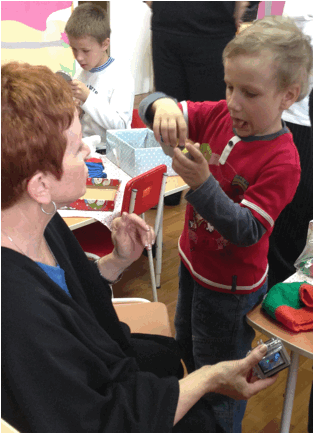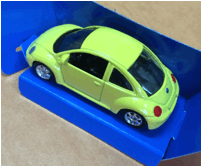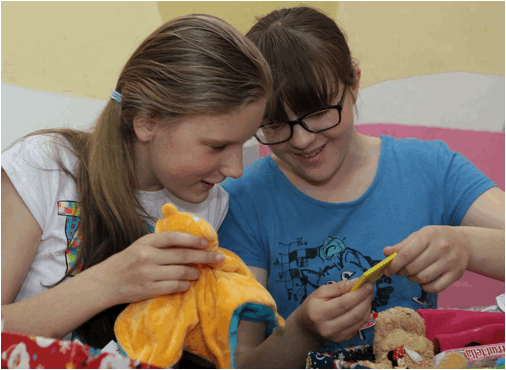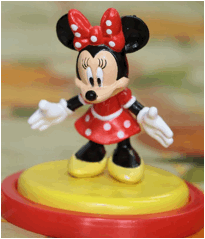 We have the joy of giving out these great Samaritan's gifts — in addition to the gifts and sweets we usually bring along.
Biggest hit this time: a yellow VW Beetle!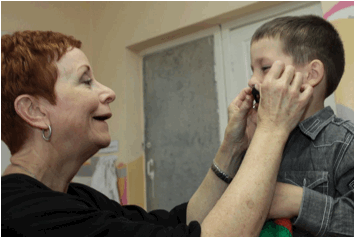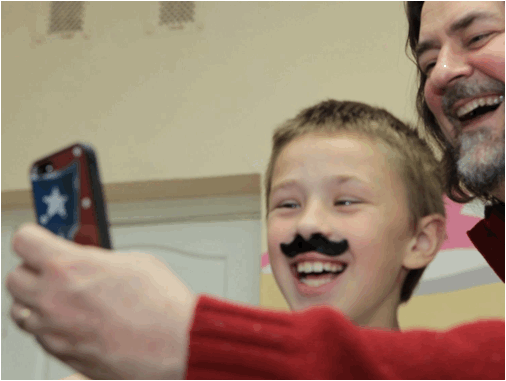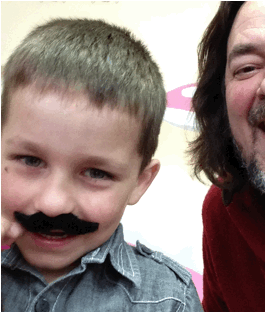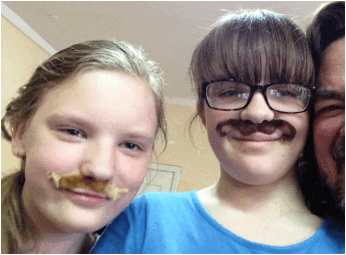 Vicki brought false mustaches for everyone. (Why don't I have great ideas like this?) Then, of course, it was time for selfies.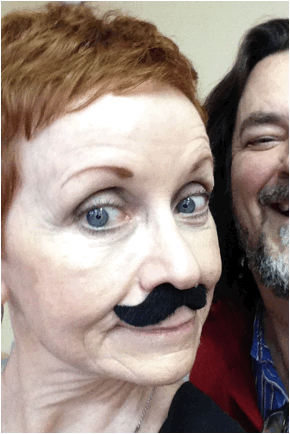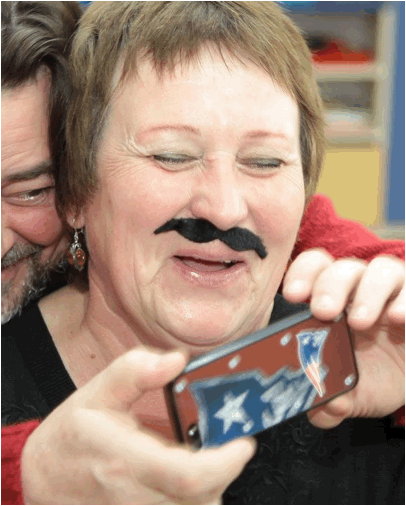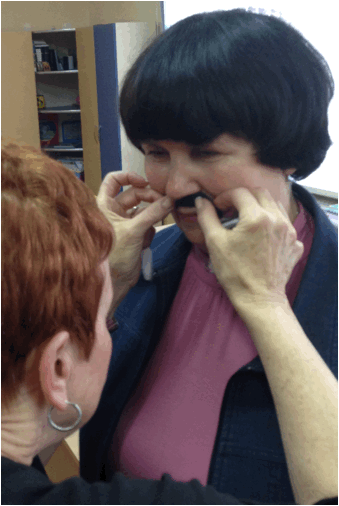 No one was spared — not even "The Great Kozovaya" (at right), who heads our Response of the Heart team.
(I wonder if, when she was serving as an official in the Communist Youth Party in the days of the USSR, she ever imagined such a moment!)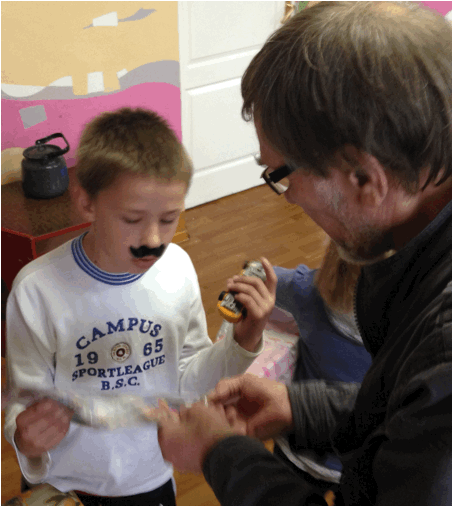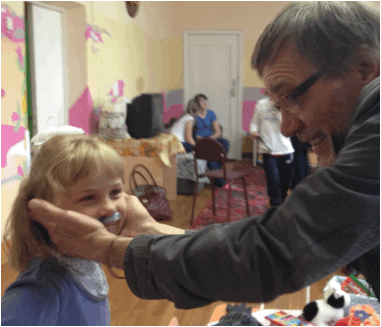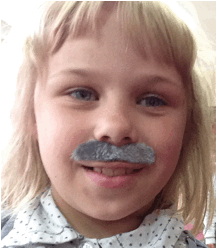 Our ever-playful photographer Oleg was so enchanted by the mustaches that he totally forgot to take pictures.
He put down his camera and set about to turn this little angel into a fairy tale shopkeeper, or whatever.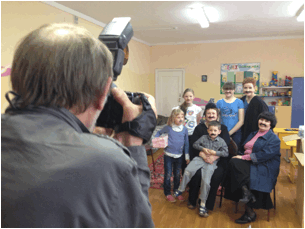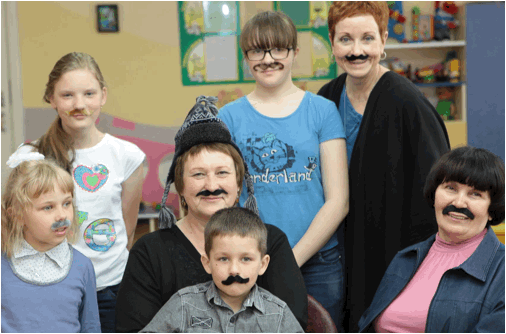 I have never laughed so hard at Zhodino. But finally we were all laughed out, and Oleg arranged a group portrait.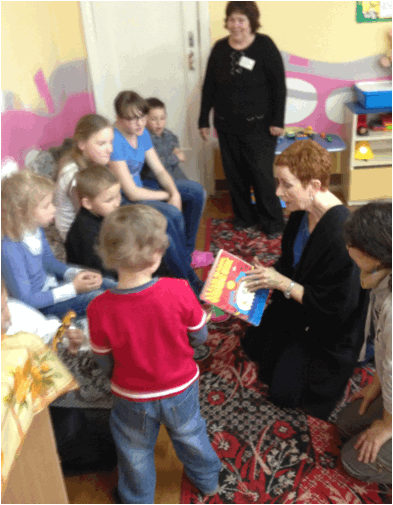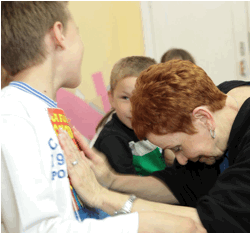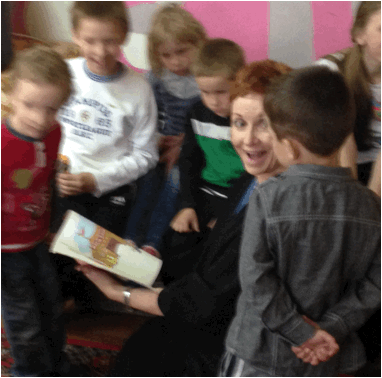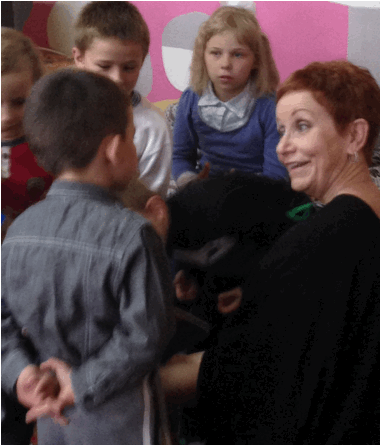 Vicki also brought her famous "magic coloring book." The pictures magically color themselves — then disappear entirely — and then reappear, all on demand!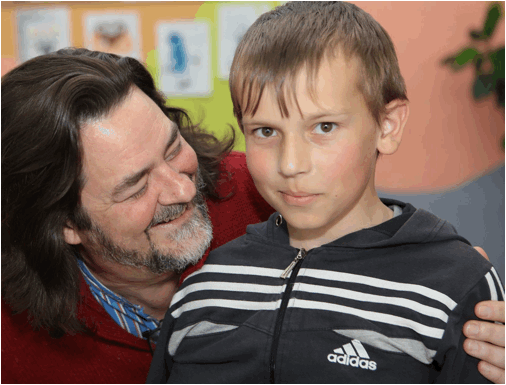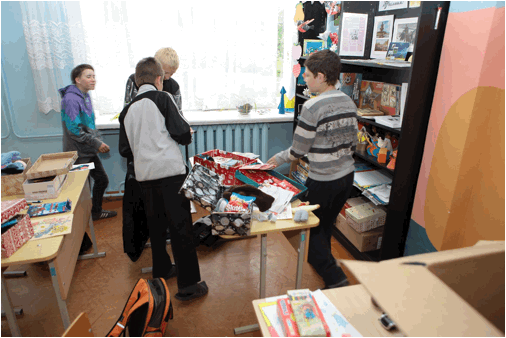 At one end of the shelter is the "Domik," or "little house," a prevention center for at-risk children.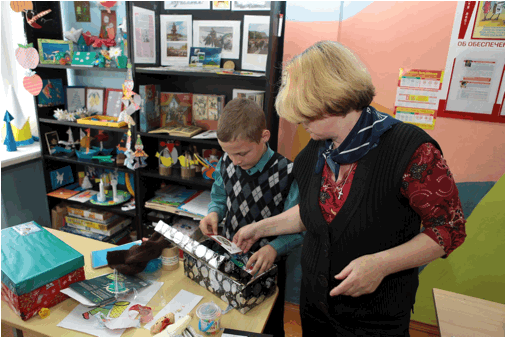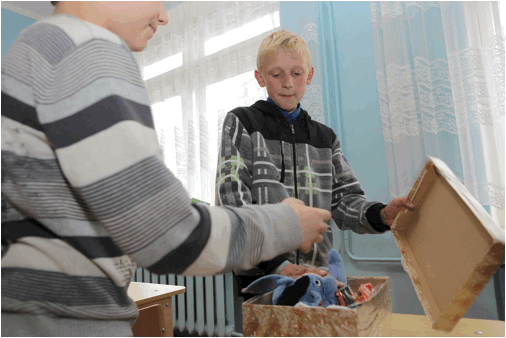 The Domik program has been very successful at keeping children out of the shelter — by identifying and helping families in trouble.
Generous friends of New Thing fully funded construction of this facility.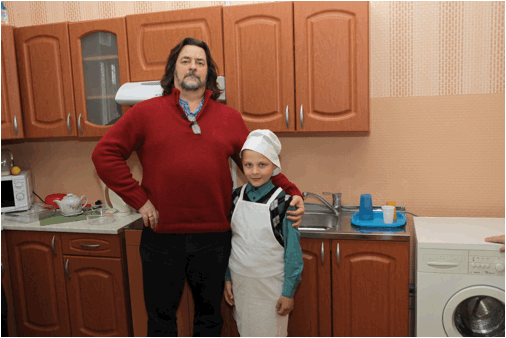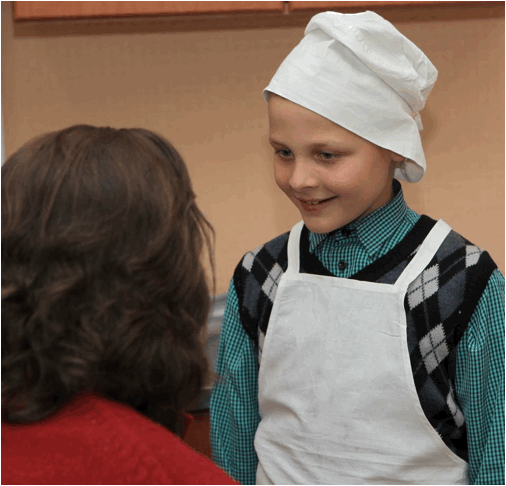 Children learn to cook, so they can feed themselves and their siblings if Mom and Dad are away — or incapacitated.
My young friend Vlad can whip up porridge in 10 minutes.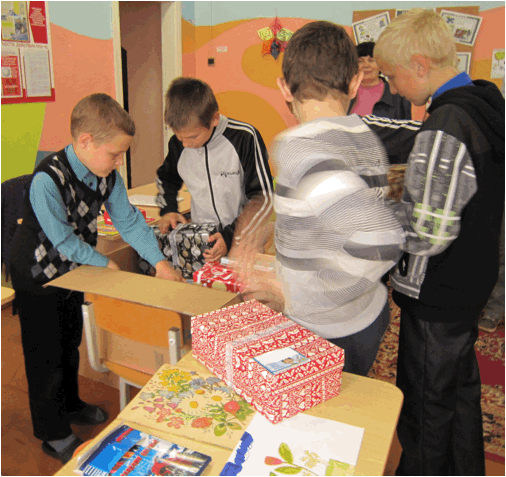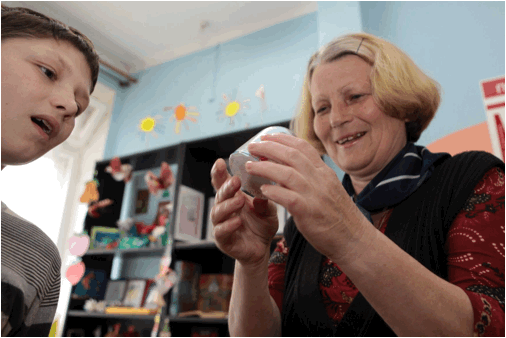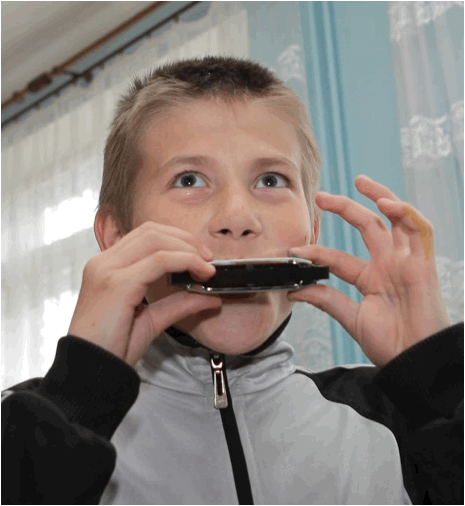 The Domik children get the same gifts as the children in the shelter.
The Domik director, at left, was fascinated by Play-Doh. But there's no beating a harmonica!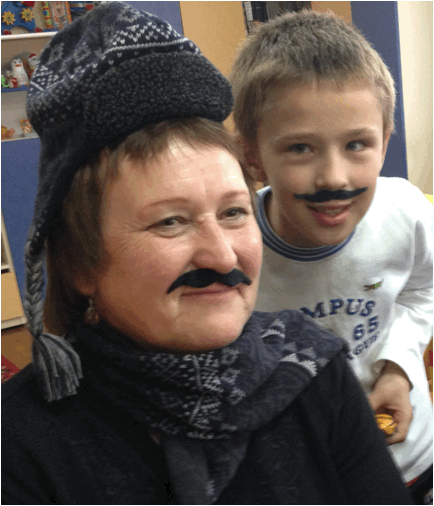 The children in this shelter have known tragedy and pain. It's still horrifying to me to think that any parent could harm these youngsters.
But we have the privilege of giving them a place of refuge, a family away from family, where healing can begin, and hope can be born.
God bless all who have prayed and given to bring us here.
More photos to come.
Thanks for journeying with us!
Much love,
Doug Brendel
To follow our photo blog — click here and click "Follow"
To support New Thing online or sign up for regular email updates — click here
To auto-give each month — click here
To send a check by snail mail — New Thing, 403 Linebrook Road, Ipswich MA 01938
Thanks again!