is your love in action, inside the former Soviet Union
A report from Doug Brendel to all who support or follow our New Thing ministry in Belarus...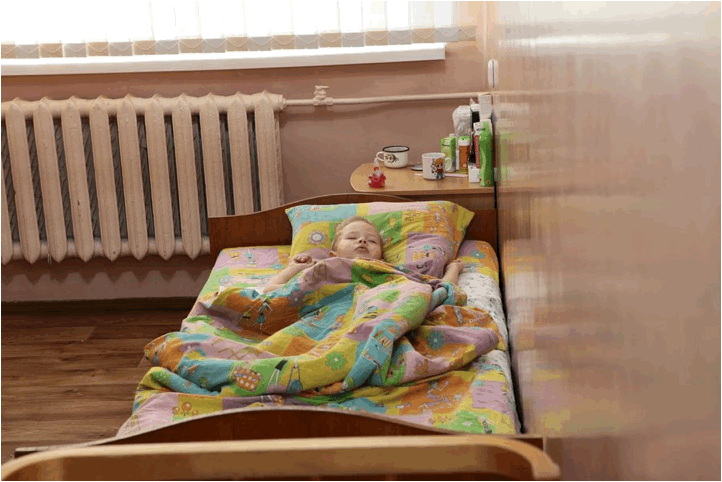 Love makes a difference
...Forever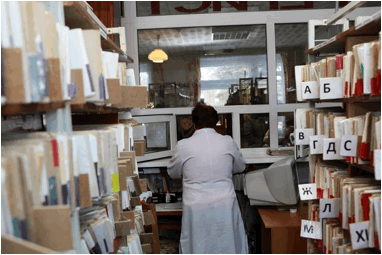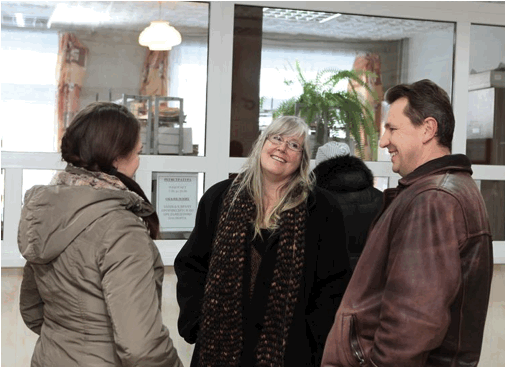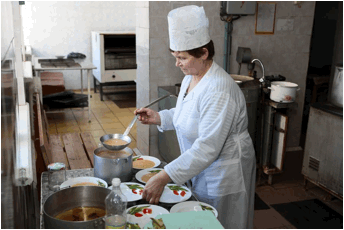 Love lasts.
We see it every time we return to the regional hospital at Ushachi, 47 miles from the Russian border.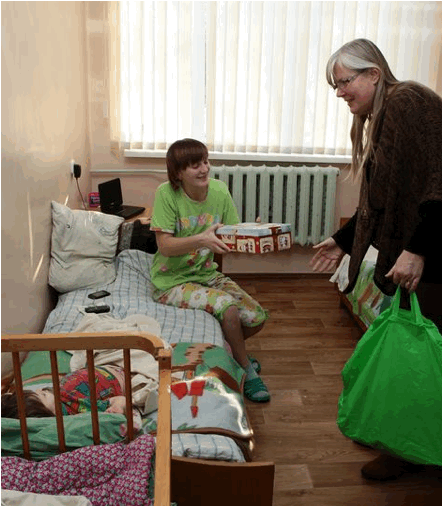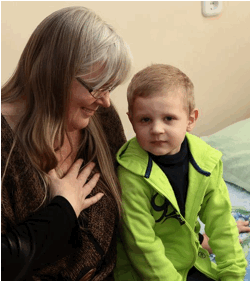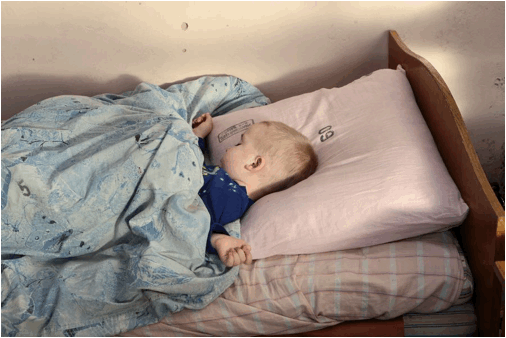 In the regional hospital there, we had the joy of helping to build out a children's wing.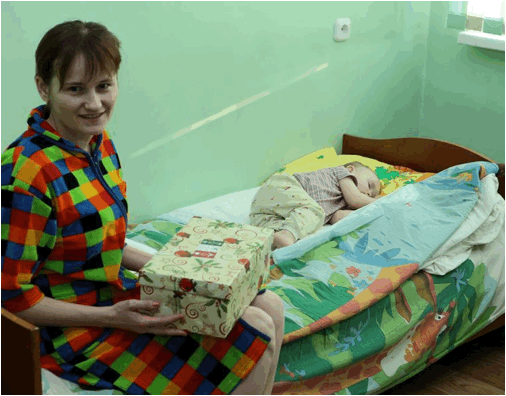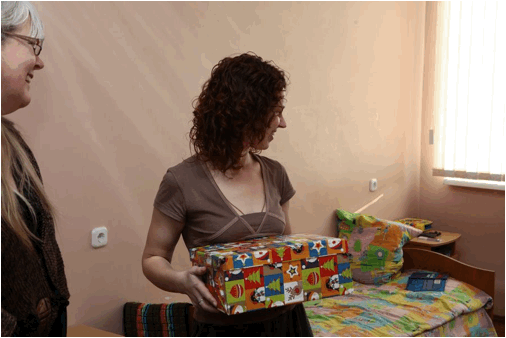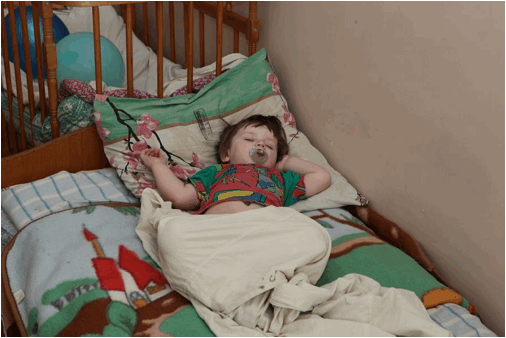 Kristina visited, bringing gifts to moms and their children.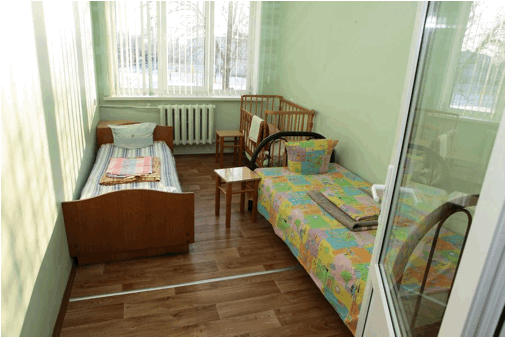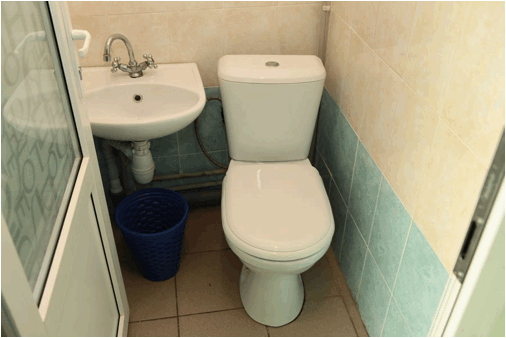 "We should dig out old photos and show before and after," she writes. "It's beautiful. The rooms are warm."
(The modern plumbing in every room is a huge improvement, too.)
The bright linens? Funded by friends like you, through New Thing.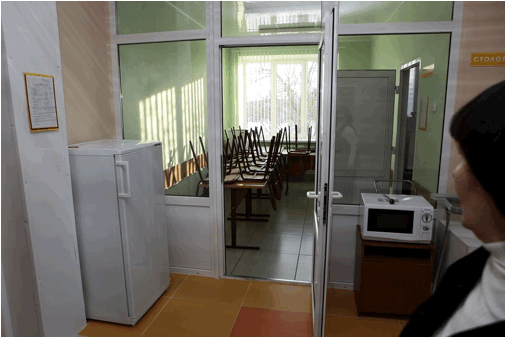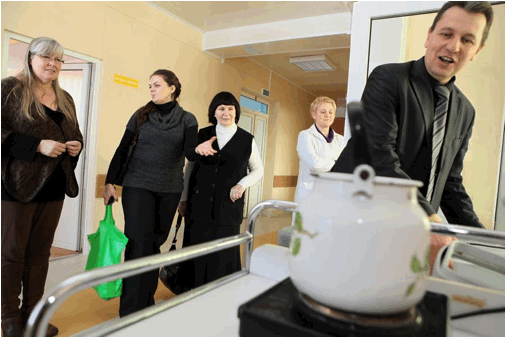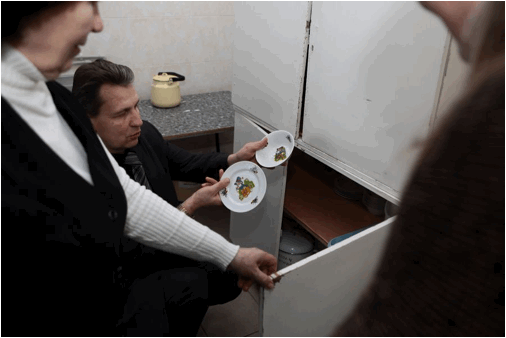 Head doctor Nikolai squeezed our contributions, wheedling discounts from suppliers, to get kitchen furniture and tableware too.
He is still really excited about the kitchen stuff!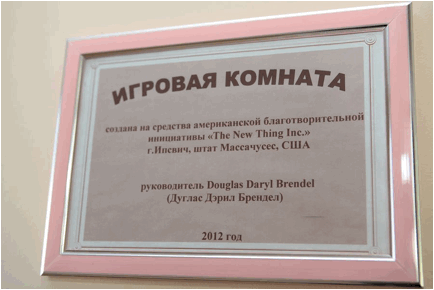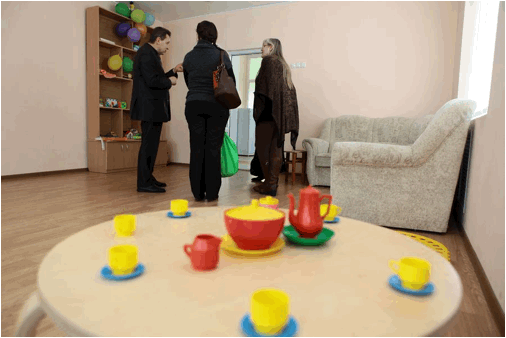 A plaque thanking New Thing donors hangs outside the playroom door.
Dr. Nikolai deliberately designed the playroom with a heated floor and — maybe even more important — washable walls!
"Marks on the walls in the playroom indicated that it does get used," Kristina says.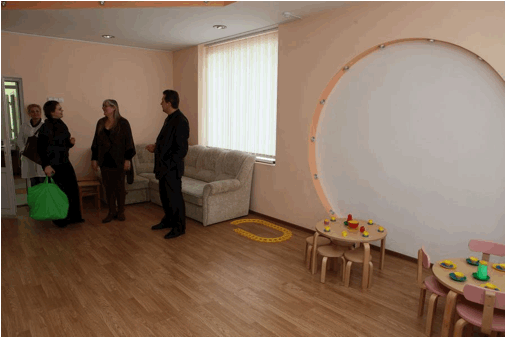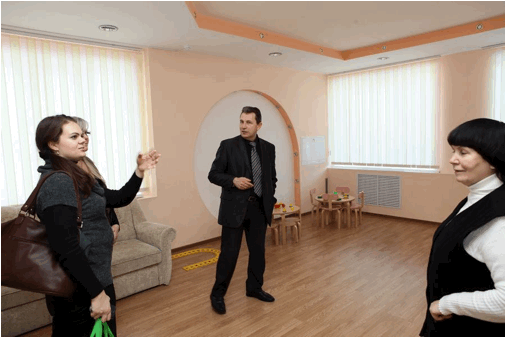 The kids play very freely, Dr. Nikolai reports. The nurses "worry that they're too rough," but Dr. Nikolai says, "Let them play!"
One little guy was too sick to visit the playroom yet — but he was determined to get well enough to get in there!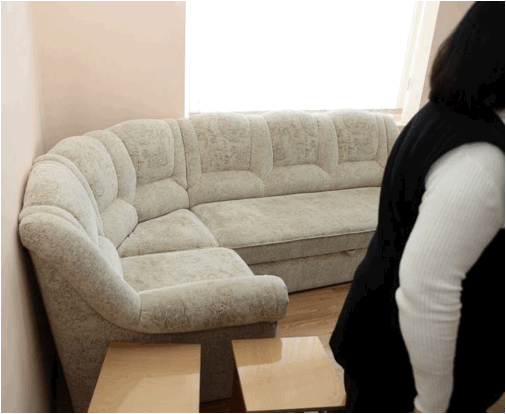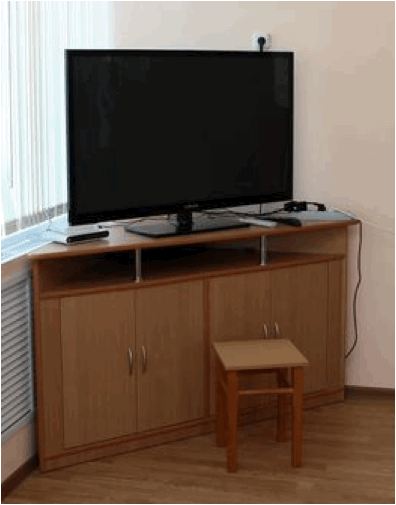 Vocalist Vicki McDermitt and the "Music Serving the Word" ministry she leads with husband Richard Parrish made major contributions to this room as well, funding the "soft corner" (couch) and video unit.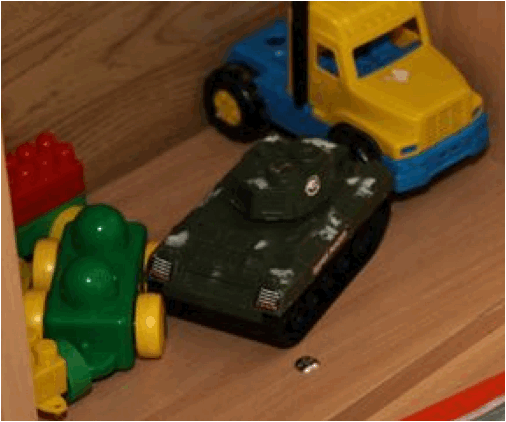 The most common problem: Children fall in love with a certain toy, then they're upset at the prospect of leaving it behind when they get well.
So Dr. Nikolai and his staff send the toy home with the child — and replace it at their own expense.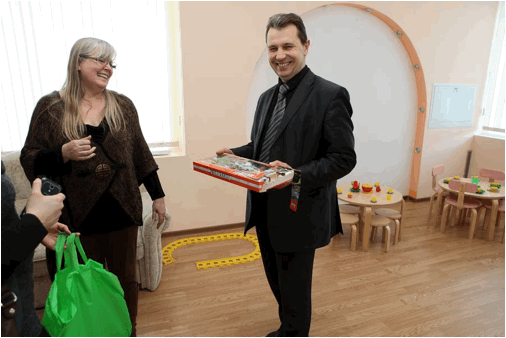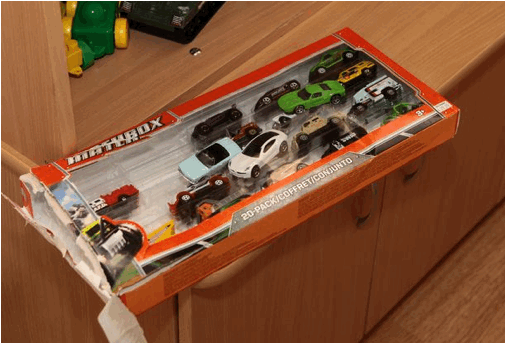 Kristina left behind a box of Matchbox cars.
"But how cool it would be," she says, "to provide them with little animals for this purpose — so they don't have to keep raiding their own kids' toy boxes!"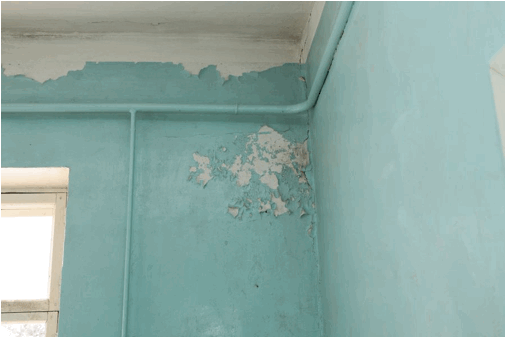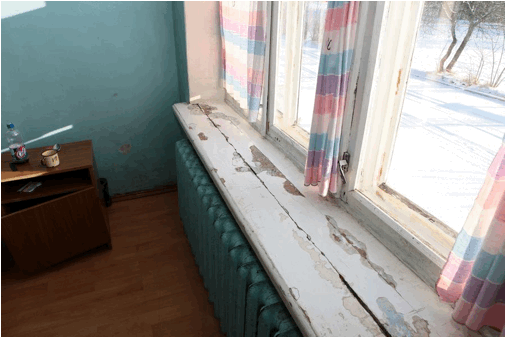 Meanwhile, Dr. Nikolai has bigger issues.
The "isolation" department is where they put children who have infectious diseases.
"Terrible building," Kristina reports.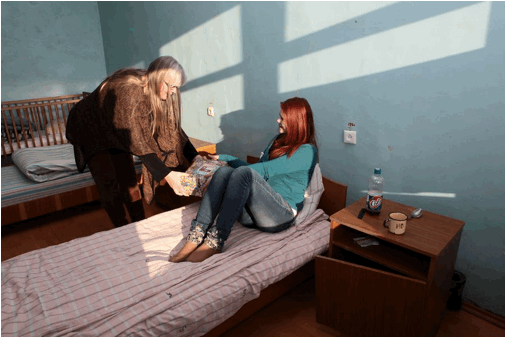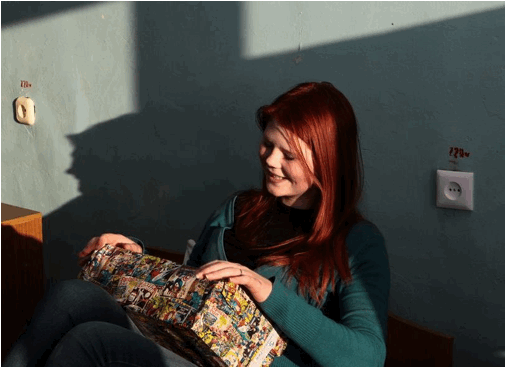 Undaunted, Kristina and the team delivered presents to the children and teens there.
The government is investing $350,000 to renovate this building.
"I'm sure Dr. Nikolai will squeeze every penny out of those dollars," Kristina says.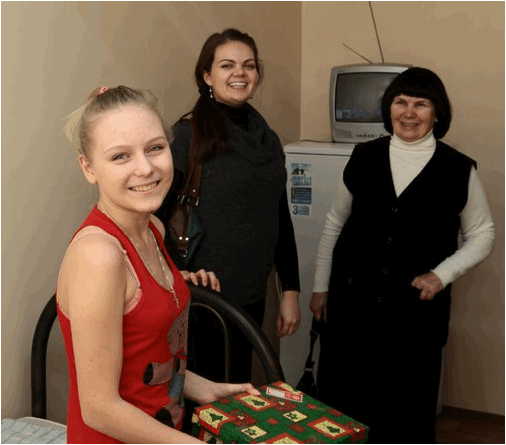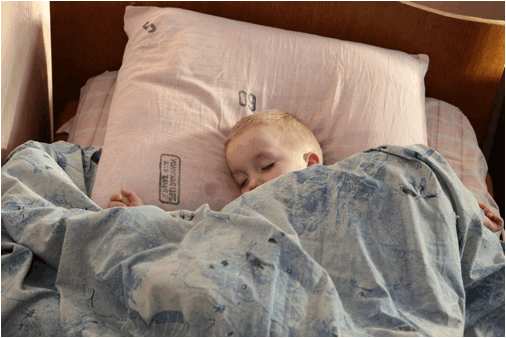 The hospital at Ushachi proves ... Your love can really make a difference.
More photos to come.
Thanks for journeying with us!
Much love,
Doug Brendel
To support New Thing online or sign up for regular email updates — click here
To auto-give each month — click here
To send a check by snail mail — New Thing, 403 Linebrook Road, Ipswich MA 01938
Thanks again!