is your love in action, inside the former Soviet Union
A report from Doug Brendel to all who support or follow our New Thing ministry in Belarus...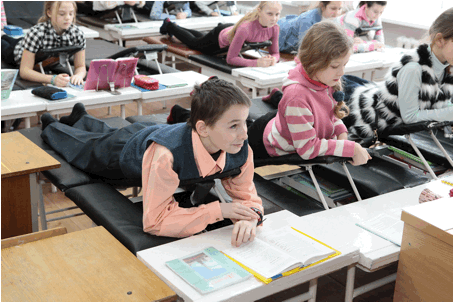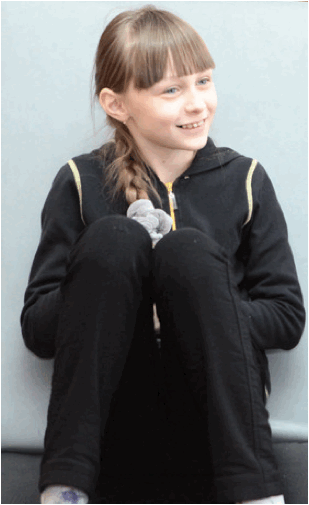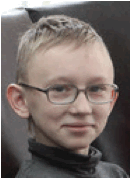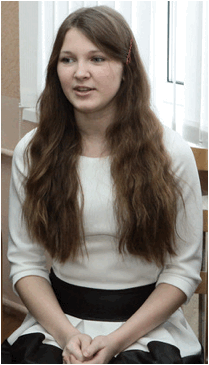 For children with scoliosis...
What a great place!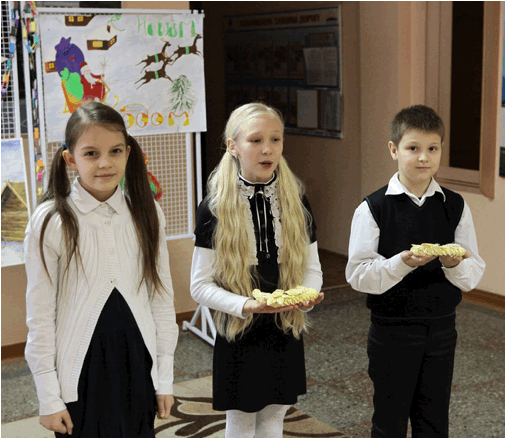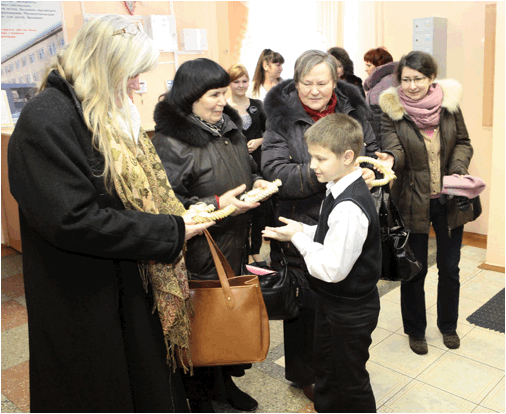 Head for the Lithuanian border, and about 45 miles before you get there, you're here: in Molodzyechna.
Pay a visit to the boarding school for children with curvature of the spine and other bone-related problems, and you're greeted by an official welcoming committee, reciting poetry and bearing gifts.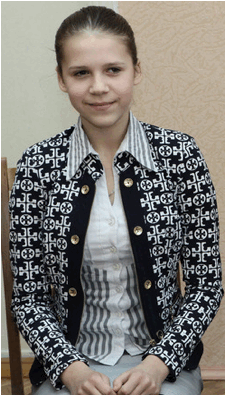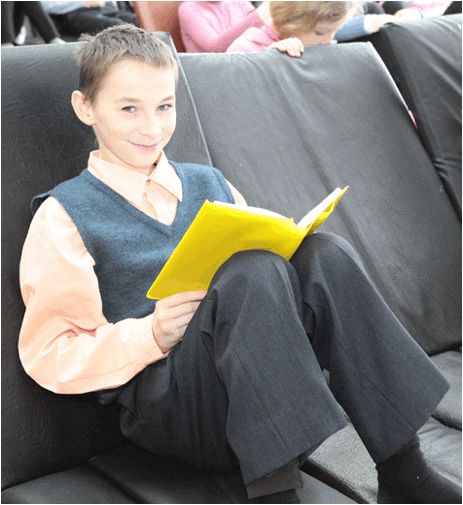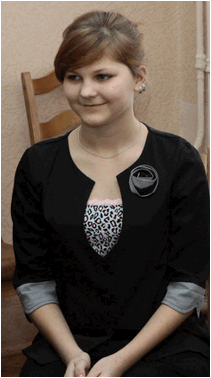 Some 200 children at a time, ages 8 to 15, live here for two months to a full school year, depending on the severity of their condition.
It takes a staff of 150 to provide education and 24/7 care for these kids.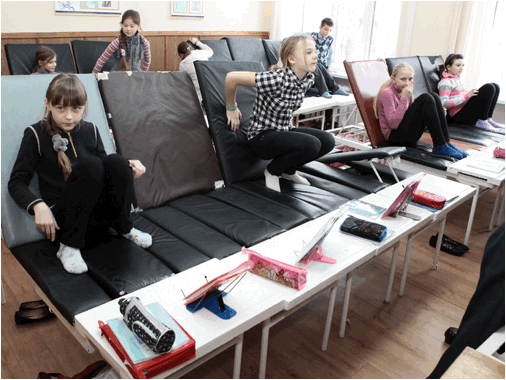 Most of the children need to use special "bed desks," which can be set in various positions.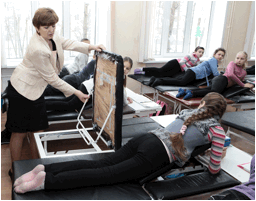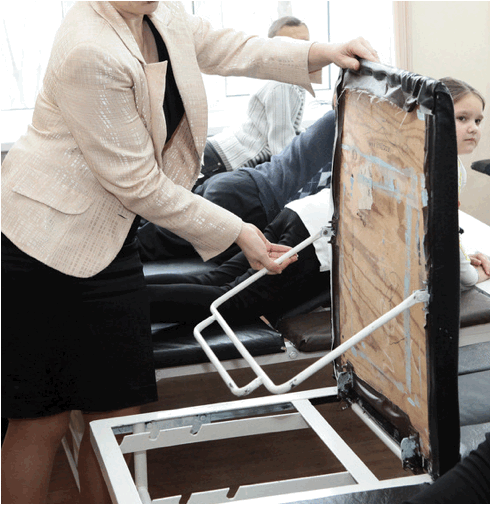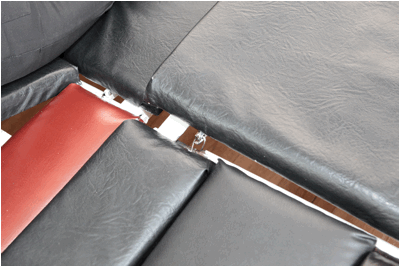 Many of these "bed desks" are very old, and they look it. Some are held together with wire.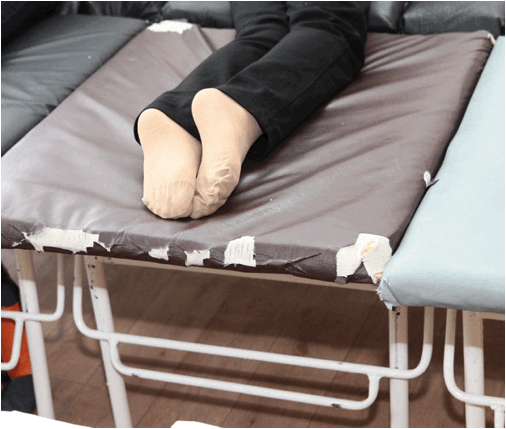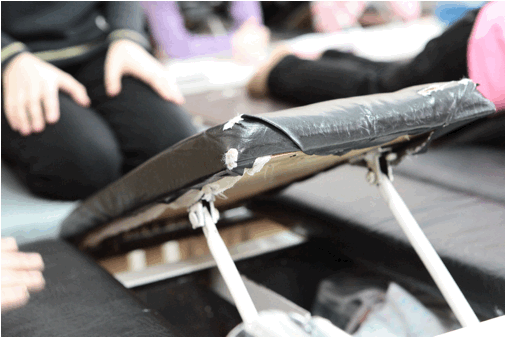 We hope to be able to replace the worst of them sometime this year.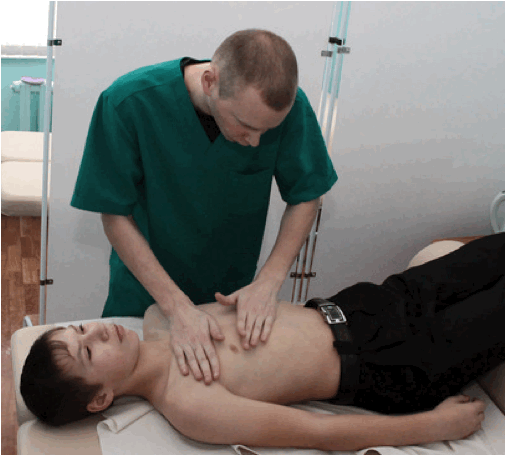 The medical staffers have their hands full. They treat about 1,000 children a year here.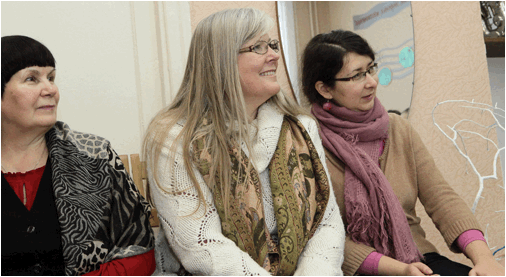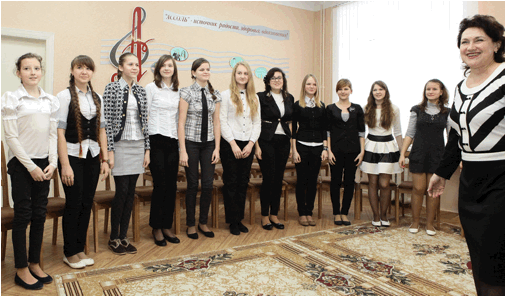 This institution, like the school for the blind next door, provides a complete educational program.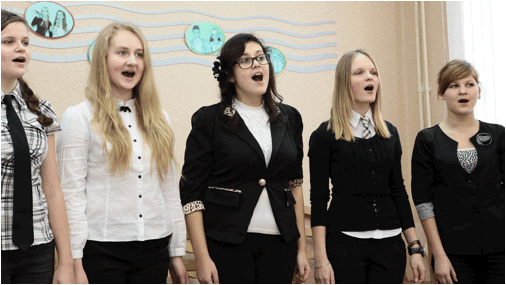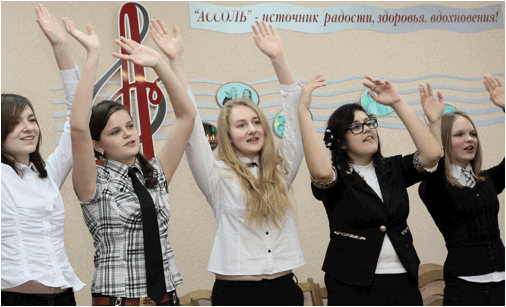 The music teacher arranged a special mini-concert by the girls' chorus for the visitors.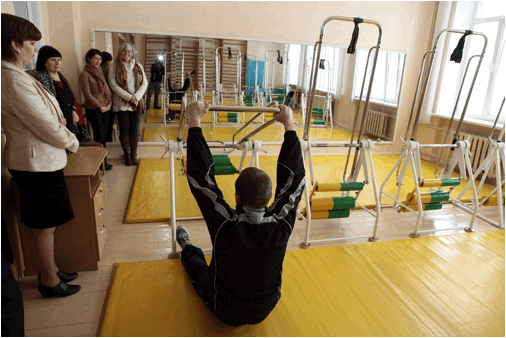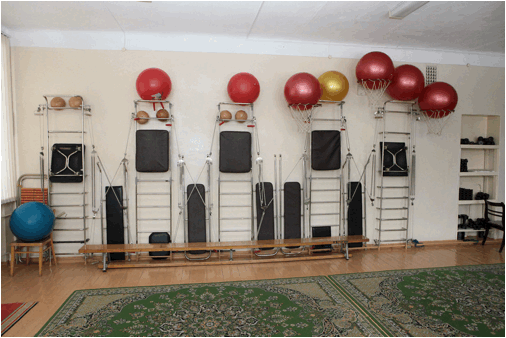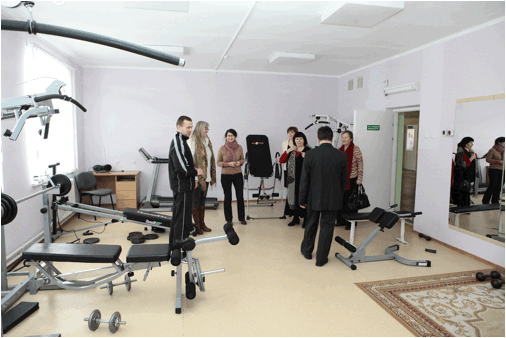 Physical education takes on extra significance when all the children have spine or bone problems.
Director Vladimir has tapped every possible donor (including in the local KGB office) to provide excellent equipment for the children.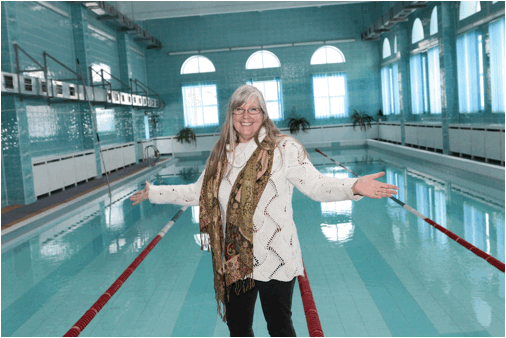 Kristina, an avid swimmer at home, seems comfortable here!
Every year, the President of Belarus chooses one town for special recognition.
A couple of years ago, Molodzyechna got the nod — the pool was completed, and the campus got numerous cosmetic upgrades.
So the place looks great — but the daily challenge to make the basic operational budget continues.
Thanks to all who are making it possible for us to reach out to institutions like this one, bringing gifts of love and joy.
More photos to come.
Thanks for journeying with us!
Much love,
Doug Brendel
To support New Thing online or sign up for regular email updates — click here
To auto-give each month — click here
To send a check by snail mail — New Thing, 403 Linebrook Road, Ipswich MA 01938
Thanks again!