is your love in action, inside the former Soviet Union
A report from Doug Brendel to all who support or follow our New Thing ministry in Belarus...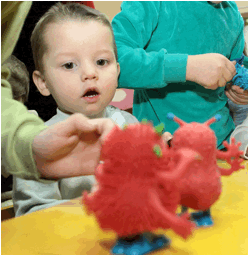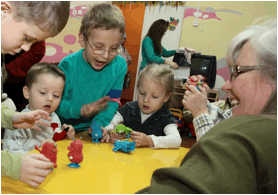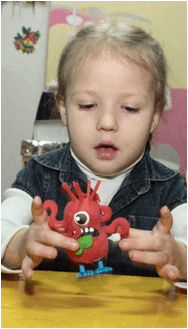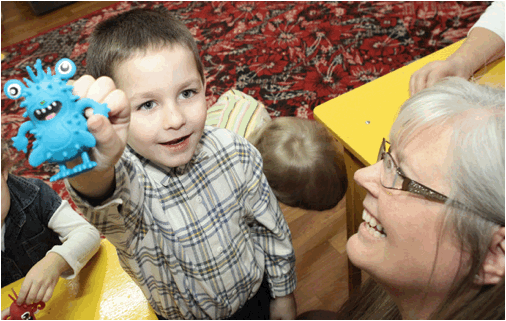 Was it wrong to bring monsters into the former USSR? We think not...
What did you get for Christmas?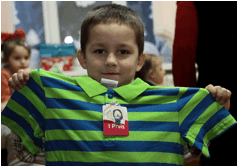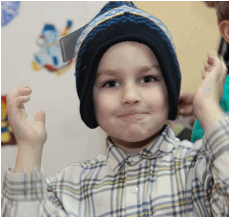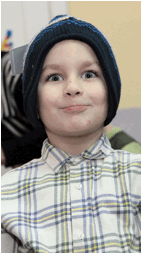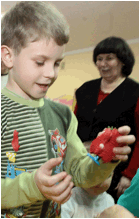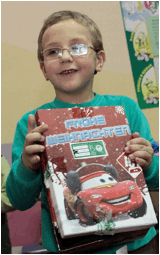 Kristina and our "Response of the Heart" team brought Christmas (only a bit late) to the shelter for abused and abandoned children at Zhodino, north of Minsk.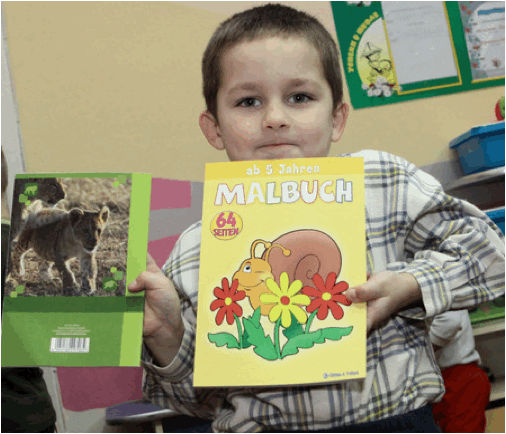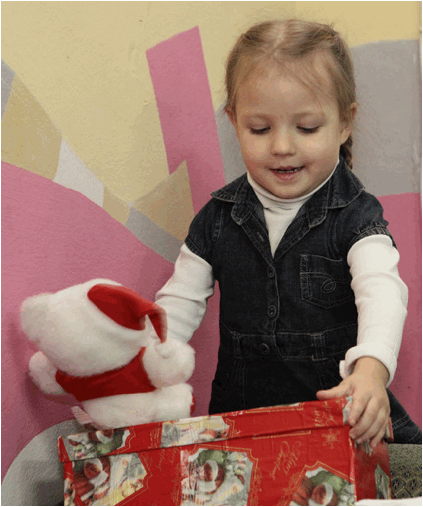 In addition to providing toys, sweets, and other gifts ourselves, it's our privilege to deliver Christmas gift boxes donated by Samaritan's Purse.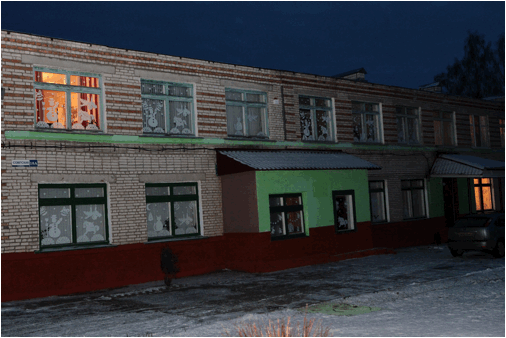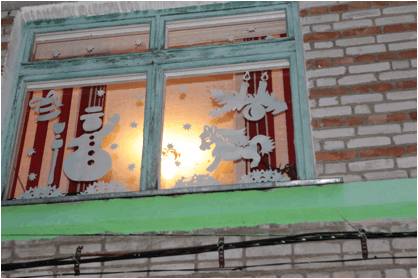 We "adopted" this shelter years ago. Over the years, generous friends of New Thing have renovated virtually the entire facility.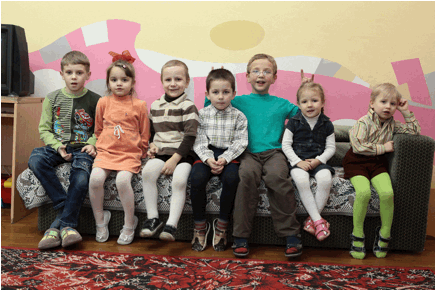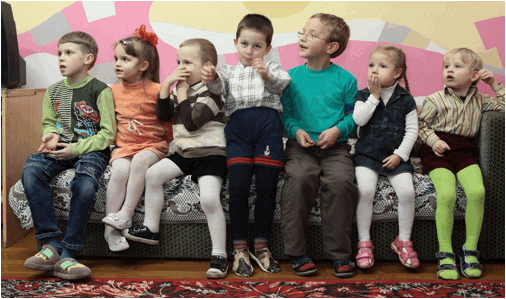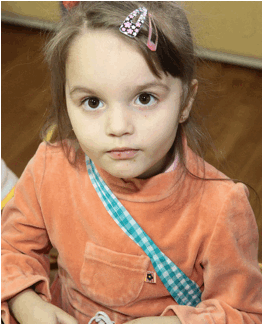 Hard to imagine how someone could abuse or abandon one of these children.
Alcoholism, for the most part, is the enemy here.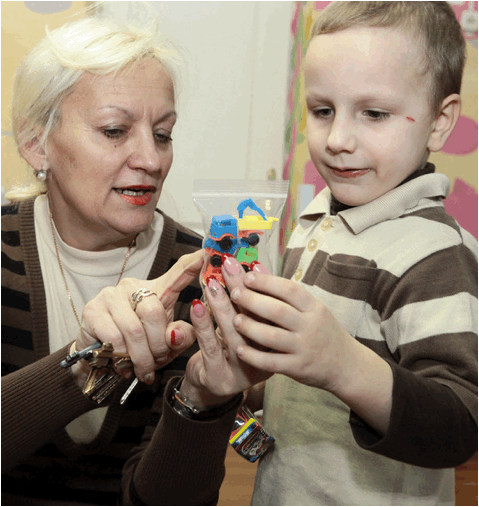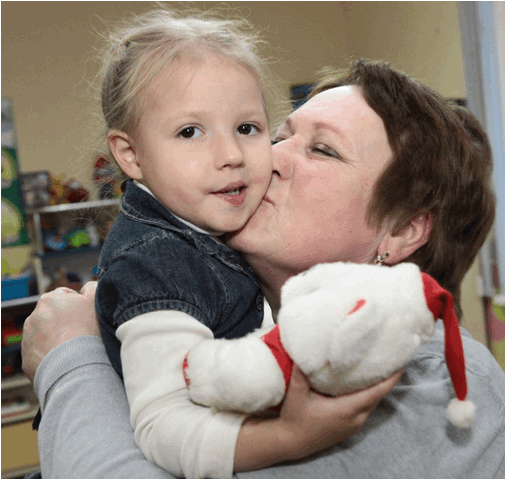 The children come and go, but the workers are giving their lives to caring for the children while they're here, rehabilitating their homes when they can, and finding safe placement for the children when they can't.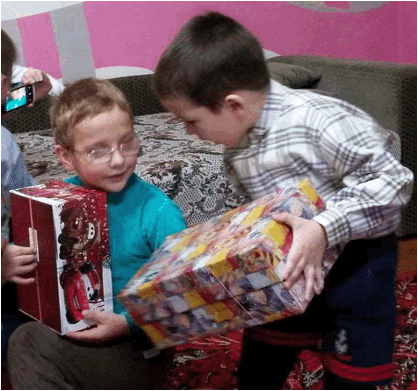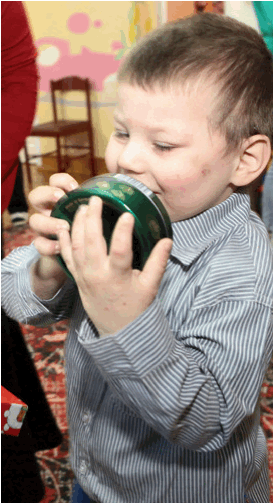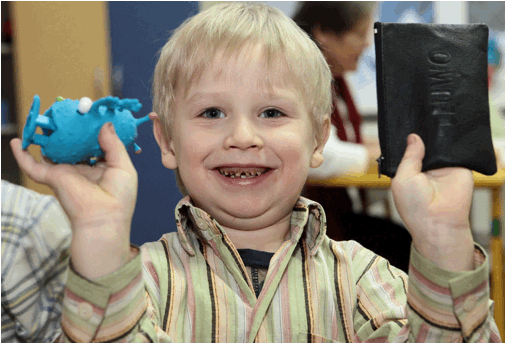 "Что вы получили?" "Посмотрите, что я получил!"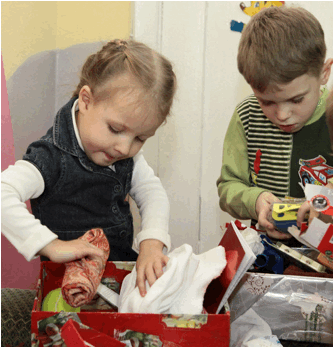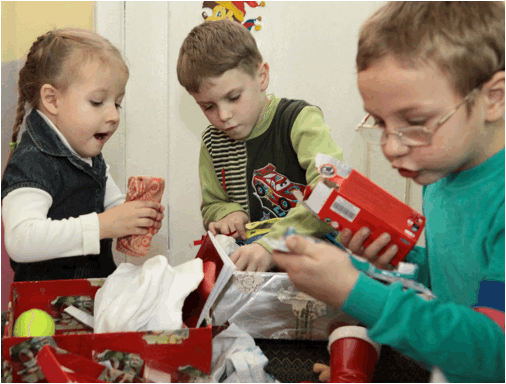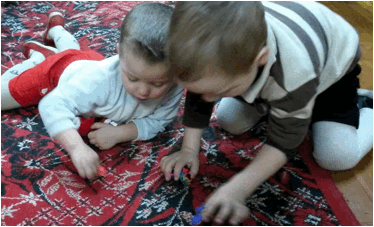 Translation: "What did you get?" "Look what I got!"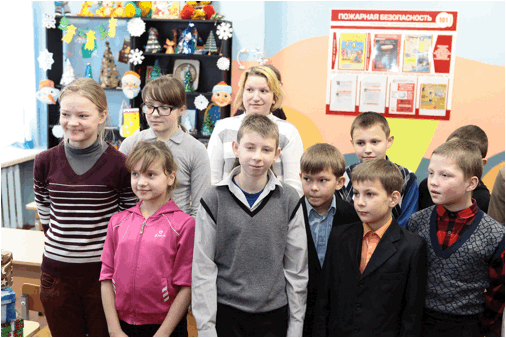 We outfitted a "Domik," or "little house," at one end of the shelter as an after-school center for at-risk children.
The goal: to keep the kids here from ever winding up in the shelter next door.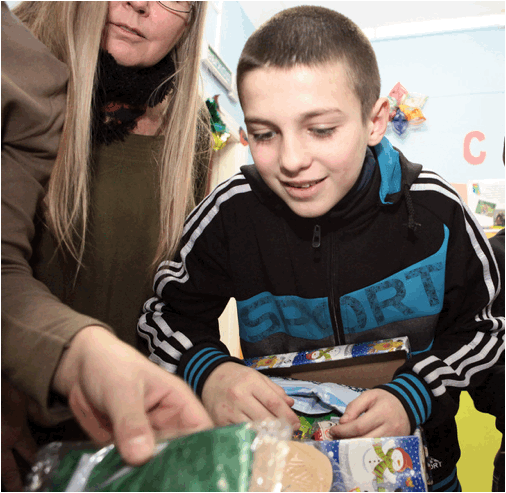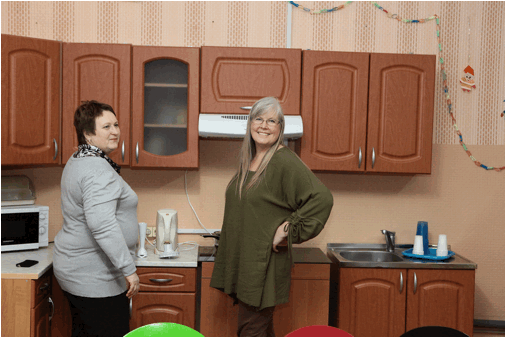 "And it's working," Kristina reports. "Fewer kids than ever are ending up in residential care.
When we first started visiting, there were as many as 30 kids; now it's unusual to see more than 10."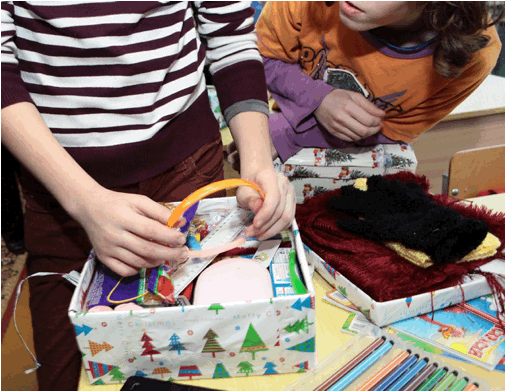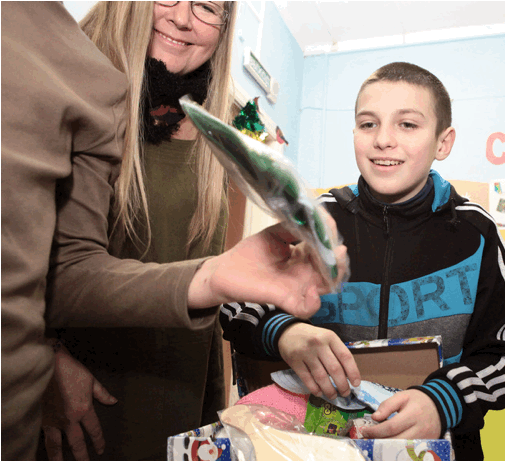 Kristina and the team brought Christmas boxes for the "Domik" kids too.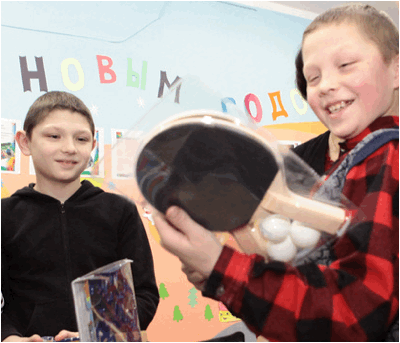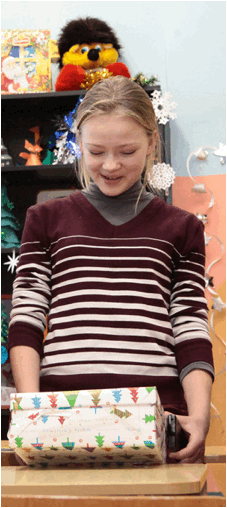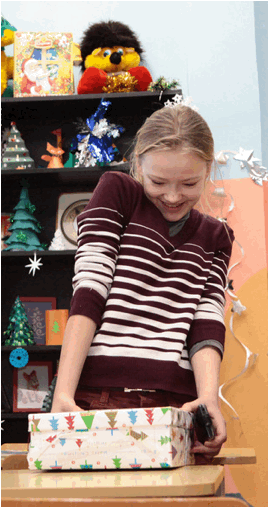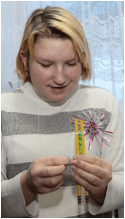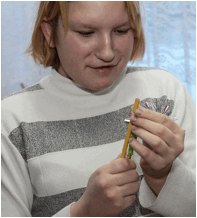 It's amazing what joy can come from even the simplest gifts.
Huge hit: rainbow bands. The kids loved learning from Kristina how to make a simple bracelet.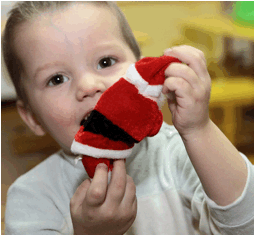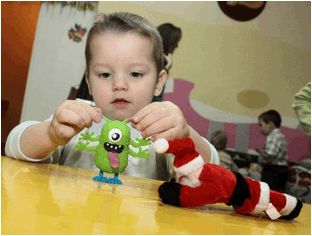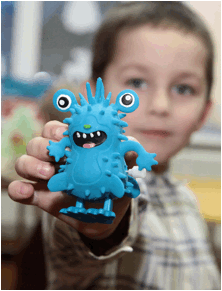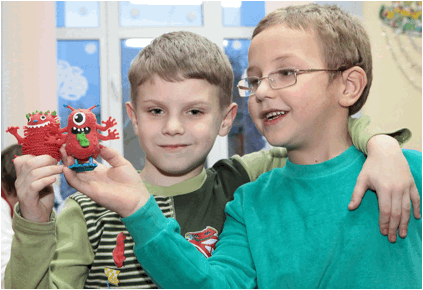 Santa is nice, but a windup monster is going to beat Santa every time.
Special thanks to Green Elephant toy store in Ipswich, Massachusetts, for great discounts on great toys for the children of Belarus!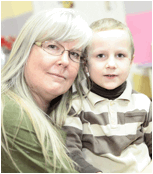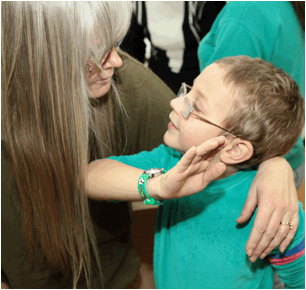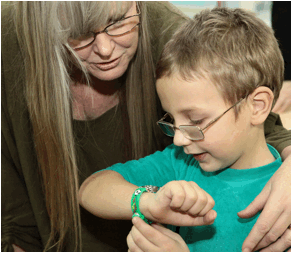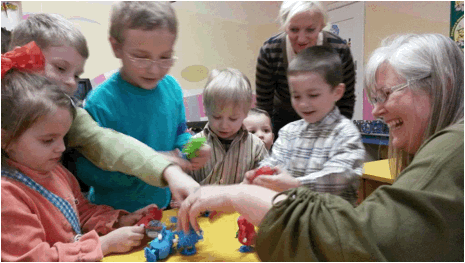 Kristina has a beautiful bond with the kids. Her command of Russian enables her to communicate without an interpreter, and the children really respond.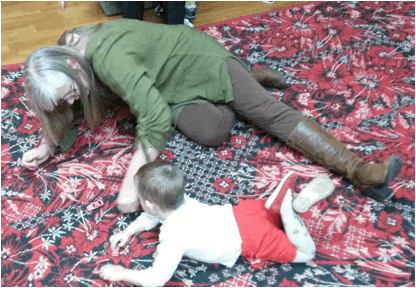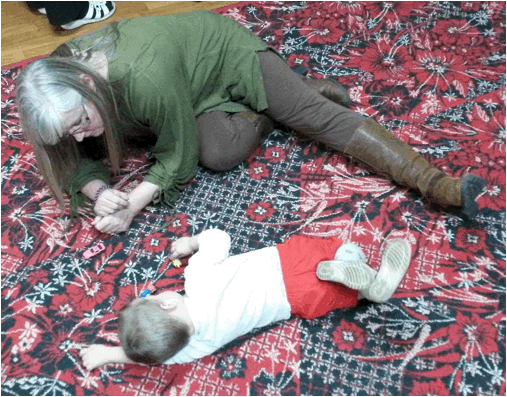 It also helps that she's great at igrat na polu ... playing on the floor.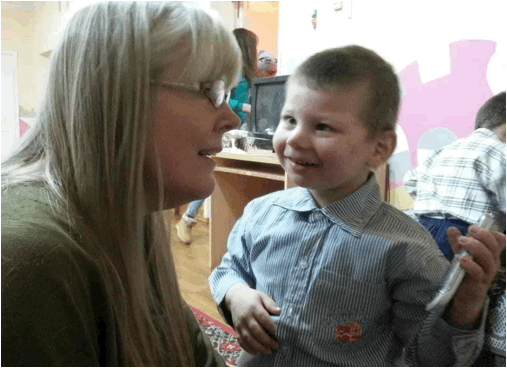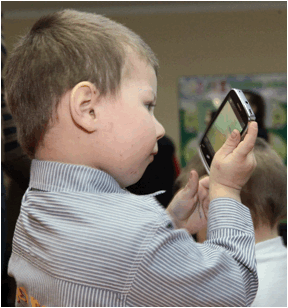 Danik, 5, was at the shelter the last time I was there. His fascination with my iPhone seems to have stuck. He appropriated someone else's.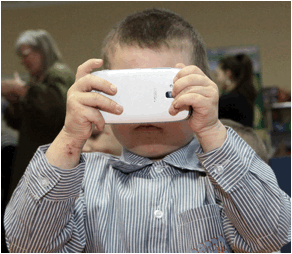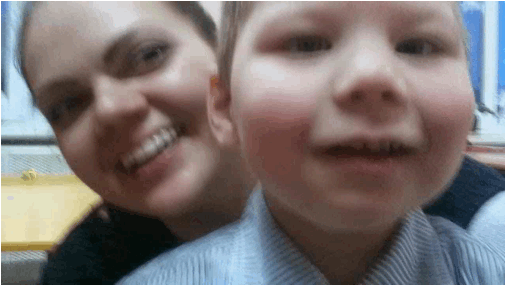 This budding young photographer is working on perfecting the selfie, with the help of our interpreter Katya.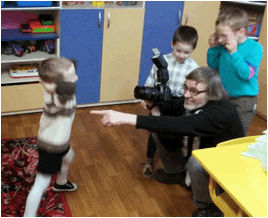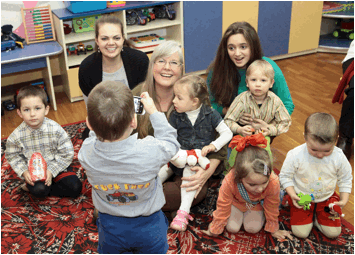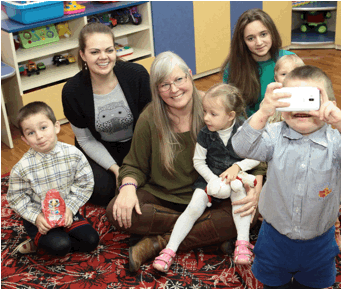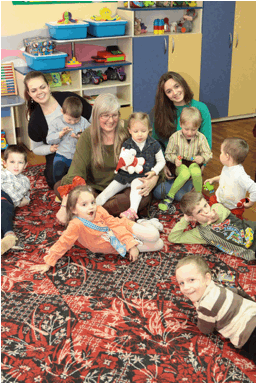 When our photographer Oleg tried to set up a group shot, Danik jumped in to trump the professional — then shot the shooter!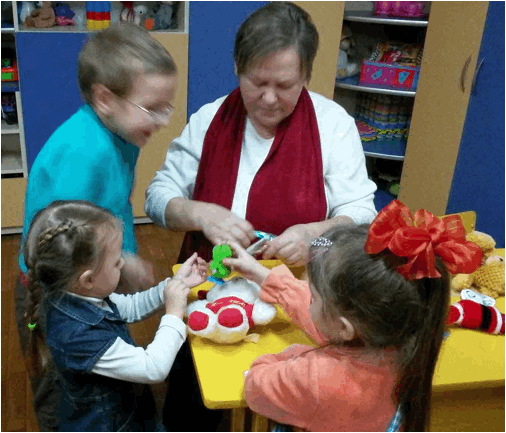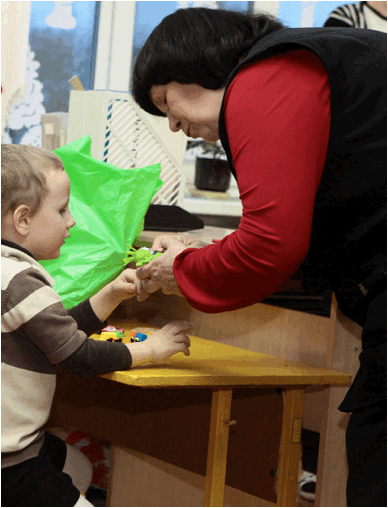 These two wonderful women are retired, and could be sitting at home collecting pensions. But they've chosen to devote their lives to caring for the neediest of their nation.
Lydia Danielevna (left) and "The Great Kozovaya" (right) lead our "Response of the Heart" effort.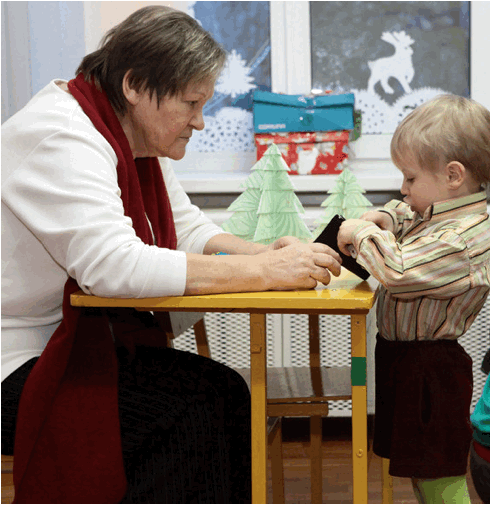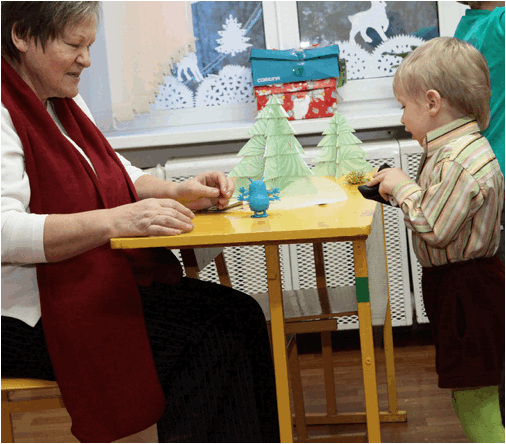 We have the joy of providing 100% of the funding for their fulltime nationwide ministry operation,
which brings some 200 tons of humanitarian aid into Belarus every year.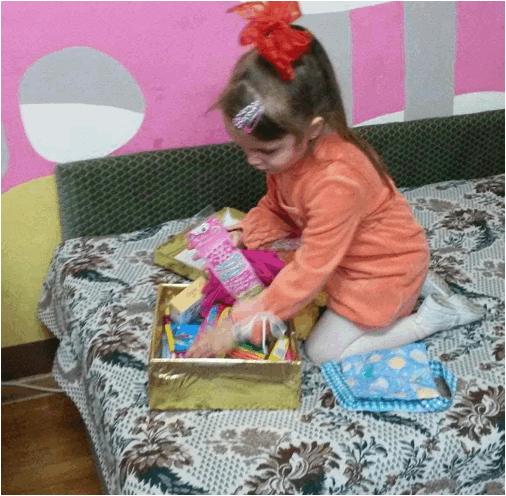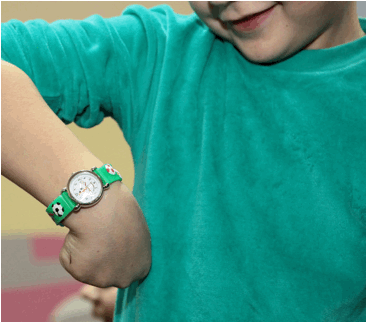 Our deepest thanks to all who have given so generously over the years to enable the workers at Zhodino to provide for children like these...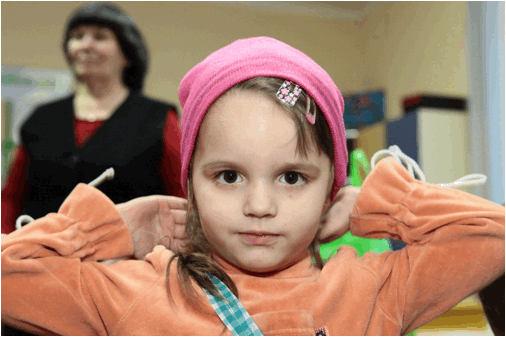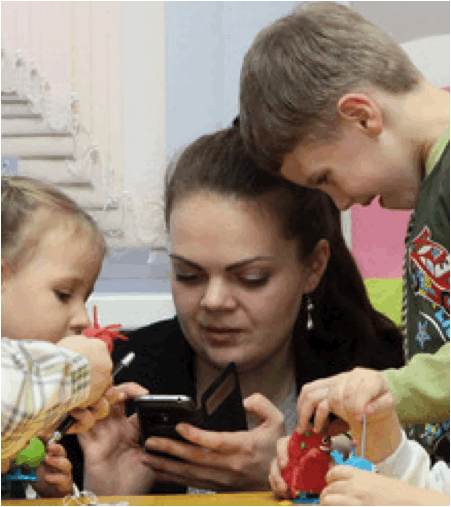 ...and for our Response of the Heart team to provide for many dozens of institutions like this one.
God bless you!
More photos to come.
Thanks for journeying with us!
Much love,
Doug Brendel
To support New Thing online or sign up for regular email updates — click here
To auto-give each month — click here
To send a check by snail mail — New Thing, 403 Linebrook Road, Ipswich MA 01938
Thanks again!