is your love in action, inside the former Soviet Union
A report from Doug Brendel to all who support or follow our New Thing ministry in Belarus...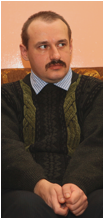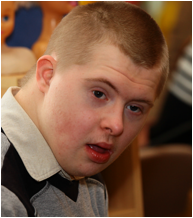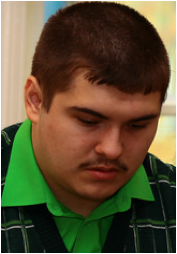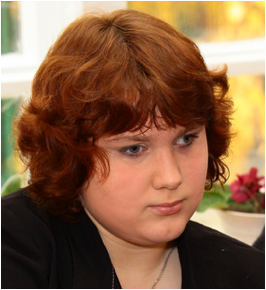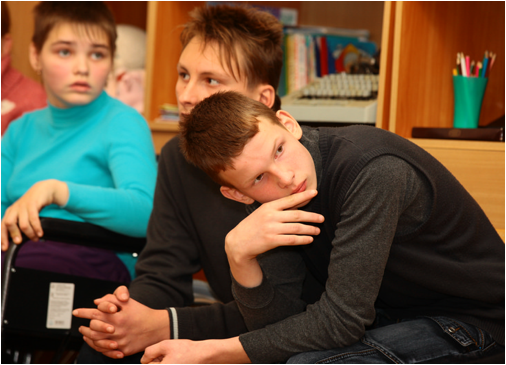 Many folks, when they see disabled children, look the other way...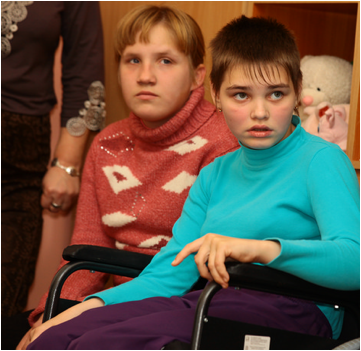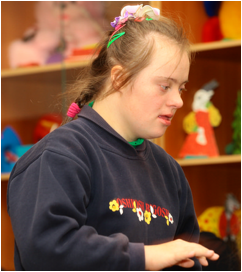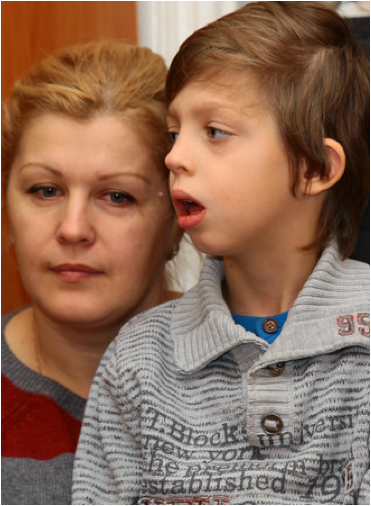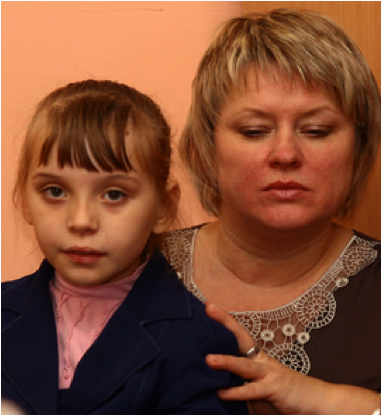 But these families have a new message for the world: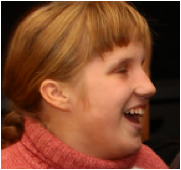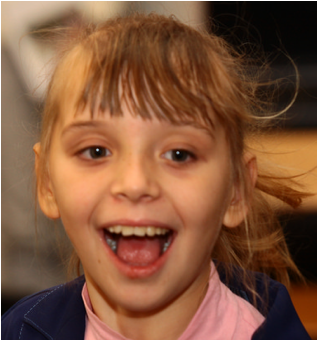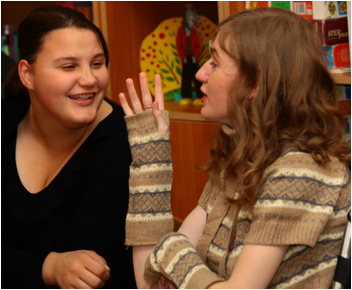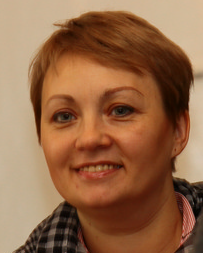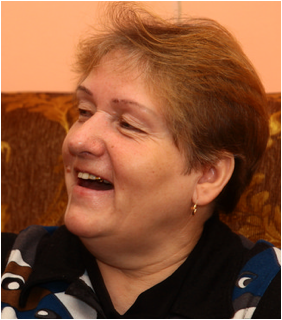 Look at us!
New "New Thing" photo-portrait book makes its debut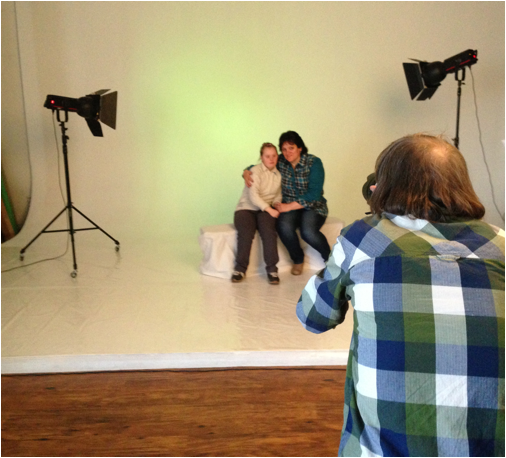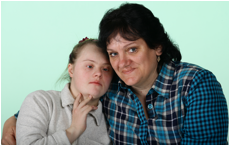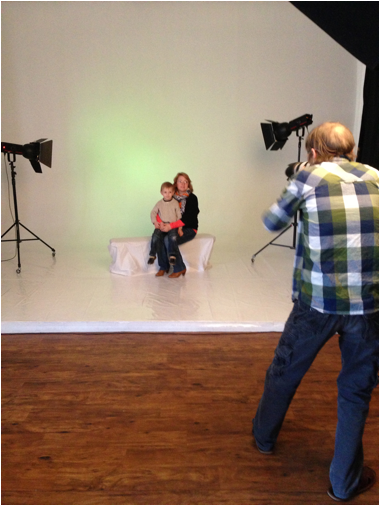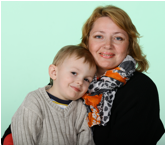 If you've journeyed with New Thing for several months, you might remember this:
Our dear friend Oleg, an internationally acclaimed photographer, shot portraits of very special families....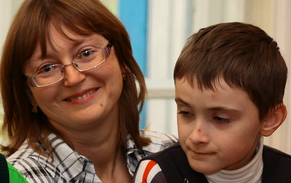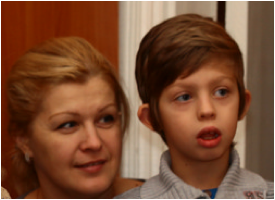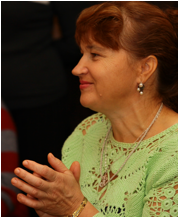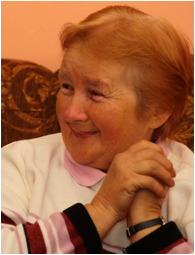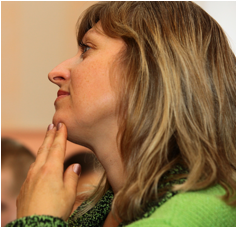 They're members of the Dzerzhinsk branch of the Belarusian Association for Support of Families with Disabled Children.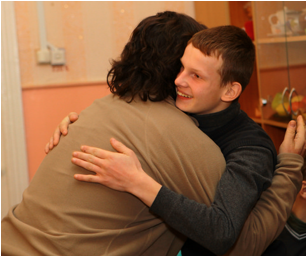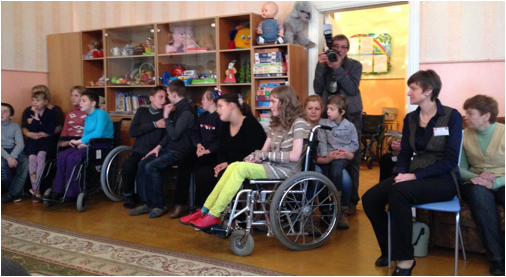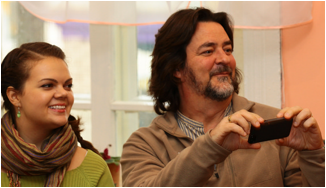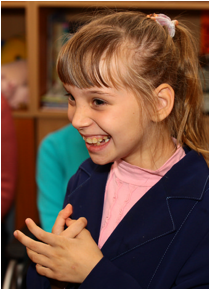 We turned the portraits into a beautiful book — and this past week we had the joy of presenting the first copies to the families themselves.
They welcomed us with a big "official" program.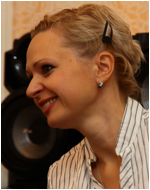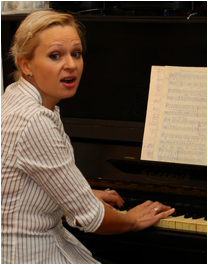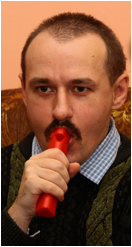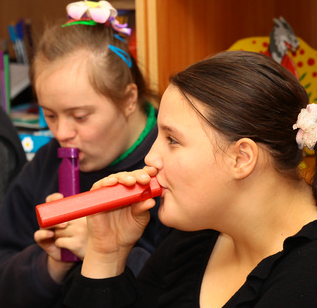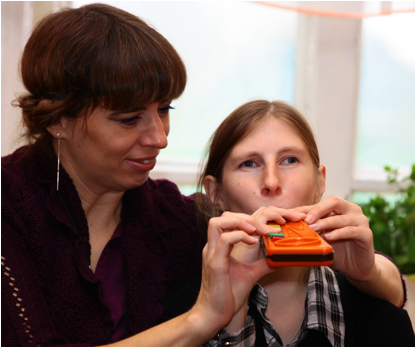 Musical director Marina kicked it off by distributing musical instruments for a sing-and-play-along number.
Those who can't hold an instrument get help from their moms.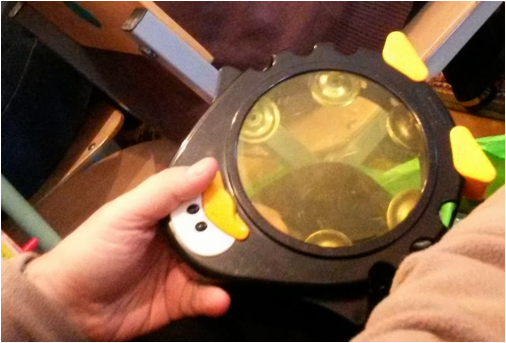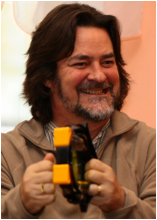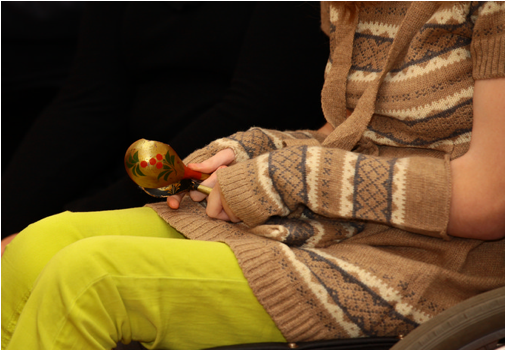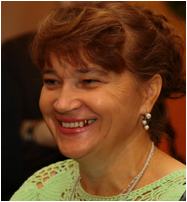 I scored a cartoon-penguin tambourine!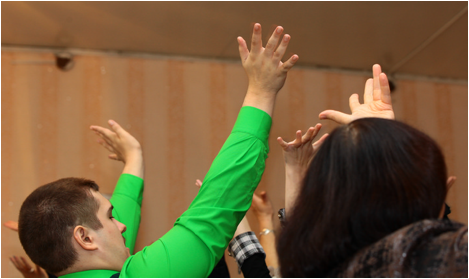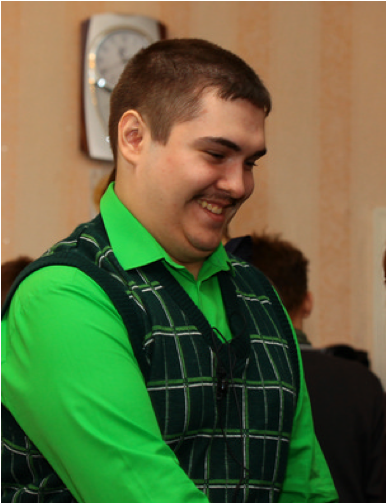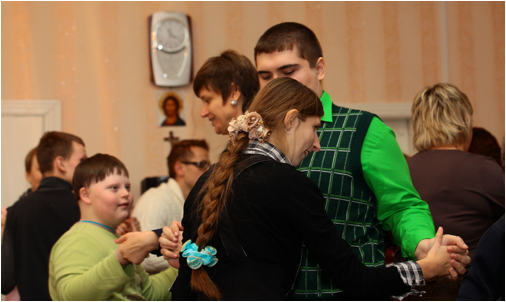 Then it was time to get up and dance — with lots of hand motions.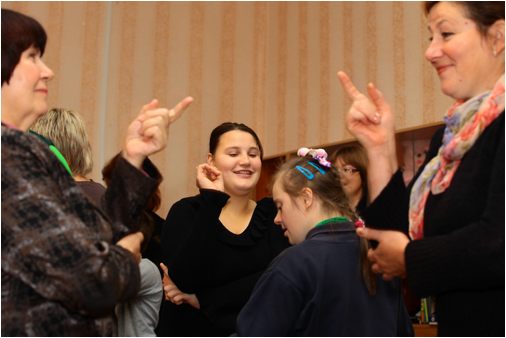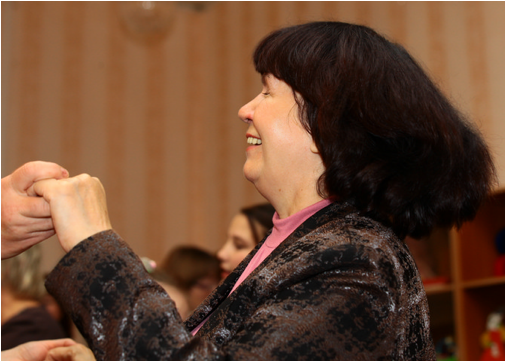 Even the leader of our "Response of the Heart" team leader in Belarus, "The Great Kozovaya," got into it.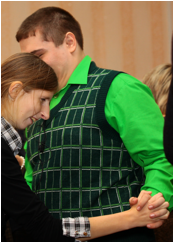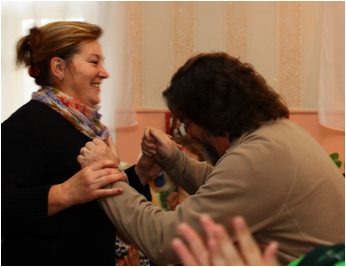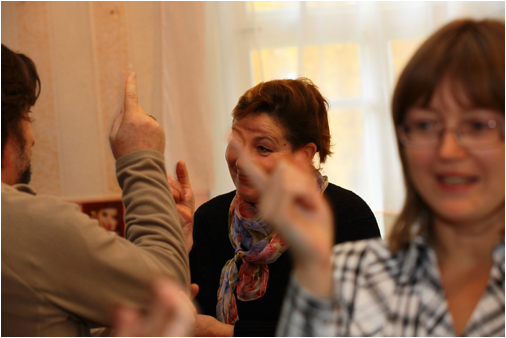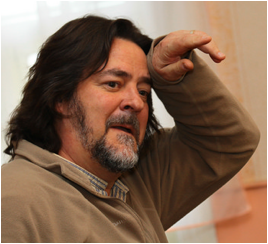 I don't generally dance (and I rarely do hand motions, except in traffic), so this was a high-stress experience for me.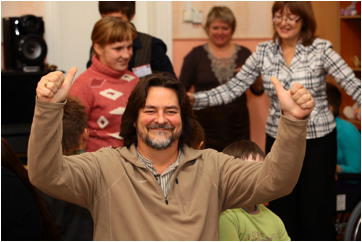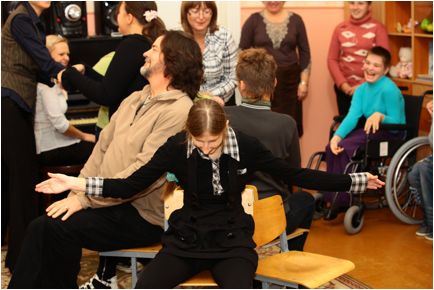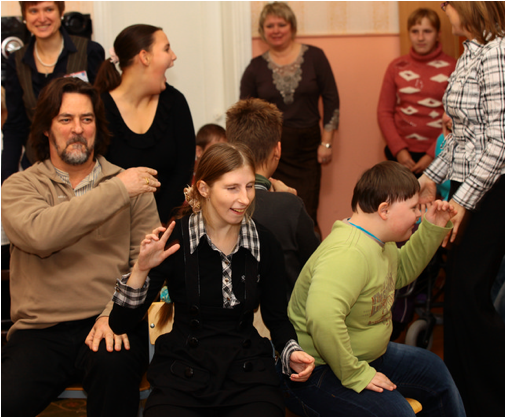 When it came time for musical chairs, however, I was on much more solid ground.
I am a lifetime champion at musical chairs, so I knew I was going to ROCK.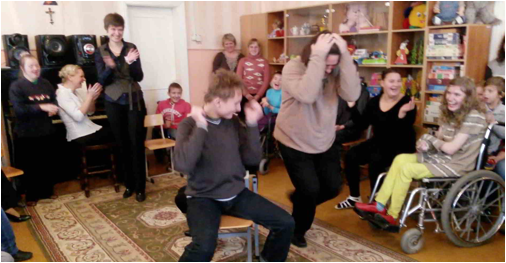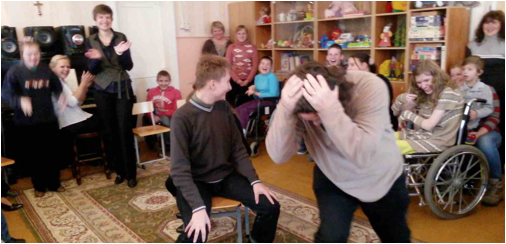 Of course, I was banished from the game in shame with 3 of us left.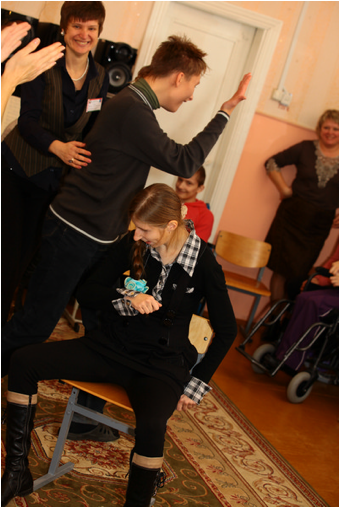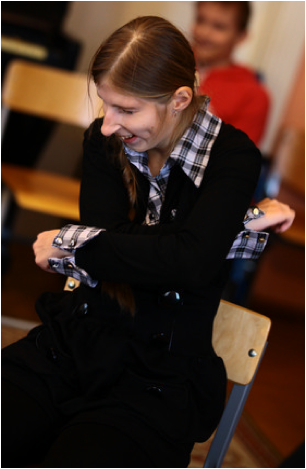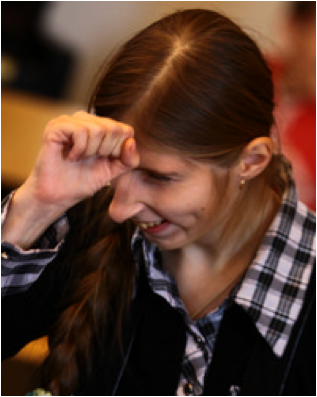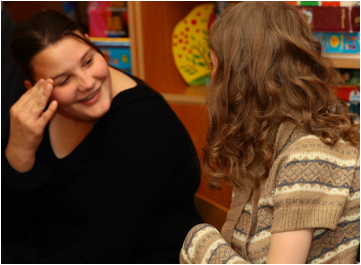 Julia was the proud winner.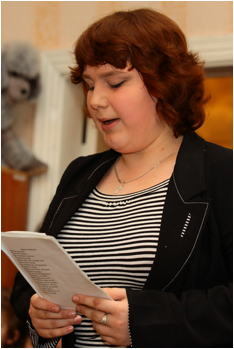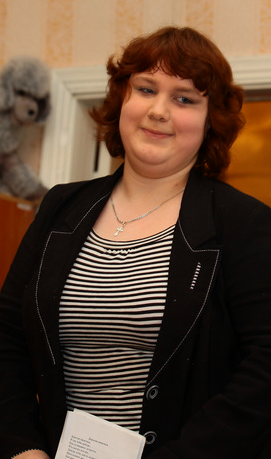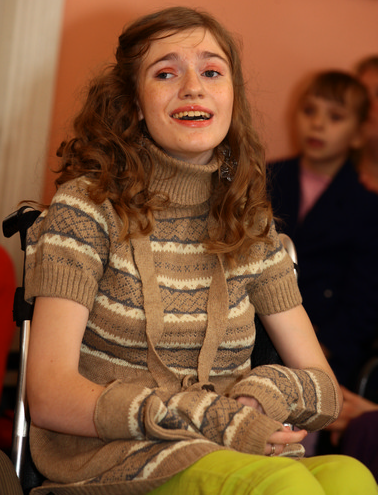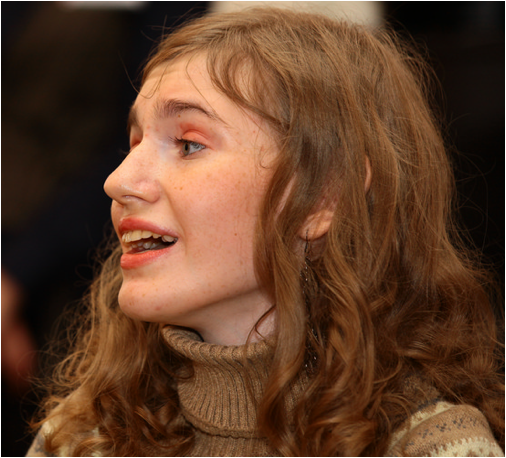 Ira offered an original poem, and Zhenya sang the love theme from Titanic (her English is very good).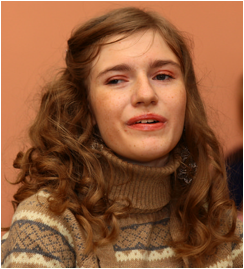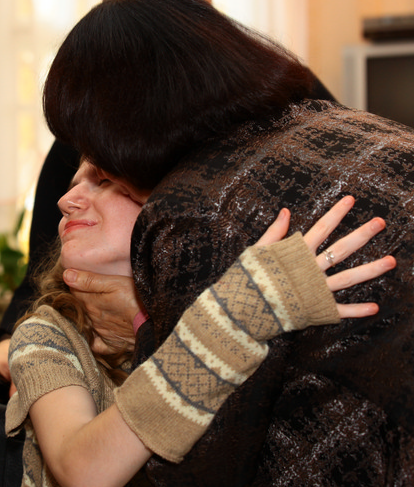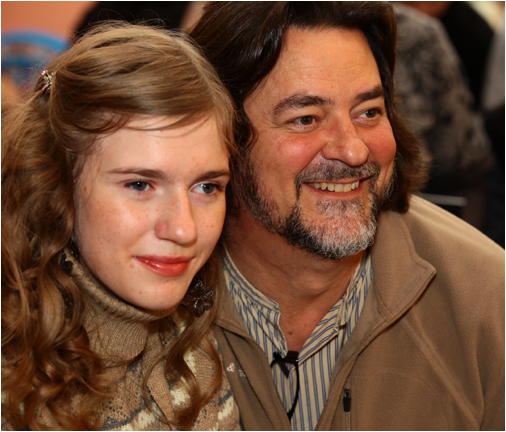 Kozovaya gave a post-performance kiss, and I got to pose for photos with the celebrity. If you ask me, she's got a Hollywood look.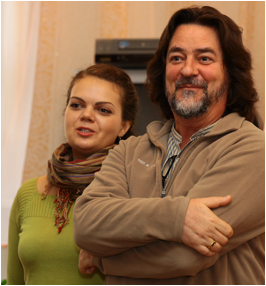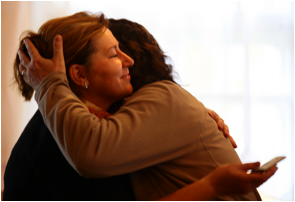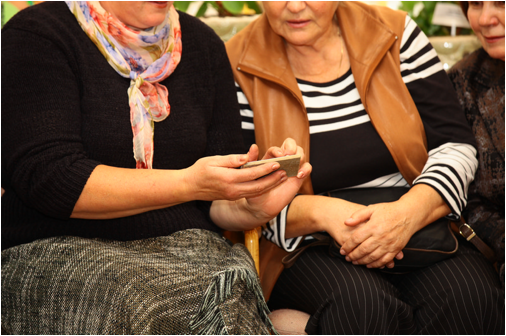 Then it was New Thing's turn to make a presentation.
I brought a miniature original painting of the New England coastline by a Massachusetts artist, and presented it to Association director Alla.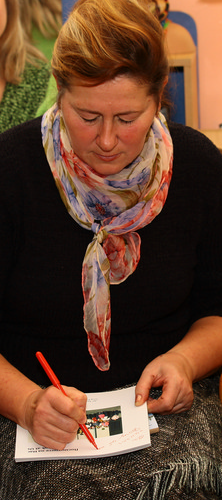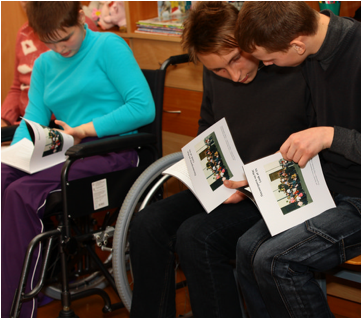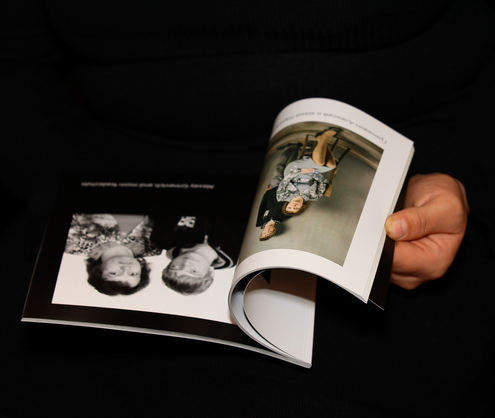 Finally it was time to unveil the book. Oleg himself presented the first copy to Alla — who promptly inscribed it to me, as a gift.
I accepted on behalf of all the friends of New Thing who gave generously to publish the book.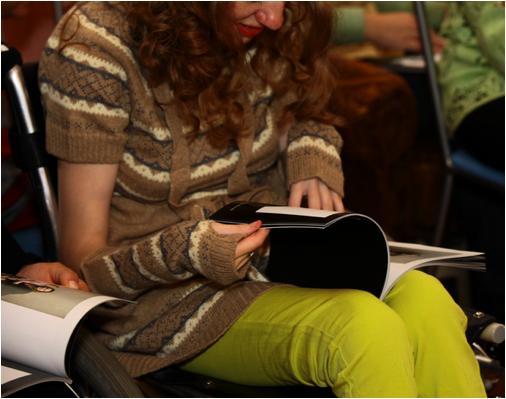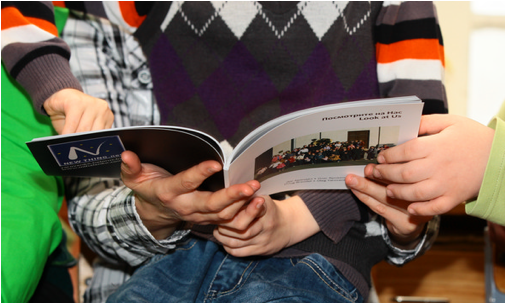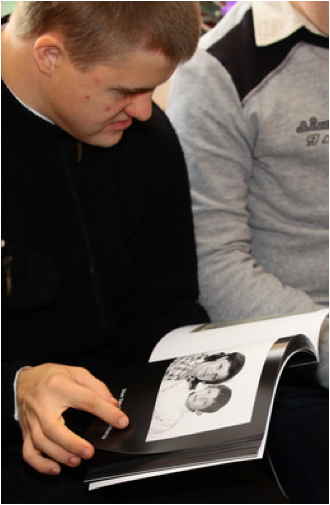 Books are like gold in this culture — and especially when your own picture is in one!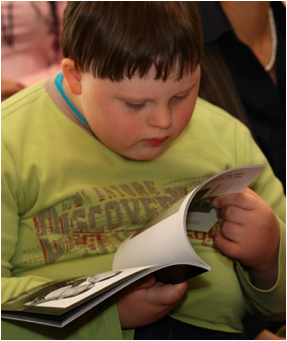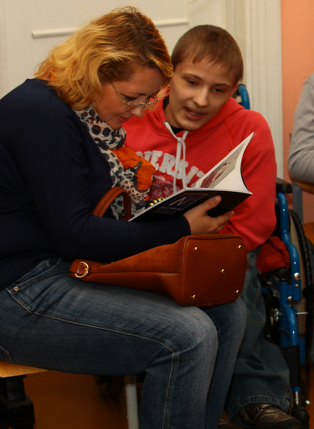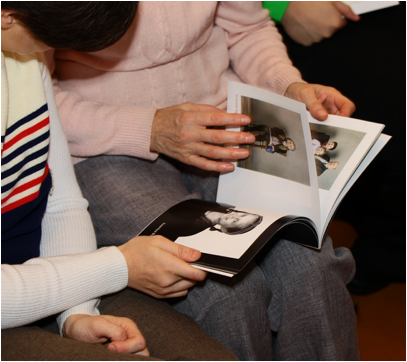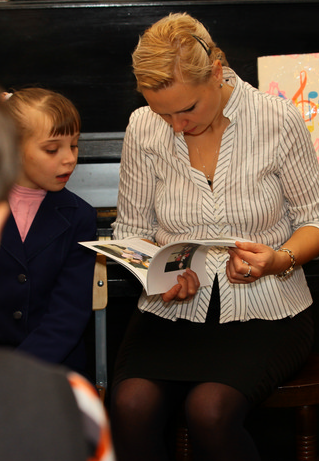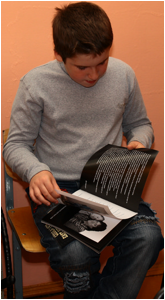 Give a book to a Belarusian, and forget about conversation....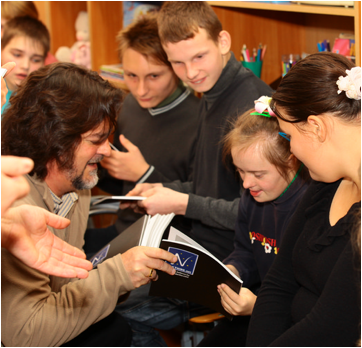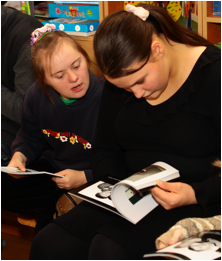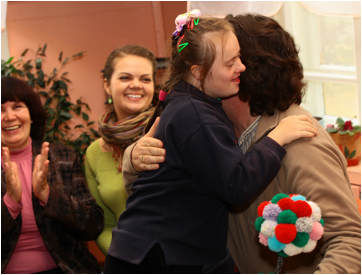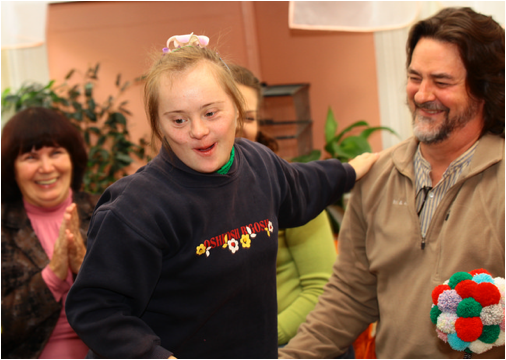 It was fun helping Masha find the photo of herself with her mom. (Masha is the star! She appears on the first page of the book!)
She was delighted to deliver a thank-you gift from the Association: a little tree made from multi-colored balls of carpet.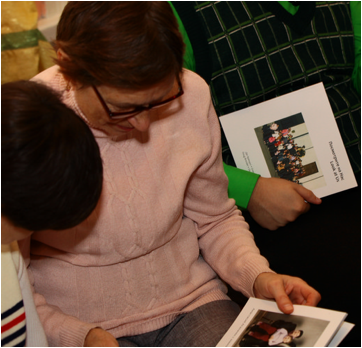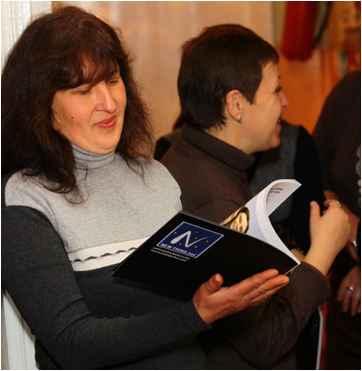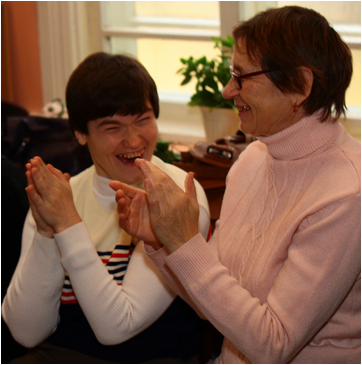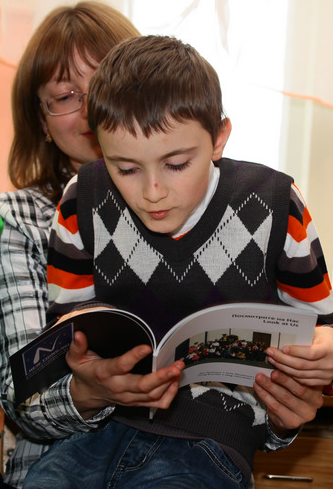 The moms and the kids were pretty happy.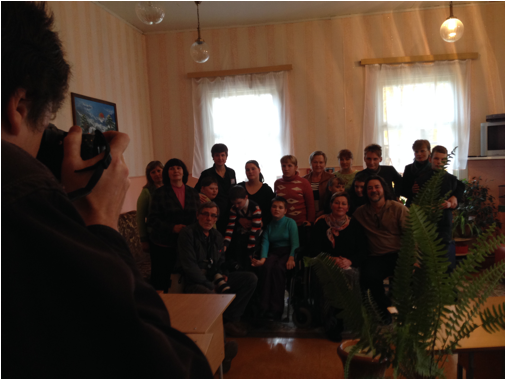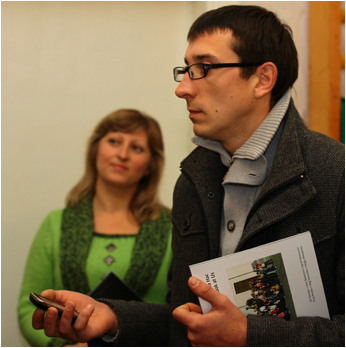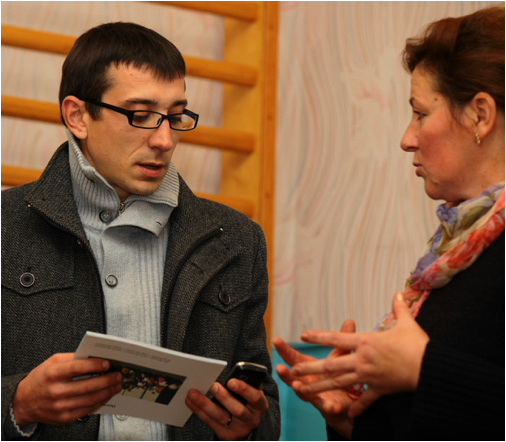 It was big news in Dzerzhinsk. The local paper sent a photographer and a reporter.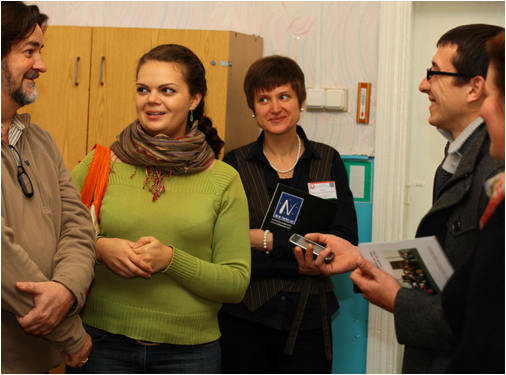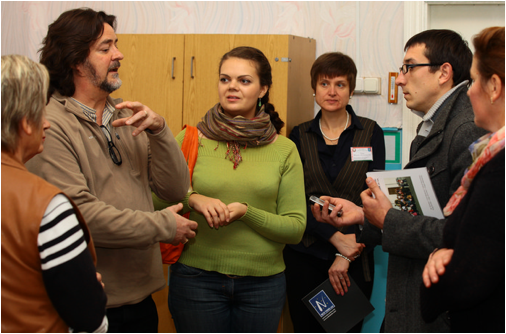 The idea of the book? he asked. My reply:
To let the vision of this group — the idea that every child is a human being, regardless of disabilities — catch fire in people's hearts.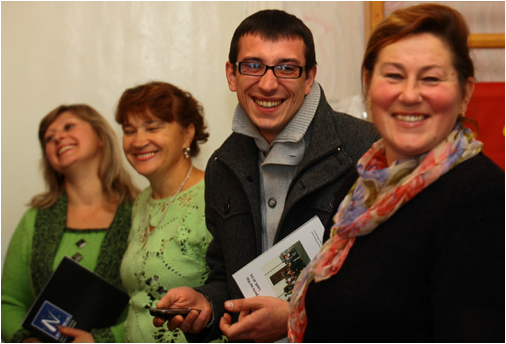 Then I pointed out that photographer Oleg was the real hero.
Of course, when they looked his way, he snapped a picture of them.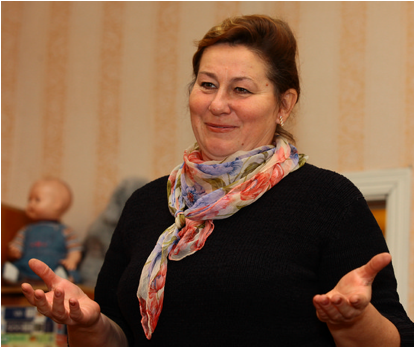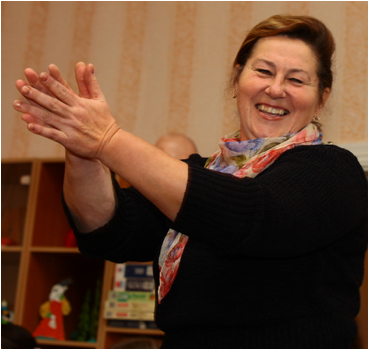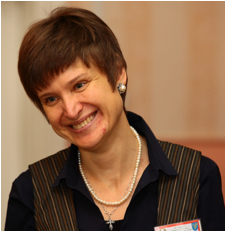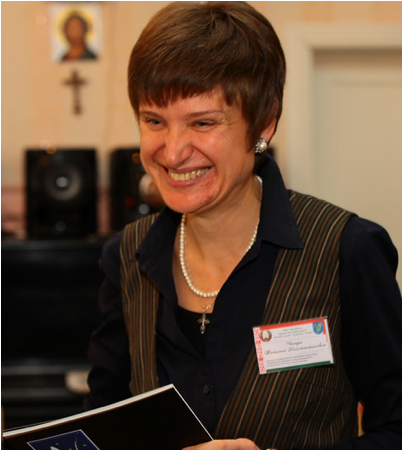 I'm proud to be associated with these people: director Alla, rehab center boss Tatiana, and the moms of the Association.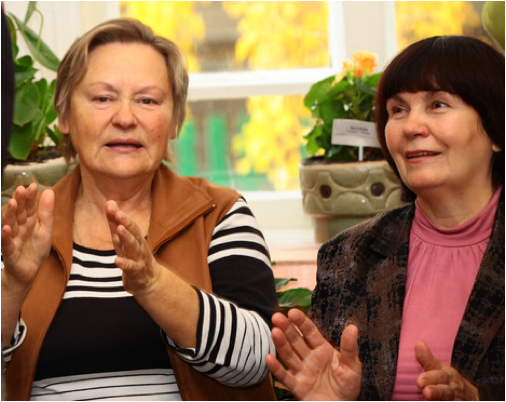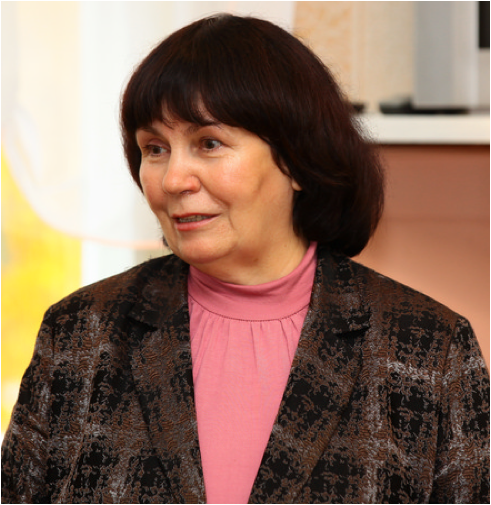 And God smiled on us when he brought us to Lydia Danielevna and "The Great Kozovaya."
Endlessly humble, incredibly hard-working, these women, well into retirement age, could be resting on their pensions.
But they are giving their lives to sharing God's love, caring for the needy ones of their hard-hit homeland.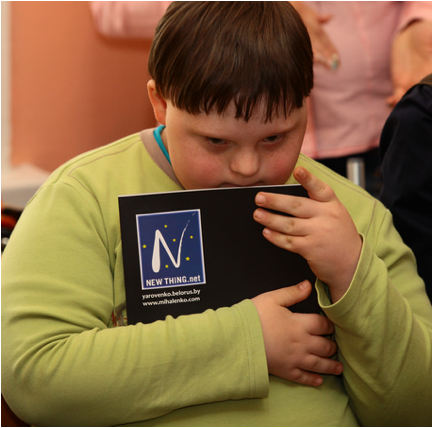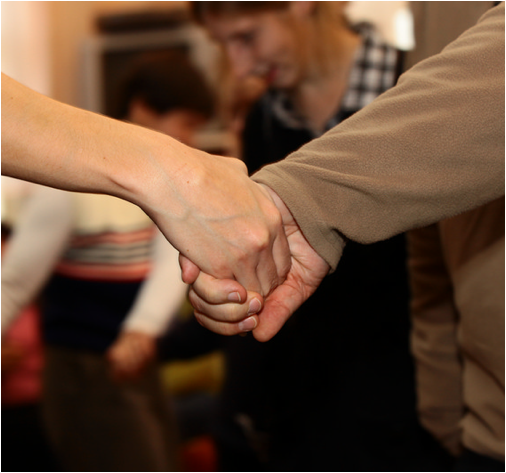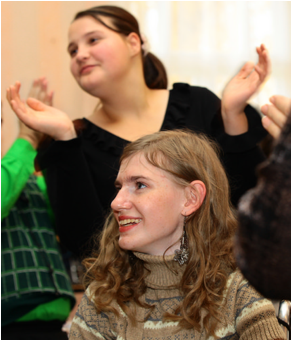 I think it's a good thing to follow their example. To love people. And not just people who are "like us."
Thanks to all who are making this great adventure possible.
More adventures (and photos) to come.
Thanks for journeying with us!
Much love,
Doug Brendel
To support New Thing online or sign up for regular email updates — click here

To auto-give each month — click here
To send a check by snail mail — New Thing, 403 Linebrook Road, Ipswich MA 01938

Thanks again!