is your love in action, inside the former Soviet Union
Here's a report from Doug Brendel to all who support or follow our New Thing ministry in Belarus...
1:

2:

3:

The best number ever: 3
Perfect would be "0" — but 3 is GREAT!
When the subject is abused and abandoned children, less is more. Less is beautiful.
Here's the story....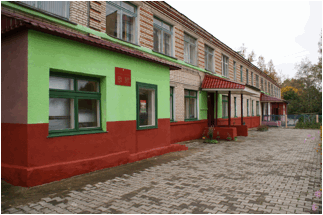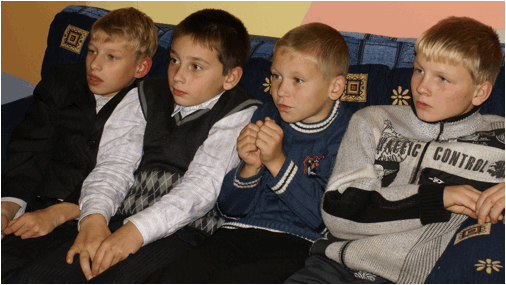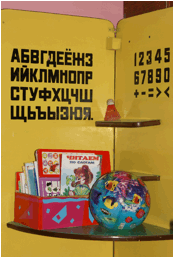 For years, we've had the joy of supporting a shelter for abused and abandoned children in Zhodino, an hour or so north of Minsk, the capital of Belarus.
The shelter can handle up to 35 children at a time, and often has.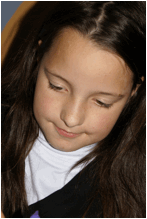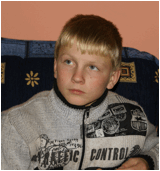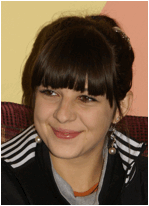 But in recent years, generous friends have helped us equip the shelter to add prevention to its "bag of tricks."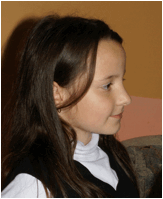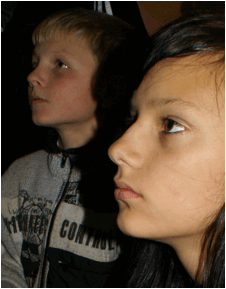 We built a "Domik," or "little house," at one end of the facility, and set up an after-school center for at-risk children.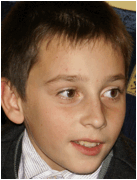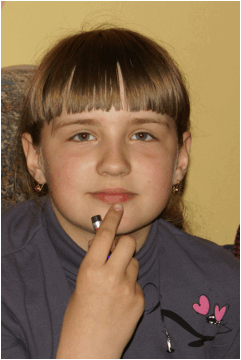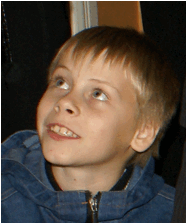 Kids drop by for snacks, homework help, activities, and plain old love. Workers connect with the families — and provide support for the ones in trouble.
It's the first such project in the entire nation ... and it's working.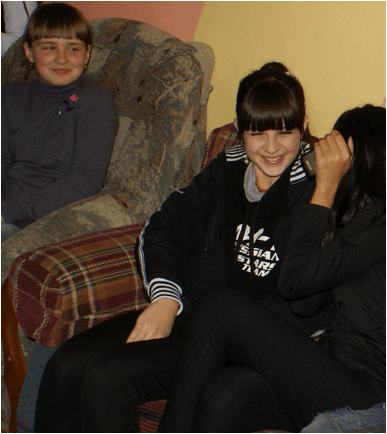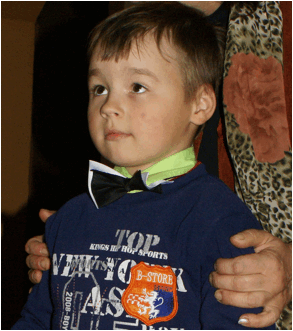 This week I found only 3 children in the abuse-and-abandonment shelter — the smallest number ever — but the Domik was overrun with kids!
These are children who will be spared the agony of abuse and abandonment ... thanks to the great generosity of friends like you.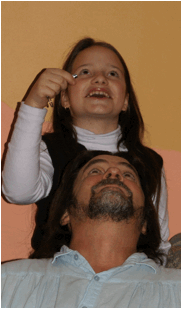 We brought tiny laser flashlights for the children — purchased at a discount from the Green Elephant toy store in our hometown of Ipswich, Massachusetts.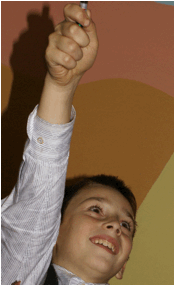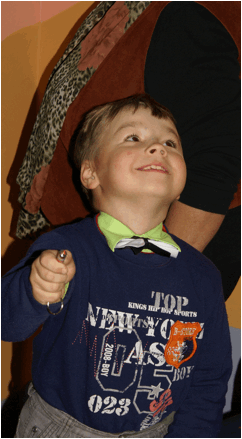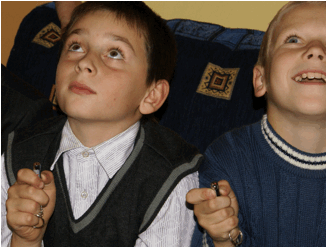 The lasers were a huge hit; I didn't think we could top this. But then...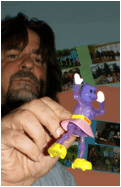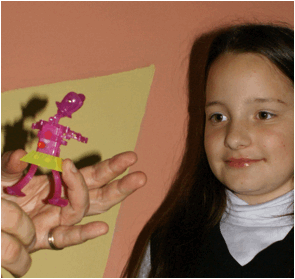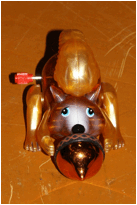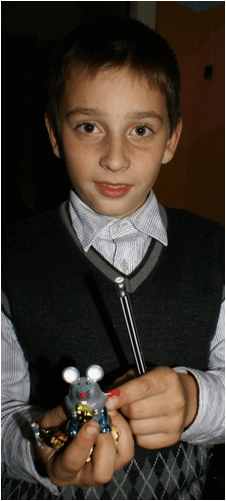 ...I brought out the wind-up toys (also from Green Elephant).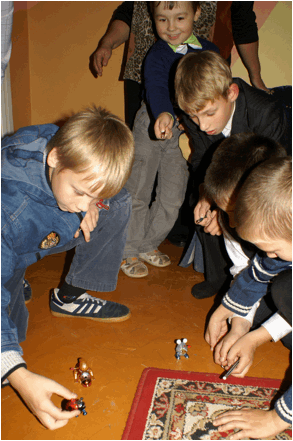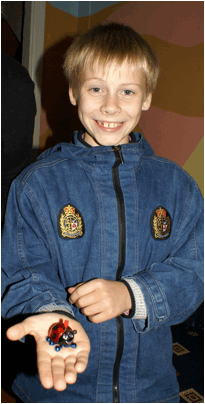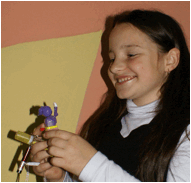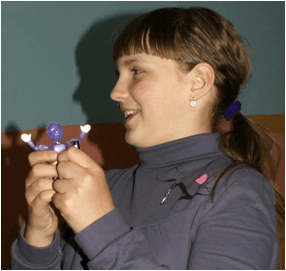 No matter how old a kid gets, there's just something about a wind-up toy.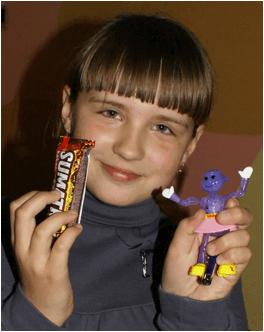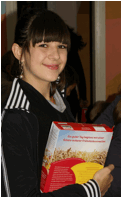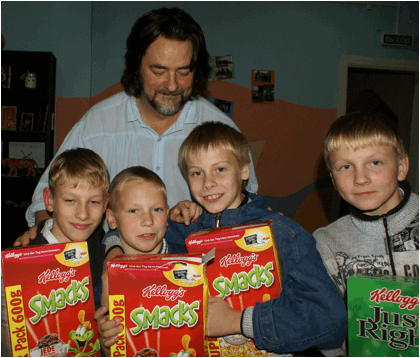 Of course, as always, we brought sweets too. A treasury of great stuff!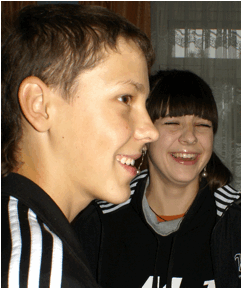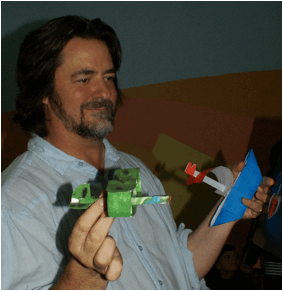 The children gave gifts too: a handmade airplane and a boat, for the "world traveler."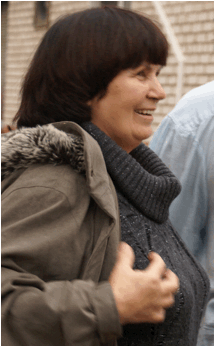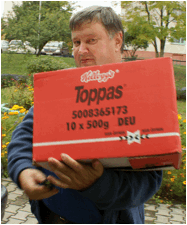 The Zhodino shelter is just one among 200 institutions served by our Minsk-based "Response of the Heart" team. They bring 150+ tons of donated goods into Belarus each year.
The team is headed by the quiet, humble woman we call "The Great Kozovaya" (because she seems to be able to move mountains in this very complicated country).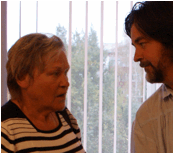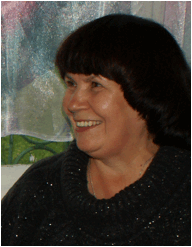 Kozovaya and her no-nonsense second-in-command, Lydia Danielevna, were childhood friends — and ranking officials in the Communist Youth Party in the old USSR.
Today they are giving their lives to the practical work of Christ in one of the hardest-hit economies of Europe.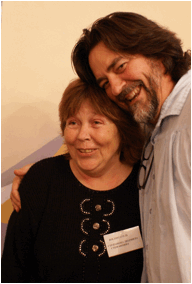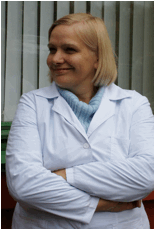 We have made a long-term commitment to support the 25+ workers here at Zhodino.
The children come and go — under the law, children stay in the shelter only 6 months, then they go home (if it's safe) or they're placed elsewhere....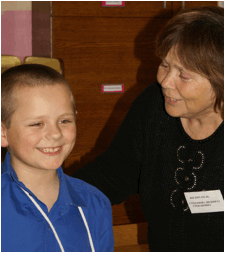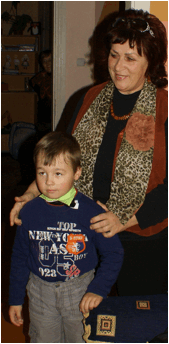 But the staffers, highly educated professionals working on meager wages and a shoestring budget, are pouring their lives into the care of the children, and the redemption of their families.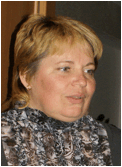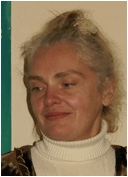 The staffers are also extremely camera-shy. What you see in this report is just about the greatest number of staff photos of we've ever been able to bring away from Zhodino!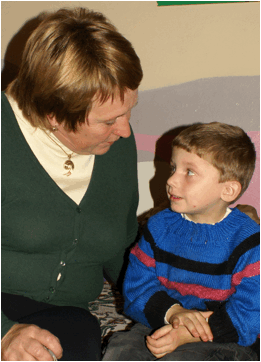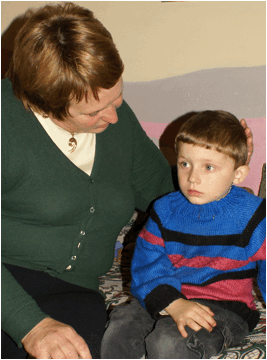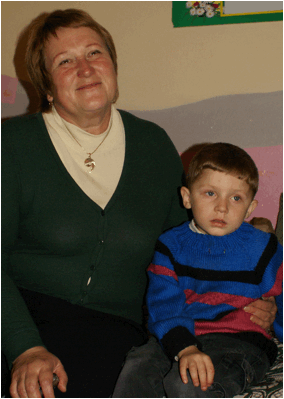 Liudmila Mikhaelevna heads the shelter. She's the "Big Boss" — and a deeply caring mama.



In the shelter itself, we found three boys (a fourth was in the hospital, fighting the flu).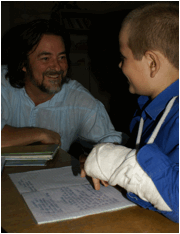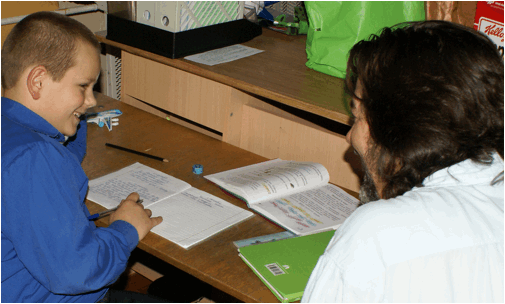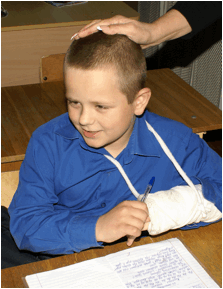 L'yosha, 8, was as jolly as could be — in spite of a broken arm.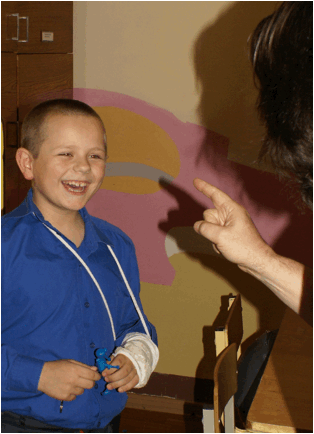 When he answered me in beautiful English, I busted his chops for pretending to be Belarusian.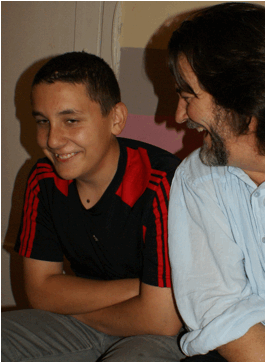 Sasha, 13, is a bright student, very quiet and somewhat formal.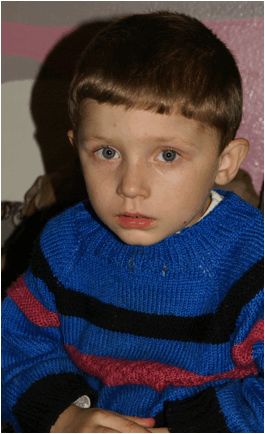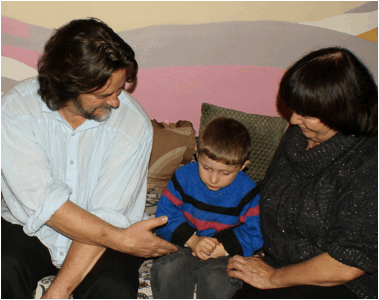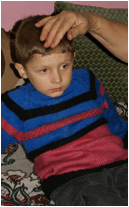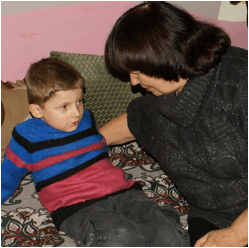 Little Vanya, 3, is the fourth child in a row abandoned by his mother. He's traumatized — doesn't want to be touched by the American — but Kozovaya comforted him.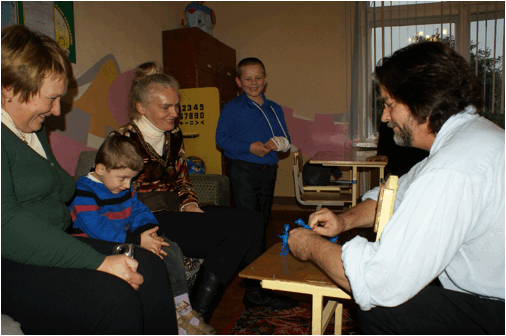 We brought lasers and wind-ups and sweets for these guys too.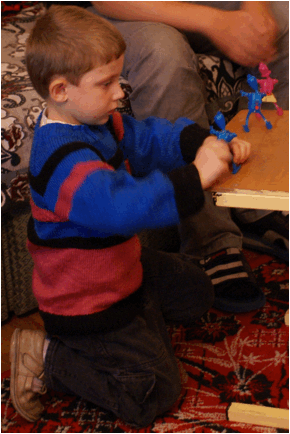 It was only the wind-up toys that finally got Vanya off the couch.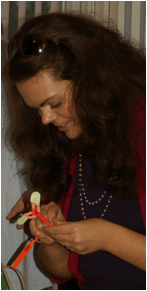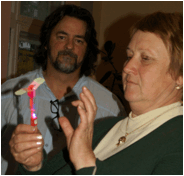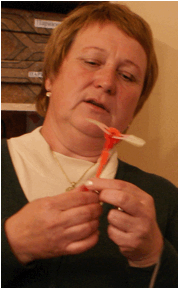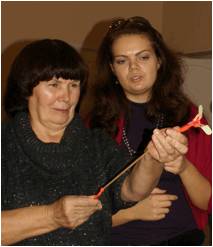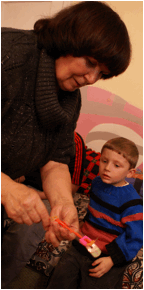 We also brought helicopter launchers, although none of us — not me, not interpreter Katya, not the Big Boss, not even the Great Kozovaya — could figure out how to get them to fly.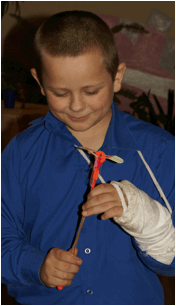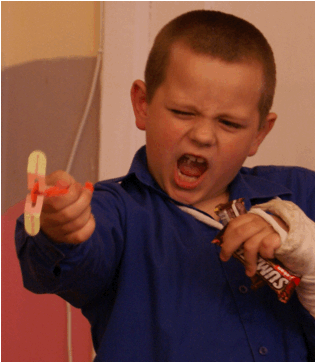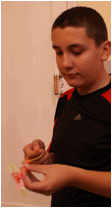 We gladly left them behind for further experimentation.
Watch the headlines for news of mysterious helicopters appearing in the sky over Belarus.
More adventures and photos to come.
Thanks for journeying with us!
Much love,
Doug Brendel
To support New Thing online or sign up for regular email updates — http://www.NewThing.net

To auto-give each month — https://www.dougbrendel.com/monthly.htm

To send a check by snail mail — New Thing, 403 Linebrook Road, Ipswich MA 01938

Thanks again!